In excerpts from Sacha Baron Cohen's new Showtime series, Rep. Joe Wilson, a South Carolina Republican, and other prominent conservatives endorse the idea of arming young schoolchildren with guns.
The "kinderguardians" program is not a serious proposal but a spoof, although the Republicans apparently believed they were endorsing a real plan to provide children as young as three-years-old with firearms.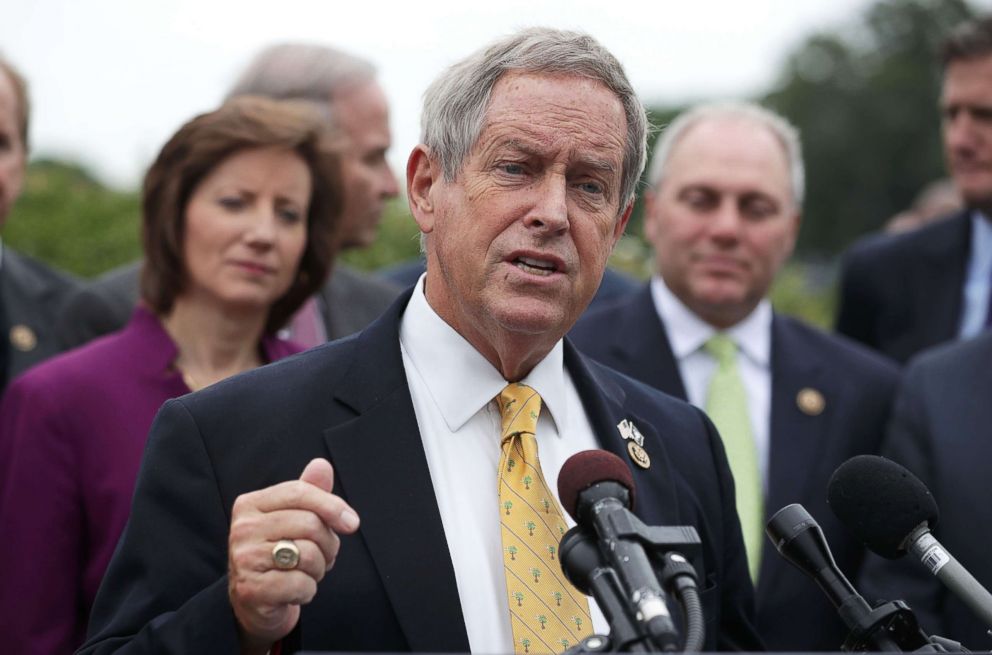 "A three-year-old cannot defend itself from an assault rifle by throwing a Hello Kitty pencil case at it," Wilson says on why he approves of the plan. "Our Founding Fathers did not put an age limit on the Second Amendment."
"Public officials of both parties, like everyone, can be the target of practical jokes — and that's what you've seen in this instance," Wilson said in a statement provided to The Post and Courier, a South Carolina newspaper, on Sunday.
"The request was to thank me for being a friend of Israel. I was targeted due to my strong support of Israel and my open door office policy -- and what I told this group was that I've worked to strengthen our relationship with Israel and that I will continue to work with President Donald Trump to do so," Wilson said.
Tall, with a distinctively impish grin, Baron Cohen is the prankster behind irreverent characters including Borat, Ali G, and Brüno. Despite his unmistakable profile, he has once again managed to fool the press teams for numerous political heavyweights, this time including former Alaska governor Sarah Palin, former Vice President Dick Cheney, and Roy Moore, the former Alabama judge who has denied sexually assaulting teenage girls.
One of several new characters on Baron Cohen's new show, "Who Is America?" is purported Israeli "anti-terror expert" Col. Erran Morad, a gun enthusiast calling to arm young children.
Former congressman Joe Walsh of Illinois, now a conservative radio host, praised the "kinderguardians" program, which he said "introduces specially selected children, from four to 12--years-old, to pistols, rifles, semi-automatics, and a rudimentary knowledge of mortars."
"In less than a month, a first grader can become a first grenadier," Walsh declares.
Larry Pratt, executive director of Gun Owners of America, was even more unequivocal in his support for outfitting schoolchildren with weapons.
"Toddlers are pure, uncorrupted by fake news or homosexuality. They don't care if it's politically correct to shoot a mentally deranged gunman. They'll just do it," he told Baron Cohen.
The "kinderguardians" program is just one of many pranks on the show, which debuted Sunday. Teaser trailers released in the weeks leading up to the premiere showed various high-profile political figures being duped.
In one teaser, Baron Cohen provides former Vice President Dick Cheney with a plastic jug and asks him to "sign my waterboard kit." Cheney cheerfully agrees, remarking, "that's the first time I've ever signed a waterboard."
Former vice presidential candidate Sarah Palin, who was also tricked into an interview, was the first politician to announce that she had been hoodwinked by Baron Cohen, calling the prank an "evil" example of "Hollywoodism's disrespect and sarcasm."
In an interview on Saturday with CNN, former congressman Joe Walsh explained how he was tricked into flying to Washington, D.C., for an interview with Baron Cohen.
"They knew I was a big supporter of Israel, and they presented me with this award as one of Israel's greatest friends," Walsh explained. "I'm thinking to myself, well this is kind of crazy, but it is Israel, and Israel's strong on defense."
On July 10, Walsh posted an image of the fake award on Twitter, insisting, "[I] don't think they spoofed me very much."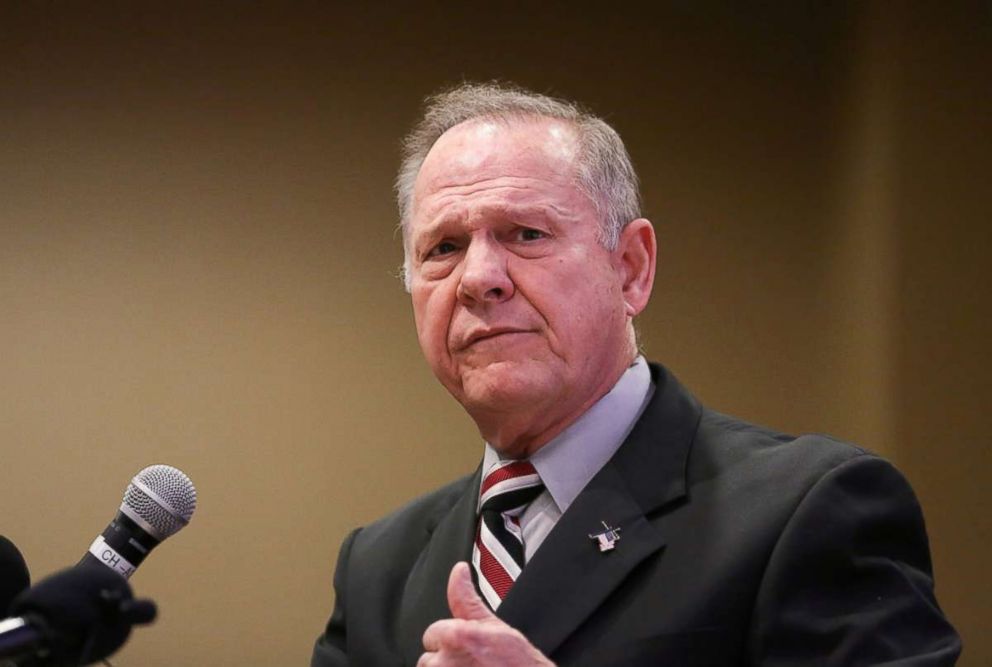 Baron Cohen apparently used a similar tactic to trick former Republican nominee for the U.S. Senate in Alabama, Roy Moore, into appearing on the show, offering him an award for his support of Israel and flying him out to the capital, according to a statement released by Moore.
Moore, who is currently suing multiple women who have accused him of sexual misconduct, compared his alleged victims to Baron Cohen and threatened to sue the network.
"I am currently involved in several court cases presently to defend my honor and character against vicious false political attacks by liberals like Cohen," the statement reads. "If Showtime airs a defamatory attack on my character, I may very well be involved in another."
"I don't need Sacha Cohen to tell me who America is," Moore's statement added.