US clears way for deal with Iran to free detained Americans
Secretary of State Blinken waived sanctions on $6 billion in Iranian money.
Secretary of State Antony Blinken has signed off on a blanket waiver of U.S. sanctions that paves the way for international banks to allow the transfer of roughly $6 billion in Iran oil revenue in exchange for Iran's release of five detained American citizens, a move Congress was informed of Monday, multiple sources familiar with the matter said.
National Security Council spokesperson Adrienne Watson said Blinken took the procedural step on Friday, Sept. 8 "in an ongoing process to ensure Iranian funds can move from one restricted account to another and remain restricted to humanitarian trade."
"As we have said from the outset, what is being pursued here is an arrangement wherein we secure the release of 5 wrongfully held Americans," Watson said in a statement. "This remains a sensitive and ongoing process. While this is a step in the process, no individuals have been or will be released into U.S. custody this week. We have kept Congress extensively informed from the outset of this process - long before today - and we will continue to do so, including with additional already scheduled briefings this week."
The $6 billion is coming from a restricted account in South Korea, where it was effectively frozen when the U.S. reinstated sanctions against Tehran after former President Donald Trump left the Joint Comprehensive Plan of Action (JCPOA) on Iran's nuclear program and will be transferred to Qatar with restrictions on how Iran can spend the funds.
A senior administration official said no taxpayer funds are being used.
The latest development was first reported by the AP.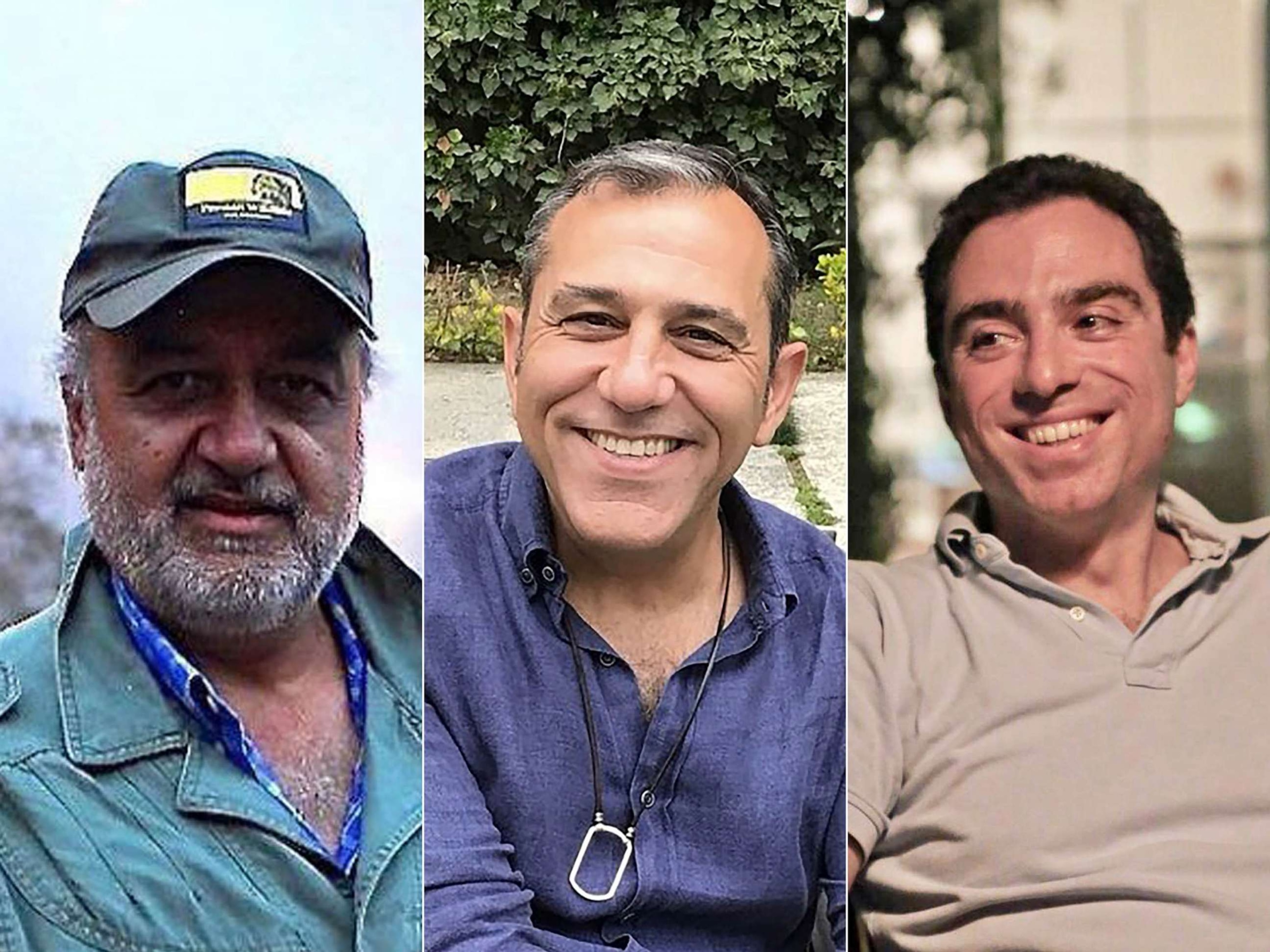 The detained U.S. citizens include Siamak Namazi, Emad Shargi and Morad Tahbaz, as well as two others who asked that their identity not be made public.
After the deal in principle was struck last month, officials anticipated that the release of the Americans would take weeks. On track with that timeline, a source advises that the Americans could be coming home as soon as next week if all continues to go to plan.
Last month, U.S. officials said they planned to ensure that the $6 billion would go toward humanitarian causes and not Iran's nuclear or weapons programs -- but it was unclear how exactly they would ensure that.
It's still unclear what guardrails will be in place, but according to one senior administration official Monday, "there are lots and lots of checks in place so they can't cheat" and "the Treasury Department will have eyes on all the transactions and has veto power."
The Republican chairman of the House Foreign Affairs Committee, Michael McCaul, said the Biden administration is "demonstrating weakness."
"The Americans held by Iran are innocent hostages who must be released immediately and unconditionally. However, I remain deeply concerned that the administration's decision to waive sanctions to facilitate the transfer of $6 billion in funds for Iran, the world's top state sponsor of terrorism, creates a direct incentive for America's adversaries to conduct future hostage-taking," McCaul said in a statement.
ABC News' Justin Gomez contributed to this report.