— -- The United States faces a greater threat of nuclear conflict on the Korean peninsula than at any previous time, said a former head of the Joint Chiefs of Staff under both presidents George W. Bush and Barack Obama.
"We're actually closer in my view, to a nuclear war with North Korea and in that region than we have ever been," Ret. Navy Adm. Michael Mullen told ABC News "This Week" co-anchor Martha Raddatz in an interview Sunday. "I don't see the opportunities to solve this diplomatically at this particular point."
Mullen, who chaired the Joint Chiefs from 2007 to 2011, said President Donald Trump has succeeded in getting China to take a more active role in trying to restrain North Korea's nuclear activities.
"I think President Trump has made China move more than they have in the past. Whether they continue to do that to help resolve this is the open question," he said. "A real measure of how this all comes out is whether China is going to commit to a peaceful resolution here. If they don't, then I worry a great deal that it's much more likely there will be conflict."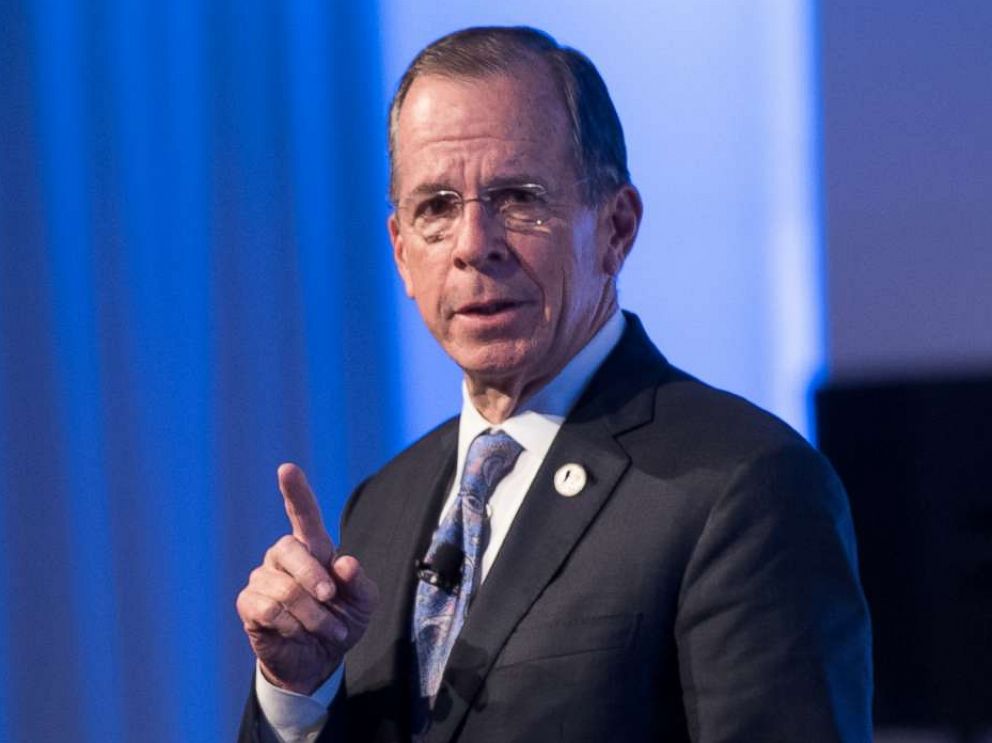 But Mullen also said that Trump has disrupted long-held views of the U.S. role in the world, and that America's enemies benefit from that uncertainty in "an incredibly dangerous climate."
The Trump presidency has been "incredibly disruptive, certainly unpredictable in many many ways," the retired admiral said on "This Week." "Those who have been our friends for many years ask questions about our commitments to them...and our enemies, those that would do us ill, seem to be able to take advantage of the uncertainty."
Mullen said he is also concerned about a possible nuclear threat from Iran if Trump ends the Iran nuclear agreement.
The president allowed the Iran deal to continue through 2017, but faces a legal deadline in mid-January on whether to continue it or to revive U.S. sanctions on Tehran. Mullen said if Trump makes good on his campaign promise to end the deal, Iran could rapidly develop nuclear weapons.
"I worry greatly about the fact that the Iranians will bring forward a nuclear weapon capability," Mullen said. "They were very close when the deal was struck. They can redevelop it, I think, very rapidly."
Mullen also weighed in on protests spreading in Iran this weekend and the potential crackdown by the Iranian government, saying the "protests represent the inability to deliver" on a better economy by the country's leaders.
"They're struggling right now with the growth in their economy that they were promised once the sanctions were lifted, and so I think that's the real struggle," Mullen said. "What isn't very clear to me at this point is how much of a backlash this will create from those who are -- who really run that government… and how hard they'll come down on their people."