US reopens permanent diplomatic facility in Somalia after nearly 28 years
The State Department heralded the announcement as a historic event.
The U.S. reopened a permanent diplomatic facility in Somalia on Sunday, nearly 28 years after shuttering its embassy in Mogadishu as the country collapsed into civil war.
The State Department heralded the announcement as a historic event that reflects Somalia's progress in recent years. It comes amid a challenging security environment, as the fragile Somali government continues to fight off the al-Qaeda-affiliated terror group al-Shabab and assert its control of the whole country.
While American staffers will officially move to Mogadishu for the first time in nearly three decades, it will not be a full U.S. embassy.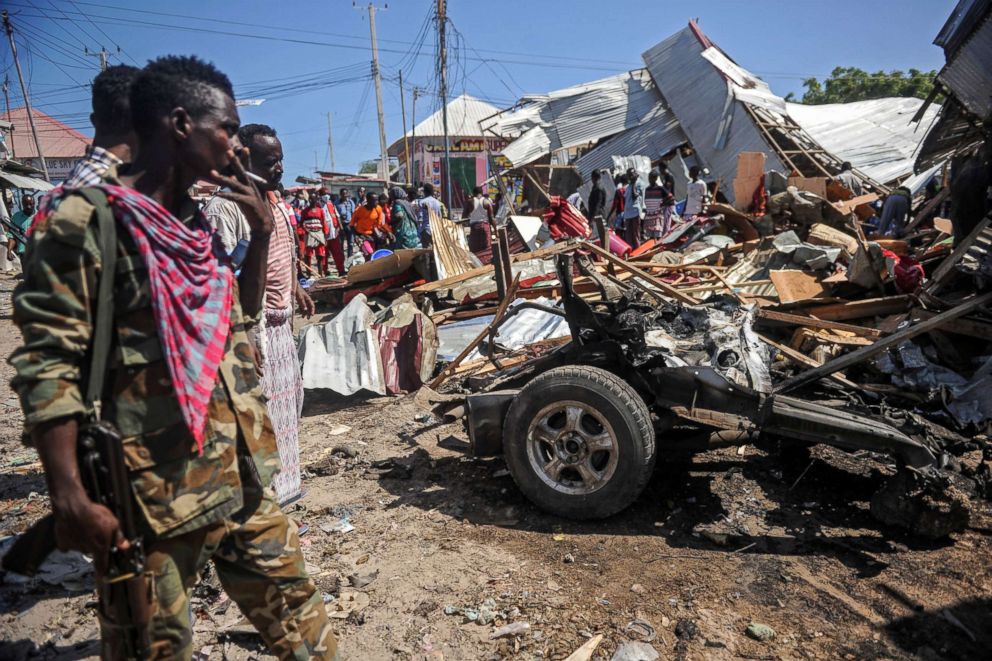 A State Department official would not provide numbers because of security concerns, but many from the staff will remain at the U.S. embassy in neighboring Kenya. The U.S. has operated its diplomatic mission to Somalia out of the facility in Nairobi since 2015, as it sought to reopen a permanent presence in Mogadishu.
It was not clear whether some American officials had already been residing in Mogadishu full-time. The U.S. maintained a facility in Mogadishu -- within the confines of the heavily-guarded international security zone at the airport -- where staffers worked from when they visited from Nairobi.
It's also unclear whether U.S. Ambassador to Somalia Donald Yamamoto will be among those making the move. He is only the second American ambassador after the U.S. cut diplomatic ties to Somalia in 1991 and since they were reestablished in 2013 with the U.S. recognition of the new Federal Government of Somalia.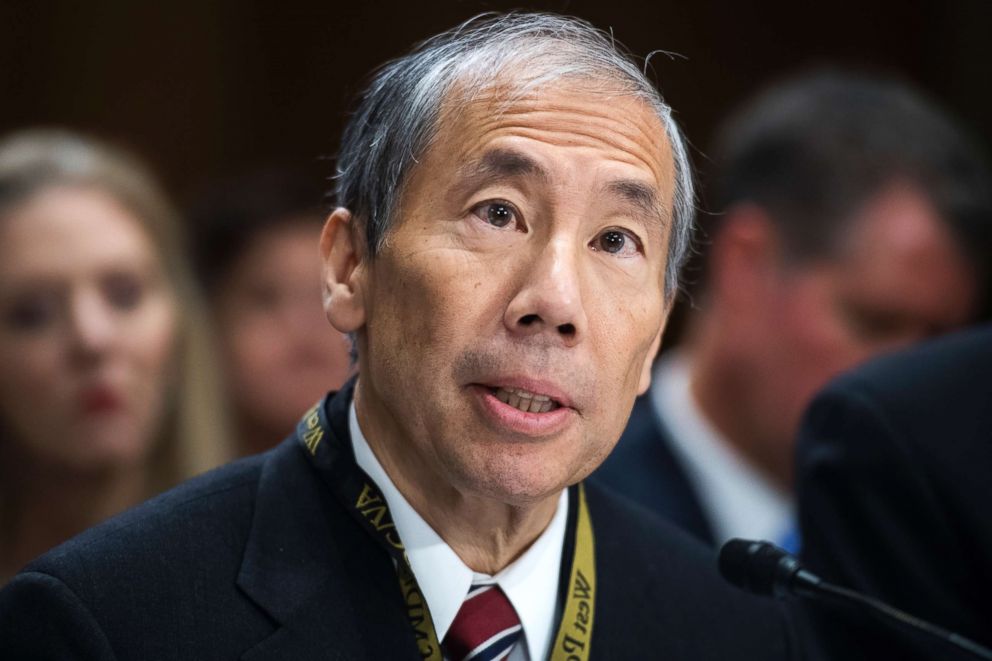 Yamamoto, who was confirmed in October, was in Mogadishu in November to take "another step toward us re-establishing a permanent diplomatic presence in Somalia," a State Department official told ABC News at the time. They declined to say what that was, but another official said Tuesday that the department "recently conducted safety and security upgrades to the facility in Mogadishu to allow for the reestablishment of a permanent diplomatic presence."
In 2015, then-Secretary of State John Kerry visited Somalia in a surprise visit, becoming the first American Secretary of State to ever do so and initiating the process to open a permanent U.S. facility.
After several stops and starts in that process, the permanent facility opened Sunday in a small ceremony.
But the U.S. still warns that the security situation is unstable because of crime, terrorism and piracy, listing Somalia as "Level 4: Do Not Travel" in a State Department travel advisory. The U.S. has been conducting more drone strikes against al-Shabab since 2007, while African Union peacekeeping forces battles the group on the ground.
There are U.S. forces are on the ground training and advising the Somalis and African Union troops and the violence occasionally hits them, too. A U.S. soldier was killed and four others wounded in a firefight with al-Shabab in June -- only the second death there since the "Black Hawk Down" incident in 1993, where 18 service members died.
Drone strikes have increased dramatically under President Donald Trump, with more than double the amount of his two predecessors' combined and hundreds more casualties, according to Pentagon data compiled by the New America Foundation.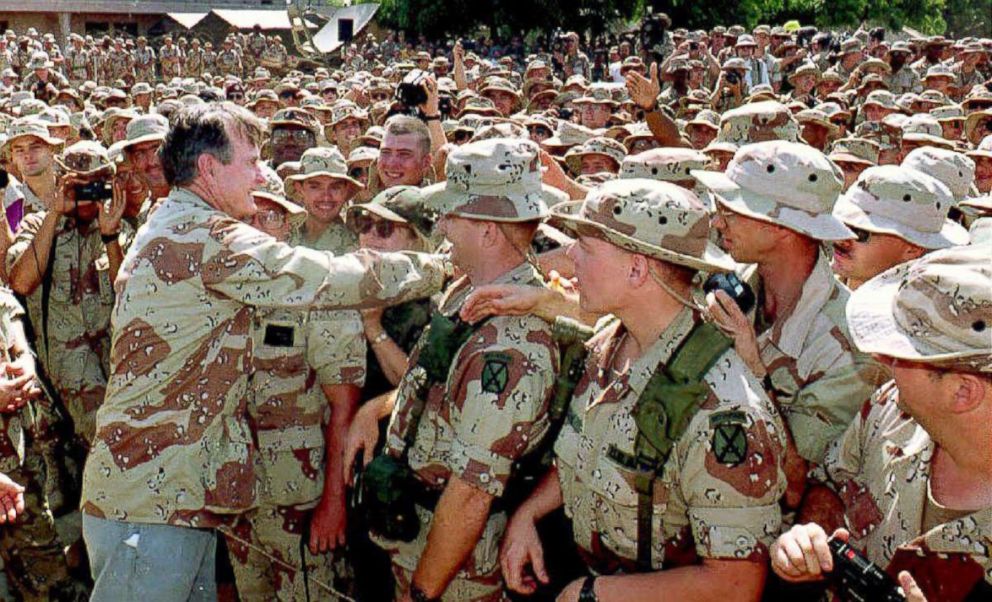 Coincidentally, the State Department announced the permanent facility's opening on the same day former President George H.W. Bush addressed the nation about sending 20,000 troops to Somalia, 26 years ago. Amid a terrible famine in the country, Bush deployed U.S. forces to defend food shipments and "save thousands of innocents from death." The mission eventually resulted in the "Black Hawk Down" incident under his successor, former President Bill Clinton.
"The people of Somalia, especially the children of Somalia, need our help. We're able to ease their suffering. We must help them live. We must give them hope. America must act," Bush told the country in 1992 during his televised address.
Bush, the first and only U.S. president to visit Somalia when he flew in on New Year's Eve to meet American troops, died last Friday at 94 years old.
ABC News's Lee Ferran contributed to this report from Washington.