US shoots down unknown 'high-altitude object' over Alaska, White House says
It was "cylindrical" and "silver-ish grey," ABC's Martha Raddatz was told.
Recovery operations continued Saturday to retrieve a "high-altitude object" shot down over the waters off Alaska.
U.S. Northern Command said in a statement that arctic weather conditions, including wind chill and limited daylight, were a factor in the search occurring on sea ice and that personnel were "adjusting recovery operations to maintain safety."
"We have no further details at this time about the object, including its capabilities, purpose, or origin," U.S. Northern Command said.
President Joe Biden ordered the shootdown of the object on Friday, spokesman John Kirby said, adding that the origin of the object had yet to be determined.
Responding to reporters' shouted questions about the shootdown Friday afternoon outside the White House, Biden called the operation a "success."
It comes just days after the U.S. shot down a Chinese surveillance balloon last Saturday, following a political firestorm.
Kirby said the object was about the size of a small car and was at flying about 40,000 feet.
He said because it posed a reasonable threat to the safety of civilian flight, that out of an abundance of caution and at the recommendation of the Pentagon, Biden ordered the military to down the object.
ABC News Chief Global Affairs Correspondent Martha Raddatz first reported that when fighters were scrambled, the pilots did visuals, got images and said there was no sign the object had propulsion.
It was described as "cylindrical and silver-ish gray" and seemed to be floating, a U.S. official said.
Asked if was "balloon-like," the official said, "All I say is that it wasn't 'flying' with any sort of propulsion, so if that is 'balloon-like' well -- we just don't have enough at this point."
"It came in, inside our territorial waters, those waters right now are frozen, but inside territorial airspace and over territorial waters. Fighter aircraft assigned to U.S. Northern Command took down the object within the last hour," Kirby said.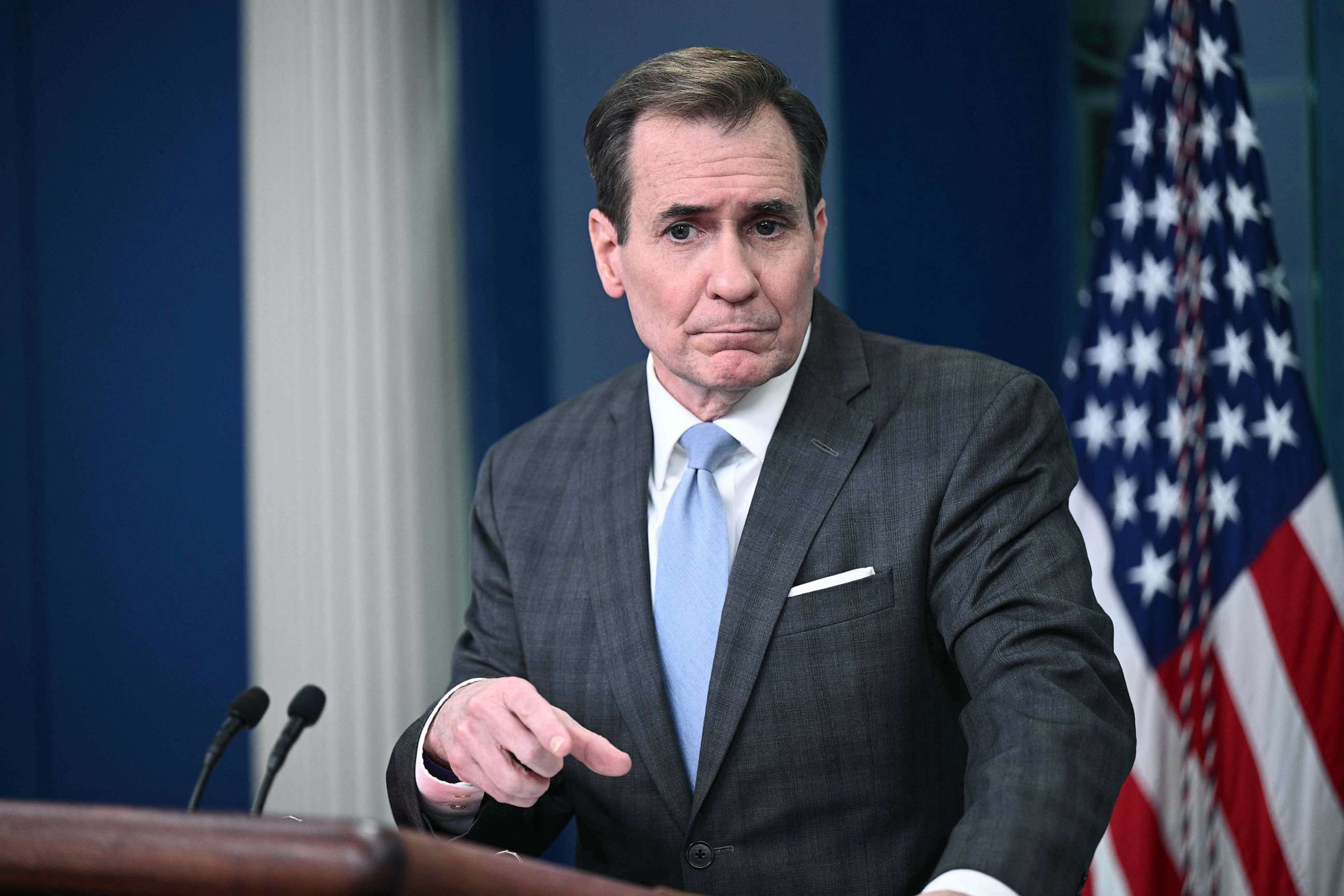 "We don't know who owns this object," he said.
The object came to U.S. attention Thursday evening, Kirby said.
"It did not appear to have maneuverability capability, he said. "It was virtually at the whim of the wind."
The object was traveling "northeasterly across Alaska" and two F-35 fighters were sent up to identify it last night, the Pentagon said later Friday evening.
On Friday, two F-22's from Joint Base Elmendorf-Richardson tracked it and one of them fired the AIM-9X sidewinder missile near the location of Deadhorse, Alaska, which is right on Prudhoe Bay, according to the Pentagon.
Fighter aircraft checked if it was manned and determined it wasn't, Kirby said.
"We were able to get some fighter aircraft up and around it before the order to shoot it down. And the pilots' assessment was that this was not manned," he said.
"It was difficult for the pilots to glean a whole lot of information," he said, adding, "There was a limit to how much they could divine."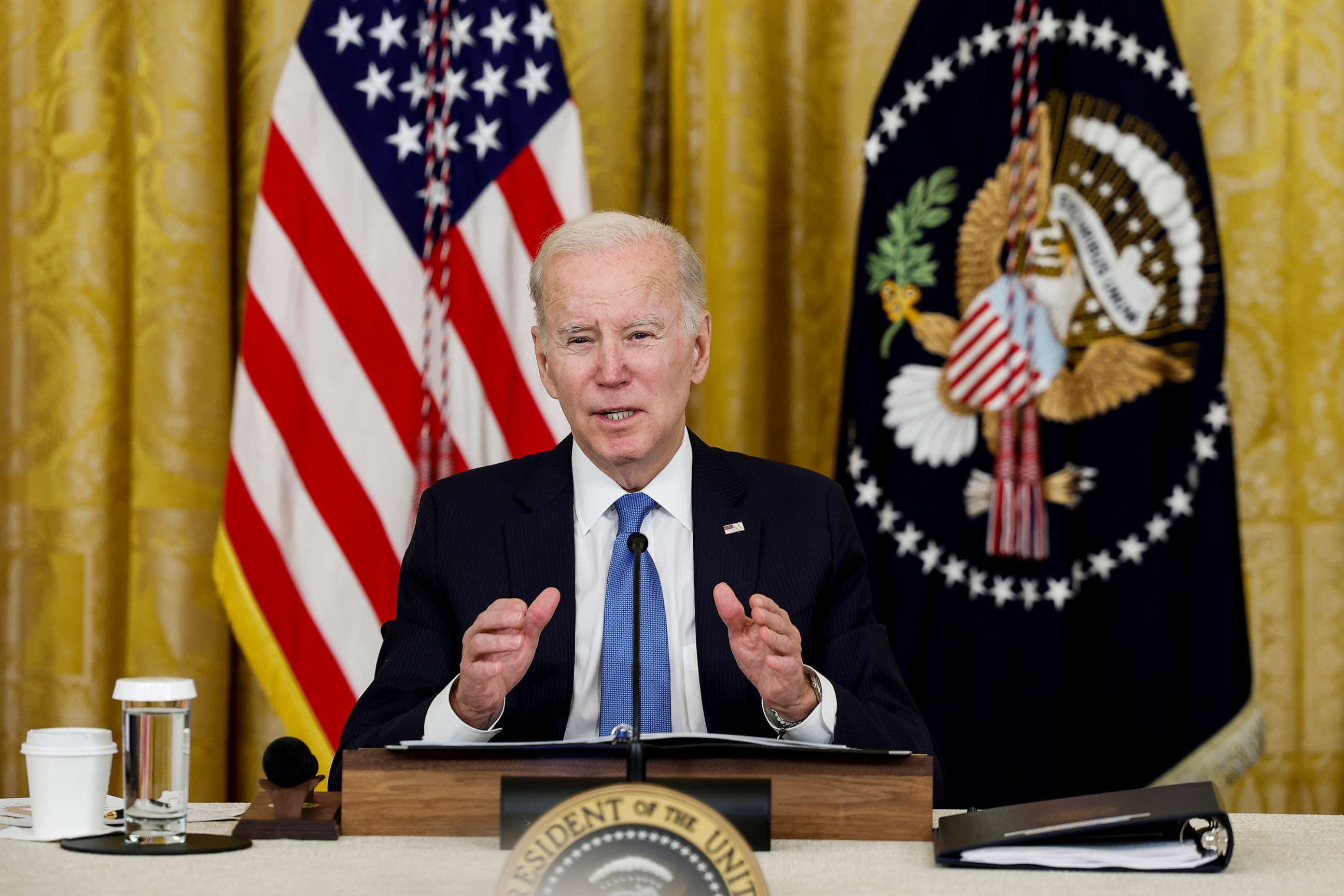 The recovery operation was taking place in a mix of ice and snow with active duty and National Guard units stationed in Alaska, the Pentagon said.
Kirby told ABC's Karen Travers Biden was briefed Thursday night. "He was as soon -- as soon as the Pentagon had enough information."
Fighter aircraft first saw it late Thursday night, it was a small object, and they were flying at high speed, he said. They did another flight "early this morning" to try to learn more. That flight "ended in a shootdown," Kirby said.
Biden gave the order to shoot it down Friday morning. He said the "predominant" reason Biden ordered it shot down was the "safety" of flights traveling at that altitude and the fact that it was at the mercy of prevailing winds made its flight path less predictable. "And the president just wasn't able to take that risk."
"We do expect to be able to recover the debris since it fell not only within our territorial space, but on what we what we believe is frozen water," Kirby said. "So, a recovery effort will be made, and we're hopeful that it will be successful and then we can learn a little bit more about it."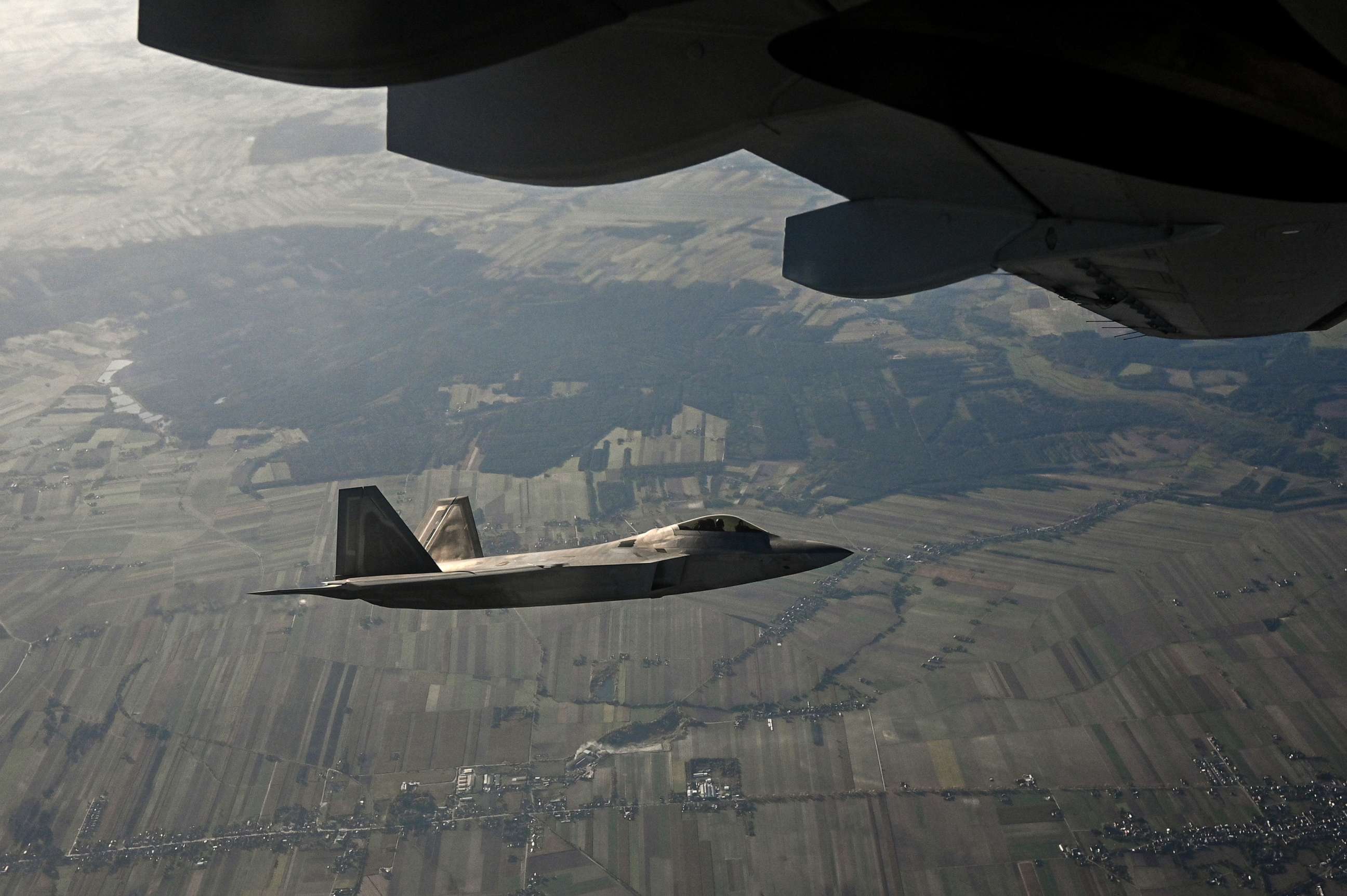 At the Pentagon, Brig Gen. Patrick Ryder said the object was detected by ground radar. He said it was shot down at 1:45 p.m. ET.
Recovery resources are moving to the site, according to Ryder, including an HC-130, the search-and-rescue version of the C-130 plane, as well as HH-60 and CH-47 aircraft.
Biden has come under fire from Republicans -- and some Democrats -- for not acting sooner to shoot down a Chinese surveillance balloon, flying at 60,00 feet, that first entered U.S. airspace over Alaska Jan. 28. It eventually flew over the lower 48 states before being taken out off the South Carolina coast.
Alaska Republican Sen. Dan Sullivan said in a statement he was briefed by Pentagon officials Friday morning.
"As I've been doing for the past week, including in a classified briefing with senior Pentagon officials yesterday, I strongly encouraged the NORTHCOM Commander this morning to shoot down this latest unidentified intrusion into Alaska air space. I commend them for doing so today," Sullivan said.
Sullivan said the actions taken help to "re-establish deterrence" toward China.
ABC News' Matt Seyler, Luis Martinez and Allison Pecorin contributed to this report.