President Donald Trump said that the increased military presence on the border is going to help stop what he called the "invasion" that is coming in the migrant caravan and said that he "always likes to be truthful."
"We have to have a wall of people," Trump said, shortly after it was announced that he plans to send 10,000 to 15,000 troops to the border.
In an exclusive interview with ABC Chief White House Correspondent Jonathan Karl, Trump also said that he strives to tell the truth.
"Well, I try. I do try ... and I always want to tell the truth. When I can, I tell the truth. And sometimes it turns out to be where something happens that's different or there's a change, but I always like to be truthful," Trump said.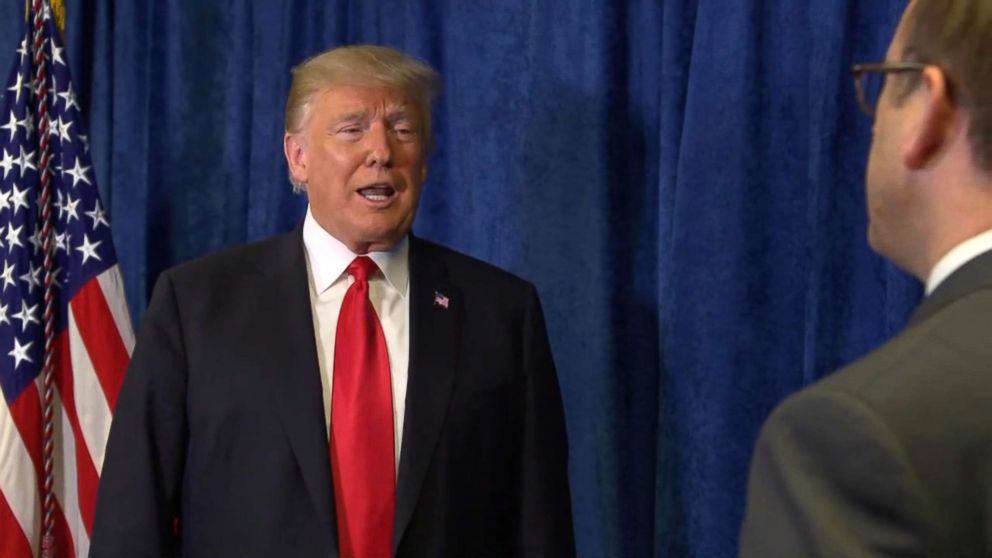 One of the issues he has with the reporting of the migrant caravan is that he believes the crowd estimates are wrong, based off his own estimates.
"You have caravans coming up that look a lot larger than it's reported actually. I'm pretty good at estimating crowd size. And I'll tell you they look a lot bigger than people would think," Trump said.
"But what we see is a lot of deeply impoverished people fleeing violence, many of them women and children," Karl followed up.
Trump responded with a claim that the caravan is made up of "mostly young men" and that the women and children pictured in the crowd are being purposefully posed for the cameras.
"It's a lot of young people, lot of young men -- they are pushing the women right up to the front -- not good -- and the kids right up to the front," Trump said.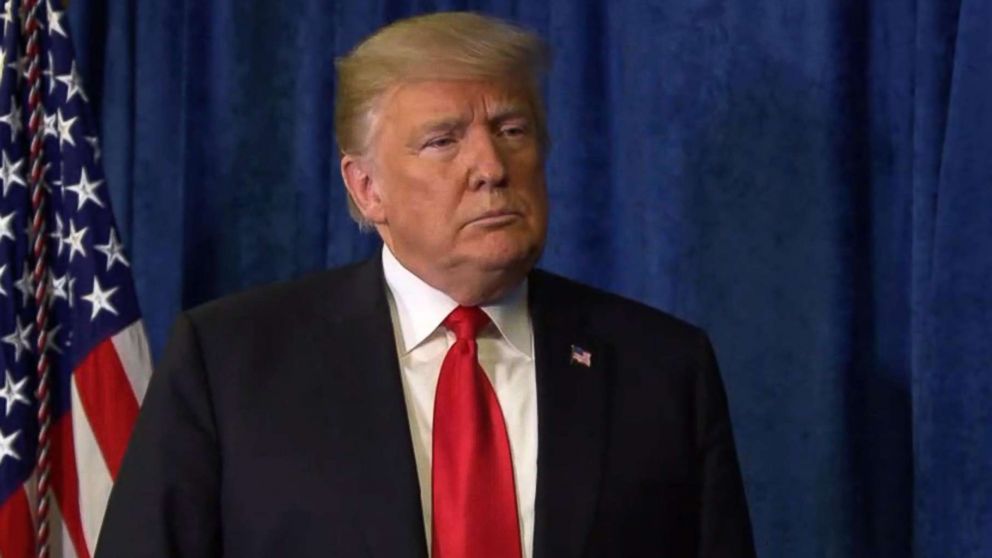 Trump hinted that while the military is not allowed to actively make arrests -- and will instead aid border patrol officers on the ground -- circumstances may allow for their scope to widen.
After being asked about what role the active duty military will play, Trump said, "Well it depends, it depends."
Trump repeatedly referred to the caravan, which is weeks from arriving at the U.S. border, as an "invasion."
"National emergency covers a lot of territory. They can't invade our country. You look at that it almost looks like an invasion. It's almost does look like an invasion," he said.
"You think those caravans are an invasion?" Karl asked.
"I do think so," Trump replied. "When you look at some of them, when you look at some of the people in them, yeah, I think it can be considered an invasion. We can't have it."
Trump also answered to criticism over his desire to eliminate birthright citizenship in the country. Part of Trump's argument for eliminating birthright citizenship was that the U.S. was the only country where it existed. In reality, almost all of North America, South America and Central America also follow the same course of action, including Argentina, Canada and Mexico, according to the CIA's World Factbook.
When asked about the comment, Trump responded, "Well I was told that."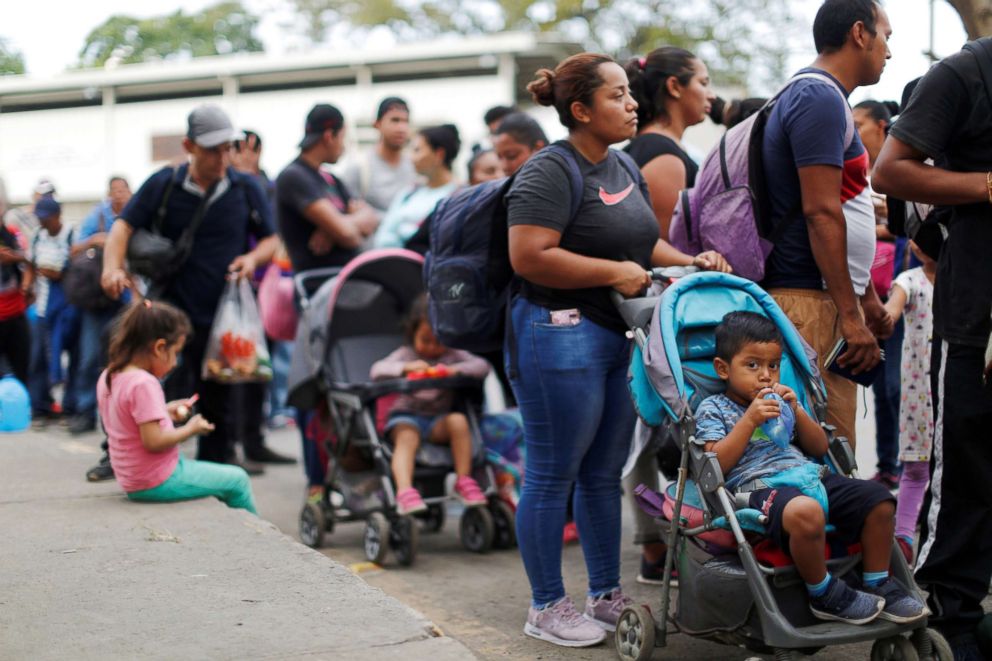 Optimistic about the midterms
Trump spoke to Karl before a rally in Florida where he campaigned for Gov. Rick Scott, who is running for Senate against Democrat Bill Nelson. The president seemed optimistic about Republicans' chances come Tuesday.
"We're going to do great in the Senate, as you can probably see ... And I think we're doing pretty well in the House. You know what I'll say, it's going to be an interesting evening," he said.
Trump said that Democrats have "had a very hard time because they haven't been winning."
"We'll see what happens five days from now. It's going to be very exciting. It's going to be a close race. And they don't talk about the 'blue wave' anymore. It's going to be a very close race. I think in the Senate we're looking very good," Trump said. "I feel very good about the Senate. And frankly I think we feel pretty good about the House. But it's a lot of people -- so many races it's hard for me to get to every one of them. With the Senate, we've gotten to just about everyone I needed to get to. And I think we're going to do very well."
Health care is a central issue at play in races across the country, and Trump reiterated recent claims that Democrats want to take away coverage for pre-existing conditions. Karl pointed out that the Trump administration has filed a lawsuit attempting to do away with pre-existing condition protections altogether.
"I want to replace pre-existing conditions and I've always been there. What the Democrats are going to do is destroy our entire health care and you're not going to have any health care. You would destroy the country. You are not going to have health care," he said. "The Democrats are going to literally -- you'll have to pay three times the taxes and they'll destroy health care as we know it in this country. You won't have pre-existing conditions. You wont have anything."
"You don't really think Democrats want to do away with the requirement to cover pre-existing conditions?" Karl asked.
"I don't think they're going to have a choice because it's going to be so bad, so expensive and the health care is going to be terrible," the president replied. "I don't think they're going to have a choice. It's going to be a very bad situation."
President Trump has a long and established record of making exaggerations and false claims, with the Washington Post documenting that the president has made more than 5,000 false or misleading claims over the course of his presidency.