In wake of the battle over now-Supreme Court Justice Brett Kavanaugh, Democratic Sen. Elizabeth Warren on Tuesday rallied young voters to help change the political climate as she campaigned for Georgia's gubernatorial Democratic nominee Stacey Abrams.
"It's time to turn our pain into power," Warren said, in an example of how Democrats are hoping to capitalize on the anger over Kavanaugh's confirmation.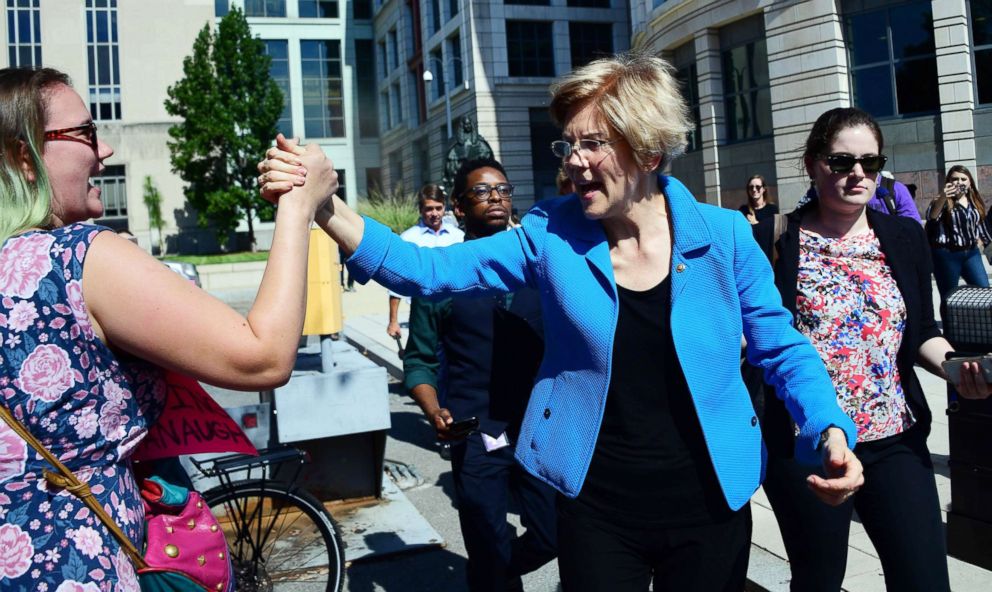 The Massachusetts Democrat and potential 2020 presidential candidate called the FBI background investigation of Kavanaugh a "sham."
"I believe Dr. Christine Blasey Ford," Warren added, referring to the California professor who accused Kavanaugh of sexual assaulting her when they were both in high school.
Campaigning alongside Warren was Ayanna Pressley, herself a survivor of sexual assault, who defeated all odds and made history by becoming the first African-American woman to represent Massachusetts, overtaking 10-term incumbent Rep. Michael Capuano. She is poised to become the first African-American woman to represent the blue state in Congress.
Both Warren and Pressley fired up the crowd for Abrams, touting a need for change in the Trump era.
"The system is rigged and Republicans are trying to keep it that way," Warren said, adding, "You have the power to make Stacey Abrams the next governor of Georgia."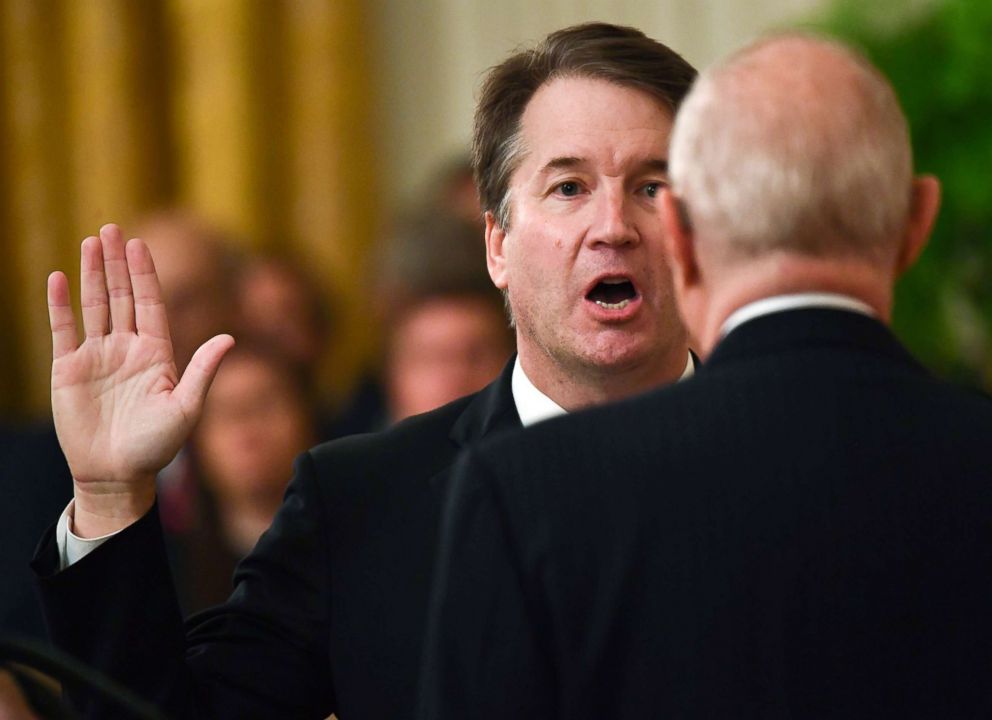 At a rally at Clayton State University on the outskirts of Atlanta, young voters said they see Abrams as the most relatable candidate in the Georgia race, connecting with her own personal story: coming from an impoverished upbringing and growing up as a marginalized African-American woman in what she says was a white male-dominated society.
Britney Whaley, a 32-year-old African-American from Georgia, said Abrams represents what Georgia needs.
"When you hear about a woman who faced personal challenges, was not fed with a silver spoon and as an HBCU graduate myself, I understand her," Whaley said.
"There are so many different things that I can relate to, I think that other black women can relate to so that we are seen as whole people," she added.
Abrams' race for governor has galvanized not only African-American women but supporters from across the political spectrum.
"I can relate to her because I've [gone} through some of those same struggles," Darian Drye, a junior at Clayton State University said.
"I believe she's making a difference, she's making an impact on the people that need her and who she needs," Chavoris Lawson, also a junior at the school, echoed.
"We are in a patriarchal society so people believe the highest position of power should belong to a man, so for a woman to achieve this defeat, it'll be monumental," Drye said. "It'll give other people hope across the nation."
Abrams trumpeted that idea.
"I'm not running for governor so I can have power, I'm running for governor so we can have power," Abrams said.
Abrams is running against Republican and Georgia Secretary of State Brian Kemp, who leveraged the president's endorsement during Georgia's primary election in May.
In efforts to turn Georgia blue, Abrams garnered votes from all but six of Georgia's 159 counties, including rural areas across the state and scored more than 75 percent of the vote.
Although she defeated the odds and came out victorious in Georgia's primary election, Abrams still faces the challenges of running in a deep-red, inelastic state. According to FiveThirthyEight, Georgia's electorate is composed solidly of both Democrat and Republican voters, with very few persuadable voters -- resulting in Democrats getting close to the finish line in the Peach State, but not receiving the 50 percent plus one that they need to win.
By Georgia's law, candidates must win more than 50 percent of the vote.
Abrams, 44, broke barriers and made history in May when she embodied Democratic hopes of becoming the first African-American woman elected governor in U.S. history.
After becoming Georgia's Democratic gubernatorial nominee, Abrams opened up about the struggles she faced as the first potential female African-American governor and her battle to shift the focus from the color of her skin and her gender identity to her policies.
Abrams has stressed education, Medicaid expansion and job creation as the issues she thinks matter most to the people of Georgia.
"It's hard to focus on people to focus on [the issues] because I think they're so surprised by how far I have been able to come, despite what they might consider to be both a disqualifier and really interesting fact that sits really nicely on a chyron," Abrams told host Trevor Noah on "The Daily Show" in August.