Omarosa Manigault Newman became a household name playing the villain on Donald Trump's hit reality television show, "The Apprentice."
And after being fired by President Trump's White House, she is now once again back in the spotlight and drawing their ire with her new book, "Unhinged."
As details of the book have emerged ahead of its release next week, White House Press Secretary Sarah Sanders issued a scathing statement calling Manigault Newman a "disgruntled former White House staffer" whose book is "riddled with lies and false accusations."
"Instead of telling the truth about all the good President Trump and his administration are doing to make America safe and prosperous, this book is riddled with lies and false accusations," Sanders said.
"It's sad that a disgruntled former White House employee is trying to profit off these false attacks, and even worse that the media would now give her a platform, after not taking her seriously when she had only positive things to say about the President during her time in the administration," she added.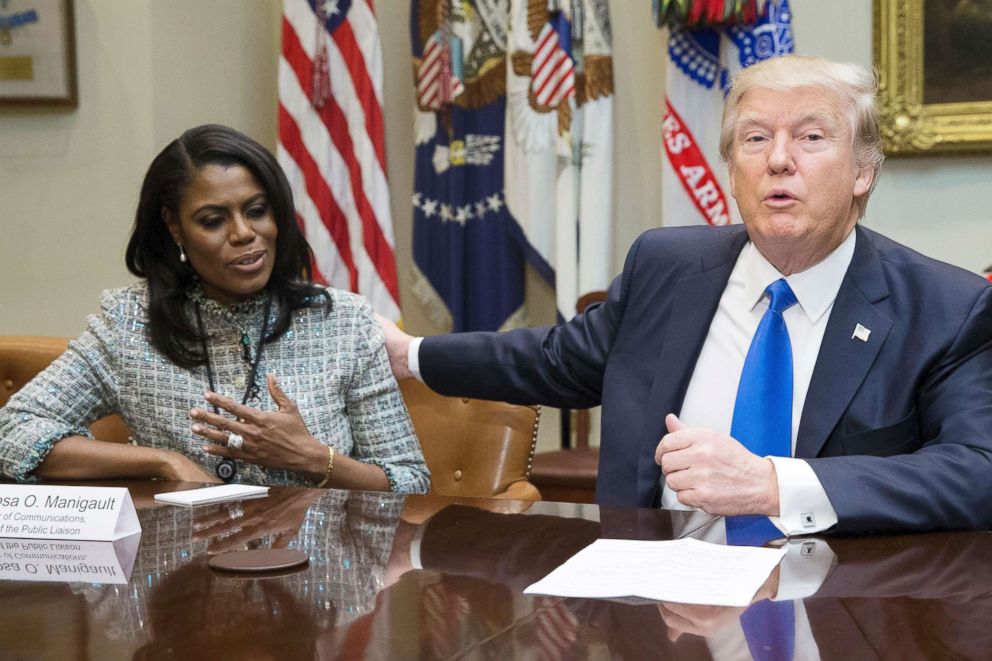 According to The Guardian and the Washington Post, which both reviewed copies of the book, Manigault Newman accuses the president of being a "racist," using the N-word, and in one situation, makes the claim that she saw Trump eat a piece of paper after privately consulting with his personal attorney Michael Cohen in the Oval Office.
"I saw him put a note in his mouth. Since Trump was ever the germaphobe, I was shocked he appeared to be chewing and swallowing the paper. It must have been something very, very sensitive," Manigault Newman speculates in the book, according to the Washington Post.
Manigault Newman, who was famously known to have tried to have her wedding photos shot at the White House and enjoyed relatively unfettered access to Trump as his high paid assistant and a liaison to the African American community, is raising eyebrows with her insider –- yet unverified -- accounts of life in the Trump White House.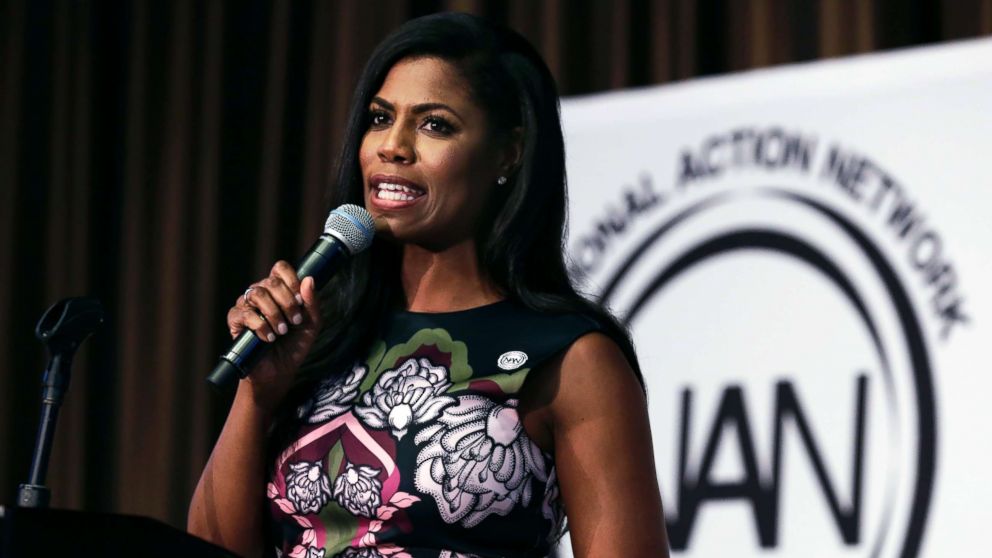 After she left the White House, Manigault Newman said on "Good Morning America": "As the only African American woman in this White House, as a senior staff and assistant to the president, I have seen things that have made me uncomfortable, that have upset me, that have affected me deeply and emotionally, that has affected my community and my people."
According to the Washington Post, Manigault Newman taped many of her private conversations at the White House, and in her book directly quotes from those tapings.
Manigault Newman claims the existence of recordings of Trump using racist terms like the N-word on the set of "The Apprentice," according to the Guardian, though she says she did not hear Trump use that word herself.
She later told NPR, however, that she had heard the president say that word.
"Hearing it changed everything for me," she told NPR, according to the story, which was published on Friday.
She also she has heard the president use racist words against George Conway, the husband of counselor to the president Kellyanne Conway.
"The allegation is not credible, and indeed is ridiculous, particularly in light of the timing of her departure from the White House—December 12, 2017," Conway tweeted. "It's absurd all around."
Another person quoted in the book, pollster Frank Luntz, also debunked her claim that he heard Trump use the N-word.
"She claims to have heard from someone who heard from me that I heard Trump use the N-word. Not only is this flat-out false (I've never heard such a thing), but Omarosa didn't even make an effort to call or email me to verify. Very shoddy work," Luntz wrote.
Manigault Newman is expected to appear on NBC's "Meet the Press" on Sunday to discuss her book ahead of a national book tour.