Interested in
Pittsburgh Synagogue Shooting?
Add Pittsburgh Synagogue Shooting as an interest to stay up to date on the latest Pittsburgh Synagogue Shooting news, video, and analysis from ABC News.
Taking the stage to chants of "Run Joe Run" in Youngstown, Ohio, Monday, former Vice President Joe Biden scolded President Donald Trump's response to the attack in Pittsburgh while setting the stakes of the midterms for Ohio voters.
"Words matter," Biden said. "Words from our leaders matter."
Biden said the country feels "precariously close" to the scene described by the Irish poet W.B. Yeats in "The Second Coming," quoting the warning that the "centre cannot hold."
"It's on our leaders to set the tone, to dial down the temperature," to add "dignity to our national dialogue," he said.
"Words matter…words from our leaders matter," says Former VP Joe Biden while campaigning for Ohio Democrats.

"This is a time for American leaders of all political stripes, all of us, to think about consoling the victims and uniting this country." https://t.co/ElFXUTcbap pic.twitter.com/yj21uzphyn

— ABC News (@ABC) October 29, 2018
"This election is bigger than politics as usual," he said. "This is about who we are as Americans."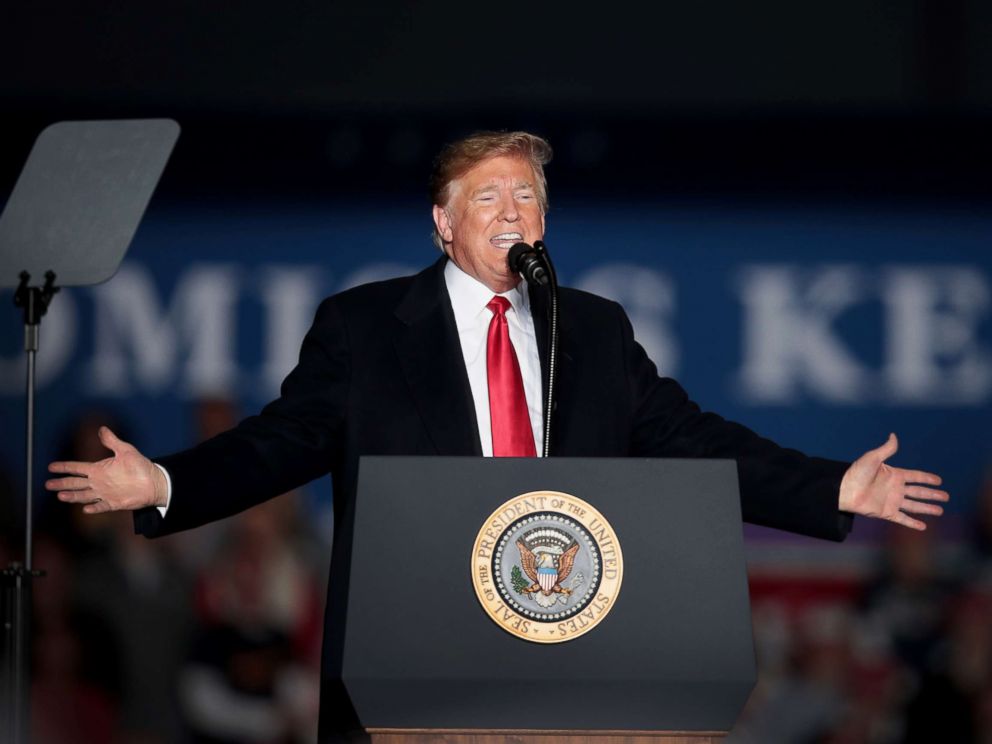 Biden, who frequently met with world leaders as a senior senator and as vice president, warned of dire consequences if Democrats don't show up to vote next week.
"If we don't turn things around there won't be a NATO in five years," he predicted.
In a moment of reflection, he also sized up how own party: "Americans know who the Republican Party is but they're not sure what the Democratic Party is."
Biden appeared Monday with local Democratic Rep. Tim Ryan and gubernatorial candidate Rich Cordray - who knew his son Beau while both men served as state attorneys general.
"We need men and women of character. You put them in office, we will take back the world!" he said at the end of his remarks, setting off another round of "Run Joe Run!" cheers.