JACKSON, Miss. -- Former New York City Mayor Mike Bloomberg brought his late bid for the 2020 White House to the heart of the Deep South on Tuesday, and to one of the epicenters of the Civil Rights movement -- Jackson, Mississippi.
That historic context was not lost at his criminal justice roundtable discussion, where he met with Jackson Mayor Chokwe Antar Lumumba and other community leaders at the city's first public school for African Americans.
Bloomberg emphasized his regret for "stop-and-frisk" policing, reiterating the apology he made just before launching his campaign.
"We were hyper-focused on saving lives, and one of the things I look back and regret is we were too late in seeing the negative impact that our policies to save lives were having on day-to-day lives," Bloomberg said at the roundtable. "And I do want people to know what's in my heart. I thought long and hard about this: No one should ever feel targeted or judged by the color of their skin."
"I made a mistake," he added. "I was wrong. I regret it, but I can't undo history."
Bloomberg has been consistently criticized by criminal justice advocates for the New York Police Department's "stop-and-frisk" policy during his time as mayor. He'd long defended his administration's affect on crime rates in New York, but some have cited the negative impact the policy had on police-community relations -- especially among persons of color.
If there were any lingering doubts whether the issue presented a high hurdle for his White House run, today's resounding and repeated mea culpa underscores one thing: His campaign is preparing to vault it.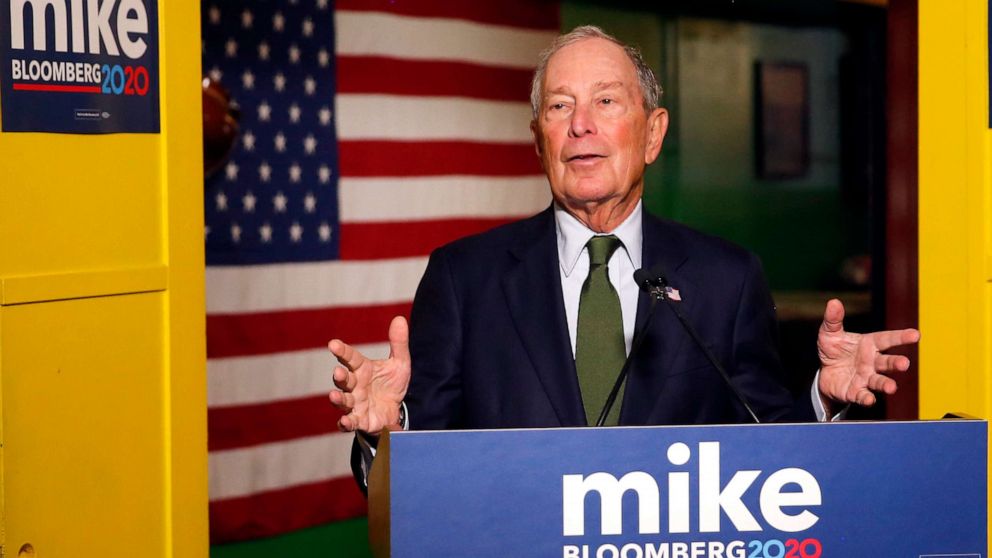 Tuesday served as the first trail marker as Bloomberg embarks in earnest on his unconventional pursuit of the Democratic Party's nomination, after years of flirting with the idea. His launch site bears the history he'll now seek to address in his own run: He chose to venture forth in Jackson, where during the civil rights movement, many famed Freedom Riders were arrested as soon as they arrived at the city's bus station.
He made brief stops in Virginia and in Phoenix before Thanksgiving, but took to the campaign trail with regularity beginning this week.
The former mayor had earlier apologized for "stop-and-frisk," reversing a longstanding position, while speaking at a black church in Brooklyn.
"I was wrong," Bloomberg said. "And I am sorry."
It was a stunning reversal for the former mayor, who saw New York through the post-traumatic stress of the Sept. 11 terror attacks.
Bloomberg on Tuesday continued to defend his record on crime as mayor, in the same breath as his multiple apologies touting his work in New York as a potential blueprint for what he'd take to the White House.
"I care deeply about fighting discrimination in all of its forms," Bloomberg said. "And the truth is, a big reason why I first ran for mayor was to right historic wrongs on race."
"As president," he added, "that is exactly what I would do, nationwide."
Synchronized with Tuesday's roundtable, Bloomberg's campaign team put out a new teaser to a larger criminal justice proposal, with more to roll out in the coming days. It further emphasized the push ahead on the issue at hand, with a plan to address skyrocketing national incarceration rates.
"At least he's accountable," Terun Moore, a guest at the roundtable, told ABC News. Moore was convicted of murder and sentenced to life without parole at age 17, until the Supreme Court ruled that sentencing minors this way was unconstitutional. Now on parole, Moore is a part of the Jackson mayor's task force on parole for capital murder.
"At least he's said he's sorry -- and owns up," Moore said. "And that's part of being a man."