Prosecutors in Manhattan are considering charges against the Trump Organization as it relates to the Michael Cohen hush-money agreement with adult film star Stormy Daniels, an official briefed confirmed to ABC News on Friday.
Cohen, a longtime fixer and personal attorney for President Donald Trump, pleaded guilty this week to eight counts that included campaign finance violations stemming from hush-money agreements with two women, Daniels, whose legal name is Stephanie Clifford, and Karen McDougal, both who say they had affairs with Trump. The president has denied both women's allegations.
Cohen said in federal court on Tuesday that he made those payments "in coordination and at the direction of a candidate for federal office," whom Cohen's attorney later identified as Trump.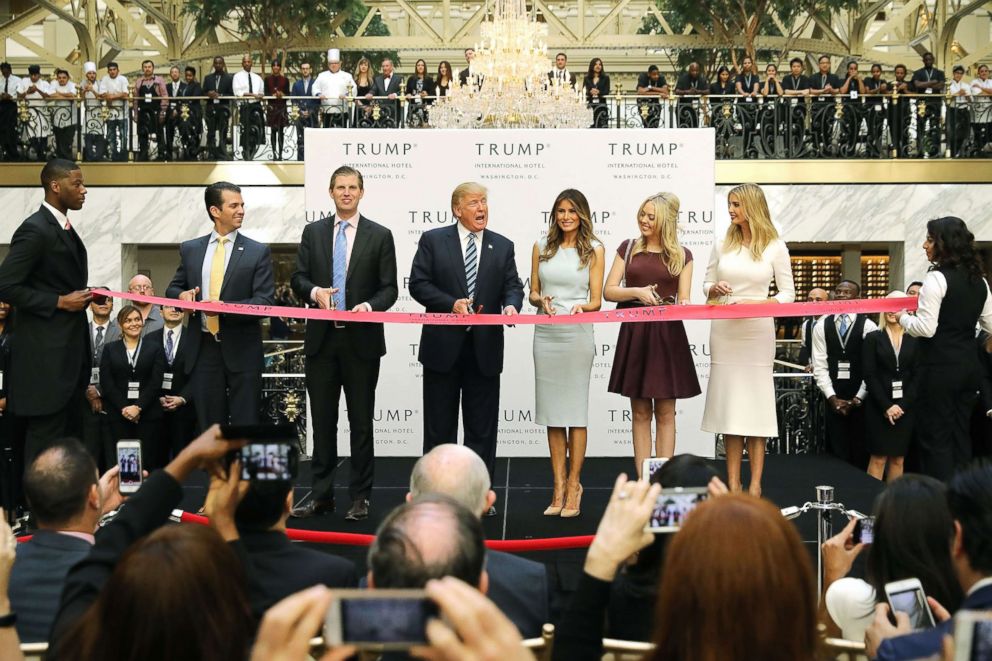 The official said that the Manhattan District Attorney's office is considering the charges against the Trump Organization as a result of Cohen's comments in court this week.
It was not immediately clear what specific charges the DA's office might be exploring. The New York Times, which first reported the story, cited unnamed officials who said the district attorney's office was looking into how the Trump Organization handled Cohen's reimbursements for the Daniels payment and whether they were recorded as legal fees.
No charges against the Trump Organization were imminent, the official said, adding that the investigation is in its earliest stages.
Convictions that stem from state or local charges are not subject to presidential pardons. The president also has no control over the prosecutor's office in Manhattan, which is run by an elected district attorney.
The Manhattan District Attorney's office and the Trump Organization both declined to comment.
Earlier on Friday, ABC News reported that Allen Weisselberg, the Trump Organization's CFO, was granted immunity by federal prosecutors in the Southern District of New York as part of its investigation into Michael Cohen.
Separately, the New York state attorney general's office filed a lawsuit in June accusing Trump's charitable foundation, the Donald J. Trump Foundation – for which Weisselberg served as treasurer – of improperly spending charitable funds on promoting Trump hotels and purchasing personal items.
The Foundation called the suit "politics at its very worst" in a statement in June.
"The Foundation has donated over $19 million to worthy charitable causes – more than it even received. The President himself – or through his companies - has contributed more than $8 million," the statement continued. "The reason the Foundation was able to donate more than it took in is because it had little to no expenses. This is unheard of for a charitable foundation. The Foundation currently has $1.7 million remaining which the NYAG has been holding hostage for political gain."
Cohen was subpoenaed as part of that probe this week.
The prospective charges against the Trump Organization was first reported by the New York Times.