YouTube announced Friday it will restore former President Donald Trump's channel.
It's been more than two years since Trump's account was suspended following the Jan. 6, 2021, attack on the U.S. Capitol. The former president was kicked off several social media platforms for his posts around the time of the insurrection.
"Starting today, the Donald J. Trump channel is no longer restricted and can upload new content. We carefully evaluated the continued risk of real-world violence, while balancing the chance for voters to hear equally from major national candidates in the run up to an election," YouTube said in a statement.
"This channel will continue to be subject to our policies, just like any other channel on YouTube," the platform added.
His account had amassed over 2.6 million subscribers.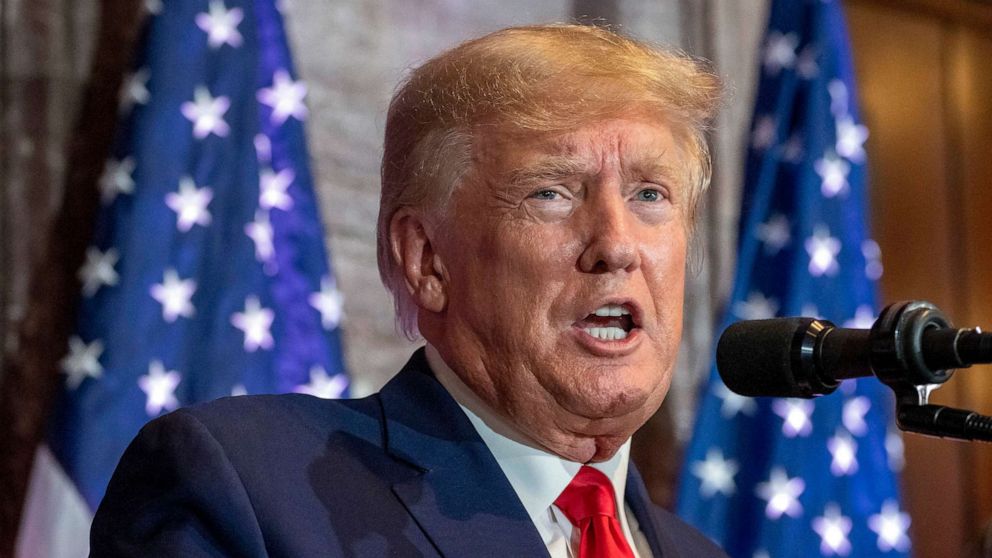 In recent months, Trump has also been allowed back on Twitter, Facebook and Instagram.
Trump's reinstatement on the social media platforms gives him a wider audience as he ramps up his 2024 campaign, though he's yet to post to those sites since the suspensions were lifted.
Elon Musk reinstated Trump's Twitter account in November, shortly after taking over the company. Trump has so far declined to return, remaining on his own platform Truth Social created in the wake of his suspension, even as he boasted nearly 80 million followers on Twitter. On Truth Social, he has nearly 5 million followers.
Meta, Facebook's parent company, restored his accounts on Facebook and Instagram in February. Meta said it put "new guardrails in place to deter repeat offenses" and believed the risk of his presence on the platforms "sufficiently receded."
"The normal state of affairs is that the public should be able to hear from a former President of the United States, and a declared candidate for that office again, on our platforms," Nick Clegg, president of global affairs at Meta, said in a blog post at the time.