A blind football player at the University of Southern California walked on the field for the last time recently.
Jake Olson, who played as a long snapper for the USC Trojans, was accompanied by his father and his guide dog as he entered the Los Angeles Memorial Coliseum on Nov. 24.
The college senior was greeted by cheers.
Olson was 10 months old when he lost his left eye due to retinoblastoma. He said he battled cancer in his right eye eight times before he was forced to go completely blind in 2009. He was 12 years old.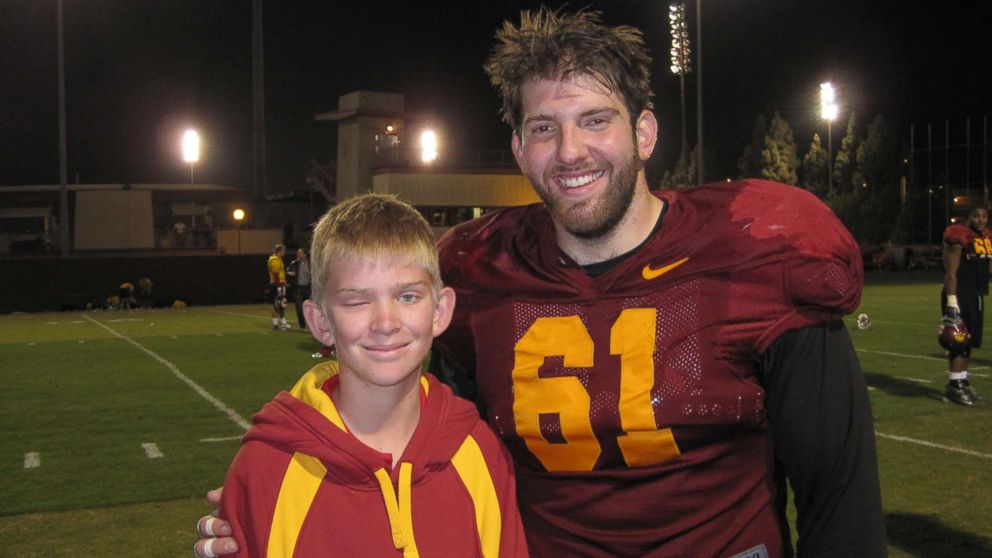 "We fought so hard and yet cancer wins. Then it's like, 'Well, I'm gonna experience something that no one else can experience,'" he told ESPN.
Olson never gave up hoping that he'd play football. He said he learned about the position of long snapper and worked tirelessly at it until he made the football team at Lutheran High School in Orange County.
After high school in 2015, Olson walked onto the USC team as a freshman. He, the team and its head coach had already formed a bond: Before Olson lost his right eye, he'd been invited to watch the team practice.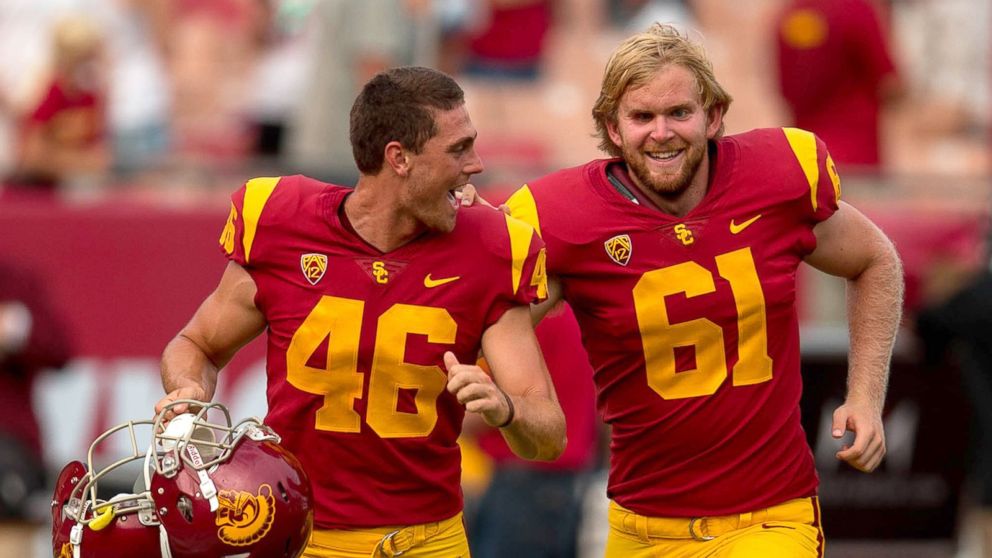 On the field for USC, Olson's teammates supported him by clapping to let him know the distance of the snap and then tapping on his leg to let him know when he could snap.
At the age of 20, he made his debut as a Trojan long snapper in a match against Western Michigan University in 2017 and has continued to defy the odds, playing golf, becoming a motivational speaker and writing two books.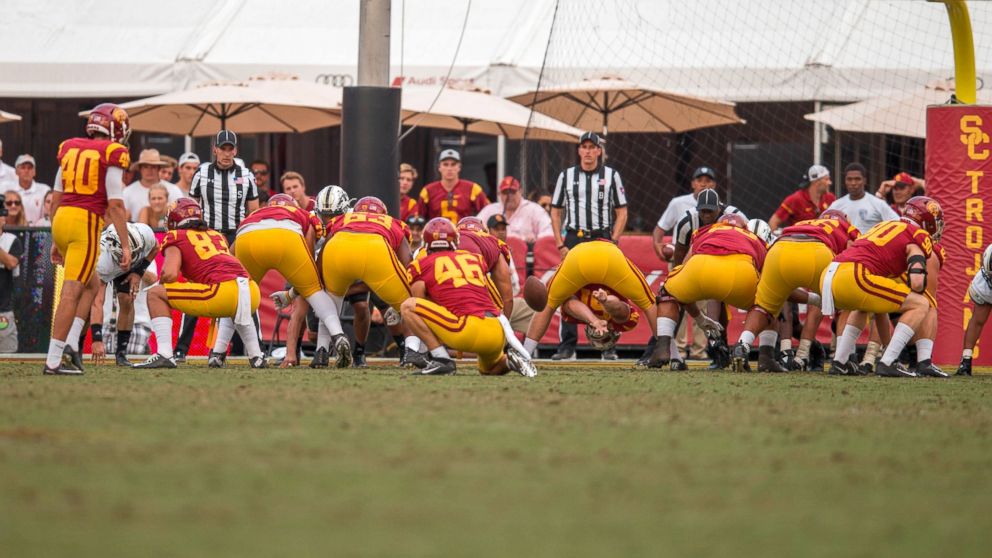 On Nov. 21, he was named the recipient of the 2018 Walter Camp Football Foundation's Award of Perseverance.
ABC News' staff and Sydney Lupkin contributed to the reporting.