Bronny James' cardiac arrest due to congenital heart defect, family spokesperson says
LeBron James' son was hospitalized last month.
The probable cause of Bronny James' sudden cardiac arrest last month is a congenital heart defect, a family spokesperson said Friday.
The 18-year-old, who is LeBron James' son, was hospitalized after suffering a cardiac arrest during basketball practice at the University of Southern California on July 24. He was discharged later that week.
The congenital heart defect was identified following a comprehensive initial evaluation at Cedars-Sinai Medical Center and follow-up evaluations at the Mayo Clinic and Atlantic Health/Morristown Medical Center, the family spokesperson said.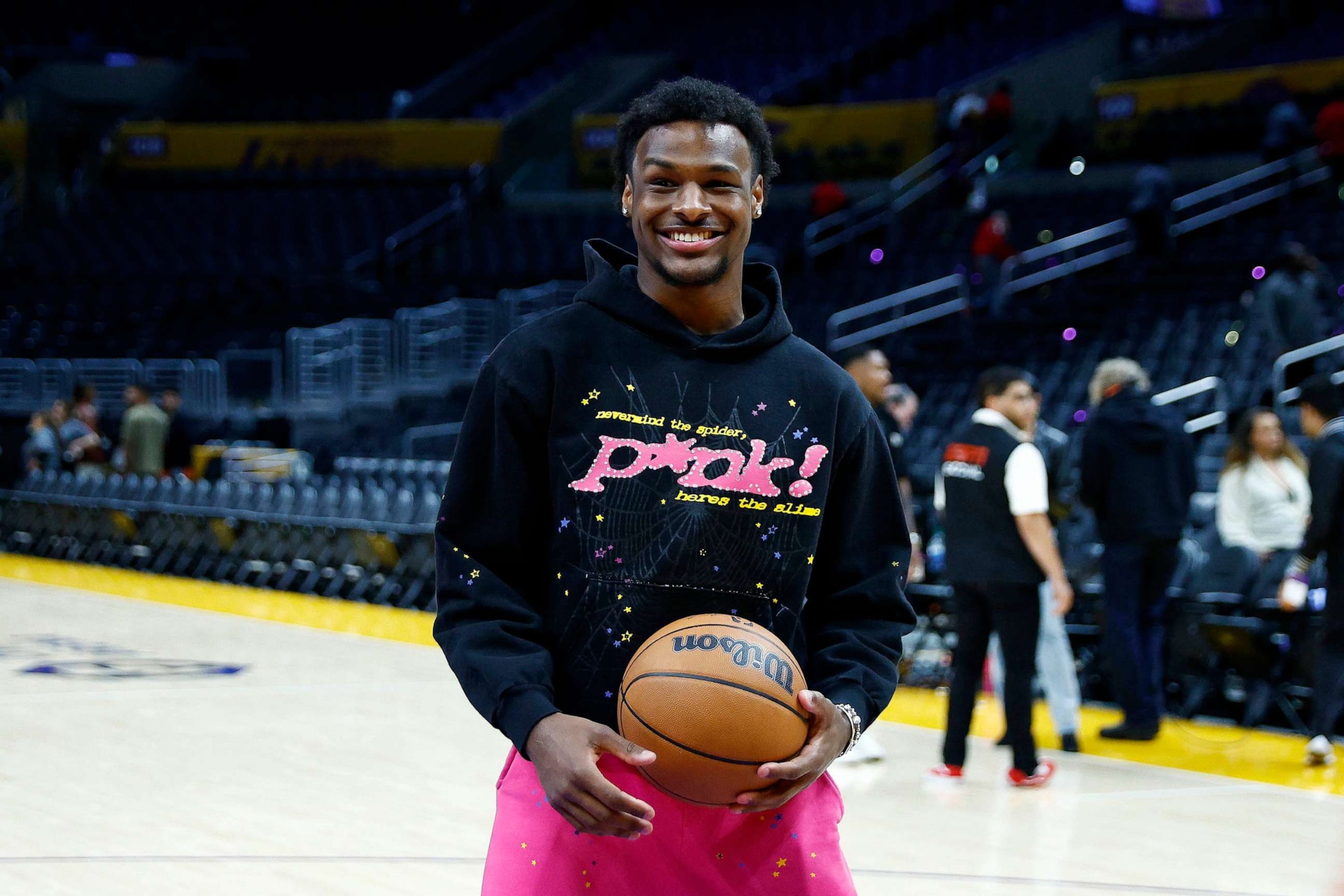 "It is an anatomically and functionally significant Congenital Heart Defect which can and will be treated," the spokesperson said in a statement.
"We are very confident in Bronny's full recovery and return to basketball in the very near future," it continued.
Bronny James was a McDonald's All-American in his senior season in high school and the No. 20 player in the country in ESPN's recruiting rankings.
The rising basketball star and freshman at USC was first admitted to the intensive care unit after suffering cardiac arrest at a practice, a family spokesperson said. He was later listed in stable condition before being discharged on July 27.
LeBron James spoke out on Twitter at the time, saying, "Everyone doing great."
"We have our family together, safe and healthy, and we feel your love. Will have more to say when we're ready but I wanted to tell everyone how much your support has meant to all of us!" the NBA star said.
This is a developing story. Please check back for updates.