Coaches Roundtable: Gard's biggest challenge at Wisconsin
— -- Among the three of them, Seth Greenberg, Fran Fraschilla and Dan Dakich have more than 40 years of head-coaching experience at the Division I level. Each week, they get together to discuss the hottest topics in college basketball.
1. What is interim coach Greg Gard's biggest challenge now that he's leading Wisconsin?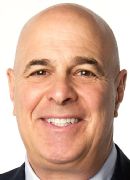 Greenberg: There's no doubt that the players on that team respect his basketball knowledge, but there's a difference when you become the decision-maker. His relationship with his players will change to some extent. How is he going to use his assistant coaches? When he walks into practice, he's the one voice in the huddle. There's a transition period. Do you stand or sit during the game? How are you going to handle your first crisis within your team? How demanding are you going to be? Greg Gard is his own guy, and he has to coach within his own personality. He can't be Bo Ryan. How are you going to handle the demands of the media and being under the microscope, especially because some people say the only reason Bo stepped down now is to give you the job?
The team he's inheriting is a team in transition. It's great that he has the opportunity to show what he can do, but he's also not playing with the type of team Ryan has traditionally had. I'm not sure they have a pro right now. You have to sit with your best players. You meet with Nigel Hayes and Bronson Koenig and describe your vision to them. He needs their help in the locker room to make tweaks and changes.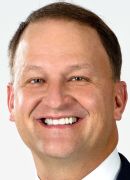 Dakich: I was an interim coach, and you don't have to straighten out a culture or anything like that. You have to win. The Badgers are not a good team, and if Gard gets them in the top four of the Big Ten, he needs to be the head coach.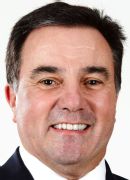 Fraschilla: I remember talking to Bo at the Oklahoma game, and he was adamant about no other names being mentioned as his successor. He wants Gard to have that job, but Gard might be behind the eight ball a little bit. Hayes and Koenig are good players, but they need more skill around them.
Dakich: I remember when Mike Davis took over at Indiana [in 2000], and Tom Coverdale is buried on the bench. Davis plays him, and all of a sudden, they go to the [2002 NCAA] title game. There's nobody on Wisconsin's bench who a new coach is all of a sudden going to discover. But Gard has plenty of time. He can work with his team. He recruited these guys. He's the perfect guy to do it, and he has the best chance to make it work. I just hope it does.
Greenberg: This gives Gard an opportunity, after finals, to have his team to himself. It's one of the most important times of the year. As you prepare for league play, you have your team with no distractions. When everyone leaves campus -- and at Wisconsin, that's 43,000 students -- it's just your team. You have to find ways to keep them occupied and engaged. It's a great time for team building, and that's why it will be a great time for Gard. They need to see him in a different way. He had unbelievable freedom as an assistant coach, but it wasn't his team. Now it is.
Fraschilla: It was clear when I talked to Bo how far back Greg has gone with him. You would almost describe him as Bo's son. Not only does he have Bo's respect, the players already know that he's been an extension of Bo. That part will be easy.
Dakich: Coach [Bob] Knight sat me down in the mid '90s and told me he was going to quit at the end of the semester and give me the job. So I turned down a bunch of other jobs, but he got sideways with the administration, and then it wasn't going to happen. Guys do what Bo did all the time. Dean Smith did it. Coach Knight did it with his son. This isn't uncommon for a guy who's a little bit older who's had a good run.
Fraschilla: I hope that Greg's résumé isn't only based on the next 19 games. This is a completely different Wisconsin team than the one that went to two Final Fours.
2. Opportunities for good, nonconference wins are dwindling. Which games are worth watching this weekend?
Fraschilla: I'm really curious about the second game in the Crossroads Classic between Purdue and Butler. I think Purdue is for real, but Butler has a chance to beat a really good team. It's a pressure game for both teams. Two contrasting styles: Purdue has size and depth; Butler has two of the best seniors in the country in Roosevelt Jones and Kellen Dunham. The atmosphere in Indianapolis, because of the basketball tradition in that state, makes it one of the best games of the nonconference season.
Dakich: In the other Crossroads game, Indiana needs a win against Notre Dame. They don't have a good win, and they don't have another chance coming up. This is the one you have to win. You don't think of teams like that with must-win games in December, but this is it.
Greenberg: I'll take Virginia-Villanova. Those are two teams in the top five in the country defensively. They're both averaging around 76 points per game, but they're doing it very differently. Virginia relies on screens off the ball to create offense. Villanova relies on ball screens and spacing. Virginia packs it in defensively, Villanova extends its defense and plays more aggressively. Virginia is a hard place to win. It's a bigger game for Villanova because of its loss to Oklahoma.
Dakich: Ohio State may be too far gone, but it faces Kentucky. I didn't think Kentucky looked very good against UCLA. Those are the kinds of games where Thad Matta-coached teams play well. This is, with a 4-5 team, a make-or-break game.