Derrick Henry, Heisman finalists will feel the regional love
— -- This story appears in ESPN The Magazine's Dec. 21 Ideas of the Year Issue. Subscribe today!
Derrick Henry's rush of 200-yard games has made the 2015 Heisman hopeful an oddsmakers' favorite. But a review of past ballots from the six voting regions shows that heavy regional bias might, at the very least, also make this year's other finalists appear in the running.
To calculate regional bias, we measured the percent increase (or decrease) between Heisman finalists' average points per region (total points earned divided by six, the number of regions) and their points earned in each individual region. In Joey Harrington's case, for example, his 137 points in the Far West was a 126 percent increase over the 60.7 points he averaged across all six regions.
Of the top 10 instances of regional bias since 1998 (below), nine players saw their steepest spike come from the region in which they played. Ken Dorsey, in 1998, was the lone top vote-getter whose region of bias did not reflect his school's location. Miami's Big East schedule likely accounted for this outlier.
Heisman finalists who received most regional bias
(in BCS era)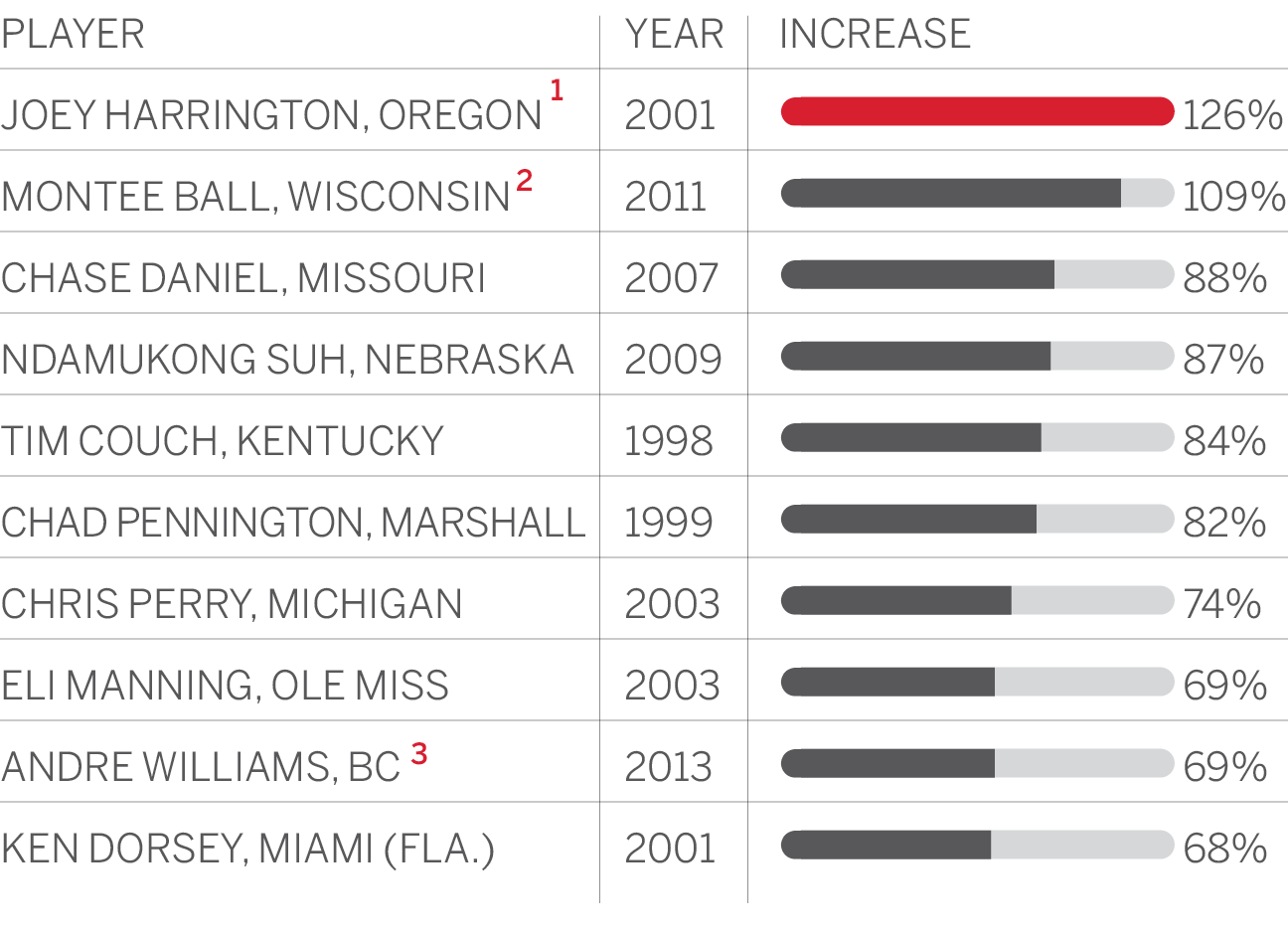 (1) WEST COASTED
Harrington (Far West) was one of four players to win at least one of the six regions in '01. But the Oregon QB was also the lone finalist not to finish top-three in any other part of the country.
(2) BIG RED FLAG
Ball's 121 points was enough for only a No. 4 finish in the Midwest ... and was just 21 fewer than the Wisconsin running back totaled in the Mid-Atlantic, Northeast, South and Far West combined.
(3) DAMN YANKEES
Like Henry could this year, Jameis Winston ran away with it in '13. Still, Williams had 132 points to Winston's 339 in the Northeast, making the BC running back the closest regional No. 2 by far.
Number of seasons as most biased voting region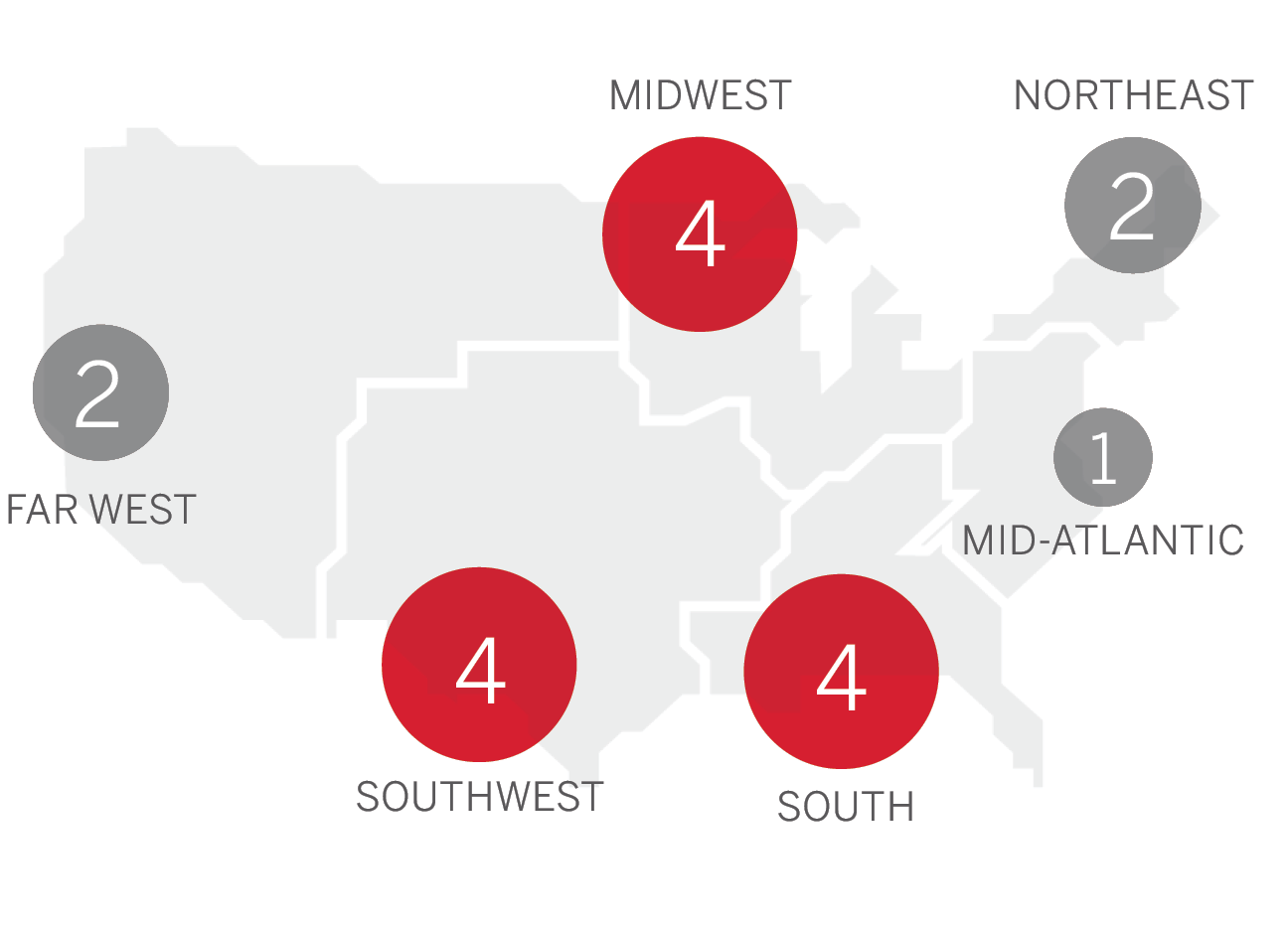 Since the start of the BCS era in 1998, the Midwest, South and Southwest regions have shown the largest voting bias in a season 12 times combined. The Far West? Only twice, but even if Christian McCaffrey's all-purpose-yard onslaught at Stanford isn't enough to take home the hardware, the running back should finish as a strong also-ran. After all, the Heisman voters' hearts are rarely far from home.