— -- Investigators are trying to figure out what caused a drag race car to snap in half, breaking into pieces at almost 300 miles per hour, a scary moment for the racing community.
The incident happened Saturday at the Amalie Motor Oil NHRA Gatornationals drag racing event at the Auto-Plus Raceway in Gainesville, Florida. A dragster driven by Larry Dixon broke in half, flipping and smashing into a retaining wall. Dixon, who was launched more than 20 feet in the air, was able to walk away unhurt, waving to the crowd.
"I got maybe 100 feet before the finish line and then that's when the front end failed and it flew off the car," Dixon said following the race. "At that point, I'm along for the ride. I'm traveling through the air and hoping that I stay on the race track when I finally come down."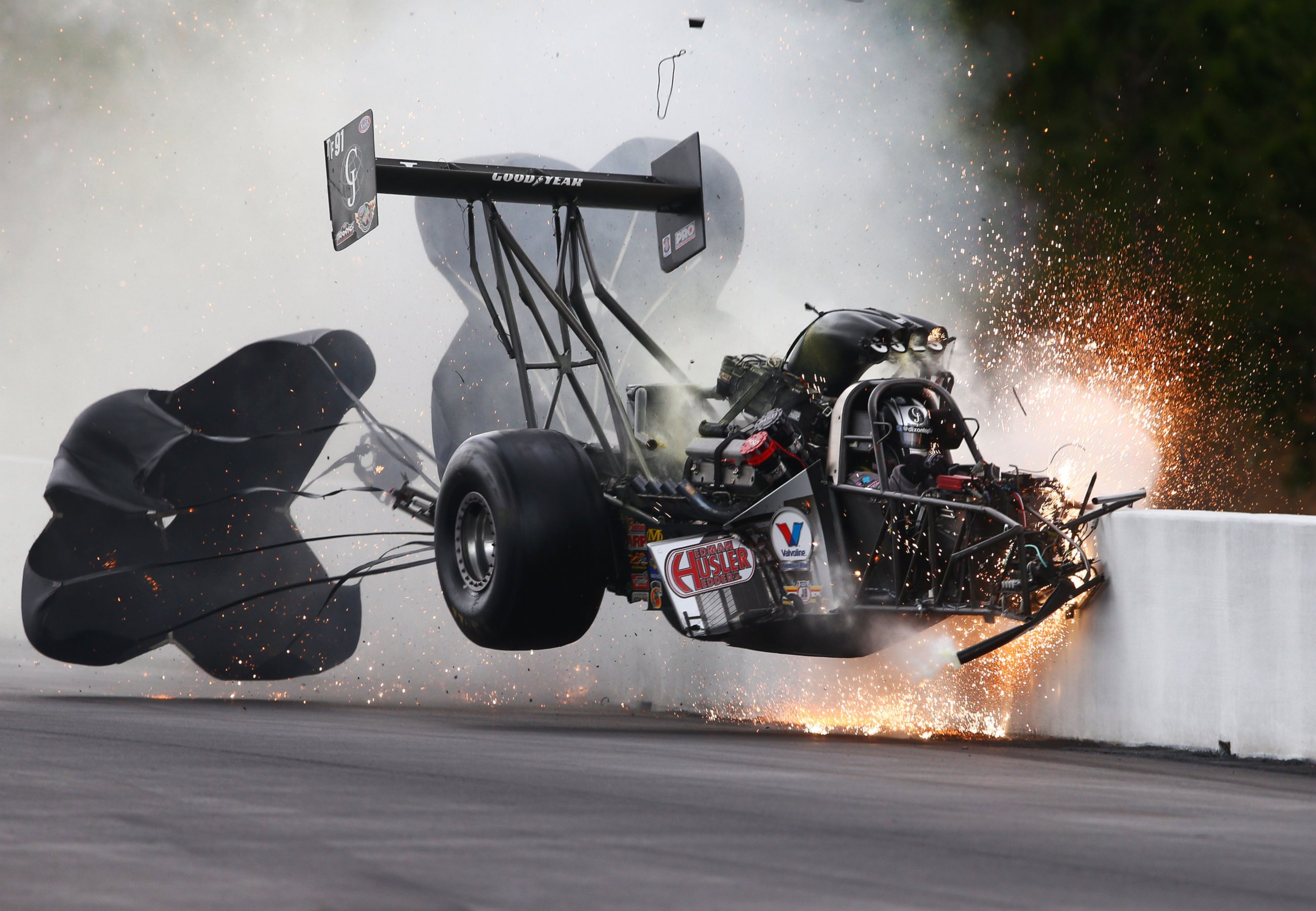 The three-time NHRA Top Fuel champion survived a nearly identical accident on a Memphis track in 2000. Dixon suffered a broken leg and an eye injury in that accident. Dixon says safety improvements such as the Head and Neck Support (HANS) device have been vital for drivers.
"I feel safer in that race car than I do driving to the race track, because of my head and neck restraint, because of my helmet, because of the roll cage that I'm surrounded in," Dixon said. "So when you do have a bad day at the office, you can dust yourself off and get back in again."