— -- Embattled football player Ray Rice was reinstated to the NFL today after appealing the league's suspension following a video that surfaced showing him beating his then-fiance in an elevator.
Here's what to know about that decision:
1. How the Fight Started
Rice and Janay Palmer, now his wife, were spending the Valentine's Day weekend with two other couples at the Atlantic City hotel where the fight happened earlier this year.
The couple got into an argument "after drinking a large volume of alcohol," and Rice left their table, according to the report.
Palmer then followed Rice to the elevator, and the now infamous video shows what happened next.
2. NFL and Rice Met in June
Rice met with NFL Commissioner Roger Goodell and other officials on June 16. The league had information that "Rice struck Palmer, rendering her unconscious."
The league had viewed the video of Rice's actions outside the elevator, which showed Palmer knocked out on the ground. Rice was suspended for two games as a result.
3. The NFL Never Asked Rice for the Second Video
The NFL originally only saw the video of what happened outside the elevator -- but not the clip of Rice striking Palmer inside the elevator, according to the report.
Goodell saw the second clip the same day it was released, on September 8. He testified that he was shocked and had never seen it before. At that point, Rice was suspended indefinitely.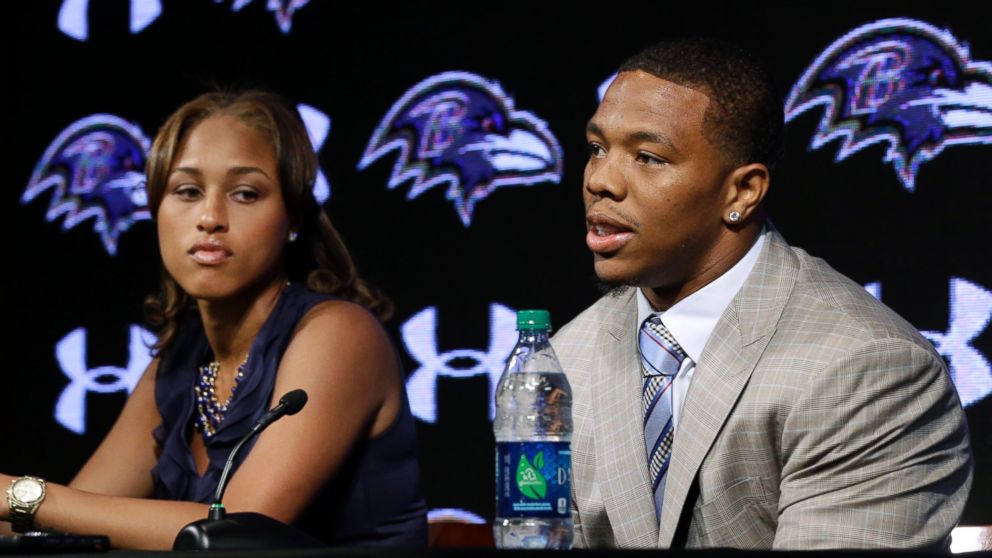 4. 'Hit' versus 'Slapped'
The NFL justified Rice's indefinite suspension on the basis that the second video showed a "starkly different sequence of events" than what Rice had presented in the June meeting, according to the report.
Goodell recalled that Rice said he "slapped" Palmer, but other notes from the June meeting show Rice had indeed said he "hit" his now-wife, according to the report.
5. Ray Rice Told the Truth About the Assault
"I do not doubt that viewing the video in September evoked horror in Commissioner Goodell as it did with the public," the judge said in the report's conclusion. "But this does not change the fact that Rice did not lie or mislead the NFL at the June 16 meeting."