— -- NASCAR stars Jeff Gordon and Brad Keselowski were at the center of a brawl after Sunday's AAA Texas 500, as the competition heated up in the Chase for the Sprint Cup championship.
While Jimmie Johnson got the win Sunday, the fight after the race drew more attention. Gordon confronted Keselowski, after Keselowski's vehicle collided with Gordon's car, spinning him out.
Gordon screamed at Keselowski, then could be seen grabbing his collar. A scrum ensued with fists flying. The racers disappeared in the melee.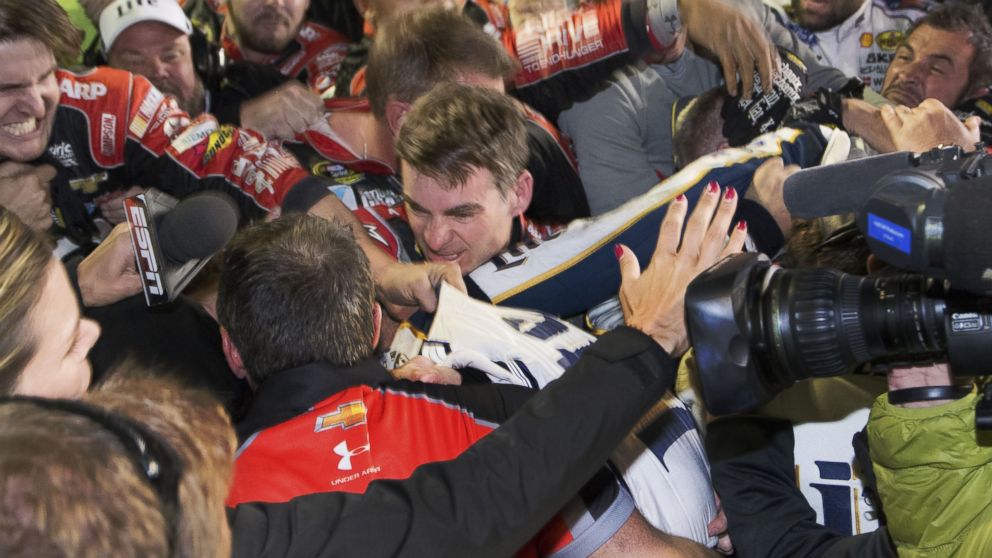 Keselowski later emerged from the pile, bruised and spitting blood. After the fight, Gordon – with a bloody lip – didn't mince words.
"He's just a dips***," Gordon said. "The way he races, I don't know how he ever won a championship."
This is Keselowski's second post-race fight in four weeks. The last time it was Matt Kenseth jumping Keselowski after a race in Charlotte, with Keselowski earning a $50,000 fine for hitting Kenseth's car on pit row and trying to wreck driver Denny Hamlin's car after the race.
Keselowski said Sunday's crash is all part of the race.
"We were just racing for the win," he said. "I didn't want to ruin anyone's day. I wanted to win the race, and that was our opportunity."