— -- Oregon football players will face team discipline after apparently taunting Florida State quarterback Jameis Winston, who has faced accusations of sexual assault, with a "no means no" chant following the Ducks' Rose Bowl win.
Video taken from the field Thursday as Oregon celebrated its 59-20 win – captured by Bear Heiser of Fox Sports West – showed multiple Oregon players chanting to the tune of Florida State's "war chant."
Oregon coach Mark Helfrich acknowledged the incident in a statement.
"We are aware of the inappropriate behavior in the postgame," Helfrich said. "This is not what our program stands for, and the student-athletes will be disciplined internally."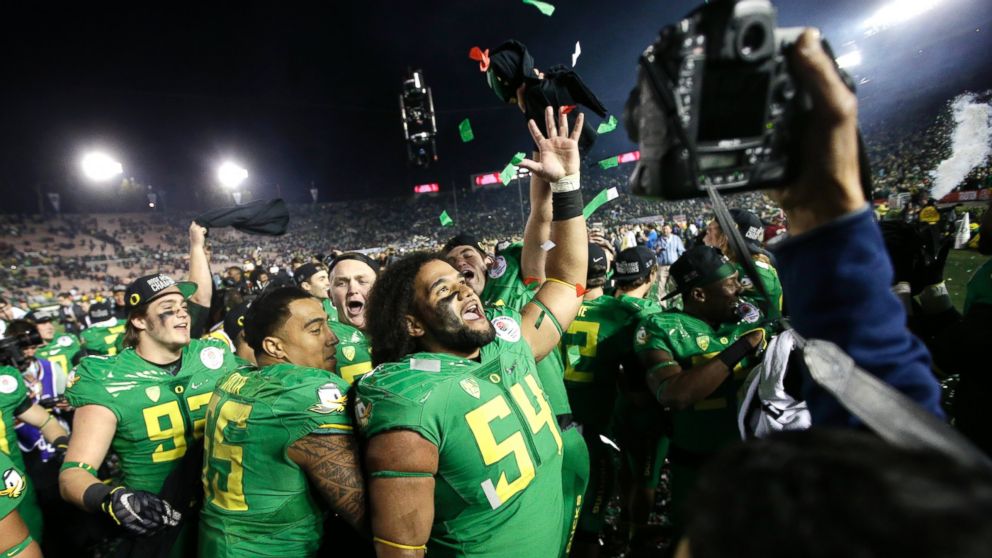 Winston was never charged after a woman accused him of raping her in 2012, and he was cleared in a university student code of conduct hearing.
Oregon will face Ohio State in the national title game Jan. 12 in Arlington, Texas. The Buckeyes beat top-ranked Alabama 42-35 Thursday to advance to the championship game.
ESPN contributed to this report.