General health practitioners recommend that adults get at least seven hours of sleep each night for optimal functioning of mind, body and spirit.
Countless studies have proven the direct links between sleep quality and its effects on healthy immune functions, memory, learning, metabolism and much more.
A good night's sleep starts with a bedtime routine that prepares your body for a restful night ahead. Some drift off peacefully with the help of simple melodies, while others prefer a calming voice to guide them The following apps provide options for people of all sleep styles.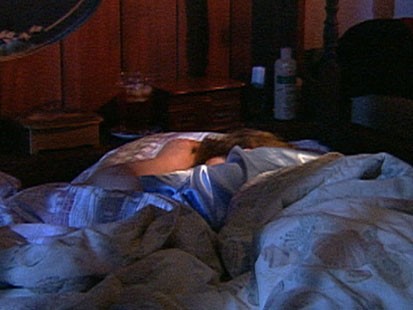 Forget counting those sheep
and upgrade to sleep 2.0 with these 10 app picks.
1. Deep Sleep with Andrew Johnson
This app is a guided meditation with self-help expert Andrew Johnson (who just happens to sound a wee bit like Sean Connery). The aim is to gently ease you into a more relaxed state, eventually falling into a deep sleep. With soothing instructions for breathing and relaxation techniques, this app works like a charm and can become a valued part of anyone's nighttime routine.
Cost: $2.99
2. aSleep 3
aSleep 3 provides a medley of sleep-related services like an alarm clock, timer, nature sounds, chromotherapy, weather and even a snore detector. Although there are some oddities in the sound options (didgeridoo, anyone?), this app provides a mix of features that can complement a good night's sleep.
Cost: $0.99
3. pzizz sleep
Claiming to be your "personal sleep assistant," pzizz is an app that aims to cure insomnia and keep users in a deep state of sleep throughout the night. The steep price can be partly attributed to the range of scientific techniques built-in, such as binaural beats and neurolinguistic programming, that creates more than one billion soundtrack combinations. With so many available, your mind won't get bored by the monotony of a repetitive track every night.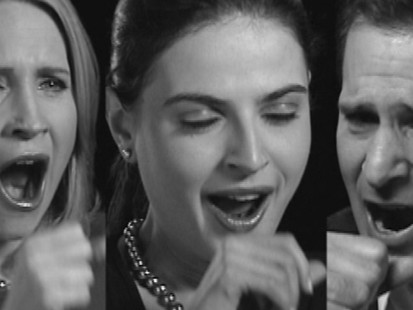 Modes of play include Energizer, Meditation and Sleep, and they are fully customizable to desired length. If you are wary of the high price, there is a lite version currently on sale for $0.99.
Cost: $9.99
4. Long Deep Breathing
Long Deep Breathing is a simple, no frills app that promotes the practice of deep breathing for better health. Using what's essentially a breath gauge, you simply follow the visual cues for inhaling and exhaling. You can adjust the length of each breath and eventually increase the duration.
According to the app, the average person breathes about 12-16 times each minute. By practicing and working that number down, you will reap the benefits and calm the mind. Good information about the benefits of breathing is also included in the app.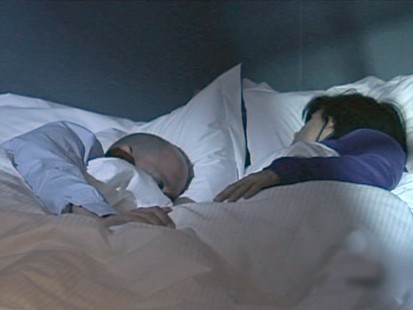 Cost: $0.99
5. Sleep Cycle Alarm Clock
If you're really committed to learning more about your sleep habits, Sleep Cycle Alarm Clock provides you with a tool for analyzing your sleep habits. By literally placing the iPhone next to you while you sleep, the app will monitor your movement and wake you in your lightest sleep phase so you arise feeling refreshed and well-rested.
Cost: $0.99
6. eSleep
For those sleepers who like to mix and match the background noise they fall asleep to, eSleep is a good choice. It offers a wide variety of sounds and loops and enables up to three sounds to play simultaneously. eSleep is a good option for those who like variety and customization with their sleep sounds. This app is also available with varying levels of functionality in Lite (free) and Deluxe ($2.99) versions.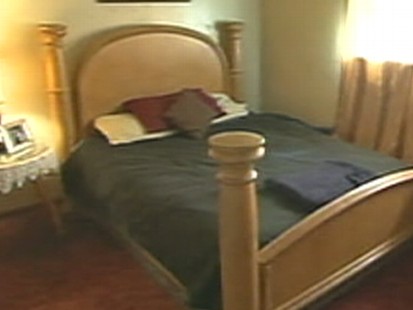 Cost: $0.99
7. Proactive Sleep
Proactive Sleep is a multifunction sleep app that includes basics like an alarm clock with snooze feature and ambient music. It also includes a more comprehensive "sleep diary" that lets users track their amount of sleep, difficulty falling asleep, exercise, caffeine consumption and more. The data is averaged and can be viewed in seven day cycles, 30 day cycles, or all days.
Cost: $0.99
8. Relax & Rest Guided Meditations
This is another guided meditation app that offers a choice of breath, deep rest or whole body meditations. The app also has helpful meditation tips included in the release on how to maximize the benefits of these meditation techniques.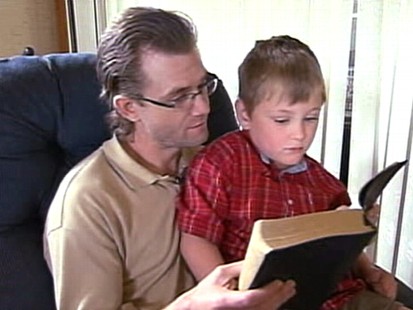 Cost $0.99
9. Alarm Tunes
Alarm Tunes is a straightforward app that enables users to wake up to any selection from their iTunesiTunes libraries. In addition to features such as screen dimming, alarm fade-in, shake to snooze and more, you can also use the app at night to fall asleep to music. It will automatically shut off after 30 minutes.
This app is also available as a free lite version but with fewer options and functions.
Cost: $0.99
10. Relaxing Ambiance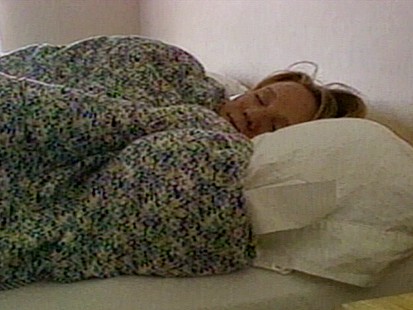 Falling asleep to sounds of nature can be a very peaceful way to drift off. With the Relaxing Ambiance app, users can choose from 56 sounds including beach ambience, wind chimes, and forest streams. The app also allows you to adjust volume and mix multiple sounds together to create your own sleep melody.
For the morning, you can set a wake up alarm using any of the programmed sounds to make the journey out of bed that much easier. This app comes in a free lite version with fewer sound choices.
Cost: $0.99