Like everything else, traveling has gone high-tech. Whether you're rediscovering the town next door or trekking around the globe, these travel gadgets will charge, connect and translate your trip into an instant good time.
Eye-Fi Explore Digital Camera Card 2GB Storage
This 2GB SD card, which can be used in most digital cameras, uploads photos wirelessly to your computer with built-in Wi-Fi networking. Each time you bring your camera home to your wireless network, it transfers the pictures to your computer, and also uploads them to many online photo-sharing sites such as Flickr, Picasa and Shutterfly. The Explore feature adds Geotagging, which uses Wi-Fi positioning to mark where the picture was taken -- no more writing on the back of the photos!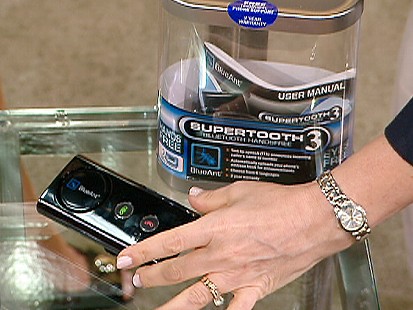 Price: $129
Web Site: http://www.eye.fi/products/
Polaroid PoGo
The Polaroid PoGo is an instant printer small enough to take with you when you travel and will print 2-by-3-inch color photos in about a minute. The PoGo can receive photos wirelessly from many cell phones or via a cable from a digital camera.
The photo itself can be peeled apart to become a sticker. Polaroid uses Zero Ink, or ZINK technology, dye crystals embedded in the paper to produce color when activated by heat during the printing process. Since there's no ink, prints are dry-to-touch, water-resistant, tearproof, and smudgeproof, much like the original Polaroids.
Price: $149
Web Site: http://www.thenewinstant.com/
DXG-567V HD Camcorder
This portable camcorder is about the size of a mobile phone and shoots HD video and allows for quick and simple uploading to YouTube and other Web Video sites. It comes in four colors.
Price: $179
Franklin Translator
If you're going overseas for business or pleasure, this gadget is almost as essential as your passport. The cell-phone size handheld translator will help you communicate with confidence with translations in 12 languages, spoken in a clear, human voice, at your fingertips. A built-in MP3 player, currency and metric converter and a world clock will help you on your trip.
Price: $229.95
Web Site: www.franklin.com
Blueant Supertooth 3 Hands-Free Speaker Phone
As cell phone laws change around the country, this hands free cell phone add-on provides a safer, legal alternative to talking on your cell phone while traveling by car. Just slip the speakerphone into the sun visor and you are hands free. Bluetooth connects the device to your phone and uploads your address book. The Supertooth 3 announces the name or ID of the caller when the phone rings; just say "OK" to accept the call.
Price: $129
Web Site: http://www.myblueant.com/
Lenmar Portable Mini USB charger
This USB charger gives portable power on the road. If you're nowhere near an AC outlet, the Mini USB charger will recharge any USB-compatible cell phone, PDA or media player twice before needing to be recharged itself. It can be recharged via any USB port or via AC or DC.
Price: $24.95
Web Site: www.poweredbylenmar.com
Belkin Mini Surge Protector
Once you hit the hotel and you need to recharge, don't you hate unplugging the desk lamp to plug in the laptop and the cell phone? This mini-surge protector comes with three outlets as well as two USB ports, so the whole family can recharge at once.
Price: $24.95
Web Site: www.belkin.com
Andrea Smith is the technology reporter for ABC News Radio.