How ABC News took a chance on me, and its website, 25 years ago: Reporter's Notebook
Correspondent Steve Osunsami reflects on a quarter century of ABC News Digital.
In the spring of 1997, there were changes coming to ABC News. Some big. Some small.
Let me talk about a small one first.
In April of that year, executives took a risk and opened the door to a 26-year-old Black and gay reporter who had only worked a short time in local news. I was just four years out of college, but at the time, I was what you might call necessary progress.
At each of the major broadcast news networks in the late 1990s, you were lucky to see a handful of Black or brown faces telling America's stories -- and that's in front of and behind the cameras. It was an entirely different world than the news reporters and anchors who we see on our flatscreens and mobile devices today, who look much more like the audiences we serve and who report from those lived experiences.
This was also a time of a vastly different technology, where Americans and people around the world consumed media in antiquated ways. Video looked nothing like it does now. Television screens and computer monitors were a different shape. And what passed for high definition was a blurry picture.
It's hard to believe, but it would be another six years before anyone, including Mark Zuckerburg, had ever heard of Facebook. "Google" wasn't yet in the dictionary. We were still using giant phone books to order pizzas. MTV and BET still played music videos. And the few people who had cellphones could only use them, unreliably, to make phone calls that would cost a fortune.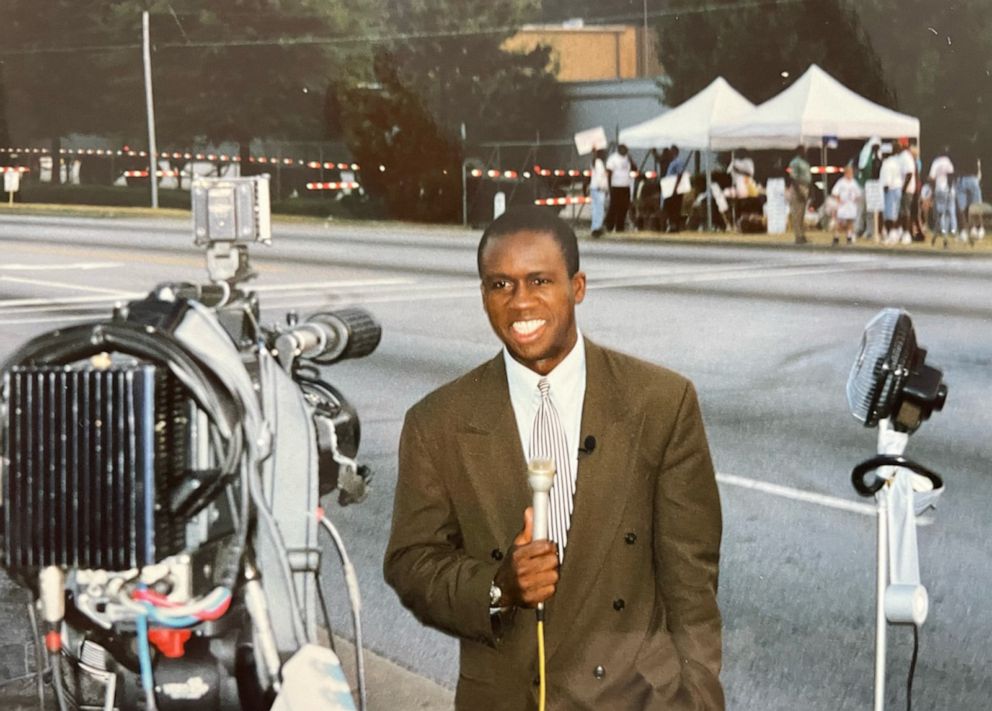 There was no Twitter. To learn what was happening in the world, most people read the morning paper for yesterday's news. Charlie Gibson and Diane Sawyer would fill you in on "Good Morning America." And then Peter Jennings would tell you what happened that day in the evening. (By the way, I had the privilege of working with Peter for seven years, and I thank him for supporting me when others didn't, and for helping to make me a better writer.)
So it was a big change, during the spring of 1997, when Jennings announced in his powerful baritone that this news organization was launching a 24-hour website.
"Today, with a great deal of pride, we have inaugurated ABCNews.com," he said on "World News Tonight."
"It is we think a remarkable new 24-hour online news service, which enables you to have immediate access to news and information provided by all of our reporters, and editors, and producers, all over the world," he added.
"There is audio and video, as well as the written word. You can plug in all the time, through ABCNews.com."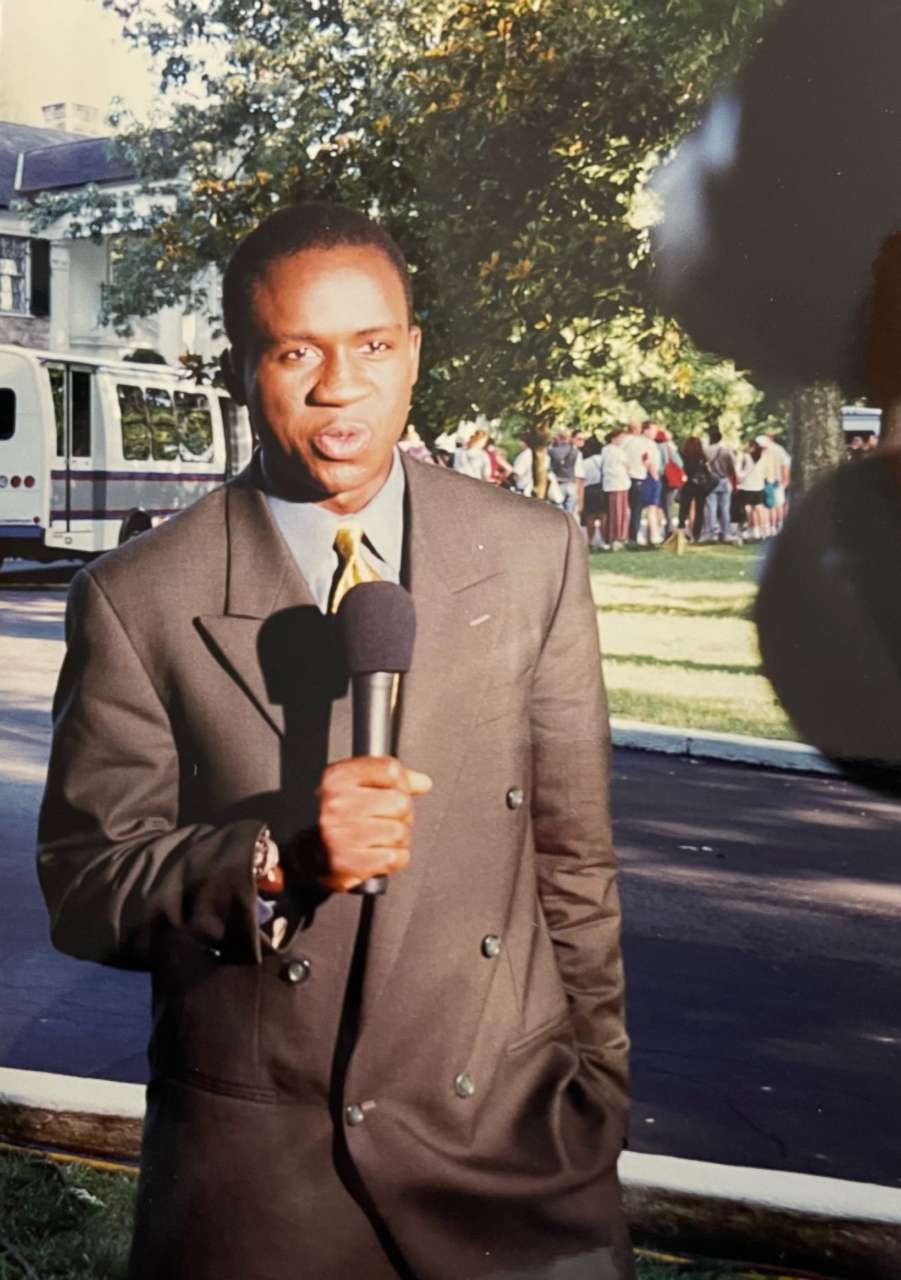 I was new at the time, but I remember the response in the hallways. To many of our skeptical ears, it sounded like another one those ideas that was born in a boardroom, that every boss in the building would soon be declaring the latest priority. The only way to see this new content was on a desktop computer, and at the time, I was the only person in my extended family who had a desktop computer in my home.
My computer connected to the internet using a separate landline that I paid extra for the phone company to install. If you shared your computer line with the rest of your home, you could be knocked off the internet anytime another call came through, or if someone else in the house picked up another phone that also shared that line.
And it took forever to connect a computer to the internet over a landline. Most people used software from AOL, and once you connected, the webpages loaded slowly. This was 10 years before the iPhone.
I was an early adopter, but even I didn't realize how central to my life this digital revolution would become.
MORE: Reporter's Notebook: Community Helps Georgia Students Hold First Integrated Prom
As we all know now, the body of ABC News couldn't live without the digital arm of this news organization. And it's the same story at all the greatest news organizations across the world.
You might be reading this story at 2 p.m. or 2 a.m. On your schedule. There is no waiting for the morning paper. And on this side of your screen, we're able to get an instant read on what stories our audience is following.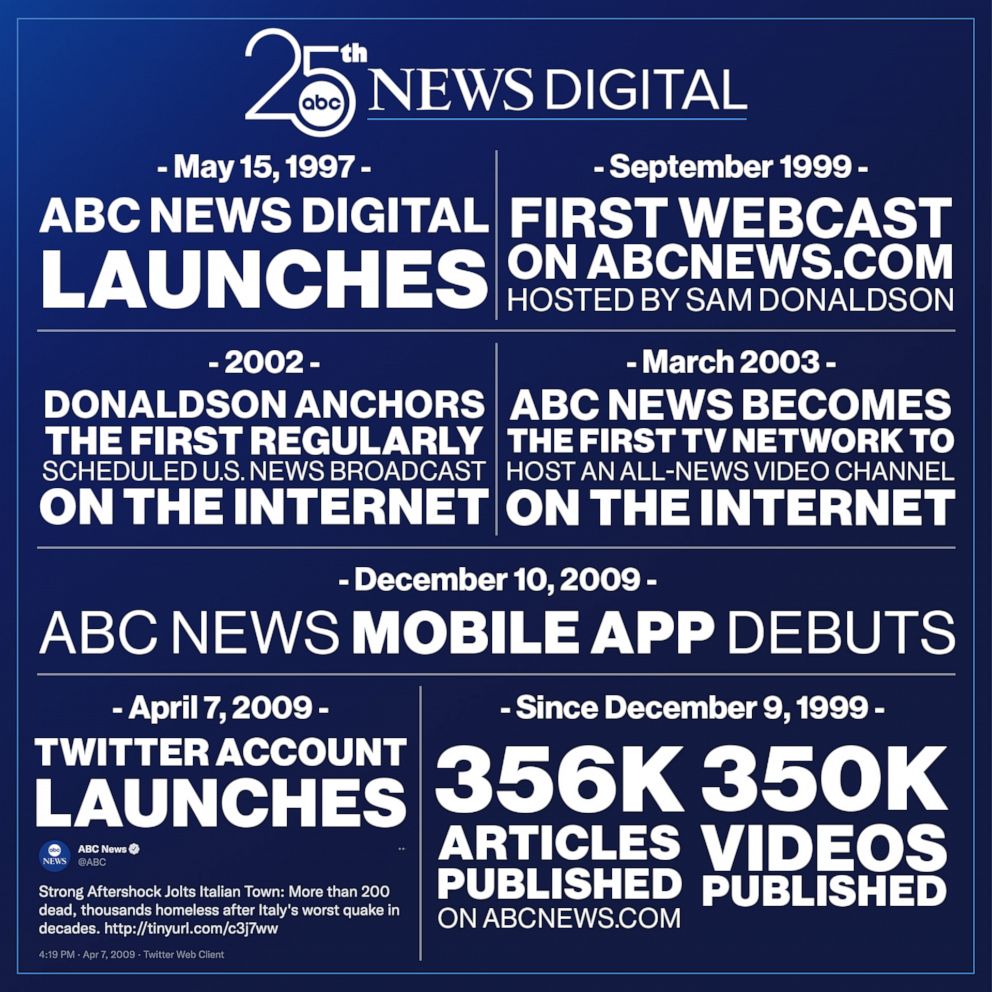 It has certainly brought a bit more democracy to the stories that news divisions report. In a newscast, there are only so many minutes left when you remove the commercials, but online the time and space are endless.
In 2012 for example, our digital division was able to draw attention to cases of missing Black women that you may not have heard as much about on newscasts. I wrote a few of those stories for ABCNews.com.
MORE: Families of missing black Americans fight for media, police to focus on their loved ones' cases
MORE: Fighting the Good Fight: The Never Ending Search for the Missing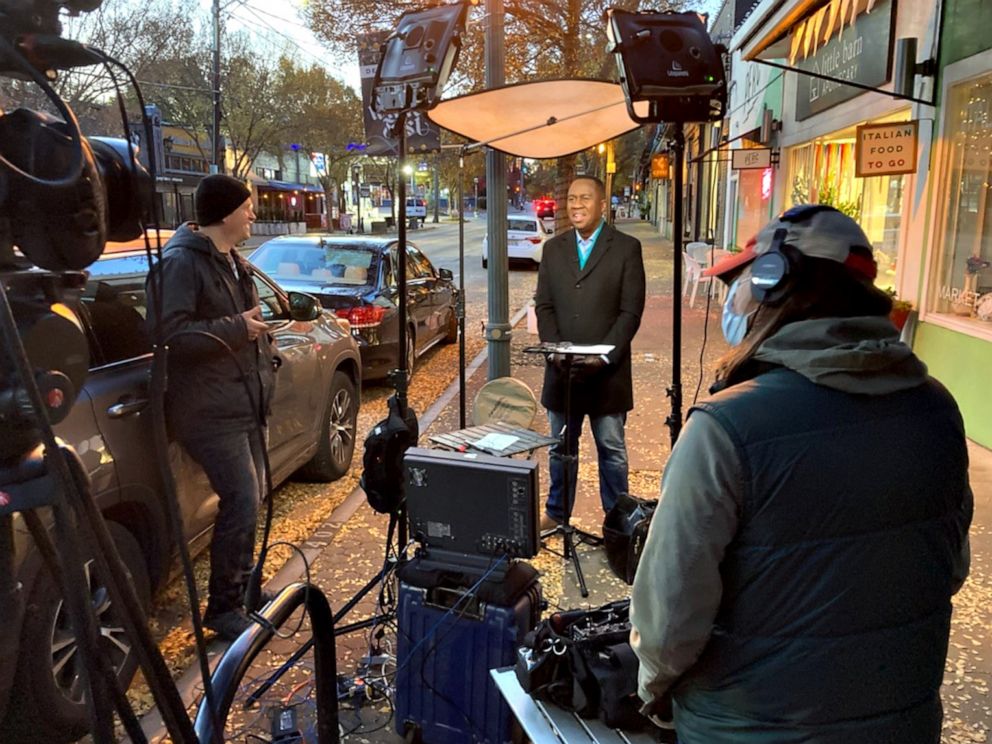 And stories from the newscasts can sometimes find an even greater audience online. One of my favorites is a series of features on a young boy from Louisiana who kept sneaking into a neighbor's garage to pet their dog, because his had died. Often, the smallest stories say so much about the human spirit. A replay of one of my segments from "World News Tonight" with David Muir was seen at least another 100 million times, online. That blew my mind.
Sometimes I do wonder if the world is a better place with a phone in every pocket, and where everyone has instant access to each other and information. But then I think of all the great things this technology has brought society, from the overthrow of oppressive regimes overseas to the sunlight it has shined on discrimination in America.
Our digital teams have been there to report it all. 24/7. Anytime, anywhere.
Peter was right about ABCNews.com. It has been truly remarkable.
Steve Osunsami is a senior national correspondent for ABC News and just celebrated his 25th year with the network. He has reported on some of the biggest stories of the past quarter century, including the 2000 Florida recount, Hurricane Katrina and the unrest in Ferguson, Missouri.