Justin Timberlake must have a thing for dangerous women. Last year, the Web's riskiest celebrity search was the pop star's current girlfriend starlet Jessica Biel.
And this year, Timberlake's former flame Cameron Diaz took the top spot on Internet security firm McAfee's annual list of the most dangerous stars to search for on the Web.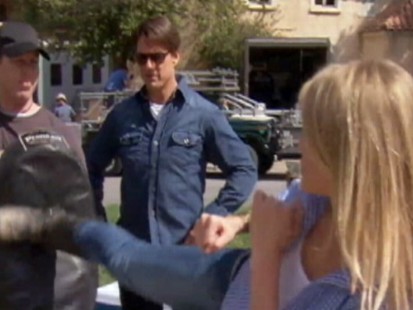 Look up one of these people and you almost invite computer viruses and worms to invade your computer.
"It's sort of a little bit of rivalry from the traditional world going to the cyber world," said Dmitri Alperovitch, McAfee's vice president of threat research. "It's fascinating how cyber criminals can be so in tune with the popularity of various actresses and models. …They're actually a fantastic barometer of their popularity."
Every year, McAfee compiles the rankings using its free software SiteAdvisor, which alerts users to a website's riskiness before they click on it.
Its 2010 study, which McAfee released today, found that users have a 19 percent chance of landing on a malicious site when they search the Web for "Cameron Diaz."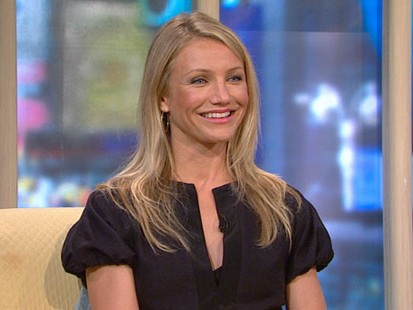 Searching for pictures and downloads of the actress gives you a 10 percent chance of reaching a site infected with spyware, adware, spam, phishing, viruses and other cyber traps that can harm your computer or steal personal information.
Celebrity Searches Safer This Year, McAfee Said
Alperovitch said that even though celebrity searches were safer overall this year, searching for Diaz is even riskier than searching for Biel.
"She's been in the spotlight recently with a number of blockbuster movies, "Knight and Day," of course, with Tom Cruise," he said. "What we see is that we people who are in the news recently… they tend to be at the top of the list because they're on peoples' minds. People tend to go on Google and Bing and search for them after they've watched their movies. Cyber criminals realize that very well and target people when they do this."
To keep your celebrity searches safe, Alperovitch recommended making sure your computer is running an up-to-date antivirus program. McAfee sells them -- incentive for them to publish today's list -- but so do competitors. Norton, AVG, Kaspersky and F-Secure are some of the most popular makers of security software.
"If you're searching for screen savers, downloads or ringtones, which are affiliated with very risky behavior, it almost inevitably will lead you to an infected site," he said. "News and information tend to be a lot safer."
To see the full 2010 list of McAfee's "Most Dangerous Celebrities," go to the next page.
Julia Roberts, Jessica Biel Follow Cameron Diaz on McAfee's List of the Most Dangerous Celebrities
1. Cameron Diaz
2. Julia Roberts
3. Jessica Biel
4. Gisele Bundchen
5. Brad Pitt
6. Adriana Lima
7. Jennifer Love Hewitt, Nicole Kidman
8. Tom Cruise
9. Heidi Klum, Penelope Cruz
10. Anna Paquin
McAfee said that tennis stars Maria Sharapova and Any Roddick came in at No. 13 and 14 respectively. Soccer star David Beckham ranked 29th and golfer Tiger Woods was 33rd.
Teen superstar Justin Bieber ranked toward the bottom of the list at No. 46. Barack Obama and Sarah Palin brought up the rear at 49 and 50.