— -- An unmanned SpaceX rocket carrying supplies to the International Space Station exploded Sunday morning shortly after liftoff.
The Falcon 9 rocket was carrying the space station's new docking adapter along with food, clothing, research and equipment. NASA officials said the astronauts at the station have enough supplies for the next few months.
"The teams have prepared for this," NASA Administrator William Gerstenmaier said at a news conference today.
"The crew is in no danger, we're moving forward, the teams are ready to support," he added.
The cause of the explosion has not been determined. SpaceX President Gwynne Shotwell called it an anomaly and said there was no indication of any safety issues.
The Federal Aviation Administration will have oversight of the investigation.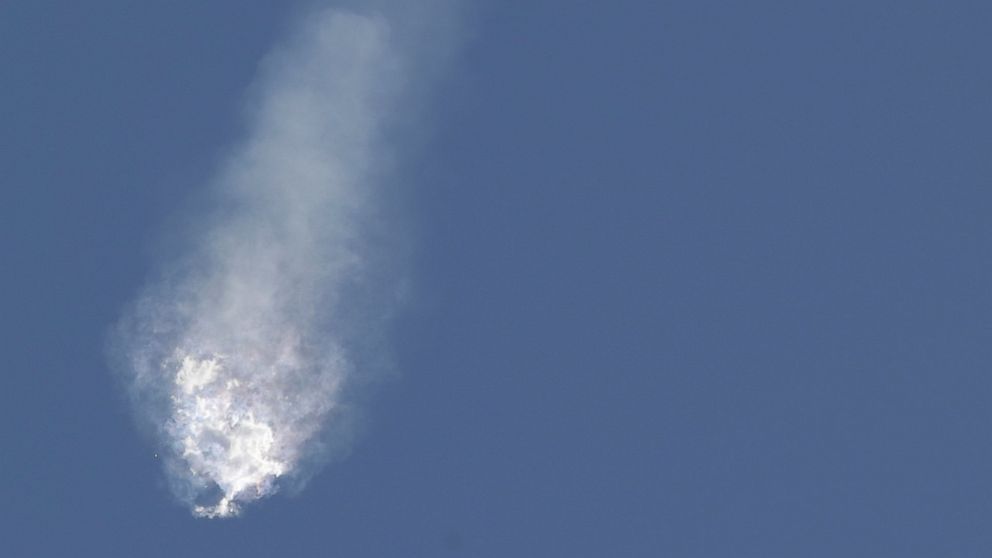 This explosion was SpaceX's seventh cargo resupply mission to the International Space Station and the third failure in recent months.
Orbital Science's rocket exploded last October, while Cygnus exploded last year. In April, Russia's Progress 59 entered into an uncontrolled spin and burned up when it re-entered the atmosphere.
"We expected, though the commercial cargo program, we would lose some vehicles," Gerstenmaier said today. "I didn't think we'd lose them all in a one year time frame, but we have. There's no negligence here, there's no problem, it just shows the challenges of engineering and space flight, in general."