What a year for space exploration!
Interested in
?
Add as an interest to stay up to date on the latest news, video, and analysis from ABC News.
From new discoveries about other planets to Scott Kelly's year-long stay at the International Space Station, here's a look at six of the most impressive out-of-this-world moments from 2015.
New Horizons Reaches Pluto
Blue skies, water ice and that conspicuous heart-shaped region were just a few of the many discoveries the New Horizons space probe made as it whizzed past dwarf planet Pluto. The nearly 10-year trip to reach Pluto yielded a trove of data NASA scientists are still downloading and analyzing on Earth.
The piano-sized probe is speeding through the Kuiper Belt, an area at the edge of our solar system. After the intensive data transmission process, NASA is considering another flyby of a Kuiper belt object known as 2014 MU69 that orbits nearly a billion miles beyond Pluto.
SpaceX Lands a Rocket
Elon Musk and his SpaceX team have edged closer to making space travel more affordable after successfully launching and returning a rocket to Earth.
Musk has said the ability to reuse a rocket, which dramatically reduces launch cost, is something that will help revolutionize commercial space travel.
The company has previously attempted the feat three times, coming close to landing on a bull's-eye on a floating barge. The landing earlier this month was the first time SpaceX tried to return the Falcon 9 to a target on land. It was also the first time a rocket successfully launched a payload into space and returned to Earth intact.
Last month, Amazon billionaire Jeff Bezos and his company Blue Origin successfully launched a rocket to a test altitude of 329,839 feet and then landed it near the launch pad in Texas.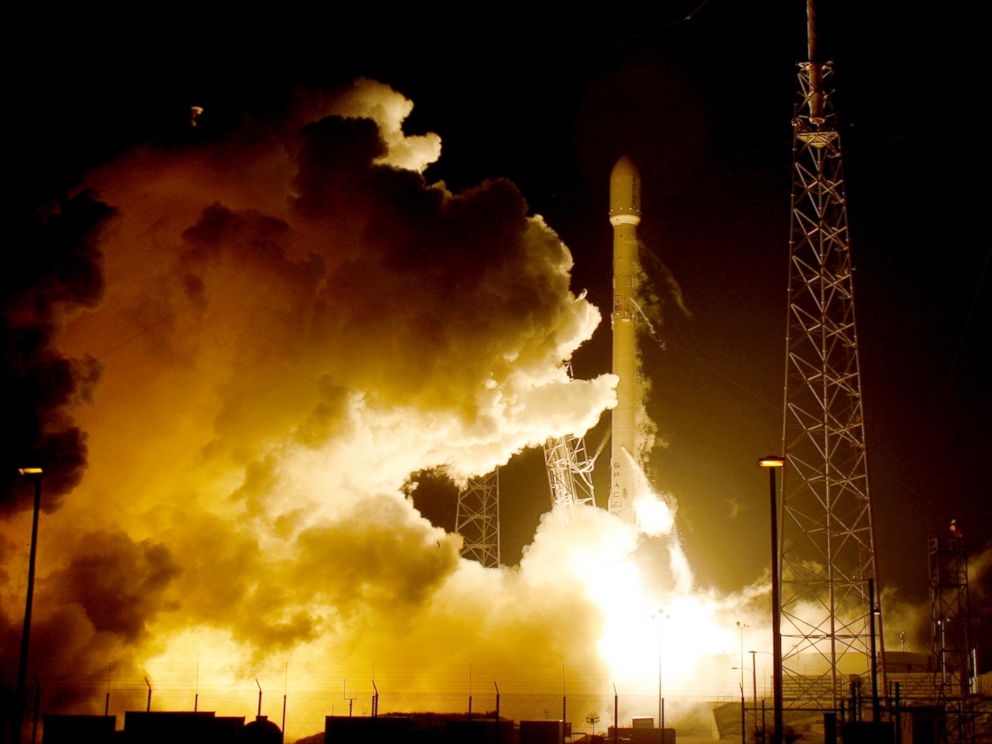 Scott Kelly's Year in Space
Scott Kelly began a monumental undertaking in March when the U.S. astronaut traveled to the International Space Station, where he has committed to live for a year. Kelly and his twin brother, retired astronaut Mark Kelly, who is staying on Earth, will then be studied to compare what effects a long duration stay in space may have on the human body. The results will be useful for NASA as the space agency edges closer to its goal of one day sending a crew to Mars.
There's Water on Mars
Traces of liquid water have been found on Mars, NASA said in September, raising questions about the possibility of life on the Red Planet.
Dark, 100-meter-long streaks flowing downhill on Mars are believed to have been formed by contemporary flowing water, according to NASA. The findings came from NASA's Mars Reconnaissance Orbiter and raise the possibility there could be life -- or even microbes -- living inside the Red Planet.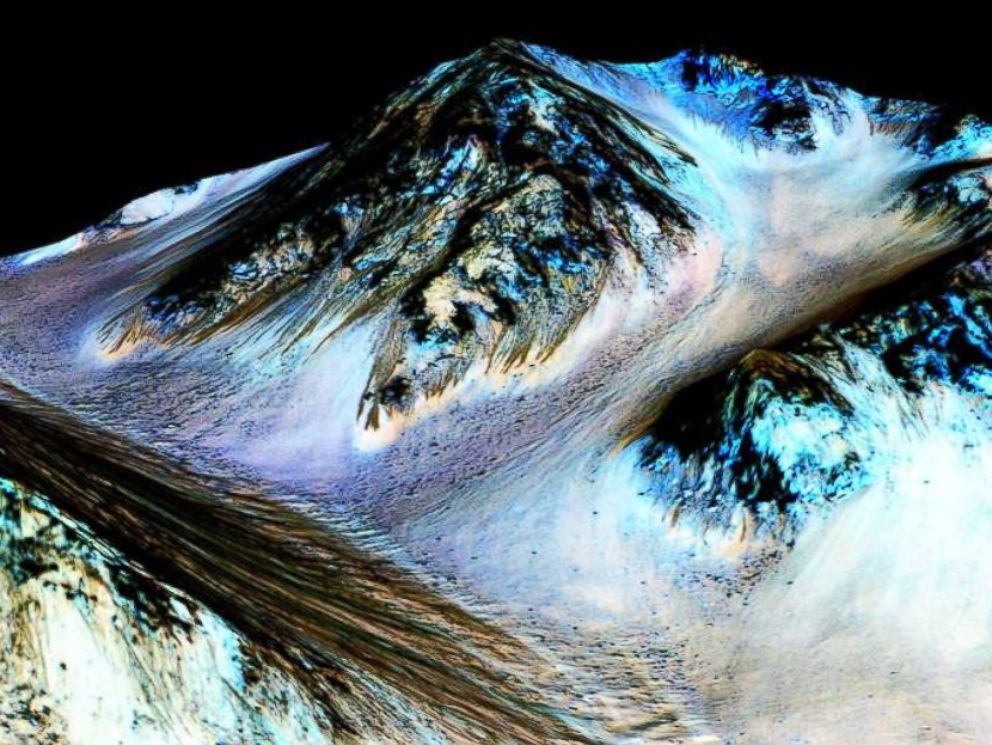 NASA Finds Earth-Sized Planet
NASA says we're on our way to discovering Earth 2.0.
It was announced in July the Kepler Space Telescope had located a planet and star closely resembling Earth and the sun. The newly discovered planet, which NASA has named Kepler-452b, is believed to be 6 billion years old -- making it about 1.5 billion years older than the Earth and our sun. NASA said the star, Kepler-452, also has the same temperature as our sun and has a diameter 10 percent larger.
The system is located 1,400 light-years from Earth in the constellation Cygnus. What makes the discovery especially intriguing is that the planet is orbiting the habitable zone of the solar system, the "Goldilocks" region where it's not too hot or too cold, so that the surface of the planet could sustain liquid water.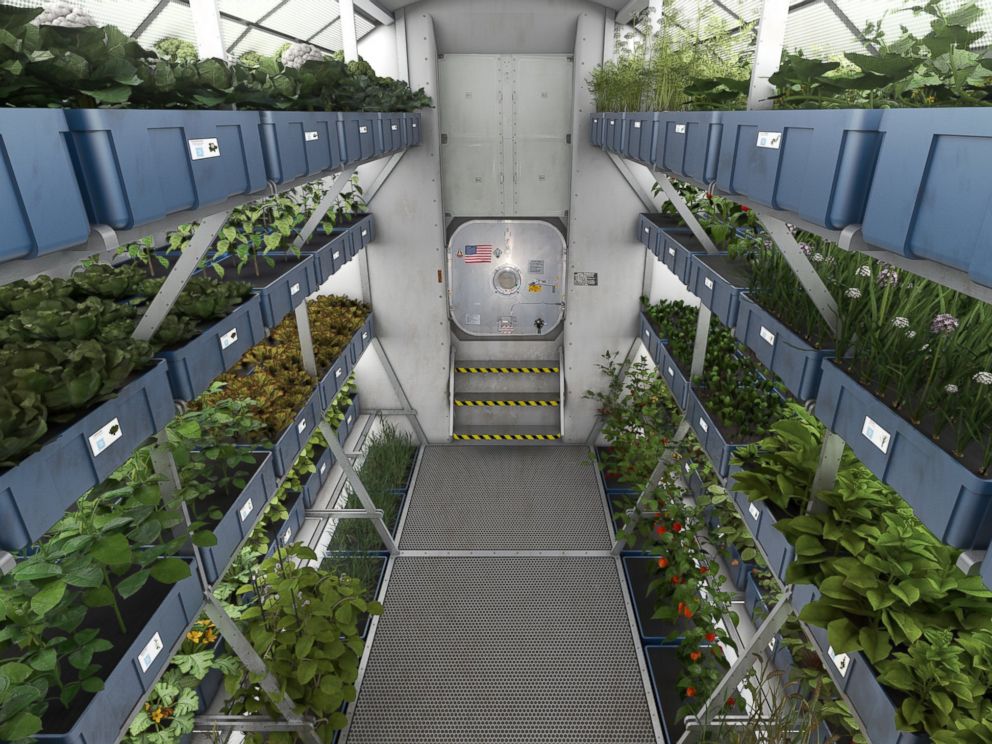 Space Garden
Lettuce feast!
After clinking their lettuce leaves together for a quick "cheers," the U.S. astronauts at the International Space Station in August dined on "Outredgeous" red romaine lettuce grown in space. It was the first time astronauts had sampled the produce from their space garden.
The harvest came from NASA's Veg-01 experiment, which is studying how plants grow in orbit -- potentially giving astronauts on future long-haul missions the ability to grow their own meals and enjoy fresh produce in space.