As a child, Anthony Toth visited nearly every aviation museum in North America. But the models of airplanes and displays of memorabilia left him unimpressed.
"I really wanted something that would appeal to all my senses," said the 42-year-old executive of United Airlines. "I wanted to be able to sit in the cabin, to be able to look at all the things that were in there. And even maybe experience what the onboard product might have been like."
What he really wanted was to recreate his experience flying internationally as a child from his boyhood home in Ohio to visit relatives in Rome and Budapest, Hungary. So, when no museum met his criteria, Toth decided to create one for himself. Twenty years in the making, the result is a recreation of a first-class cabin of a Boeing 747 from the now-defunct Pan American World Airways, his favorite airline as a child.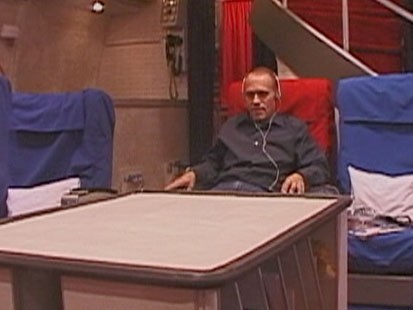 Stay Up to Date on the Latest Travel Trends From ABC News on Twitter
The cabin, made partially with parts salvaged from real Pan Am 747 cabins of the 1970s and 1980s, is ensconced in the garage of his three-level condo in Redondo Beach, Calif.
"Because the pieces are actually very expensive, I was only able to buy one or two things every year," Toth said. "So I would make one big investment in maybe overhead bins or side wall panels or seats."
Many of those parts came from so-called airplane graveyards, such as one in the Mojave Desert outside Los Angeles, a couple of hours' drive from Toth's home.
"I would sift through pieces, painstakingly, in the hot sun, in order to find the piece that I'm looking for," recalled Toth.
Hollywood productions routinely scrounge jet graveyards for parts which can command a fairly high price. For example, an airport departure screen with flight numbers and times cost Toth $800. The 14 first-class seats ran between $800 and $1,200 for each pair. Door handles from a 747 were $250 each. An overhead bin went for $350. And Toth paid well over $1,500 for the console table in the center of the cabin. In total, Toth estimates he has spent more than $50,000 on the project.
Two years ago, after an extensive house hunt in which an oversized garage was the number one criteria, Toth moved in and got started on his dream cabin.
A construction company spent about two months wiring the garage and assembling the aircraft pieces into a finished airplane cabin.
Each seat has an individual air unit and lighting. When an original Pan Am headset is plugged into the seat's audio jack, vintage music and commercials from the 1970s and 1980s are piped through.
Toth hired a custom carpet sculptor to create the nautical decor on the walls that was the signature of every Pan Am airplane. The design was copied from a photo that Toth took inside a plane during one of his trips as a child. Because airline fabric does not last long, a custom textile designer respun the Pan Am fabric in the 747 design to reupholster the red and blue seats.
Though many parts of the plane are not original to Pan Am or even to a 747 aircraft, the cabin is host to Toth's vast supply of Pan Am accessories. He has all of the in-flight magazines from the 1980s in addition to original Pan Am headsets, napkins, stir sticks, dishware, glasses, pillows and blankets.
"I probably have enough of those things to last me the rest of my life if I used one every single day," Toth said.
As a director of global sales for United Airlines, Toth got his hands on Pan Am accessories when his employer acquired Pan Am's Pacific routes and many of its aircraft in the late 1980s.
"I happened to know someone in the warehouse who knew that I loved aviation memorabilia," Toth said. "So every night for several weeks, I drove my little Honda Civic to a warehouse and filled every inch of my trunk and front seat and back seats. It would have gone in the trash. I saved a piece of aviation history and memorabilia that has become a useful part of a replication."
The cabin does have its practical uses. Toth watches television or movies on a small flat-panel screen on the wall, the one flaw in the design and a concession to modern life. He also holds staff meetings in the cabin and serves beverages and peanuts in reproduced Pan Am packages.
Toth's Pan Am cabin is still a work in progress. This holiday, he plans to redo the circular staircase typical of Boeing 747 aircraft. And he's still looking for certain accessories, such as the blue pneumatic headsets that Pan Am used before the 1970s. In addition, he would like to complete the outside of the cabin with the blue stripe and globe design typical of all Pan Am airplanes. And perhaps one day, he will reconstruct the rest of the plane.
"I would love to be able to put this in a museum somewhere, along with other cabins that I've wanted to build for a long time," Toth said. "I think Pan Am 747 is but one of many aircraft that we should be restoring to their original cabin design and decor and allowing people to see what air travel was 30 to 40 years ago."
And that really is why Toth has spent so much time and money on this project: nostalgia for the journeys of his childhood.
"Ultimately, Pan Am was a pioneer for so many things that we take for granted today," Toth said. "People today travel from point A to point B and it's really more about affordable transportation. Back then, travel was really more about the journey. I guess deep down inside that's what I'm trying to recreate, is that whole aura of how great travel was back then."