While there's a burgeoning branch of the frequent flier family that grumpily mutters "Good riddance" when their miles expire, they're still a small if vocal minority. For most, the loss of frequent flier miles is emotionally equivalent to losing a wad of cash. Or to having their pockets picked.
Paradoxically, while it's easier than ever to lose one's miles to more stringent expiration rules, it's also easier than ever to keep them alive.
The Evolving Life of Miles
There was a time when the world of expiring miles divided neatly between the legacy airlines and the low-cost carriers. Expensive miles, you might say, lived longer than cheap miles.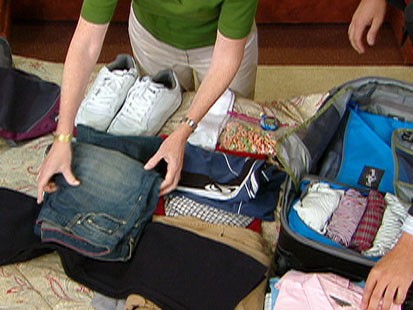 The standard policy among the full-service carrier programs was that miles expired after three years, unless there was account activity — either earning or burning — in which case the miles were extended for another three years. In stark contrast, the discount carriers, led by
Southwest
, took a harsher line: Miles expired after just 12 months and could not be extended. In other words, use 'em or lose 'em.
For More Information on This Topic and Other Travel News Visit Our Partner, SmarterTravel
But since the summer of 2007, when the mainline carriers tightened up their rules, the two factions have moved toward common ground in the middle. The legacies now require activity every 18 to 24 months. And at least two of the low-cost carriers, Southwest and JetBlue, have distanced themselves somewhat from their original consumer-unfriendly policies.
Today, a Policy Smorgasbord
For simplicity's sake, it's often said that the new industry standard is that miles expire after 18 to 24 months if the member has no account activity during that time. In the main, that's accurate. But the details and exceptions belie any attempt at generalizing.
For example, AeroMexico's 24-month policy also might appear of a piece with other airlines'. But where most airlines will prolong the life of miles if there is any activity — miles earned or redeemed, for anything — Club Premier miles will only be extended if the member completes a paid AeroMexico flight.
Southwest credits in its Rapid Rewards program expire after 24 months, but unlike other airlines, Southwest's credits cannot be extended by new account activity. Expiration is terminal.
AirTran has different expiration schedules for its base members (12 months) and members who have earned elite status or hold an A+ Visa credit card (24 months).
Midwest finds itself alone among the larger U.S. carriers with a three-year expiry rule. But that policy is due for an update — the company recently announced that, effective next year, its miles will disappear after two years.
So, surface similarities notwithstanding, expiration rules often differ in important respects (see below for a summary of 18 airlines' expiration policies). And they're in constant flux. Which brings us to the first rule of miles…
Know Thy Program
Do you know the expiration rule governing the program you participate in? And, as important, do you know when the miles in your account will expire?
With the answers to those two questions in hand, members of programs with extendable miles are solidly positioned to keep their miles alive indefinitely. Because in the great majority of cases, all it takes is a single transaction that either increases or decreases the member's account balance to reset the expiration clock.
Today, with the wealth of options available for both earning and redeeming miles, it's easier than ever to move the mileage needle. Buy a T-shirt online at Gap.com, or one of the hundreds of other online retailers that participate in the airlines' mileage malls. Redeem as few as 400 miles for a magazine subscription. Or buy 1,000 miles (the typical minimum purchase) for around 3 cents apiece.
Keeping Miles Alive
A few other mileage do's and don'ts:
Perhaps the most reliable way to keep miles alive is by using the credit card affiliated with the program. Link the card to a recurring auto-payment and the life of your miles will be extended month by month, indefinitely.
More generally, it's much easier to stay abreast of impending expiration dates if you focus your loyalty program participation on a single scheme that best complements your travel and consumption behavior. (That approach also gives you the best chance of reaching award thresholds, and earning elite status.)
If frequent flier awards are a priority, don't participate in a program that irrevocably terminates miles sooner than you can reasonably expect to reach an award threshold. In Southwest's program, for instance, if you don't earn 16 credits within 24 months, the first-earned credits will begin disappearing and you'll never have enough credits to earn an award ticket. For an infrequent flier, that makes the Rapid Rewards program a Sisyphean scheme.
Hello, Your Miles Will Expire on ...
It may come as a surprise to many whose miles have suddenly disappeared, but most airlines do attempt to alert program members when their miles are in danger of expiring — in spite of their clear vested interest in terminating as many miles as possible.
When miles expire, the airlines benefit in two ways. First, from an accounting standpoint, it reduces their outstanding liability. And second, if the member pays to reactivate his miles (see below), the airline benefits from the added revenue.
On the other hand, with their sophisticated computer systems and robust databases, and the negligible cost of e-mail communications, airlines would clearly be on the wrong side of fairness and decency if they failed to at least issue an e-mail alert when a member's miles were within a month of expiring.
And so they do. Of the 14 North American airlines that responded to my request to describe their expiration alert procedures, all but one — Southwest — reported that they routinely advise members of upcoming expiration dates, typically by e-mail 90 days in advance.
It's not enough for the airlines to do their part, however; members of their programs must do theirs as well.
Where mileage longevity is concerned, that means two things: keeping a valid e-mail address in their account profiles; and taking the time to read program-related e-mail notices.
Pay to Play
Your miles expired? In a number of programs, they can be resuscitated. For a price, naturally.
As with the expiry rules, the reactivation fees are all over the board.
United charges 1.25 cents per reactivated mile, plus a $25 processing fee. That's $337.50 for 25,000 miles — enough for a round-trip domestic coach ticket. Since that's about what the average paid domestic ticket costs, it's hard to financially justify paying that much for an award ticket hobbled with capacity controls. And it's an emotional stretch as well, since the fees are in addition to whatever costs were incurred to earn the miles in the first place.
At the low end of the price spectrum, Alaska Airlines charges a flat fee of $75 to restore lost miles, if they expired within the past year.
Delta charges $25 to restore up to 10,000 miles and $250 for 100,001 or more miles.
And so on (see below for reactivation fees for most North American carriers).
The Great Mandala of Miles
If you do lose your miles, there may be some consolation in viewing mileage expiration as a natural and necessary part of loyalty programs' grand design.
Keeping a lid on the number of outstanding miles keeps the demand side of the frequent flier ecosystem in check. If you think award seats are hard to come by now, just imagine how much harder it would be if more frequent fliers had more miles to cash in.
As infuriating as it is to lose your miles, then, at least your loss is someone else's gain.
The Rules
Following are the current mileage-expiration rules for 18 North American carriers, including fees for mileage reactivation, where available:
Note: While Air Canada remains the featured airline in Aeroplan, it no longer hosts the program, having spun it off as a free-standing company in 2008.
Tim Winship is editor at large for SmarterTravel , as well as the editor and publisher of FrequentFlier.com, and a frequently quoted expert on frequent flier programs. SmarterTravel provides expert, unbiased information on timely travel deals, the best value destinations, and money-saving travel tips.