Located on Spain's Mediterranean shore, Barcelona combines the history and culture of Catalonia with the modernity of a capital city. Gothic and Gaudi architecture line the streets, sunbathers bask on beaches only a short walk away from the city, and tapas and drinks are aplenty. If you choose to visit and need some ideas for places to eat or drink, the following is a list of ABC's top 10 suggestions.
Carrer Tallers 1, Raval
Full of smoke, often too crowded and a little bit dingy Boadas bar just off La Rambler might not look too inviting at first glance. However, it is the oldest cocktail bar in Barcelona established in 1933 by Miguel Boadas who worked at the Hemmingway's famous Floridita Bar in Cuba. You just have to push your way through regulars and after the first sip you'll realize that you are in a classic cocktail bar where barmen know how to mix their spirits (not shaking, but pouring from one glass to another) and entertain their patrons. There's no cocktail menu, the bartenders can fix an old classic or any other drink of your choice. Try a cocktail of the day if you want to be adventurous.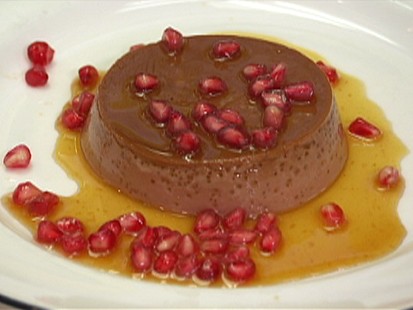 Carrer Aribau 162, Eixample
Another Barcelona drinking institution. Much classier than Boadas, so you'll feel better if dress up a little bit. The waiters here wear white jackets and talk in low voices. The visitors smoke cigars, snack on nuts and (I think) talk politics. Try Dry Martini cocktail (the number of dry martinis sold is being counted since the opening) or a small bucket of Gin & Tonic served in a huge glass with lots of ice. The bar also has a private dining room, a restaurant through the kitchen at the back and its own regular transvestite selling roses.
Marina 19-21, Vila Olimpica
Hotel Arts is famous for its modern architecture, exclusive service and Frank Gehry's (the same guy who did the Walt Disney Concert Hall in LA) sculpture Pez de Oro or Gold Fish. The Bar serves a selection of malt whiskies, great cocktails and cigars. But weather permitting the terrace bar is the best – try a refreshing Negroni cocktail (gin, vermouth & Campari) and admire the Gold Fish (which is more or less right above you) as it changes the color as the sun moves across the sky.
Cervecería El Vaso de Oro
Carrer Balboa 6, Barceloneta
This is a great place for beer and snacks with Barceloneta locals. It seems everyone knows each other in this narrow tapas place - patrons bring their dogs and chat with barmen (who I imagine are working here all their lives). Barceloneta is a traditional district of sailors and fishermen and the Cerveceria has a similar theme – the lamps are in the shape of ships and the barmen wear white admiral jackets. Try simple tapas – green peppers (pimientos), Spanish sausage (chorizo) or some tuna with tomatoes and onions. The sandwiches are also delicious or you can just nibble on some almonds served with smoked ham while you enjoy a cold glass of beer brewed in-house. If you fancy some seafood just wander around the neighborhood and pop in a local seafood restaurant.
There are four Taller de Tapas (or tapas workshops) in Barcelona and I've eaten in two of them. They serve tapas as well as specialties of the day and have a separate breakfast menu (I tried a fantastic sizzling pan of eggs, tomatoes and asparagus). For dinner we had lovely duck salad (a nice and a bit healthier break from fried tapas) and enjoyed a pitcher of Sangria (red wine, lemonade and fruit).
Passeig Maritim de la Barceloneta 30, Villa Olimpica
Fine dining experience at pretty reasonable prices. This lovely restaurant on the seafront in Villa Olimpica has lovely atmosphere, a simple but trendy interior and serves great quality Mediterranean food. Seafood dishes is a must (though you can also order ham and foie gras on bread if had enough of fish). Order a glass or a bottle of Cava (Spanish sparkling wine) and the sun (or moon) will start shining brighter. Book in advance if you want to sit outside on the terrace in summer.
Carres Diputació 269, Eixample
This new bar offers tapas with a modern twist. You can enjoy food sitting at the table or on stools at the bar (the bar option is always a lot of fun as you can watch the busy life of waiters and barmen running around and not colliding in the tiny space). Tapas24 hot ham and cheese sandwich, octopus and beef stew are very tasty as well as the classic tapas such as patatas bravas (fried potatoes) or ham croquettes. My colleague Marko recommends McFoe (a sandwich with Spanish foie gras) and Bikini24 (thin toast with black truffle, mozzarella and ham). A mind boggling mix of perfectly suited flavors and textures, he says.
Carrer de l'Argenteria, 62, Born
Perfect place to stop for snack after a lazy day at the beach. The Basque tapas called pintxos are served on small pieces of baguette with various toppings, such as ham, hearing, crab meat or tortilla (Spanish omelet). At Sagardi pintxos are placed at the bar with a toothpick in the middle. You can help yourself to the most appetizing and eat as many as you want, but beware that the waiter with calculate the toothpicks on your plate and bill you accordingly. And don't try cheating – one sandwich is about $2 and the toothpicks are not worth stealing.
Carpe Diem; Opium, Elephant, Mirablau and other clubs
Barcelona has lots of wonderful nightclubs, but Carpe Diem Lounge Club & Restaurant ( Passeig Maritim 32, next to Aqua restaurant and very close to the Arts hotel) is right on the beach and is one of my favorites. Its white Bedouin tents and beds allures visitors to rest comfortably or to dance to pretty cool house music. You can also eat dinner in the club earlier in the evening and chill out on the terrace overlooking the sea. The CDLC closes at 3 a.m., so head next door to the Opium club if still standing and wish to dance till dawn.
Placa Reial
This small square in Gothic area is one of the prettiest in Barcelona and is a good place to meet up with friends and escape crowds of La Rambla. You can relax just sitting around the fountain in the middle of the square and admire the lovely palm trees, street musicians or just people watch (this summer we actually saw a naked man riding a bicycle) and have a bite to eat in one of the square's restaurants (though most of them are pretty average).