Those looking to travel in the new year can save a bundle by booking to a handful of locations both domestic and abroad, say experts.
On Thursday, Travelzoo released its annual list of "2014 Wow Deal Destinations," with the Jersey Shore, Palm Springs, Europe's rivers, India and Ecuador named as the best places to stretch a buck.
"Several weeks ago editors got together to discuss locations and after much back and forth we whittled the choices down to these five," said Travelzoo senior editor Gabe Saglie. "I like how we have at least one bucket-list destination--India--a couple of domestic ones, and South America and Europe covered."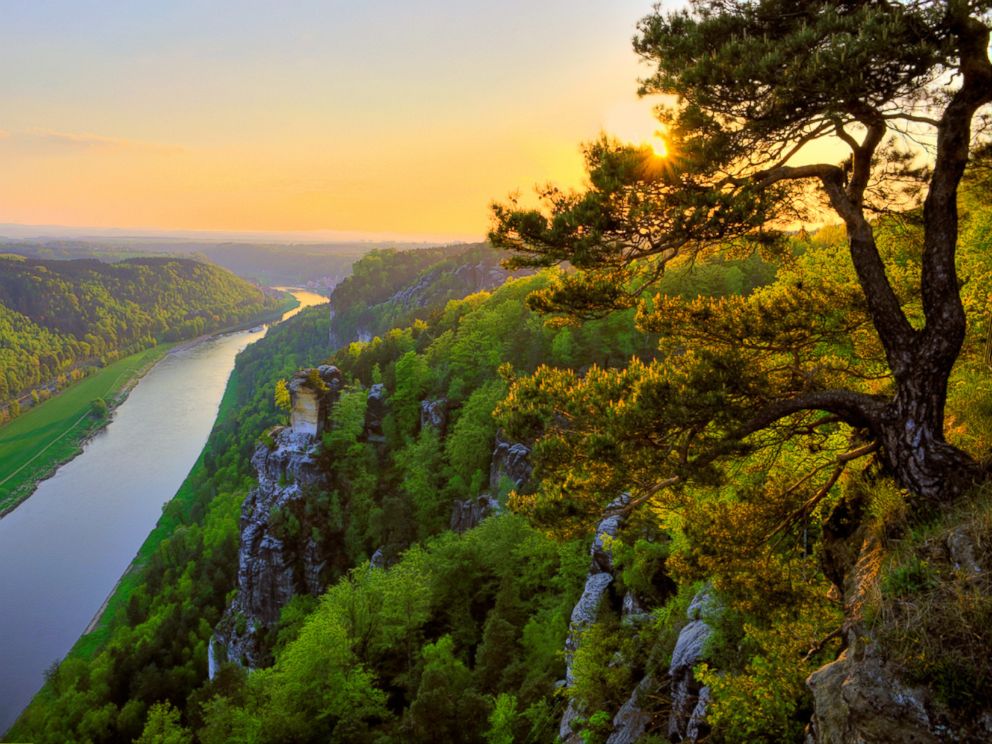 Evaluating current travel and tourism trends, national events and consumer buzz, the team of
Travelzoo Deal Experts
expect these five destinations "to deliver savings of as much as 50 percent to savvy travelers next year."
Jersey Shore
After rebuilding from the 2012's storm, Governor Chris Christie stated that the region was ready for visitors this past summer, but tourism business was slow to return, said Saglie. As businesses continue to recover, Travelzoo predicts more deals will appear to win back travelers in coming months.
"I think the Jersey Shore is the comeback kid, and there is an emotional connection to that area right now," said Saglie. "The shore will remain on the radar of travelers in the new year and it should result in promotions that extend even beyond summer and fall."
India
The rupee has plummeted in value by more than 20 percent within the past year against the dollar, causing Travelzoo Deal Experts to name it "one of the cheapest countries in the world for Americans to explore and enjoy."
"India is a far-flung, bucket-list destination," said Saglie. "The airfare will be the big ticket item. But once you get on the ground, there is a huge amount of value," noting that major hotel chains, such as Accor, Carlson Rezidor, Hilton, Hyatt and the InterContinental Hotels Group, prepare to open more than 50 properties combined, which should lead to reduced room rates.
Europe's rivers
Twenty vessels are scheduled to debut in 2014, including ships from Viking River Cruises, Avalon Waterways, Uniworld Boutique River Cruises, Tauck River Cruises and AmaWaterways. The expansions are what's giving the Travelzoo team cause to cheer, as more cabins to fill will likely lead to more deals.
"It's never cheap to do a river cruise, but I think the value points will come down," said Saglie. "And these cruises include things like alcohol and excursions that ocean cruises often do not."
Ecuador
Travelzoo predicts that Ecuador will work hard to reclaim some of the South American mindshare as travelers focus on neighboring Brazil and World Cup 2014. Already, recent airfare sales to Quito and Guayaquil have hovered around $399 roundtrip, said editors, which is less than the cost of some U.S. domestic flights.
"We've seen some flight promotions in New York, Chicago and D.C.," said Saglie. "And the country just came off of investing a quarter million dollars on the rail system, making it easier to see a lot more areas in one trip."
Palm Springs
"Palm Springs is a destination in the midst of a rennaissance," said Saglie. "There is a classic, cool vibe, but a lot of properties there are trying to infuse some hipper, younger energy as well with many reopening after renovations."
That, combined with the expansion of Coachella and a variety of different airlines flying to Palm Springs International Airport, means that prices will become more competitive, said Travelzoo experts.