— -- A 107-year-old woman's struggle to obtain a government-issued photo ID is shedding light on concerns about restrictive voter ID requirements for elderly people.
Virginia McLaurin, of Washington, D.C., had been wanting to visit places like New York and Los Angeles for media interviews after meeting with the Obamas at the White House in February, but she struggled to obtain the government-issued photo ID she needed to board an airplane, the Washington Post originally reported this weekend.
In order for McLaurin to get a D.C. Department of Motor Vehicles non-drivers' photo ID, she needed a birth certificate from South Carolina (where she was born), but to get the birth certificate, she needed a photo ID.
And though McLaurin was happy D.C. didn't require a photo ID to vote, she was concerned for other other elderly people who may not get vote in areas with more stringent voter ID restrictions.
Thirty-four states have laws requiring voters to show some form of identification at the polls, and of those 34, 17 ask for a photo ID, according to the National Conference of State Legislatures.
And while proponents believe stricter voter ID laws help prevent fraud, opponents argue they prevent minority voters -- such as the elderly -- from exercising their voting rights.
After hearing about McLaurin's troubles, D.C. Mayor Muriel Bowser announced a new regulation today that allows the D.C. DMV "to help District senior citizens aged 70 and older who need a Real ID, but who may lack the necessary identification to get that ID."
The new regulation essentially expands "the list of acceptable documents for residents age 70 and older to allow these seniors to secure" the photo ID "necessary for travel and completing other personal business requiring identification," according to a news release from the mayor's office today.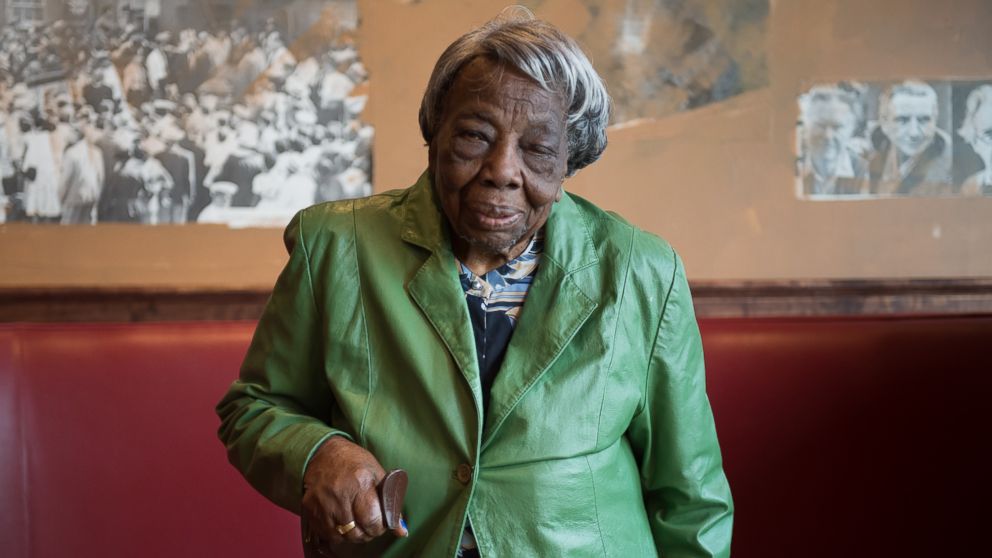 McLaurin was thankful to everyone who helped her get her photo ID renewed, she said in the news release.
"I am especially happy to know that now all seniors in D.C., will be able to get an ID more easily," McLaurin said.
"Our seniors deserve easy access to a government photo ID so they can take advantage of the many benefits, activities and services that other residents enjoy," the mayor added in the news release. "These common sense regulations will ensure that District seniors can get an ID if they lack the kind of documentation that may not have been around when they were born."