14-Year-Old Entrepreneur Raises $100K to Create First-Aid Vending Machine
He rejected an offer of $30 million to buy his idea.
— -- What started as an eighth-grade project could soon turn into a multi-million-dollar company thanks to a 14-year-old entrepreneur from Alabama and his diligent work ethic.
A decade of playing baseball as a first baseman and pitcher inspired Opelika High School freshman Taylor Rosenthal to create a first-aid vending machine.
"No one could find a Band-Aid when someone got hurt," Rosenthal said.
When the Young Entrepreneurs Academy -- a program designed as a class for students interested in learning how to start their own small businesses -- asked his class to brainstorm ideas for a company, Rosenthal's mother and father, who both work in the medical industry as an x-ray technician and sports medicine trainer, respectively, helped him develop his idea for the machine, which they called RecMed.
Rosenthal's RecMed pitch went on to win first place in his class, which earned him assistance from startup incubator Roundhouse to develop the pitch for a regional competition in Boca Raton, Florida, where he won third place last year, Rosenthal said.
"Have you ever been to an amusement park, and your child falls to the ground and scrapes their knee?" Rosenthal asked in his original pitch. "Then, you had to walk all the way to the front of the park to get a Band-Aid?"
From there, the red, black and white machines, which Rosenthal modeled off his high school's colors, took off. Rosenthal has earned a total of $100,000 in investments and even turned down a $30 million offer for his idea, he said, but was unable to discuss who offered him the deal due to a nondisclosure agreement.
The vending machine allows consumers to purchase first-aid packages to treat ailments such as cuts, sun burns, bee stings and blisters that run from $5.99 to $15.95 or buy individual supplies like bandages, gauze pads and rubber gloves from $6 to $20.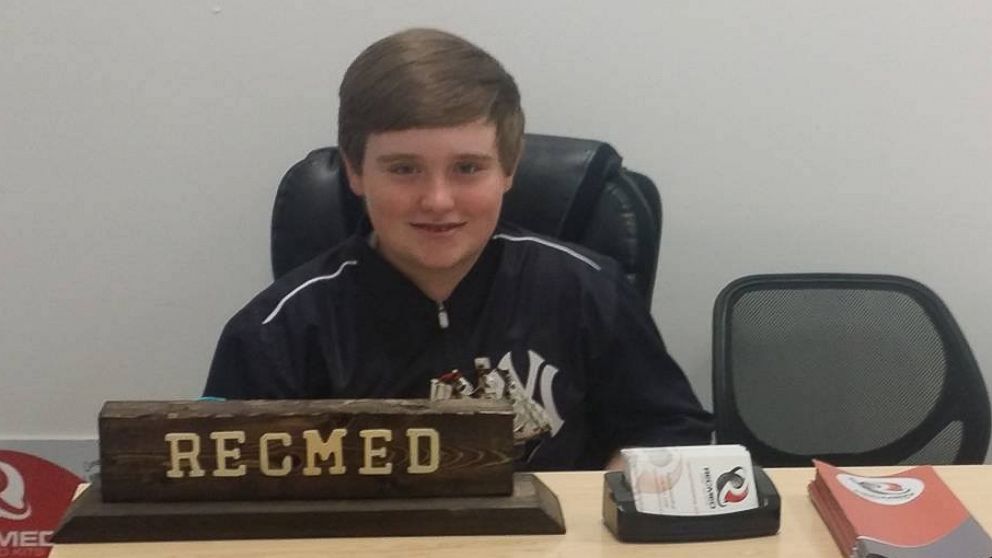 In January, Rosenthal went on to win second place in the Techstars competition at the Consumer Electronics Show in Las Vegas. He will be featured tomorrow at TechCrunch Disrupt, a startup conference in New York, where he is the youngest person to ever be accepted to the event, he said.
Rosenthal's mentor at Roundhouse, Kyle Sandler, said he is the youngest entrepreneur at the company, where the average member is in his or her 30s. Rosenthal spends all his free time at Roundhouse, where he even has an office, he said.
"We had to throw him out of Roundhouse on Christmas Eve because he wanted to keep working," Sandler said, describing Rosenthal as "analytical, professional, determined" and an "exceptional young man." Rosenthal is even a local celebrity, with the mayor of Opelika declaring Dec. 16 as "Taylor Rosenthal Day."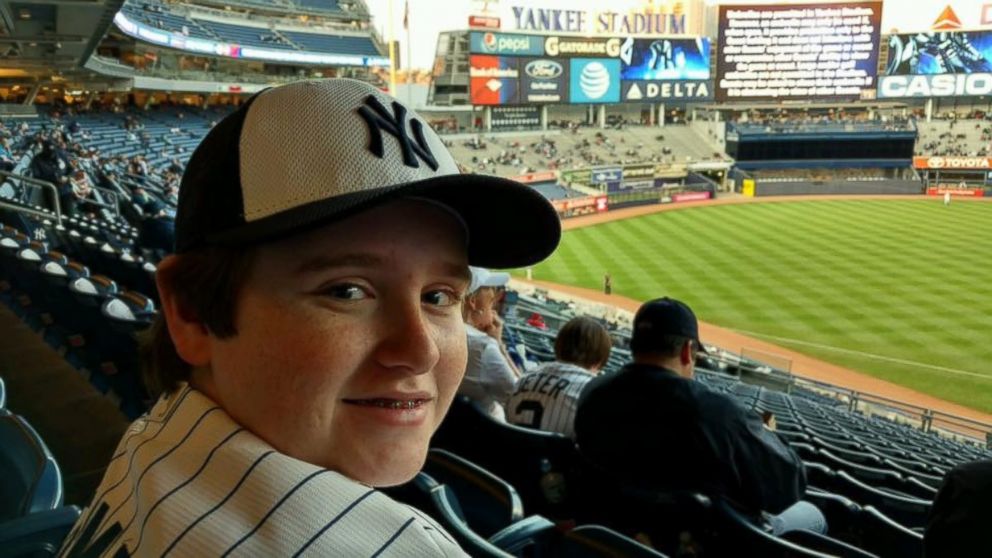 The straight-A student says he sees a need for RecMed in any "high-traffic areas where children can get hurt," such as amusement parks and sports stadiums. So far, Six Flags has ordered 100 machines, which cost $5,500 each, and several more "major" companies are interested, he said.
The first working prototype for RecMed has been created, and Rosenthal said he plans to begin deploying the vending machines in the fall. When asked what his favorite subject in school is, he replied, "That's a hard one," but ultimately decided on math.
Rosenthal plans on attending the University of Notre Dame and focusing on either medicine or business. But, he admitted to leaning toward business, following in the footsteps of his father, Terry, who has an MBA and runs a medical office in Opelika.
"It's been amazing to watch him through this whole process," Terry Rosenthal said. "A lot of people think maybe it was someone else's idea. He came up with the idea, and he's done the work. He's been involved every step of the way."
Rosenthal said although it's "difficult" to balance school, baseball and running a business, all of the hard work is "worth it" in the end.