Norfolk Southern Railway, the operator of the train that derailed in East Palestine, said in a statement Monday that 15,000 pounds of contaminated soil, equal to seven-and-a-half tons, and 1.5 million gallons of contaminated water have been excavated.
It comes more than two weeks after the accident, which raised significant concerns after it was discovered that several cars were carrying dangerous materials on board.
Some of those materials, including vinyl chloride, ethyl acrylate and isobutylene, are considered to be very toxic -- possibly carcinogenic -- and could be unsafe for both residents and the environment.
The Environmental Protection Agency said Tuesday it intends to compel Norfolk Southern to pay for all cleaning if it fails to complete any actions the agency deems necessary.
Norfolk Southern will be required to continue cleaning up the contaminated soil and water and transport it safely; reimburse EPA for cleaning services; and attend public meetings at EPA's request and share information. If Norfolk Southern does not comply, it will be ordered to pay triple the cost.
"Let me also be crystal clear. Norfolk Southern will pay for cleaning up the mess that they created and the trauma that they inflicted on this community and impacted Beaver County residents," EPA Administrator Michael Regan said during a press conference Tuesday afternoon. "Today I'm announcing that EPA is ordering Norfolk Southern to conduct all necessary actions associated with the cleanup from the East Palestine train derailment."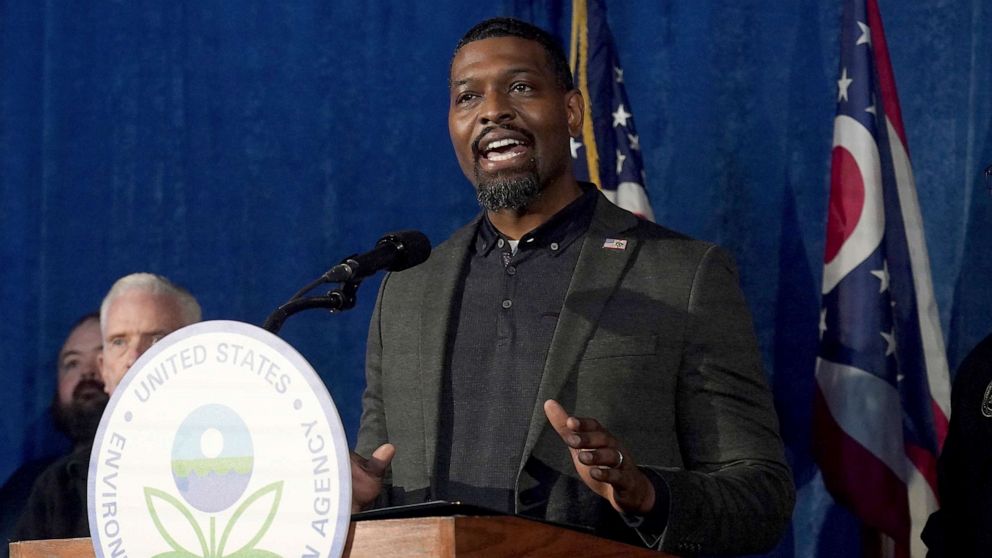 He added, "Folks, I know this order cannot undo the nightmare that families in this town have been living with, but it will begin to deliver much needed justice for the pain that Norfolk Southern has caused."
During the same press conference, Gov. Mike DeWine of Ohio and Gov. Josh Shapiro of Pennsylvania revealed their attorneys general are considering legal action against Norfolk Southern, a potential addition to the steep financial penalties federal officials say they are levying against the railroad company.
The company, however, did not say which chemicals were found in either the soil or the water that was removed.
Norfolk Southern said the material "will be transported to landfills and disposal facilities that are designed to accept it safely in accordance with state and federal regulations."
Meanwhile, a series of pumps are rerouting Sulpher Run, a 3.5-mile stream, around the derailment site. The affected portions of the stream have been dammed to protect the downstream water, according to the company.
"Environmental teams" are treating the impacted portions with booms, aeration and carbon filtration units and working with experts on soil and groundwater collection, Norfolk Southern said.
The excavation teams are reportedly working with stream experts to cultivate a plan in case stream banks or sediment remain contaminated.
Additionally, Norfolk Southern said the "majority" of the hazardous rail cars have been decontaminated and those cars are being held onsite so that the National Transportation Safety Board can proceed with its investigation, after which the cars will be scrapped and moved for disposal.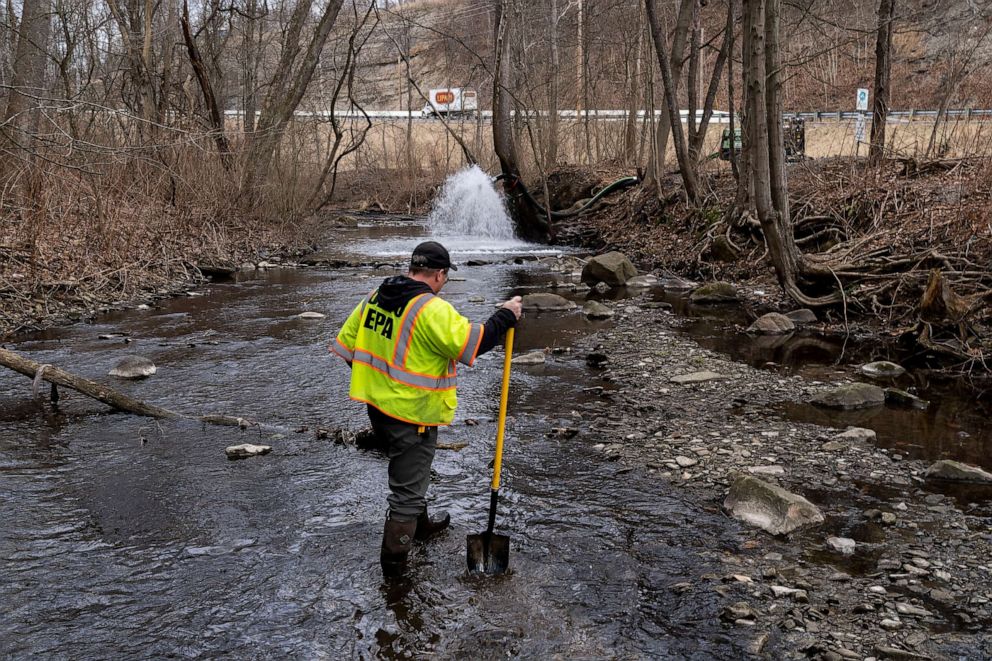 In a statement, Norfolk Southern said its financial assistance to the East Palestine community has "surpassed serving more than 2,200 families."
"Since establishing the FAC Feb. 4, the company has made more than $3.4 million in direct payments to citizens impacted by the incident," the company said.
Norfolk Southern also announced it is designating one of its local railroaders who lives in East Palestine a "dedicated community liaison" for the ongoing recovery efforts.
This "liaison" gig is a one-year assignment, the company said -- with a $1 million budget.
"I want residents of East Palestine to know that Norfolk Southern will be in their community to help for as long as needed," Norfolk Southern CEO Alan Shaw said in a statement Monday night. "Our new community liaison is a Norfolk Southern employee and resident of East Palestine. He will be an advocate for the community with a direct line to me and our senior leadership team."
The company also repeatedly touted its financial commitment so far to East Palestine, which stands at more than $5.6 million.
Aside from the $1 million for the community liaison, there is $3.4 million in direct financial assistance to families; $1 million for a community assistance fund and $220,000 reimbursement to fund new equipment for first responders.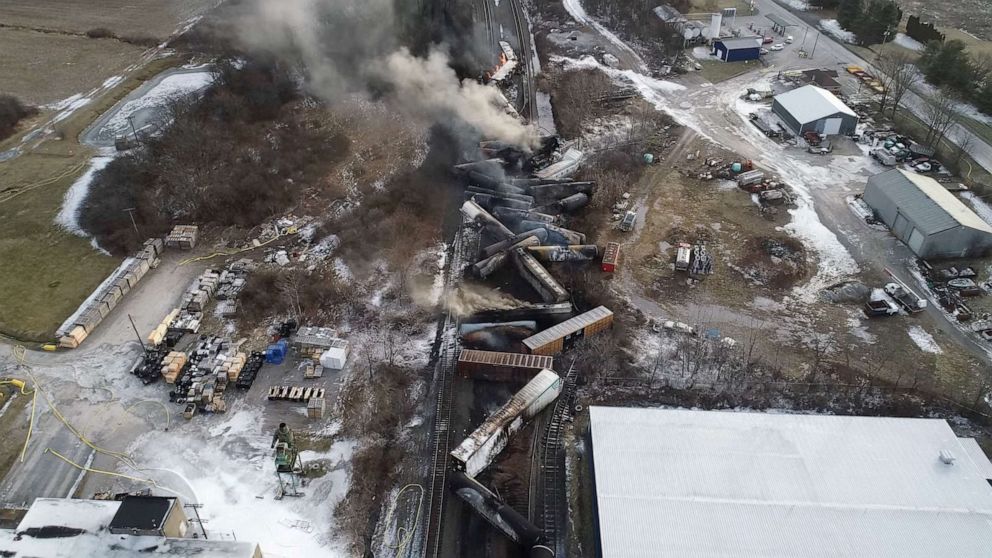 The news comes as a medical clinic in East Palestine opens on Tuesday to address health concerns and questions raised by residents.
At the clinic, residents will be able to receive a health assessment to see if they are suffering from exposure symptoms. If needed, clinicians will make referrals for patients. The clinic will open at noon on Tuesday and remain open every day through Saturday.