Over 520,000 American families are grieving the loss of a loved one to COVID-19 -- but one of the first was the Kruegers.
Marion Krueger, an 85-year-old mother of five, died on Feb. 26, 2020, becoming one of the first COVID-19 victims in the U.S.
Krueger had been living on her own, but after a fall, she underwent hip surgery and spent three days in the hospital in early January. She went to the Life Care Center in Kirkland, Washington, for rehab, where she contracted what was then a mysterious illness that sent her into a rapid decline, her family said.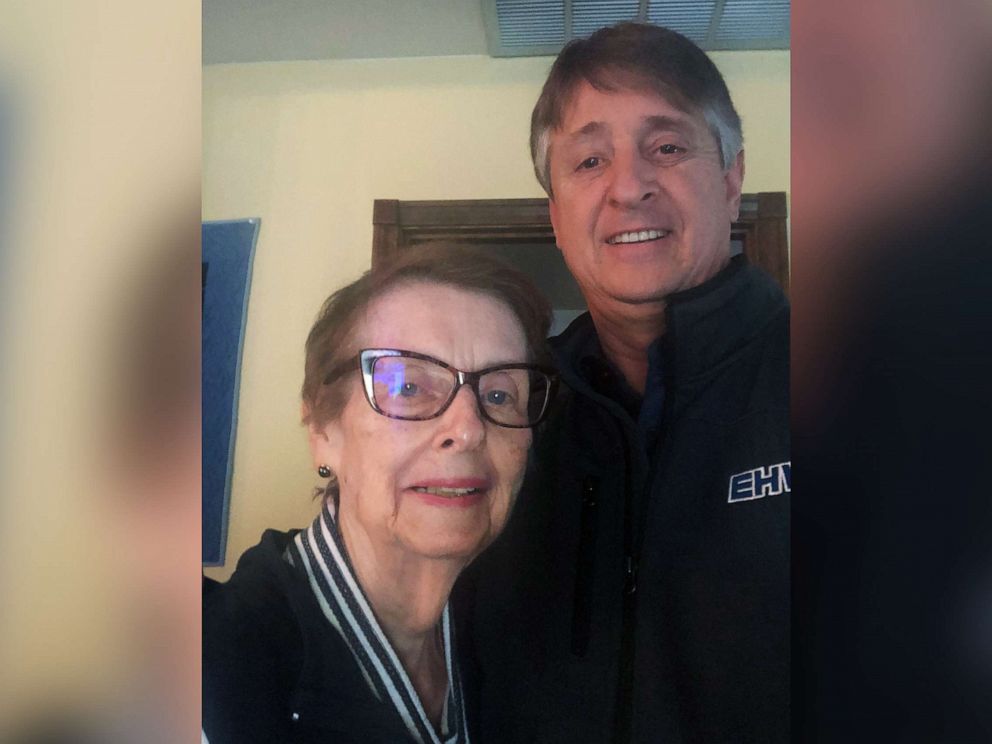 At the time Krueger, was believed to be the first woman to die from the coronavirus in the U.S (deaths from earlier that month were announced in April), and in the weeks that followed, the nursing home's cases erupted and it emerged as ground zero of the pandemic.
The Krueger siblings, who at this time last year were on the forefront of what was then uncharted territory, are still wading through their grief and anger, trying to grapple with how their independent, healthy mother was so swiftly taken down by COVID-19.
'Getting out of there and going home'
Marion Krueger was a "vibrant" mother, grandmother and great-grandmother who was outgoing and outspoken, one of her four sons, Tom Krueger, told ABC News.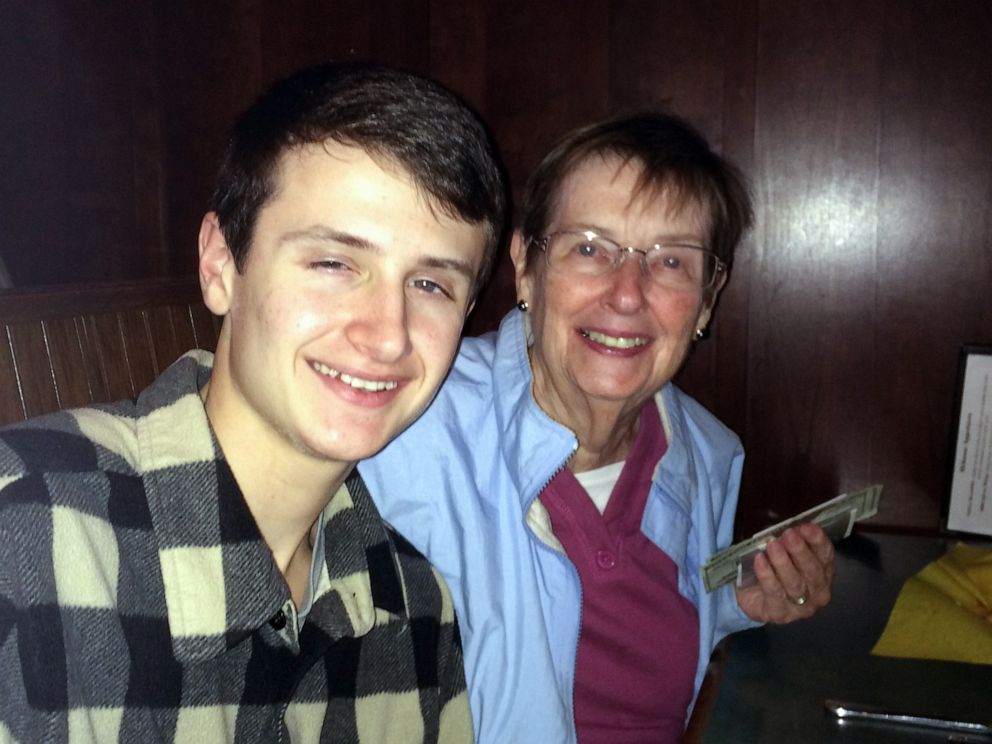 Marion Krueger's husband of 61 years, Ron, died from Parkinson's disease in 2017, but still she "entertained and she loved her friends," Tom Krueger said.
"She was heavily involved in the Catholic church" and "was a true believer in the Democratic party," he said.
"She was a fabulous, fabulous cook. She belonged to several wine clubs," he added. "She was on the go 100% of the time."
Marion Krueger's hip surgery was successful, and at the beginning of her rehab stay in January 2020, "She was her normal, regular, happy self -- making facetious, self-deprecating comments," son Michael Krueger said. "She was communicative and expressive. She was just looking forward to rehab and getting out of there and going home."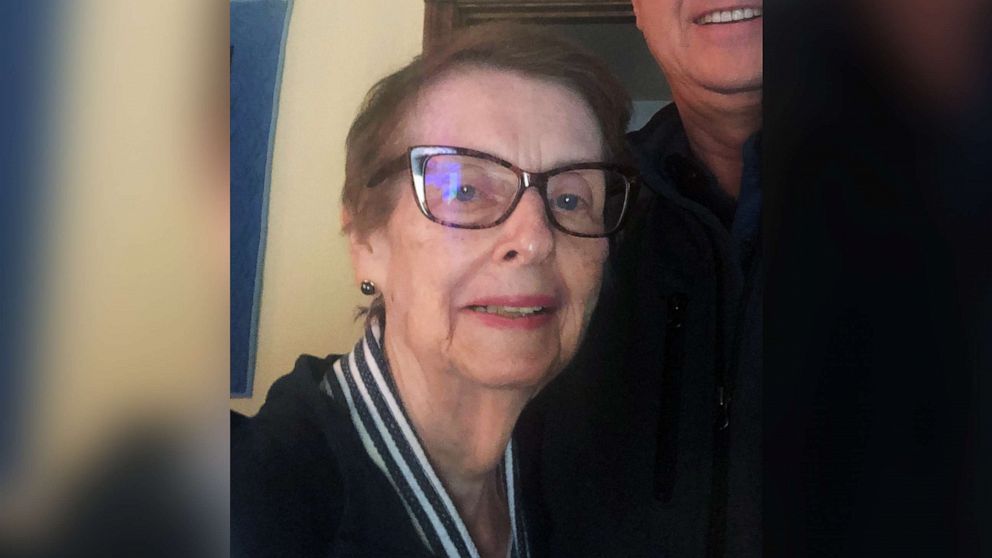 'She couldn't get air in'
Michael Krueger visited several times a week, and "by the end of the second week she became noticeably less expressive," he said.
"Her appetite had changed," he said. "She was normally a news hound -- she didn't have her news, her TV on."
"By the third week, she couldn't even get ahold of her button to call for help," he said.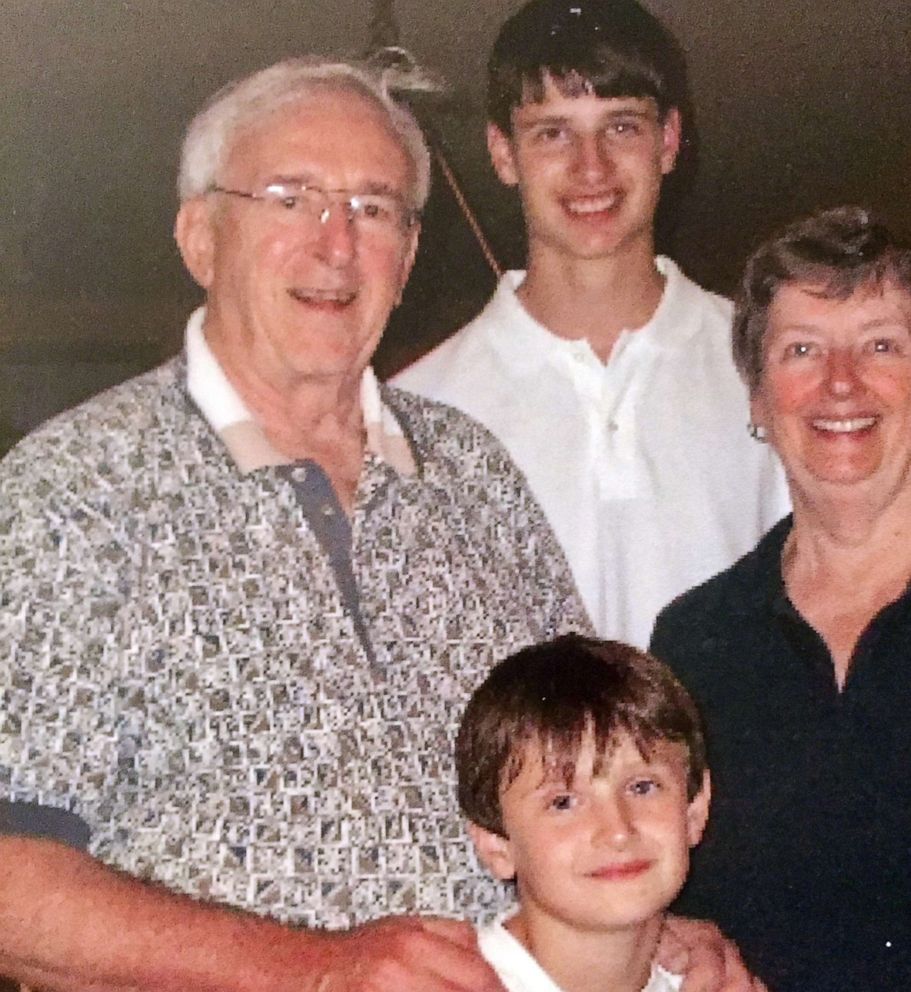 The siblings said they were actively seeking medical help, asking the Life Care Center to take action, but claimed the staff didn't give them much information, other than to say they suspected their mother had an infection.
The siblings, who visited often, said they believed their mother had an untreated urinary tract infection. On Jan. 23, Marion Krueger was diagnosed with a UTI at Life Care and began antibiotics, said Kerry Krueger, the only daughter.
The Kruegers also said the staff told them that their mother wasn't participating in her rehab and the staff decided to end her rehab program.
"I could clearly see that she couldn't participate," Michael Krueger said. "She was too weak. She couldn't get air in."
She was having a horrible experience inside this facility.
Kerry Krueger said she pleaded with the staff to let the antibiotics run their course before giving up on her mother's rehab.
"I kept saying to them, 'She is not a woman who is failing to thrive. Something else is going on,'" Kerry Krueger said. "'You gave up on my mom.'"
"She was having a horrible experience inside this facility. [They] wouldn't listen to us," Tom Krueger said.
Despite the antibiotics, the family says Marion Krueger's condition continued to decline.
Kerry Krueger recalled asking her mother: "Are you done, Mom? Do you want to go be with Dad?" She said the 85-year-old responded, "Absolutely no."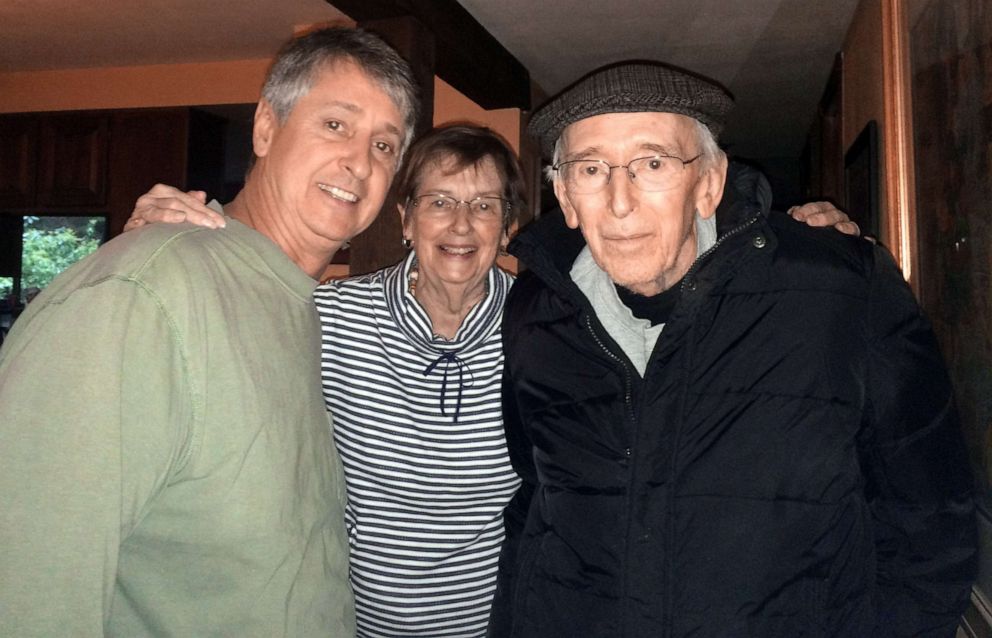 The siblings decided to move their mother to a different care home.
On the afternoon of Feb. 26 -- Ash Wednesday -- Marion Krueger was moved via ambulance to another facility. That night, at the new center, the devout Catholic went into cardiac arrest and died, the family said.
"My jaw just hit the floor. Of course you start bawling," Michael Krueger said. "I was numb for a couple days."
The 85-year-old had no prior heart problems, the siblings said, and they were at a loss as to what happened.
'I sunk to my knees'
Three days later, on Feb. 29, the Life Care Center in Kirkland reported its first COVID-19 case. Dozens of cases followed, and, as the U.S. inched closer to shutting down, the Life Care Center became the first outbreak in the nation.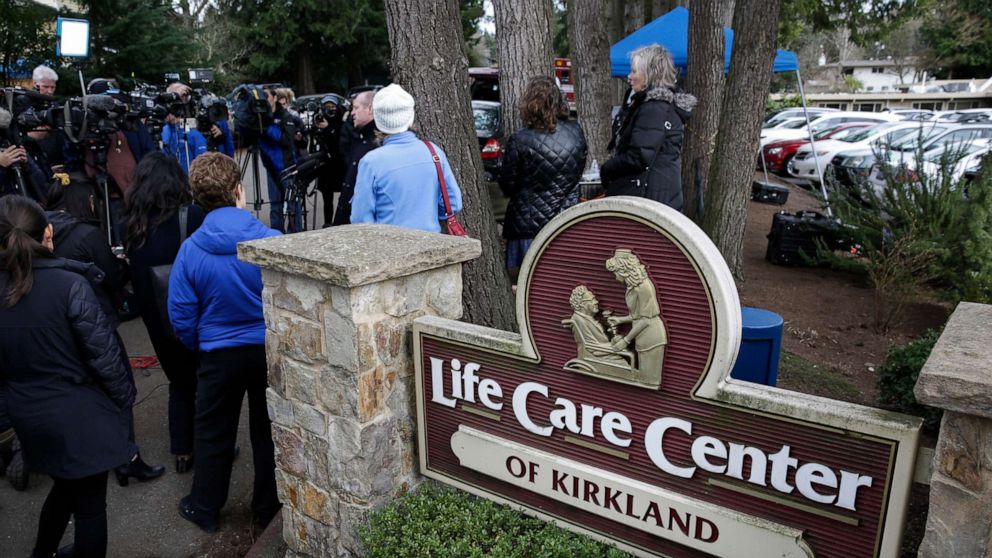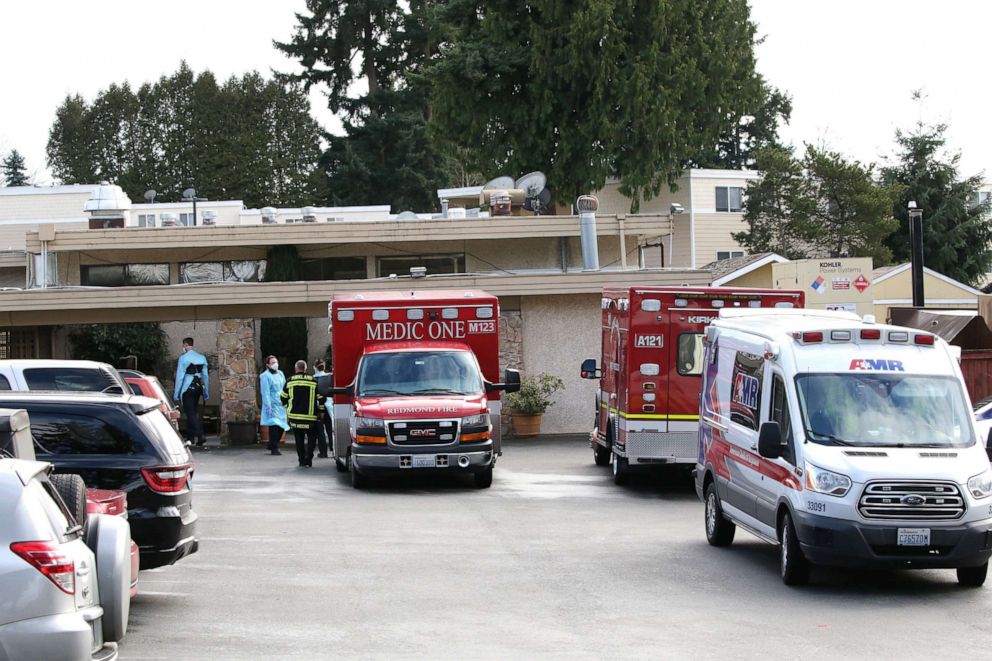 Kerry Krueger said that in her mom's last week at Life Care, there were no warnings about COVID-19. Life Care started posting COVID-19 signs on Feb. 29, when the first case was confirmed, the executive director told ABC News.
The Kruegers agreed to a test, and on March 2, it was confirmed that Marion Krueger had COVID-19.
"I sunk to my knees," Tom Krueger said. "I don't even have words that describe how horrible I felt."
With COVID-19 symptoms still mysterious, and testing hard to find in early March, Kerry Krueger, her husband and 7-year-old daughter, knowing they had been exposed, isolated at home, becoming among the first in the U.S. to do so.
"Im trying to explain to my daughter why she can't go to school," she said. "It was just a surreal moment. And then you jump into all the people denying that it's an issue."
Only two family members received tests; both were negative, she said.
'A decade left'
The Life Care Center in Kirkland said it lost 39 residents to COVID-19 last spring.
The Kruegers, who have not filed a lawsuit against Life Care, say their grief is mixed with anger toward the nursing home.
"We begged for medical care. ... There should've been people checking on her," Michael Krueger said. "They should have alerted doctors."
An investigation into a respiratory illness outbreak at Life Care Center of Kirkland that focused on the period of March 6 through 16, more than a week after Marion Krueger's death, found problems that put patients in "immediate jeopardy," according to a report from the Centers for Medicare and Medicaid Services and state regulators. The report said the nursing home didn't quickly identify and manage sick patients; didn't notify Washington's Department of Health "about the increasing rate of respiratory infections among residents"; and didn't have a backup plan when the facility's primary doctor fell sick.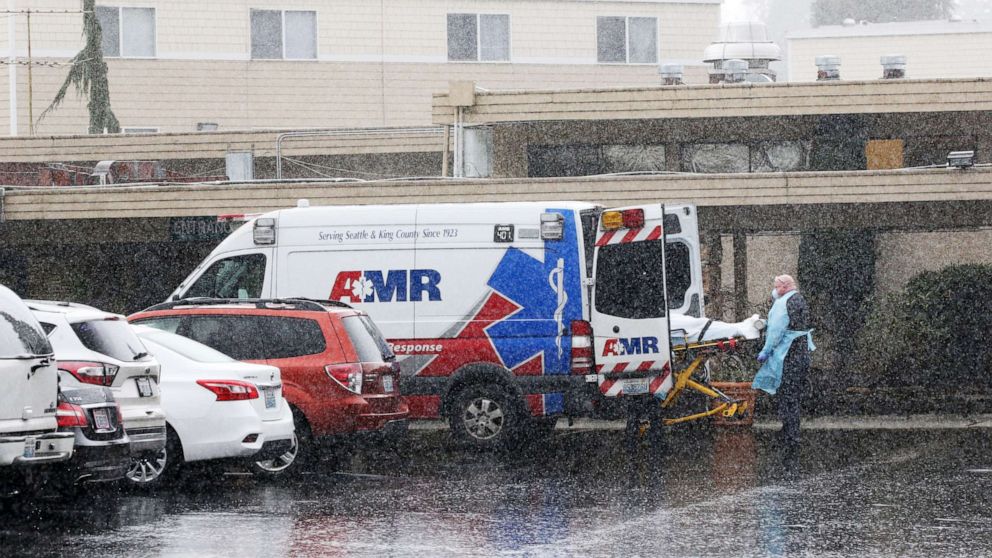 In April, Life Care Center of Kirkland was fined $611,325 by the Centers for Medicare and Medicaid services for its infractions. Medical officials said in April that a recent revisit survey found the facility was in full compliance.
In response to the Kruegers' allegations, Ellie Schutt, executive director of Life Care Center of Kirkland, said in a Thursday statement to ABC News: "Residents are -- and have always been -- our highest priority. We have been made aware of family complaints against our facility regarding the care of a resident. We take family feedback very seriously. HIPAA prohibits us from providing specific information on this patient."
In a statement on its website, Life Care Center of Kirkland said, "Since spring, the facility has not experienced another outbreak and has not lost additional residents to the disease."
"The team well knows the importance of following infection control protocols and encourages each other by constantly reminding each other of the reason behind it all -- protecting the residents and each other," they added.
American nursing homes have been among the hardest hit by the pandemic, with at least 130,079 resident deaths according to government data.
But there has been improvement. A report released this month shows the lowest number of new cases since the federal government began tracking cases in May 2020. That data, from the industry group representing more than 14,000 nursing homes and long term care facilities, showed nursing homes have seen an 82% decline in new cases among residents since the Dec. 2020 peak, when there were more than 30,000 new resident cases.
As Kerry Krueger reflects on her mother's final months, she still struggles with the fact that the 85-year-old had been the picture of health until 2020, and now the beloved mother, grandmother and great-grandmother is missing out on so much.
"She had a strong heart, she had a strong constitution," she said. "My mother had a decade left of her life."