The coronavirus has taken the lives of more than 546,000 Americans and counting.
Those we've lost come from all backgrounds and include the very people -- first responders and medical staff -- who have been working so diligently and selflessly to stem the tide of the infection and care for the sick. But the virus has also highlighted the disparities in the U.S. -- taking a disproportionate toll on communities of color, the elderly and the poor.
Here's a look at some of the lives lost:
Update: March 27
Val Carr
Val Carr, the mayor of Woodland Park, Colorado, died on Feb. 16, 2021, the city said.
Carr became mayor in April 2020 following four years on the Woodland Park City Council. the city said.
"He absolutely loved this community with all his heart," Mayor Pro Tem Hilary LaBarre said in a statement.
Carr was also a board member of the Teller Senior Coalition, The Pikes Peak Courier reported.
"Val had a passion for serving seniors, a topic that was dear to his heart, and will be deeply missed by the TSC Board, staff and supported seniors," the Teller Senior Coalition said in a statement.
Antoine Hodge
Antoine Hodge, a 38-year-old singer with the Metropolitan Opera, died on Feb. 22, 2021, The New York Times reported.
"Antoine lit up our stage with his immense talent and helped create the sense of community in Porgy and Bess that made our audiences adore it," the Met said in a statement. "Our thoughts are with Antoine's loved ones and all his friends and admirers here at the Met."
On the opening night of "Porgy and Bess" in 2019, Hodge wrote on Facebook, "I get to add my name to history in the most beautiful and meaningful way. Not only am I lending my talents to one of the most important opera stages in the world, but I get to do it with an incredible cast of beautiful black souls. Not only that, but I get to call myself a 'featured soloist'. I always said I wanted to sing on that stage any way I could. It never mattered to me whether I was a principal artist or an ensemble member as long as I got to do it."
The Met said, "This fall, we will honor Antoine by dedicating the opening night performance of our revival of Porgy and Bess to his memory."
Christopher Sarmiento
Christopher Sarmiento taught middle school social studies and history in New Mexico.
Sarmiento was "one of those teachers that, if you needed something done ... he was one of the first ones that would step up," former principal Mike Brewer told The Las Cruces Sun-News.
Sarmiento also coached eighth grade football.
The 33-year-old grew up without a dad and his "life mission was to help mentor young boys that needed a father figure in their lives," his wife, Mary Sarmiento, told the newspaper.
"Mr. Sarmiento took great pride in his students and profession," Vista Middle School said in a statement. "He was a very loving husband and father to his three adorable children. He will be dearly missed."
Update: March 20
Mercia Bowser
Mercia Bowser, sister of Washington, D.C., Mayor Muriel Bowser, died on Feb. 24, 2021 at the age of 64.
"Mercia was a loving, daughter, sister, aunt, and friend. She worked tirelessly for children, the elderly, and those with behavioral disorders until her retirement and beyond. She counted many friends and fond memories of her service to Catholic Charities & the DC Office on Aging," Muriel Bowser said in a statement.
"Mercia was loved immensely and will be missed greatly, as she joins the legion of angels who have gone home too soon due to the pandemic," the mayor said. "I ask that you continue to keep those who have been lost or impacted by the pandemic and those who are working so hard to protect us from it in your thoughts and prayers, and I respectfully request that my family and I are granted the time and space we need to mourn the loss of Mercia."
Rosemary Collins
Rosemary Collins, a chorus teacher at Clearwater High School in Florida, died on Dec. 22, 2020, reported ABC affiliate WFTS.
The 51-year-old wife and mother was also the music director at a local church, WFTS reported.
The Pinellas County Music Educators Association said it was "devastated by the unexpected loss of our past-president, Rosemary Collins. Her impact as a colleague, friend, and educator, is immeasurable. She had a heart of service and will be dearly missed."
Joshua Goodart
Joshua Goodart was a cybersecurity and networks major at the University of New Haven, from which he was set to graduate this year.
The 22-year-old was a "hardworking, sincerely nice, and happy person," his adviser, Liberty Page, said in a statement released by Ophelie Rowe-Allen, the Dean of Students. "I am thinking of his smile, how cheerful he was, and how excited he was about his future."
"He was looking forward to completing his senior Capstone Network Project this spring, and he was excited to take the University's 'Ethical Hacking' course," Rowe-Allen said. "Joshua indicated to Prof. Page that he wanted to remain in his home state of Connecticut after Commencement, with the goal of working in network administration.
Goodart died Feb. 6, 2021, The Hartford Courant reported. He leaves behind his parents and younger brother.
Update: March 13
Karen Johnson
Karen Johnson, a special education teacher at the Albert Leonard Middle School in New Rochelle, New York, died on Feb. 11, the district said.
"Ms. Johnson was a devoted educator who provided reading support and special-education instruction to middle-school students," the school district said in a statement. 
She had worked in the district since 1998, according to the Board of Education and interim superintendent Alex Marrero.
"Ms. Johnson informally mentored many students, helping them improve their school attendance and academic performance," the Board of Education and interim superintendent said. "She will be remembered as having a heart of gold, a passion for helping others, and for being a wonderful teacher who impacted the lives of many students."
Her husband also works for the school district, as a security guard.
Joseph Ferrugia
New York City firefighter Joseph Ferrugia was a 30-year veteran of the department and a World Trade Center first responder.
"Twice in his outstanding career he was cited for bravery," the FDNY said. "Most recently, he was assigned to the Rebreather Unit, as part of the Department's Special Operations Command, where he served in a critical support role training members and responding to incidents where Firefighters would take part in extended emergency operations underground and in tunnels."
Ferrugia, 61, leaves behind three children.
Rufino Rodriguez
Rufino Rodriguez spent 37 years as a respiratory therapist for newborns at Provo's Utah Valley Hospital, The Salt Lake Tribune reported.
He died on Jan. 23, 2021, at age 65, the Tribune reported.
"Rufino was one of those people who bring a light into a room. He had a great sense of humor," Dr. Stephen Minton, the founder of Utah Valley Hospital's newborn ICU, told the newspaper. "He was very knowledgeable, and he would help anybody."
Minton said the Guatemalan-born Rodriguez "could identify with parents quite well, and develop relationships with them -- especially our Spanish-speaking parents."
Rodriguez tested positive for COVID-19 in December, days after getting his first vaccine dose, according to the Tribune.
He is survived by his son.
Update: March 6
Alfredo Climaco
Alfredo Climaco, the owner of a Portland, Oregon, bar called Tropicale, died on Jan. 26,  2021, according to the bar staff.
"When he opened Tropicale six months ago, he worked hard to create a friendly, inviting and inclusive experience for all. He wanted everyone to be part of the journey and to be involved in his plans for the future," read a statement from Tropicale. "Tropicale was his first bar, but Alfredo had a vision for a cocktail empire. With all of this growth, he also wanted to give back to the local restaurant community."
"A tireless worker who held full time jobs since he was nine years old, Alfredo immigrated to the United States from Mexico in 2010 where he learned English by enrolling in business classes at Portland Community College," the statement said. "He saw opportunity everywhere, he was a dreamer with limitless ambition." "A loving son, brother, and father, Alfredo was a friend to anyone who met him," the statement said. "We will miss his smile and caring personality, but the memory of Alfredo and his inspiring story of growth and perseverance lives on."
Charles Dotson
Charles Dotson, a 58-year-old sergeant with the Baton Rouge Police in Louisiana, died on Jan. 24, 2021, The Advocate reported.
The 21-year veteran most recently served as a supervisor in the major assaults division of the Violent Crimes Unit, said Baton Rouge Police Chief Murphy Paul.
"As a dedicated and decorated member of the United States Marine Corps, Dotson earned the rank of First Sergeant and served our country Honorably for more than two decades," Paul tweeted.
"Sergeant Charles F. Dotson was a mentor to countless people and had a true passion for policing as well as serving the community," Paul said. "A leader in every sense of the word, he will forever be known for his spirit of giving and charitable heart."
Dotson previously served as board president of The Butterfly Society, a domestic violence organization.
"Charles was a true public servant in every sense of the word. As a champion for victims of Domestic Violence, he consistently spoke up for them, fought for them, and gave them hope to believe in themselves again," Butterfly Society CEO Twahna Harris said in a statement. "Charles was a friend, an advocate, and a pillar in the community who embodied the definition of what it means to be a leader with a servant's heart. While we will miss him tremendously, his legacy will live on through our work."
Deborah Menendez-Holloway
Florida elementary school teacher Deborah Menendez-Holloway spent 20 years working at Duval County Public Schools.
She died on Jan. 11, 2021, at the age of 51, the Florida Times Union reported.
While in the hospital, Menendez-Holloway was still thinking of her students, "and said 'Give them my love,'" Latrice Carmichael, of the Jacksonville Public Education Fund's Parents Who Lead initiative, told the newspaper.
"She brought love, joy, and kindness to her students and classrooms, and she will be deeply missed by her school community," the school district said in a statement.
Menendez-Holloway is survived by her daughter, Regina Holloway.
"Seeing everything on social media and seeing how many people she truly touched speaks to how special she was," Holloway told the Times-Union. "She never realized that."
Update: Feb. 27
Tyler Britt
Tyler Britt, a 19-year veteran of the Chandler, Arizona, Police Department, died on Jan. 11, 2021.
"Officer Britt loved being a police officer and cared dearly about the community he served," the department said.
Britt graduated from the Arizona Law Enforcement Academy in 2001 and spent the next seven years as a patrol officer. He then spent 10 years working in the DUI Unit. In 2018, Britt returned as a patrol officer and acted as a mentor for younger officers, the department said.
"He was passionate about his job and touched countless people's lives over the course of his career," Chief Sean Duggan said in a statement. "His passing is a tremendous loss to our department and the Chandler community."
Britt is survived by his wife and son.
Alicia Martinez
Alicia Martinez, a 21-year-old social work graduate student at Baylor University, died on Jan. 17, 2021.
She was set to graduate this May, the university said.
The Waco, Texas, native earned her associate's degree at McLennan Community College and then her undergraduate degree from Baylor last year. One faculty member described Martinez as the "heartbeat of our classroom," according to Baylor President Linda Livingstone.
She wanted to pursue a career in social work to "empowerpeople and communities," Livingstone said.
Vania Underwood
Vania Underwood, a 36-year-old Ohio nurse, wife and mother, died on Dec. 19, 2020, The Toledo Blade reported.
Underwood graduated from nursing school and started working about one year ago, just before the pandemic began, the Blade reported.
"We had each other's back the entire time," fellow nurse Brock Bowman told the newspaper. "She made the shift a little more fun. It made it easier to get through the night."
Update: Feb. 20
Corky Lee
Photographer Corky Lee, who once called himself the "undisputed unofficial Asian American photographer laureate," died Jan. 27, the Asian American Journalists Association said.
AAJA President Michelle Ye Hee Lee called Lee, 73, "a trailblazer whose career has been instrumental to our collective understanding and appreciation of the history, triumphs and struggles of Asian America."
"He captured key moments in Asian American history, including the protests surrounding the 1982 murder of Vincent Chin," the AAJA said. "Corky said he was inspired to become a photographer after he couldn't find a single Chinese face in the crowd of a famous 1869 photograph celebrating the completion of the transcontinental railroad, despite the many Chinese workers involved. In 2002, he recreated the photo — this time, with descendants of the Chinese workers who had been left out and again on the 150th anniversary of the completion of the railroad."
Lee, who was born in Queens, New York, to Chinese immigrant parents, died in the same borough, The New York Times reported. Lee is survived by his longtime partner. He was predeceased by his wife in 2001, the Times said.
Amelia "Terry" Martinez
Amelia "Terry" Martinez, a sergeant with the Los Angeles Police Department, served the department for over 27 years.
The 53-year-old died on Jan. 12, Los Angeles ABC station KABC reported.
"She was loved by the officers and the community," said Rick Stabile, commanding officer for the LAPD's Hollenbeck area.
Martinez leaves behind three children, KABC reported.
California Gov. Gavin Newsom said, "Her bravery, decades of selfless service to the people of Los Angeles and sacrifice will never be forgotten."
Carol and Albert Stevenson
Carol Stevenson, 80, and Albert "Bert" Stevenson, 77, both died on Jan. 8.
The couple was married for nine years, Albert Stevenson's daughter, Sharolyn Hoffman, told ABC News.
"They got married later in life after previous marriages. And so, I think they finally, finally found their love match, and they were doing everything they could to live it out the best they could," Hoffman said. "They were experiencing their happily ever after."
"Our families blended perfectly," Hoffman said. "She [Carol] had two girls. There were three of us -- my brother and my sister and I -- and then we all have kids, and some of Carol's grandkids have kids. So, when they got married, everybody came -- and it was perfect."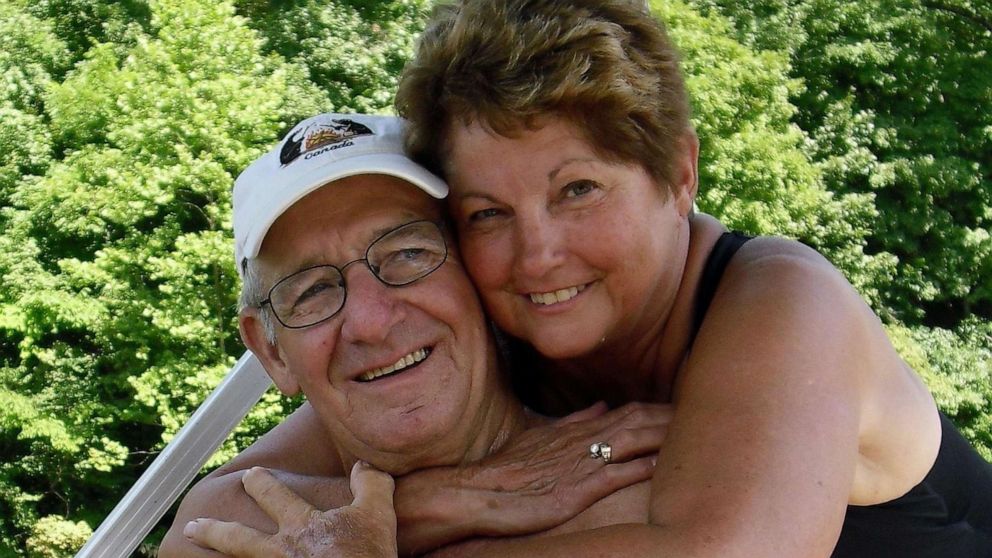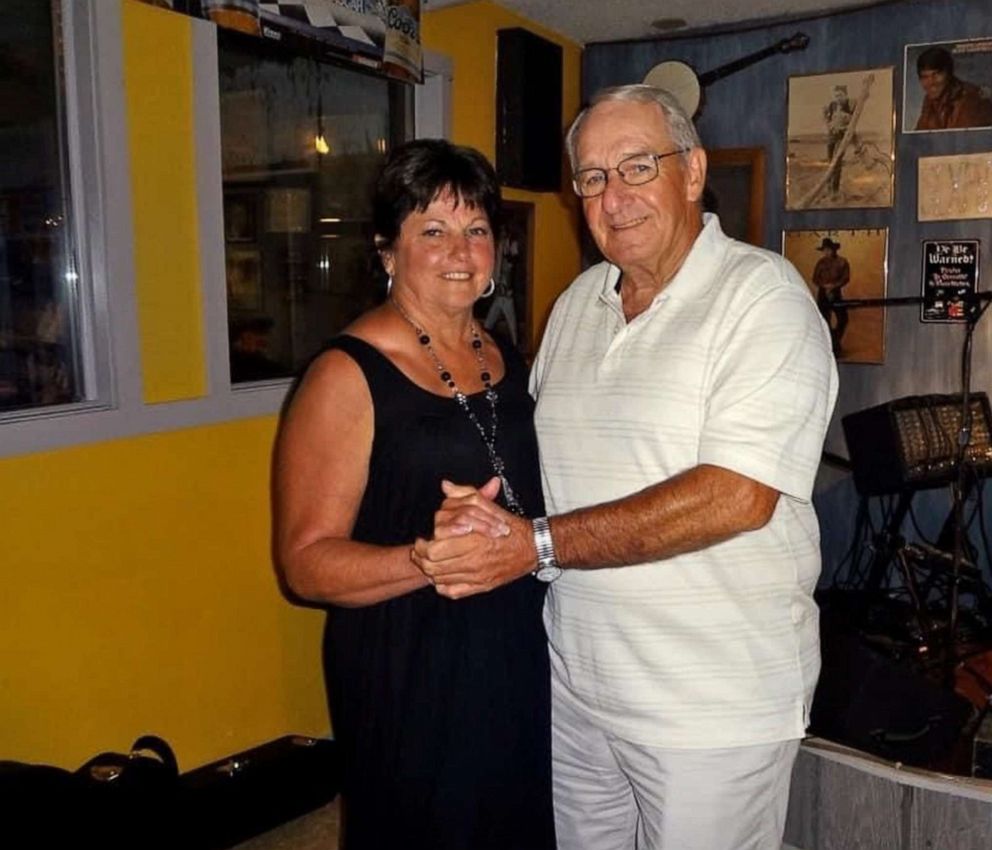 As the couple battled COVID-19, Hoffman said the hospital staff put them in the same room.
"They were holding hands until the very end," she said.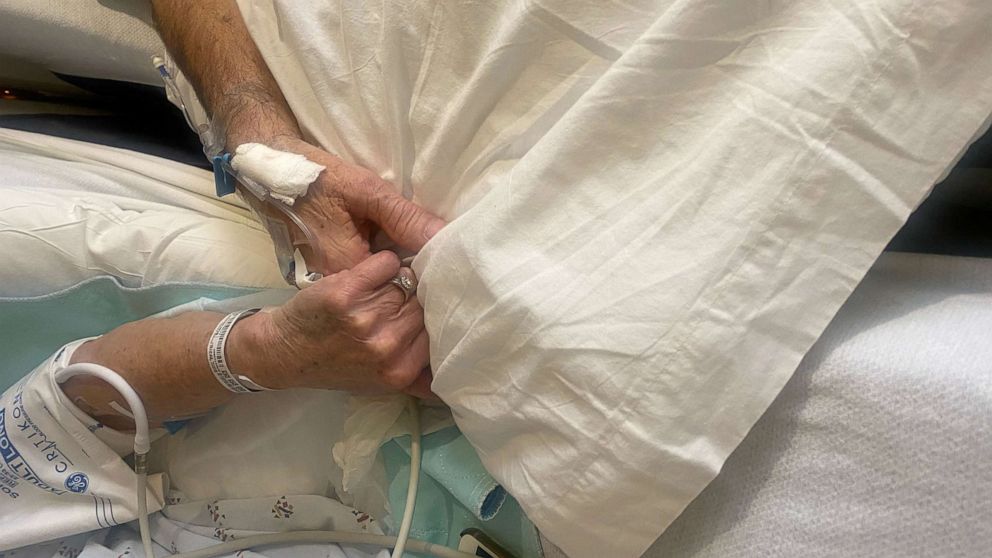 Update: Feb. 13
Betty Grier Gallaher
Betty Grier Gallaher was an emergency room nurse at Coosa Valley Medical Center in Alabama, where she worked for 43 years.
"Mrs. Betty always had a smile on her face and was our encourager," Amy Price, CNO/COO at Coosa Valley Medical Center, said in a statement. "She embodied our charge to care for patients- mind, body, and spirit. She was always gentle and cared deeply for her patients."
"The best description I've heard somebody make about my mom is she was born to be a nurse," her son, Carson Grier Jr., told ABC's Birmingham affiliate, WBMA-LD. "She was gonna train as many nurses as she possibly could."
She died on Jan. 10, one day before her 79th birthday, in the hospital where she cared for patients for so many years, WBMA reported.
"Her thought pattern was, 'I've just got to make [it] to that vaccine,'" her son said.
Nicholas Howell 
Nicholas Howell, a deputy with Georgia's Henry County Sheriff's Department, died on Jan. 3.
Howell was "a consummate law enforcement professional and devoted husband and father" who leaves behind his wife and five children, the department said.
Henry County Sheriff Reginald B. Scandrett said the 36-year-old was a humble, "peaceful guy" who "always had a plan," ABC Atlanta affiliate WSB reported.
"As his family told me ... he did everything," the sheriff said at his memorial service, according to The Atlanta Journal Constitution. "He took care of it all."
Braden Wilson
Braden Wilson, a 15-year-old student at Santa Susana High School in California, died on Jan. 5, the Ventura County Star reported.
He was involved in theater, video production and choir, reported ABC Los Angeles station KABC.
One of his teachers, Luke Golden, said, "Braden was one of the kindest and most generous students I've taught in my career. ... Not only was he kind, he was creative and clever. The films he made in my class were always made with his unique spark of joy."
Principal Matt Guzzo said, "He demonstrated great kindness and thoughtfulness for others. He was also hard-working and he connected easily to many of the students and staff in the Art programs."
"Braden was a special young man. Everyone who knew him was better for knowing him," Guzzo said.
Update: Feb. 6
Arnold Herrera
Arnold Herrera, a 19-year-old with no prior health conditions, died on Jan. 3, his family told ABC Chicago station WLS.
Herrera graduated in 2019 from Chicago's Benito Juárez Community Academy where he was a cadet in the Junior Reserve Officers' Training Corps program and the Career and Technical Education (CTE) Automotive program, the school said.
"Arnold was beloved as a student and as a person," Principal Juan Carlos Ocon said in a statement to ABC News. "Arnold was immensely talented and kind."
"Arnold loved to play the drums and the guitar; he loved to work with his hands and found his passion as an automotive technician," Ocon said. "While at Juarez, he earned his ASE certification in Electrical and Brake systems," Ocon said. "After graduation, Arnold started working at Hyundai as a skilled technician and recently earned his Hyundai Technician Certification. Last week, he reached out to the school for a reference as he had recently applied for an apprenticeship for Automotive Local 701 Union."
Simone Parker
Simone Parker, who taught science for 19 years at a Kentucky high school, died on Jan. 2 at age 46, The Louisville Courier-Journal reported.
"We all are heartbroken," said a statement from Trigg County High School. "Mrs. Parker was loved and adored by all of her students, whom she always referred to as 'my children.' Everyday as they left she told them 'be good, be careful and come back to me tomorrow.'"
"Her fellow teachers and staff will forever miss her amazing presence, the school said.
Kentucky Gov. Andy Beshear tweeted, "Simone made an impact on her students, in and out of the classroom, changing their lives for the better."
Patricia Weissenborn
Patricia Weissenborn, 100 years old, died on May 1, her obituary said.
"Witty and mentally sharp to the end, Weissenborn attributed her longevity to white zinfandel," The Washington Post reported.
When Weissenborn was a child, her father died of pneumonia, and her mother took in boarders to support the family during the Depression, The Post reported.
"She was very resilient, very tough," one of her daughters, Tina Villeneuve, told the Post. "My husband calls it Irish stubbornness. It's really determination."
Weissenborn leaves behind four daughters and eight grandchildren.
She was predeceased by her husband, her son and her great-grandson.
Update: Jan. 30
Charles Benning
Charles Benning, a 97-year-old World War II veteran, died from COVID-19 on Jan. 9, said his grandson, Sean Jenkins.
In 2015, ABC News covered the moment the then-92-year-old Benning received his high school diploma.
Benning was just 17 when he was drafted to serve in World War II and he left his Ohio hometown to serve abroad. Six years ago, Benning was "ecstatic" when the school secretary came to the house and delivered his cap and gown to him, Jenkins said at the time.
Jenkins called his late grandfather an "American hero."
"With his oral history in the Library of Congress, and over 40 years of serving the United States military, this is the true definition of an American Patriot," Jenkins told ABC News.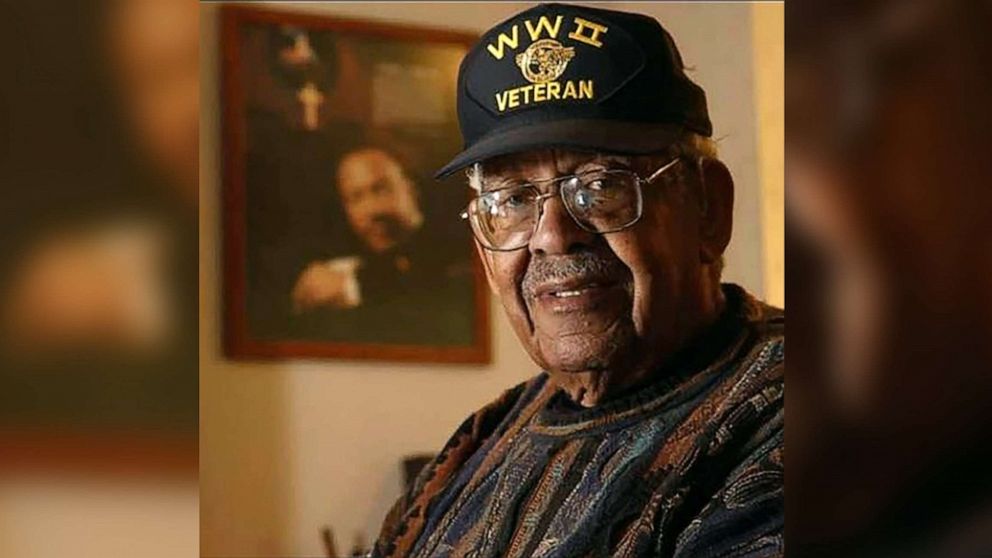 Chiuying Chien
Chiuying Chien, an infusion nurse at the Huntsman Cancer Institute in Utah, died on Dec. 22.
A nurse at the institute since 2012, Chien "was known as a no-nonsense, dedicated, and compassionate nurse," the Huntsman Cancer Institute said in a statement. "She held herself to a high standard, was hardworking, and often volunteered for holiday and overtime shifts. Chiuying was beloved and admired by her coworkers and patients."
"Chiuying gained a love for cooking and baking when her son started asking about different varieties of food and pastries," her obituary said. "She loved to hike, ski, do pilates, cook, and work in her little garden."
Chien is survived by her husband of 21 years and her 10-year-old son.
Ernest Wilkins and Ann Wilkins
Ernest "Ronald" Wilkins and his wife of 33 years, Ann Wilkins, died of COVID-19 just one day apart, ABC Indianapolis affiliate WRTV reported.
Ronald Wilkins died on Jan. 8 while his wife died on Jan. 9.
Ronald Wilkins spent 12 years working at Allstate Insurance before retiring in 2016, his obituary said.
Ann Wilkins was a teacher who spent 13 years at Indianapolis Public Schools -- the same district her husband attended as a student, according to WRTV.
"She was a passionate advocate for public education," the school district said, and Wilkins served as the district's Indiana State Teachers Association representative.
The teachers association said, "Ann was a union sister and friend to many. She was passionate about public schools, kids and serving members of ISTA. She will be greatly missed."
Update: Jan. 23
Neera Bhutani
Dr. Neera Bhutani, a beloved Texas pediatrician, died on Jan. 2, according to her office, the Clear Lake Pediatric Clinic.
"Neera was one of the founding partners of Clear Lake Pediatric Clinic, serving not only as a practitioner, but as the managing partner," the office said. "For over 40 years she has dedicated her life to the care and comfort of our families, as well as to the improvement and well being of her community."
"Neera truly had a servant's heart. She worked tirelessly for her patients, fighting both disease and insurance companies," the clinic said. "She was a fixer who strived to make life better for those around her."
The clinic added that "Neera was only a month away from receiving a vaccine that could have saved her life."
Bhutani is survived by her husband, son and grandchildren.
Jonathan Coelho
Jonathan Coelho was a probation officer in Connecticut. The 32-year-old died on April 22.
Coelho is survived by his wife, Katie, and his two children: Braedyn, age 2, and Penelope, who was 10 months old when he died.
"Braedyn was born with several medical complexities including cerebral palsy," Coelho's obituary said. "Jonathan and Katie took such pride in providing Braedyn with therapies 5 times a week and were dedicated to giving him the best services possible. Penelope was a complete Daddy's girl, although she is young her world revolved around her dad, and Jonathan savored every moment he had with her."
"He loved life and was looking forward to watching his children grow up and growing old with his wife," his obituary said.
Sarah Simental
Sarah Simental, a high school senior in Illinois, died on Dec. 26, ABC Chicago station WLS reported.
Simental was an animal lover who volunteered at a pet rescue before the pandemic, The Chicago Tribune reported.
"She wanted to bring several dogs home," her mother, Deborah Simental, told the Tribune. 
"She was a healthy young lady who had just turned 18 in November and had the world in her hands," her mother said. "It just took her so fast."
Update: Jan. 16
Shanta Batchelor 
Shanta Batchelor, a 34-year-old administrative assistant at Arkansas Children's Hospital, died on Aug. 24, reported local station KFSM.
"She had a loving, kind, sweet personality. She would do whatever for anyone and never ask for anything in return," her mother, Lesia Phillips, told KFSM. "Her motto was, 'I want to treat people how I want to be treated.'"
Dr. Renee Bornemeier, interim chair of the University of Arkansas for Medical Sciences' Department of Pediatrics, said in a statement, "Shanta joined our UAMS team in 2017, and in those three short years her effervescent personality made our pediatric office a wonderful place in which to work."
She had "a willingness to help whenever needed" and "endeared herself to everyone with whom she worked," Bornemeier said.
Andy Davis
Maj. Andy Davis, a 20-year veteran of the Oklahoma City Fire Department, died on Dec. 24.
His father, two brothers and nephew also served in the Oklahoma City Fire Department.
"Like his brothers, nephew and father, Andy loved the job and serving the residents of Oklahoma City. His jovial approach to life endeared him to all who knew him, and his work ethic was an example of excellence," the department said.
Davis is survived by his wife and four children.
Nicholas Glover
Nicholas Glover, a fourth-grade teacher in Los Angeles, died on Jan. 8.
The 53-year-old leaves behind a wife, son and daughter, Carpenter Community Charter principal Joe Martinez said in a letter to parents.
He started at the school in 2004 and for the last 17 years taught first graders and fourth graders.
"Mr. Glover was more than a teacher at Carpenter.  He was an integral part of our school community. He was often times the voice of reason for the staff, provoking deeper thought and helping us to reflect thoroughly on decisions that impacted our school community," Martinez wrote.
"In his classroom, he would take the time to build meaningful relationships with his students and their families. With our staff, he regularly acknowledged and congratulated his colleagues for their contributions," Martinez said. "His wisdom (and his amazing sense of humor) will be missed by all."
Update: Jan. 9
John Borges
John Borges, a patrolman with the Taunton, Massachusetts, police, died on Dec. 24.
"Patrolman Borges was a twenty year veteran of the Taunton Police Department, Search Manager for the SEMLEC Search and Rescue Team, a lead trainer for MEMA and active with the Civil Air Patrol," the department said. "Ptlm. Borges loved being a police officer and cared dearly about the community he served."
The department shared this photo, taken in the wake of a fire.
"John was comforting a Portuguese speaking resident who was displaced by the fire," the department said. "It displays the compassion John had for everyone he encountered."
Jerry Hart
Massachusetts native Jerome "Jerry" Hart died on Nov. 30 at age 84.
Hart's wife of 62 years died weeks earlier on Nov. 3.
"He loved to travel; he was proud of the 36 cruises he took around the world, where he saw the glaciers in Alaska, the pyramids in Egypt, the coast of Argentina, and so much more," his granddaughter, Hannah Orenstein, told ABC News. "He liked playing poker, rooting for the Patriots and the Red Sox, and spending time with friends and family at the pool. He was a connoisseur of happy hour, when he would put out a spread of Jarlsberg, salami, and Crown Royal."
"He was funny, easy-going, warm, thoughtful, and always opinionated. He had the sweetest smile. The most important thing to him was making sure his family was taken care of," Orenstein said.
Hart is survived by his sister, two daughters and three grandchildren.
"I'm heartbroken that he's gone," Orenstein said. "He is missed so dearly."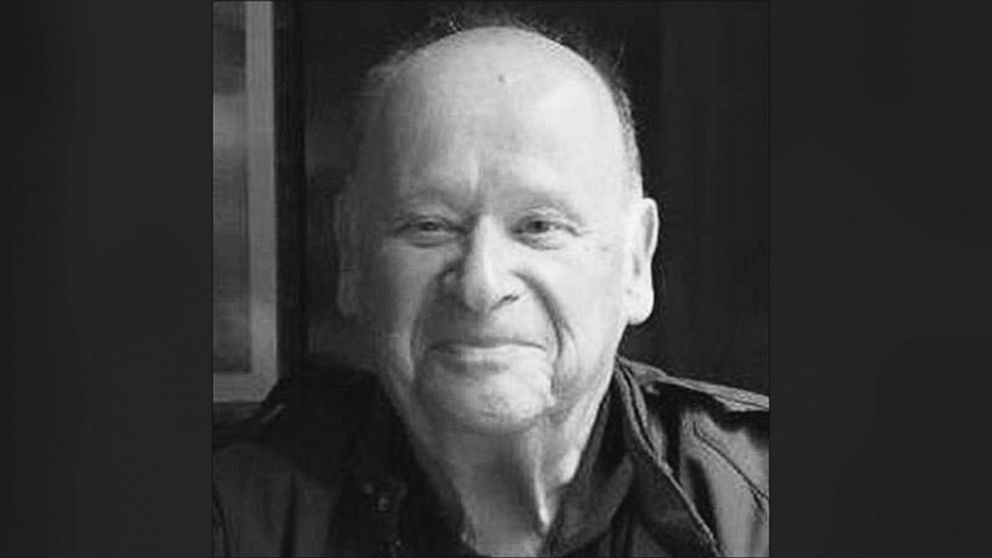 Nacoma James
Nacoma James was a middle school math teacher and assistant high school football coach in Oxford, Mississippi.
The 42-year-old died on Aug. 6 after collapsing in his wife's arms, ESPN reported.
Since 2004 James was a beloved assistant football coach at a local high school, where he was known as "Coach James," The Oxford Eagle reported.
"He was so much to so many and portrayed an amazing capacity for compassion and motivation," the Lafayette County School District said.
"He wanted the best for and from his students and athletes," the district said. "He was a champion to so many."
Update: Jan. 2
Evelyn Ford
New York City EMT Evelyn Ford, 58, died on Dec. 22.
During her 27-year career, she was a "mentor to hundreds," the FDNY said.
"She was a professional medical provider who responded to help those in need on countless calls, and she was a calm voice during major emergencies ensuring New Yorkers received the urgent care they needed," said FDNY Commissioner Daniel Nigro. "Our entire Department mourns her loss."   
Ford is survived by her four children.
John Krol
John Krol, a teacher at Swift Creek Middle School in North Carolina, died on Dec. 20, reported local station WNCN.
He spent 17 years in the classroom, teaching math, science and social studies.
Krol, a husband and father of five boys, was also the middle school's football and baseball coach, WNCN said.
Keith Williams
Keith Williams, a school resource officer in Washington, D.C., served the Metropolitan Police Department for 31 years.
He died on June 4 at the age of 53, The Washington Post reported.
Williams was an elementary school custodian before joining the D.C. police, and he spent much of his career mentoring students, the Post reported.
"Whether on the foot beat or in a hallway at school, he made it his business to know every person, whether it was the local store owner or a teacher," Police Chief Peter Newsham said at his funeral, according to the Post. "He took medication to elderly members of the community when they couldn't get to the drugstore. He checked in on schools, he coached basketball and helped in the cafeteria at lunch," Nesham said. "He was the kind of dedicated police officer that each community wants."
Williams leaves behind his wife of 27 years. They raised two daughters and five sons.
Click here to read more stories of COVID-19 victims.