Two teenagers have been arrested in a mass shooting that erupted at a house party in Yuma, Arizona, over the weekend in which more than 30 shots were fired, leaving two people dead and five injured, police said.
Jose Lopez, 18, was arrested on suspicion of two counts of first-degree murder and disorderly conduct, stemming for the shooting late Saturday night, the Yuma Police Department said in a statement. Police also announced the arrest of 19-year-old Aden Arviso on charges connected to the double homicide of false reporting and disorderly conduct with a weapon.
"Our detectives have been working tirelessly since the shooting," Sgt. Lori Franklin of the Yuma Police Department said in the statement. "At this time, the investigators are trying to determine a motive. However, this does not appear to be a random act."
Lopez and Arviso were arrested following a search warrant executed Monday night at a Yuma residence, where investigators discovered evidence implicating the teenagers in the shooting. Franklin did not disclose what evidence was seized in the search of the home.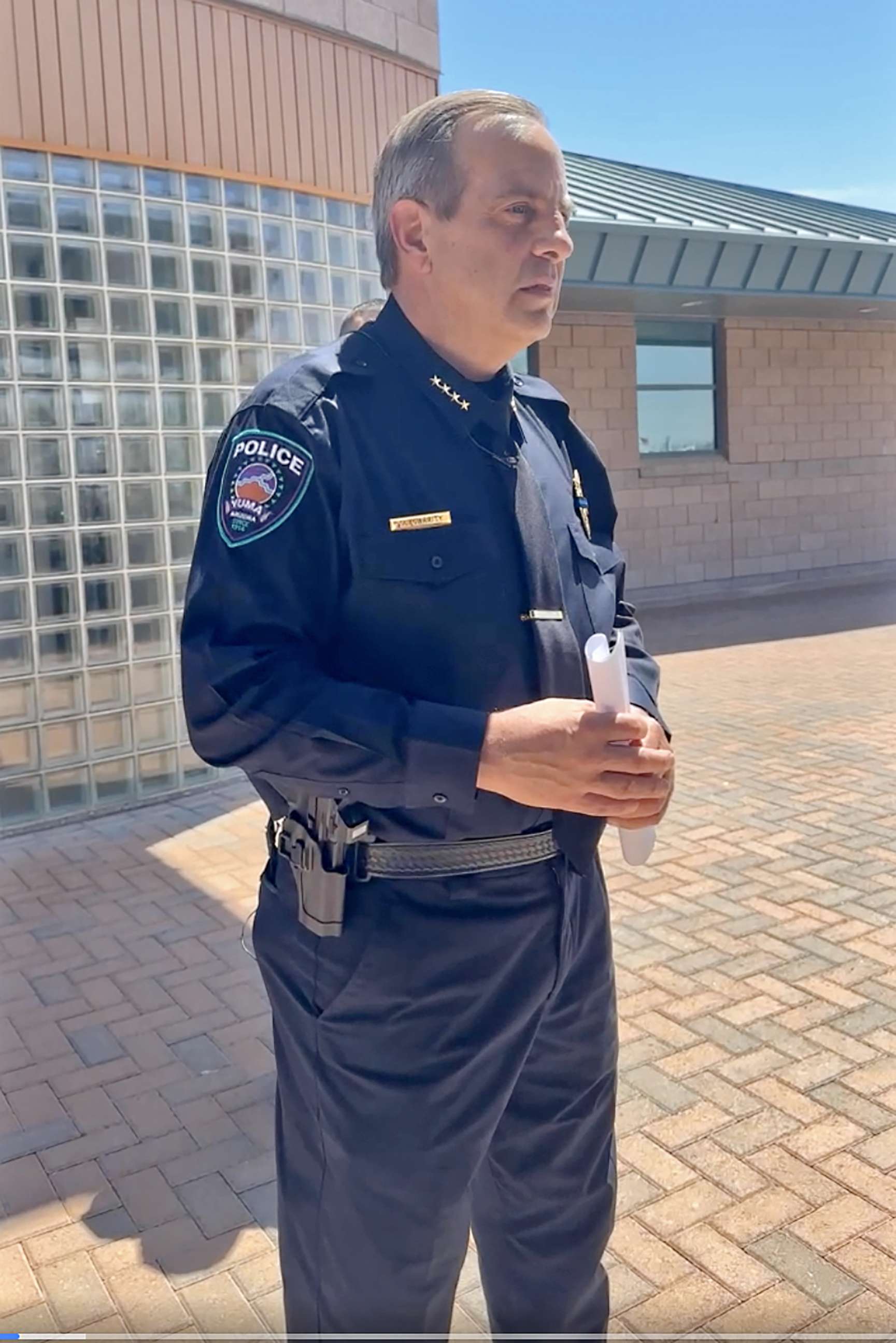 Killed in the shooting were 20-year-old Ande Blackthunder and 19-year-old Danny Garcia, Yuma Police Chief Thomas Garrity said at a news conference Monday. Five other teenagers, ranging in age from 15 to 19, were wounded, Garrity said.
Garrity said several weapons were recovered from the scene and police were testing the firearms this week to determine if one or more were fired in the incident.
The chief said more than 30 shots were fired.
It remains unclear if more arrests are expected.
The gunfire erupted about 10:54 p.m. Saturday when an altercation broke out at the party that had grown from just a few people in attendance to more than 100 after word of the party was posted on social media, Garrity said.
Garrity said four off-duty law enforcement officers and one of their wives were in the area at the time of the shooting, heard the gunfire, responded to the scene and began providing first aid to those injured and assisting arriving on-duty officers.