Police presence to ramp up in Times Square after Marine shot
The man was not the intended target and his injuries are not life-threatening.
New York City's Times Square will see an increased police presence following the shooting of a 21-year-old Marine who became caught up in an altercation among street vendors.
The incident occurred Sunday evening near Broadway at the intersection of 7th Avenue and 46th Street when a small group of vendors got into an argument, police told ABC News station WABC.
One vendor then pulled a gun and fired a single shot that ended up striking 21-year-old Samuel Poulin, who was standing just a few feet away near a Starbucks, WABC reported.
Dozens of police officers are being sent to patrol Times Square, NYPD Police Chief Rodney Harrison said at a press conference Monday.
"It's important that we put a lot more of a police presence over there," Harrison said.
As more tourists pour into the city, it will be imperative that they feel safe, New York City Mayor Bill de Blasio said. Investigators will also crack down on illegal vending, he said.
"We're going to flood the zone," de Blasio said. "We're going to make sure Times Square is very well patrolled."
Poulin, who suffered non-life-threatening injuries in the shooting, was grazed in the back by the bullet and immediately taken to Bellevue Hospital to be treated.
He graduated from The Citadel's class of 2021, the military college said in a statement.
"The Citadel family – in Charleston, South Carolina and around the world – is greatly saddened to learn about what happened to our Class of 2021 graduate, 2nd Lieutenant Samuel Poulin in Times Square on Sunday when he was hit by a bullet from a shooting event unrelated to him," Gen. Glenn M. Walters, president of The Citadel, said in a statement. "We are encouraged that he is reported to be in stable condition are sending our prayers and our love to his new wife and his family. 2nd Lieutenant Poulin holds a Bachelor's Degree in Physics, was a President's List cadet and exemplifies the kind of principled leader The Citadel strives to produce."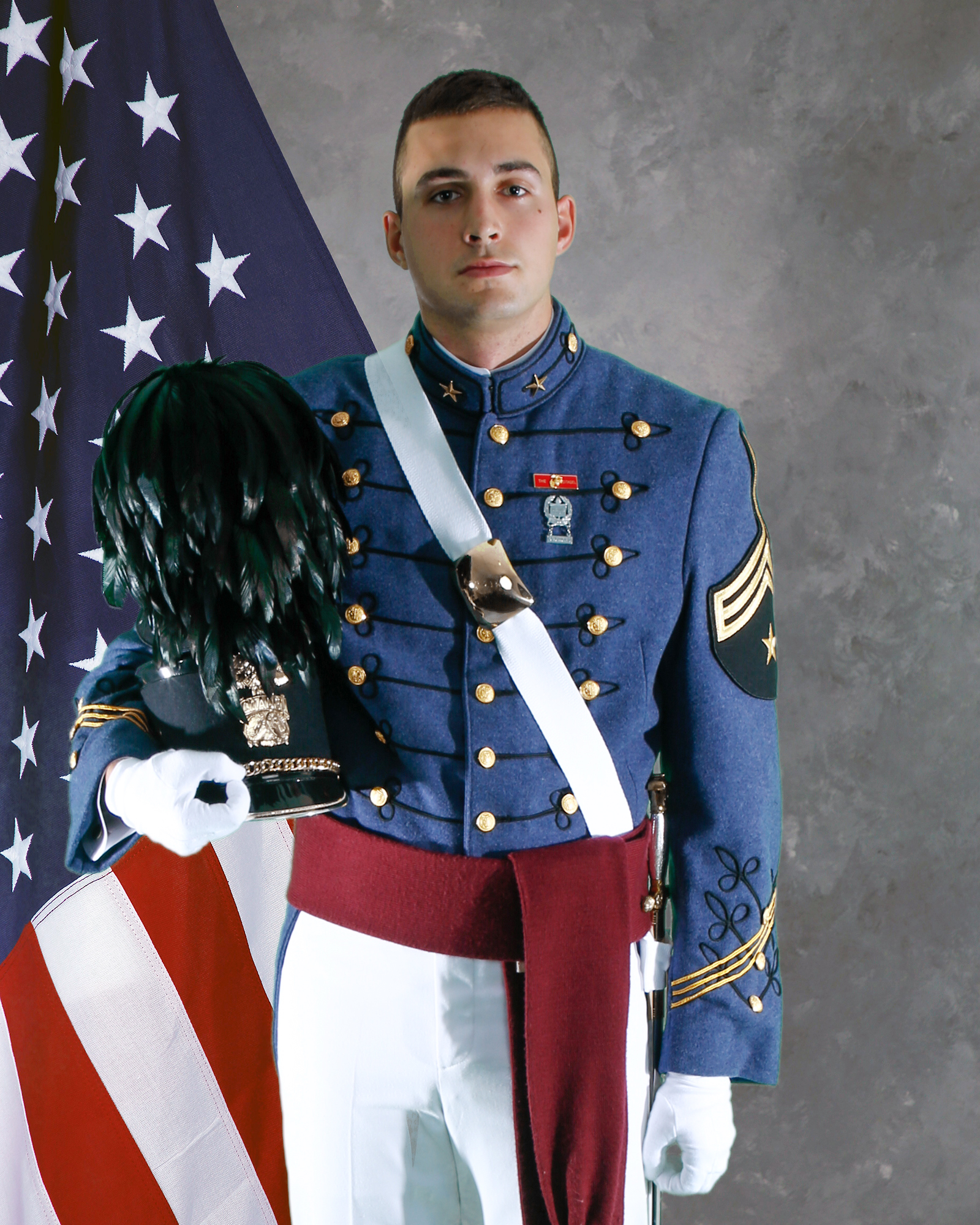 Authorities told WABC that Poulin was the only person injured in the shooting and that he was not the intended target.
The shooting set off panic among tourists who were in the area at the time.
"It was a loud pop. At first we thought it was a fire cracker," eyewitness Sydney Santana told WABC. "We did see about 10 people running towards the hotel. [The victim] was moving. He was standing up, he was talking and then they put him on the stretcher."
She added: "There are so many people here and, of course, a lot of people visit from other places so I wish it didn't happen at all, but it's bad it happened in Times Square."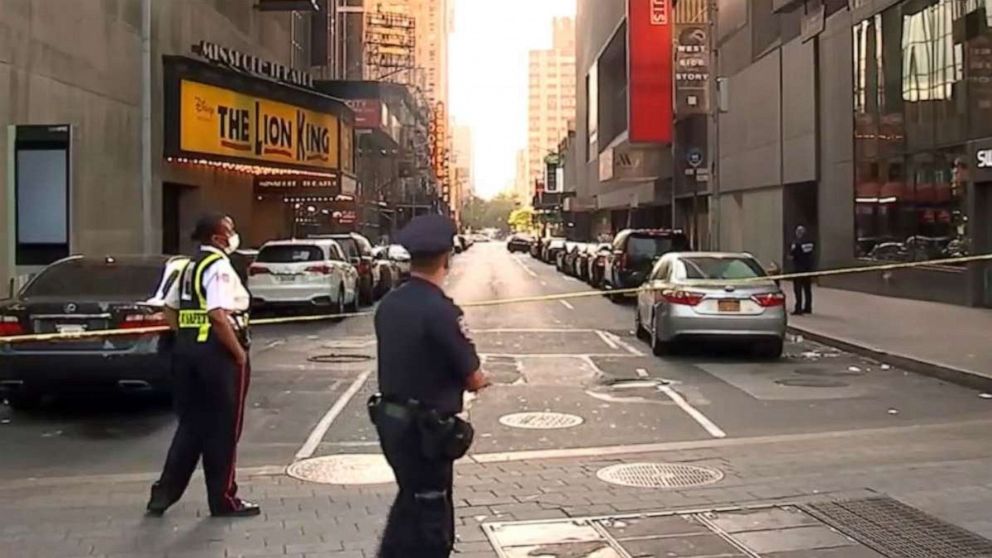 A witness who heard the shot while across the street told WABC that Poulin appeared to be with family or friends when he was injured.
Another shooting in Times Square on June 5 wounded two women and a 4-year-old girl. A suspect in that case was later arrested in Florida.
No arrests have been made regarding the shooting and the investigation is ongoing. Anyone with information about the shooting is asked to call the NYPD's Crime Stoppers Hotline at 1-800-577-TIPS (8477) or for Spanish, 1-888-57-PISTA (74782).
ABC News' Julia Jacobo contributed to this report.