— -- The more than 270,000-pound Amtrak locomotive that was a part of the train that crashed in Washington state Monday was moved from the site of the incident this morning to head to another location where it'll be examined by the National Transportation Safety Board, officials said.
The locomotive was loaded onto a specially reinforced trailer, which will be carried by two tractor-trailers up Interstate 5 to Joint Base Lewis-McChord, Washington state officials said. The moving process shut down traffic temporarily.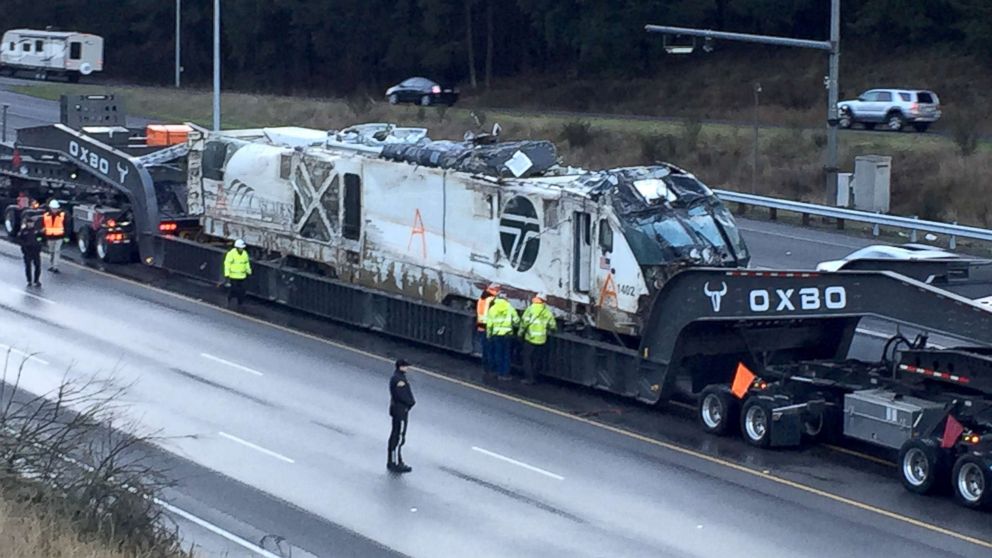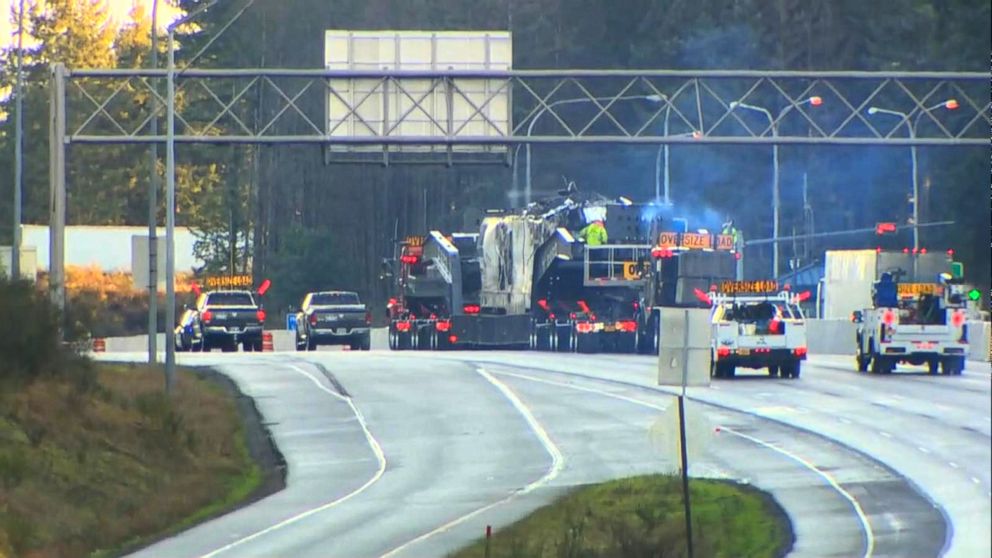 With the locomotive out of the way, officials will now begin to assess the damage to the roadway. They have said at least 150 feet of guardrail must be replaced.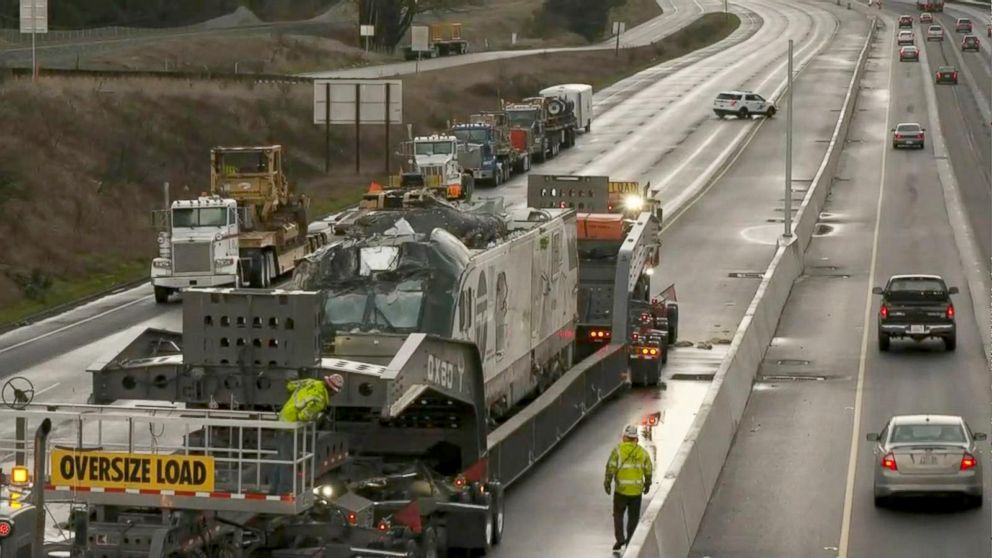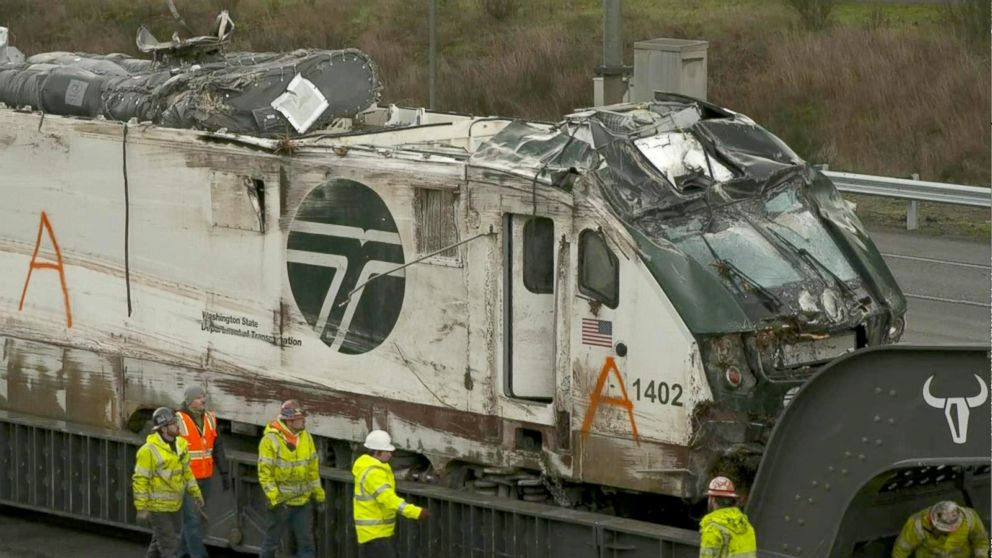 Three people were killed and many more were injured when the train derailed near Dupont, Washington, Monday morning, sending parts of the train tumbling to the highway below. After the train derailed, several drivers were injured on the road below, but no one on the roadway was killed.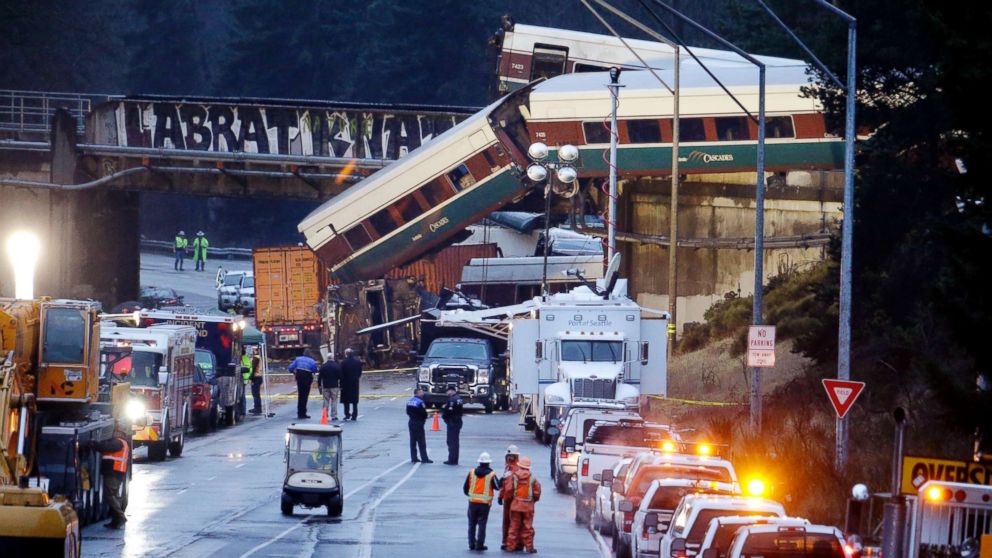 The cause of the accident is not clear.
The train was making its inaugural ride on the route from Seattle to Portland, Oregon, when it crashed. The track had recently been upgraded from a freight line to allow for passenger trains.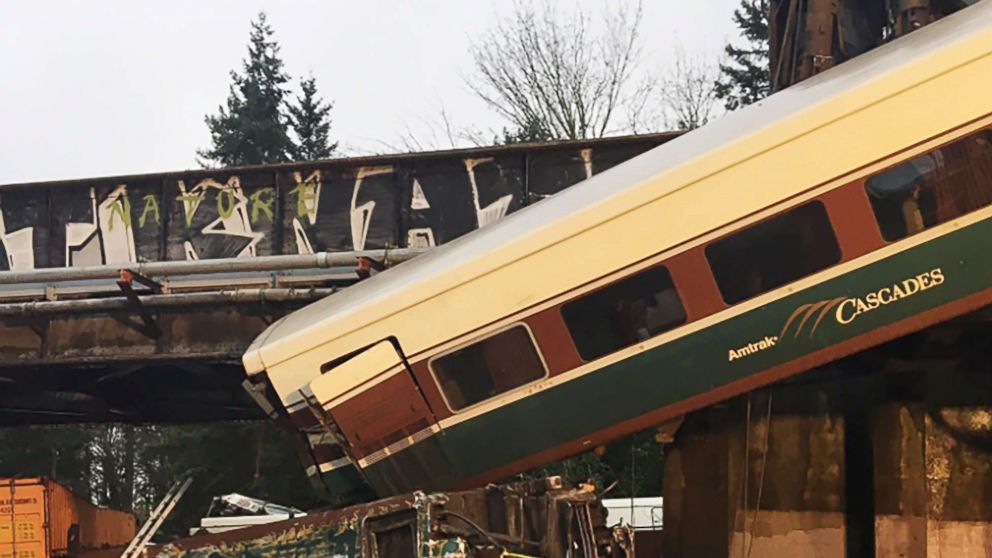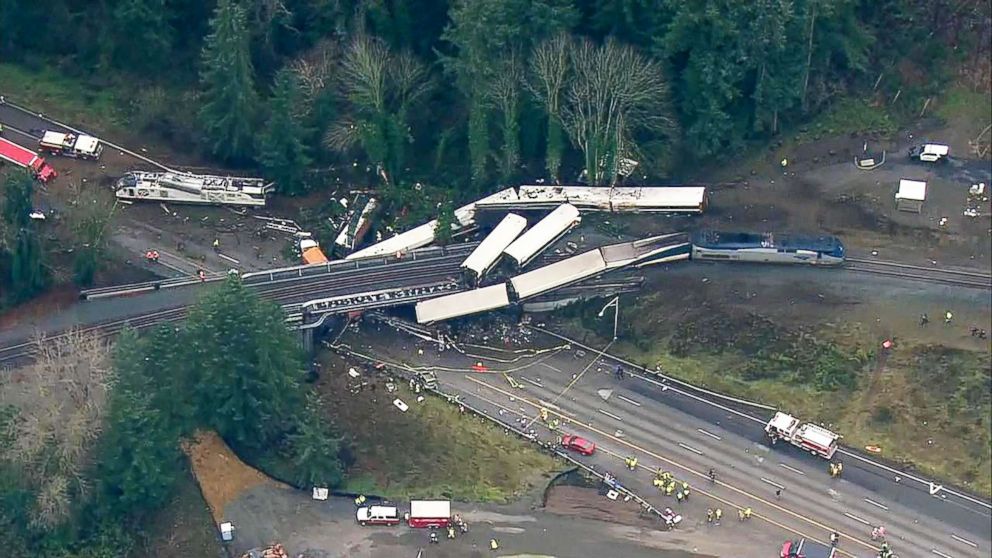 The engineer who was driving on Monday had been down the new path as part of his qualification to be able to drive a train on the route, the NTSB said.
In addition to the engineer, a conductor was in the cab of the time of the crash, familiarizing him or herself with the new route, the NTSB said. Amtrak CEO Richard Anderson said, according to Federal Railroad Administration rules, the conductor was qualified in be in the cab.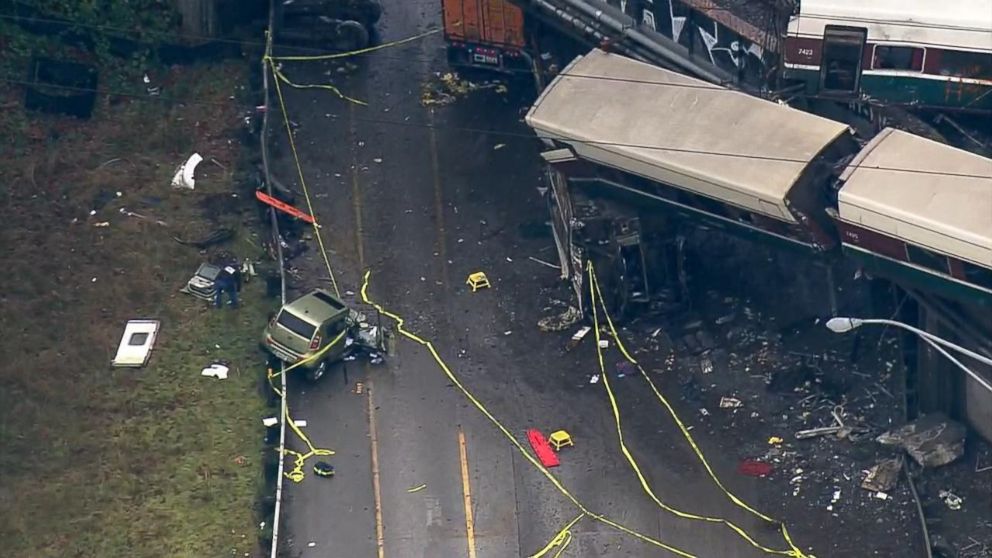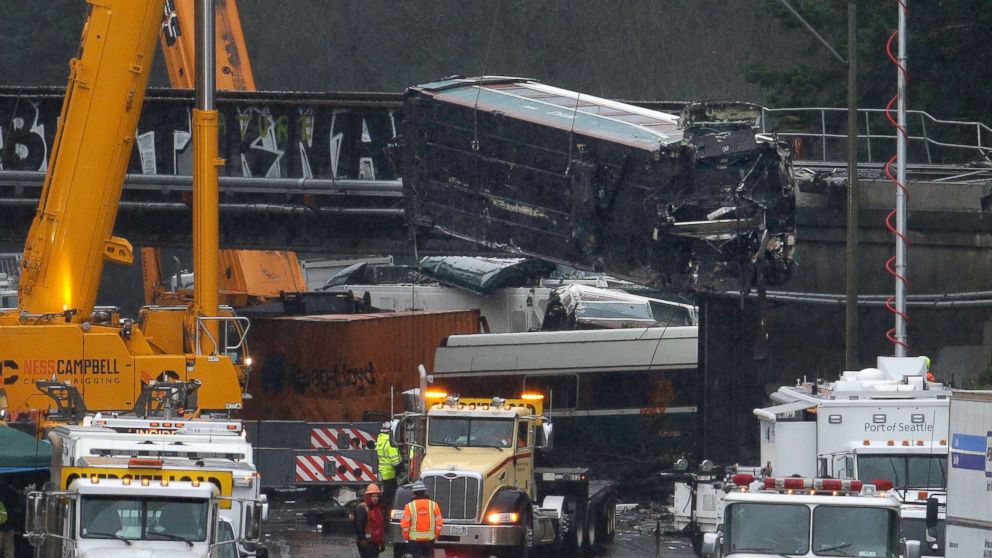 The NTSB said the train was traveling 80 mph in a 30-mph zone, according to the black box recovered from the accident.
Positive train control (PTC), which can automatically slow trains in order to avoid danger, was not in use on the tracks where the accident occurred.
Washington Gov. Jay Inslee said Tuesday, "We have confidence that we will get to the bottom of what caused this horrific tragedy," adding, "we will fix anything" necessary to prevent future tragedies.