At least three people were killed and six others, including two police officers, were wounded on Monday when a gunman "randomly" opened fire at cars and homes in Farmington, New Mexico, authorities said.
The unnamed 18-year-old suspect, who was shot dead by authorities, fired at least three different weapons, including an "AR-style rifle," according to Farmington Police Chief Steve Hebbe. The motive is under investigation, but Hebbe said the shooting appears to be "purely random" as there were no individuals, schools or churches targeted.
The police chief said the shooting was "honestly one of the most horrific and difficult days that Farmington has ever had as a community."
The incident began at 10:57 a.m. MT near Dustin Avenue and Ute Street in Farmington, a city of about 50,000 people in northwestern New Mexico, about 15 miles south of the border with Colorado. The suspect "roamed" up to a quarter of a mile through the neighborhood, "randomly" firing "at whatever entered his head to shoot at," according to Hebbe. At least six houses and three cars were hit by gunfire, the police chief said.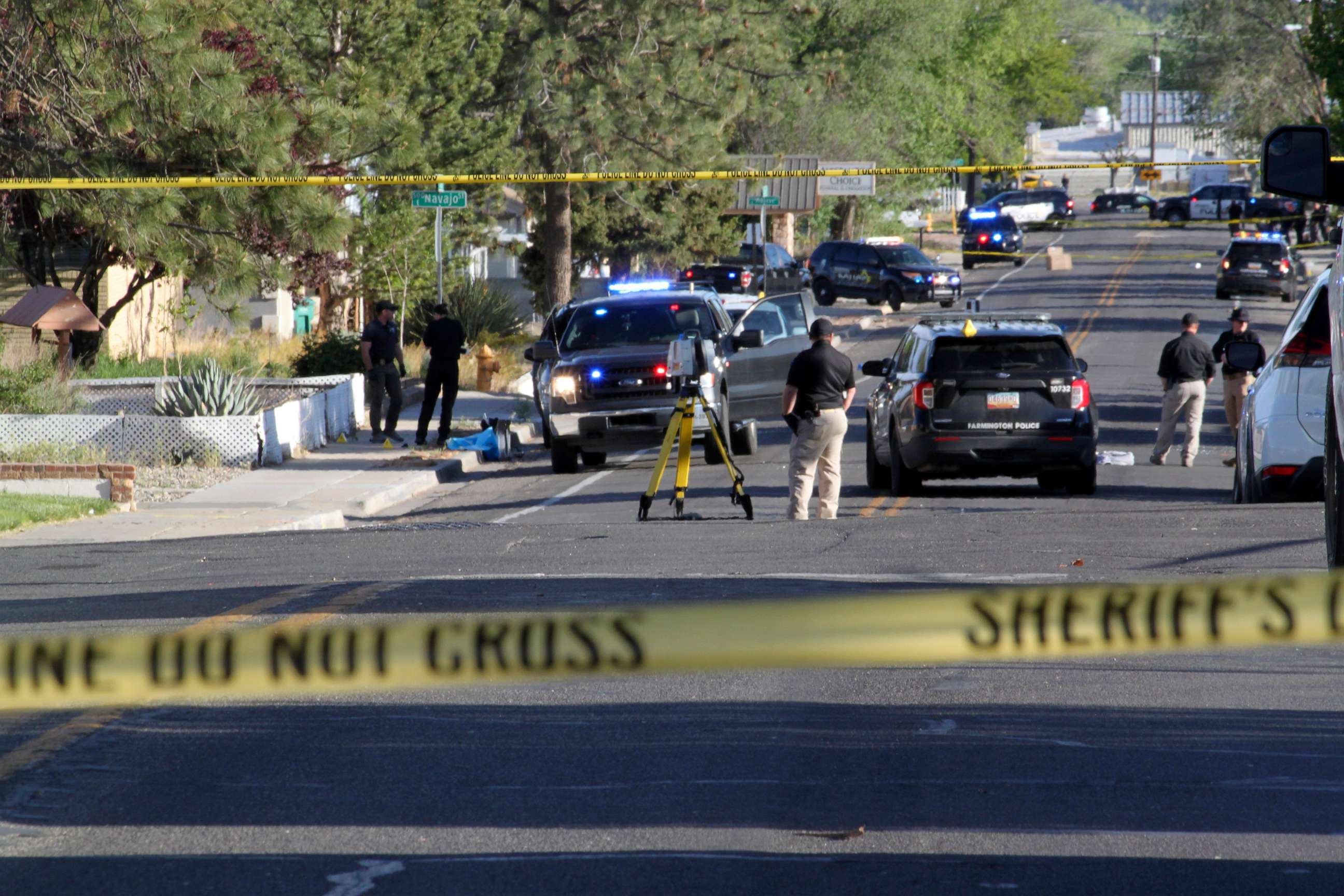 Farmington resident Jolene Robledo said a bullet went through the window of her young daughter's bedroom.
"It was traumatic to be barricaded in your laundry room with your daughter, who's 1," Robledo tearfully told ABC News in an interview that aired Tuesday on "Good Morning America."
When police officers arrived, they found a "chaotic scene," according to Farmington Deputy Police Chief, Baric Crum. Four officers engaged the suspect in a firefight, and the suspect was ultimately killed, Crum said.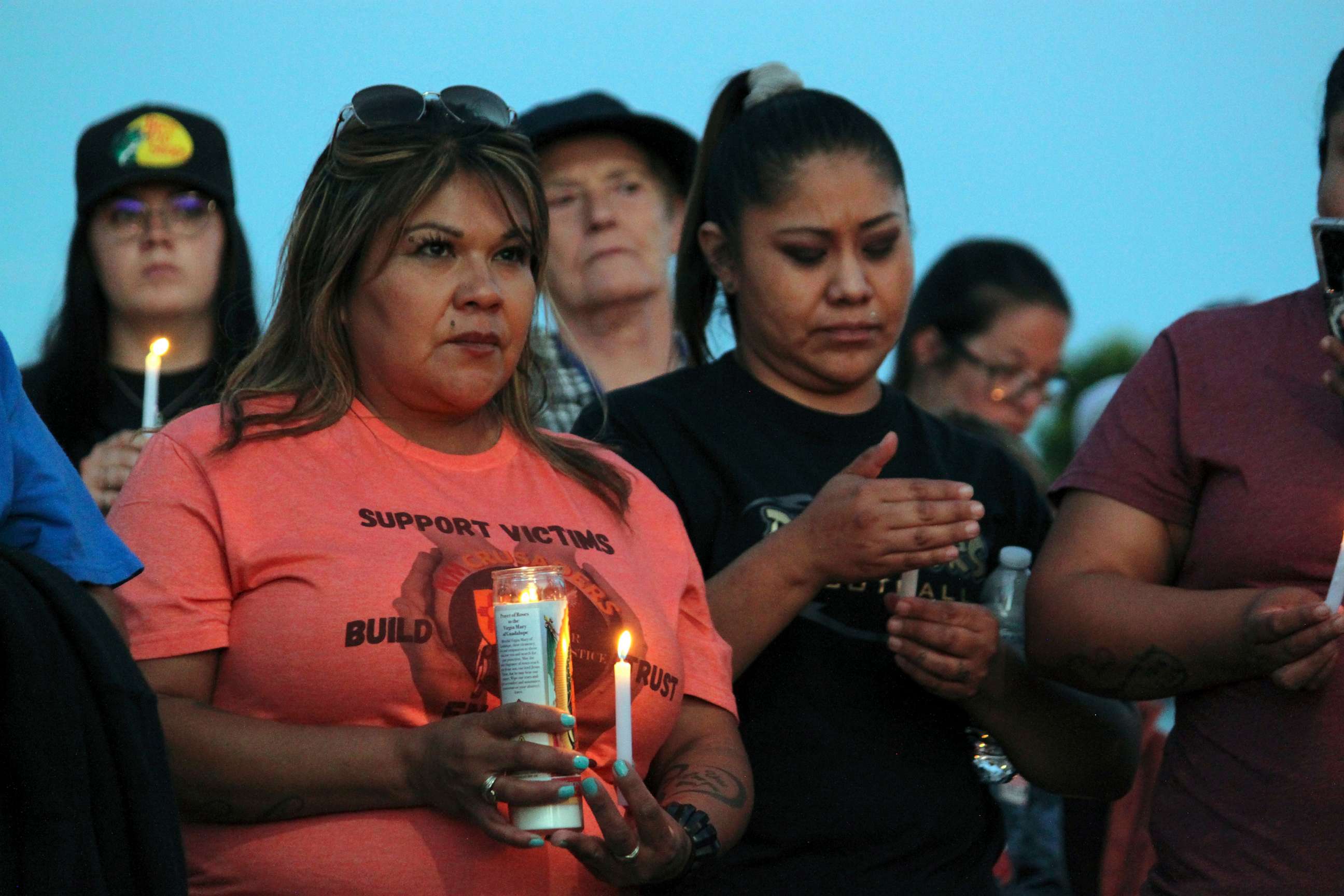 The two injured officers -- one from the Farmington Police Department and one from New Mexico State Police -- were transported to the nearby San Juan Regional Medical Center and listed in stable condition. The Farmington police officer was treated and released, while the state police officer remains hospitalized but is doing well, according to Hebbe.
The Farmington Municipal School District issued an alert on its Facebook page on Monday, stating that Apache and McKinley elementary schools, Central Kitchen and the CATE Center were under lockdown until further notice. Officials said all of the children and staff were safe.
At 1:05 p.m. MT, the lockdown was lifted and the students were planned to be released, according to the school district.
The investigation into the shooting is ongoing. The Farmington Police Department, the New Mexico State Police and the U.S. Bureau of Alcohol, Tobacco, Firearms and Explosives all responded to the scene and are involved in the probe.
"We are actively looking at several blocks of this crime scene to determine what exactly happened," Crum said.
New Mexico Gov. Michelle Lujan Grisham wrote in a Twitter post that she was monitoring the situation and expressed condolences for the victims.
"My administration will not stop fighting the epidemic of gun violence from every angle possible," Grisham said.
ABC News' Marilyn Heck contributed to this report.