Hurricane Michael latest: Number of missing in hard-hit Mexico Beach drops dramatically
Three people were unaccounted for Monday in Mexico Beach, Florida.
October 15, 2018, 5:27 PM
Five days after Hurricane Michael roared into the Florida Panhandle, decimating the seaside community of Mexico Beach, rescuers appear to have some good news -- just three people remain missing in the city that was torn apart by the Category 4 storm.
Hurricane Michael's death toll has climbed to 18 and officials feared the number of people killed by the storm would increase as crews sifted through the wreckage of once-bustling oceanside cities, including Mexico Beach and Panama City Beach, the Associated Press reported.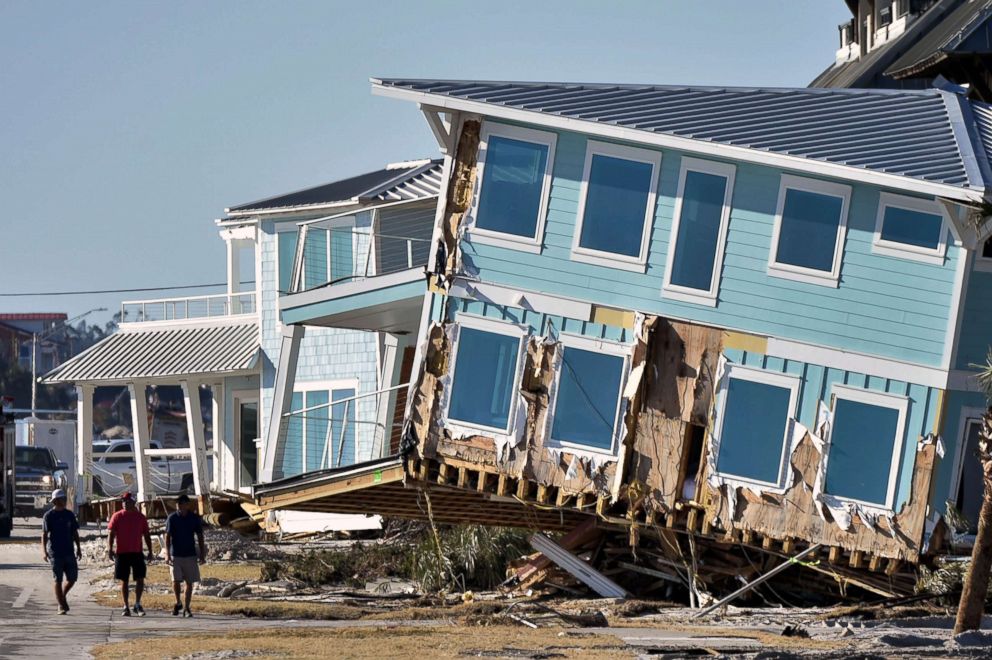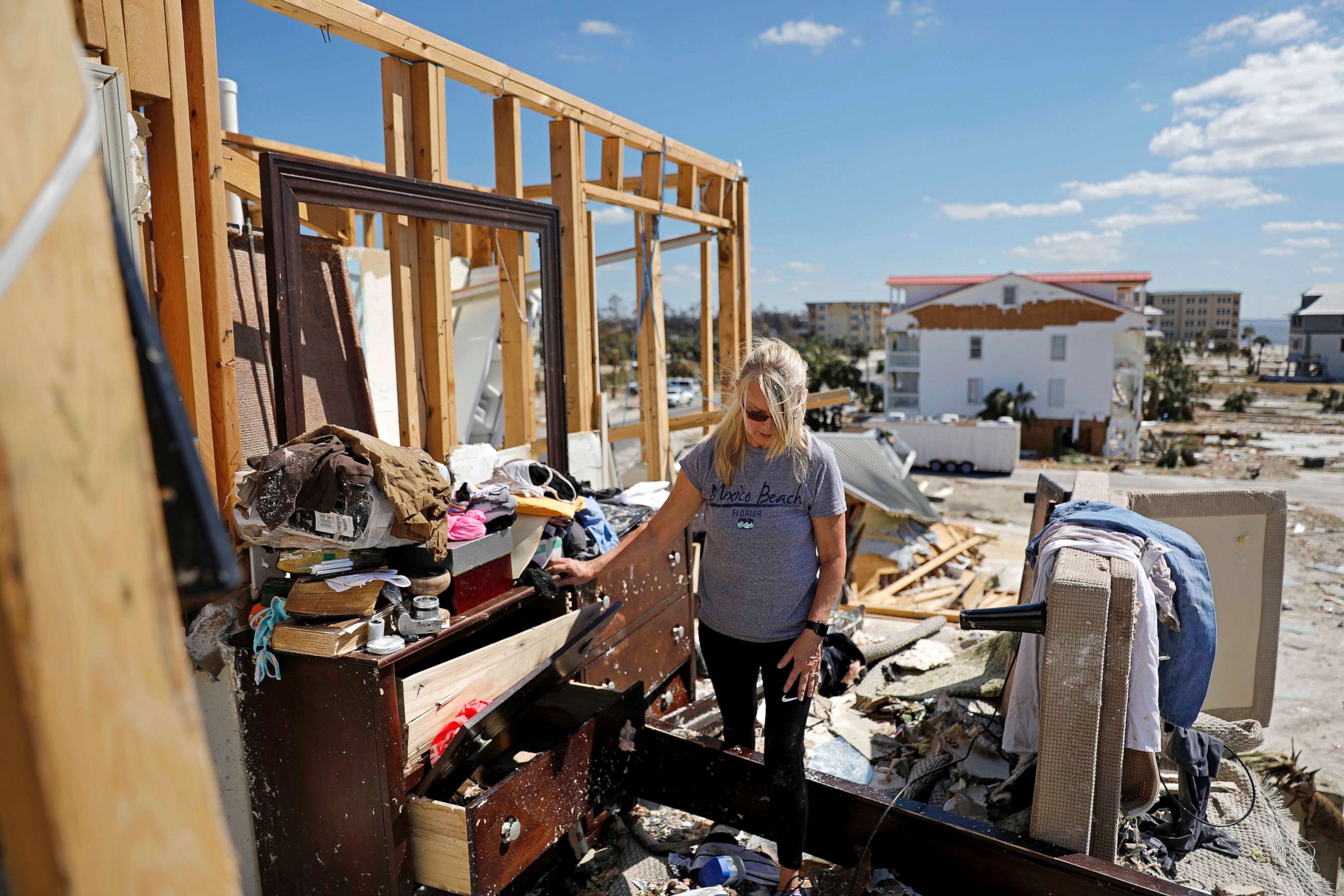 In Mexico Beach, three of those who didn't evacuate were missing still unaccounted for on Monday, city manager Tanya Castro told ABC News.
She said search and rescue teams were making their final sweep of the area and they're optimistic about finding the other three.
Mexico Beach Mayor Al Cathey had said 289 people, including 10 children, decided to stay put despite evacuation orders, and rode out the storm, which made landfall there on Wednesday. Michael devastated homes and businesses in Mexico Beach, which has a population of nearly 1,200.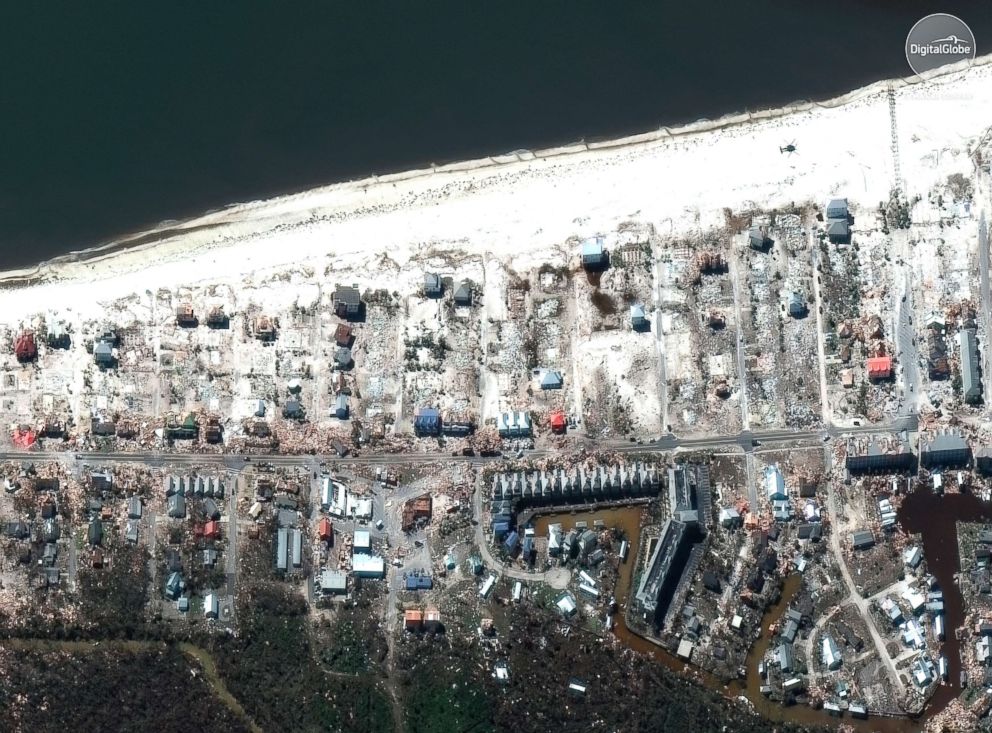 The powerful storm sounded like a freight train when it barreled into nearby Panama City, said resident Jackie Lane, who was overcome with emotion recalling her experience to ABC News on Monday.
PHOTOS: Hurricane Michael destroys parts of Florida
Residents line up for food from the Red Cross outside a damaged motel, Oct. 16, 2018, in Panama City, Fla., where many residents continue to live in the aftermath of Hurricane Michael. Some residents rode out the storm and have no place to go even though many of the rooms at the motel are uninhabitable.
Lane, her husband and her son rode out the storm on the second story of an inn down the street from her home. She and her son raced into the bathtub, she said, as her husband sat on the floor and put his feet up against the bathroom door to hold it.
"It was already splitting," she said of the door, her voice shaking, "and the roof came, the ceiling came off."
"For about three hours it just sucked us in and sucked us out, sucked us in and sucked us out," she said. "I thought I was gonna lose my husband cause the door was cracking. And the stove and refrigerator that was in there, we could hear them just banging together and clanging around. We seen the stove fly across us. We seen all the debris, trees, pieces of everything."
The entire second story of that inn is now gone.
"We lost everything," Lane said. "We're lucky to have our lives."
Of the 18 people killed as the hurricane swept through the Florida Panhandle, Virginia, Georgia and North Carolina, only one confirmed death was reported in Mexico Beach. When Michael made landfall there, winds topped out around 155 mph.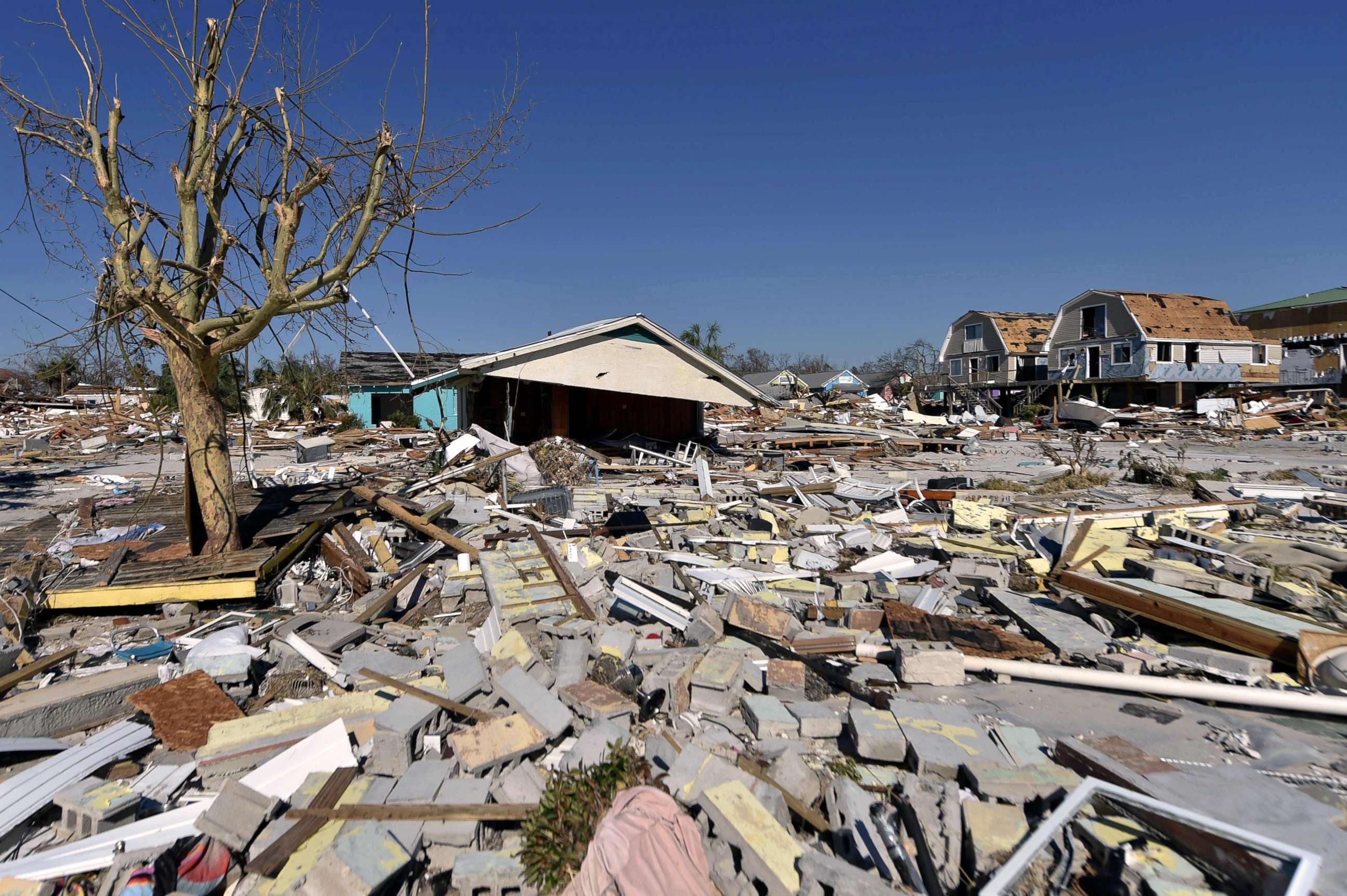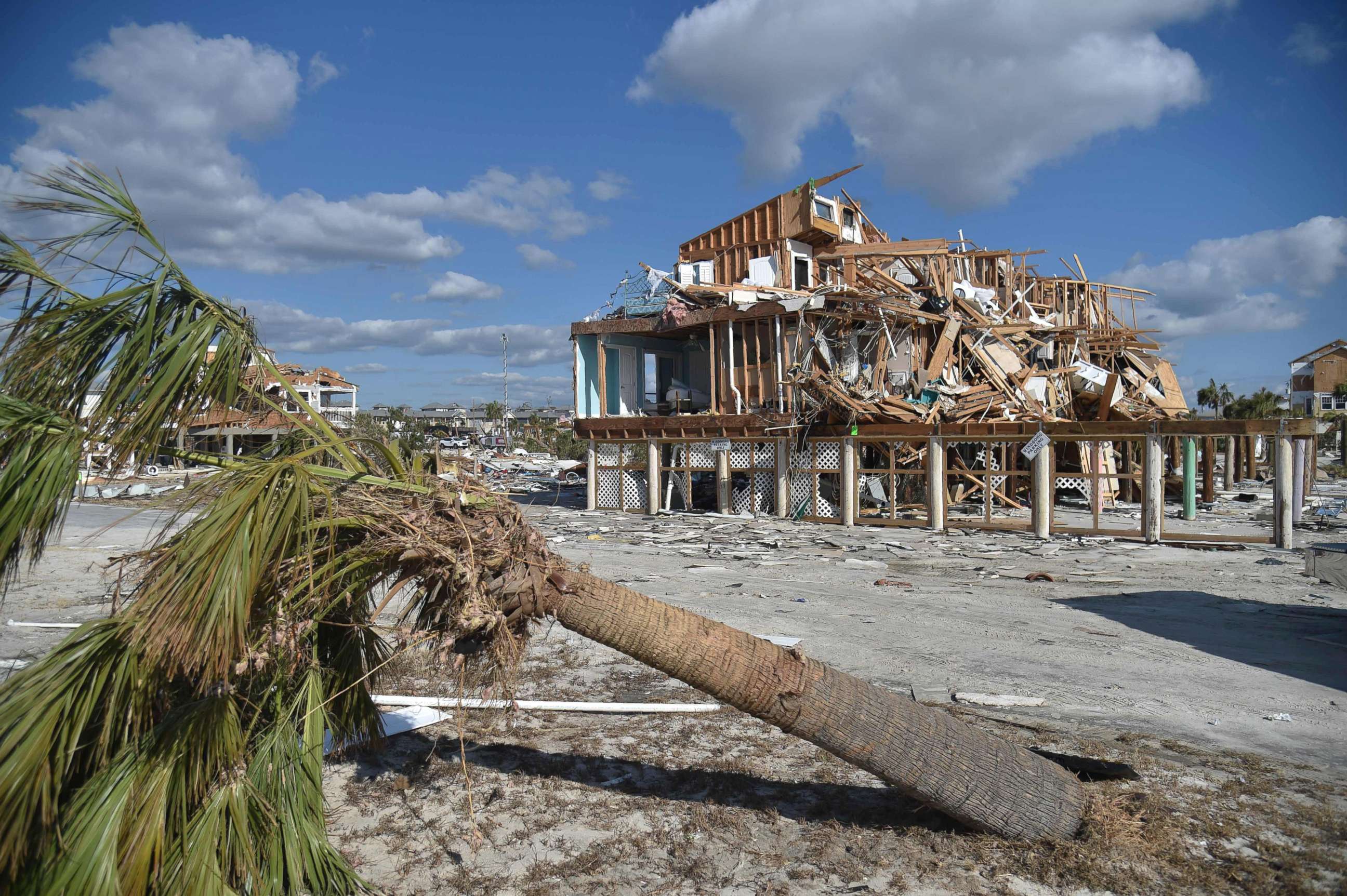 Michael knocked out power across the South, and Monday over 280,000 remained powerless across four states, including 150,000 in Florida.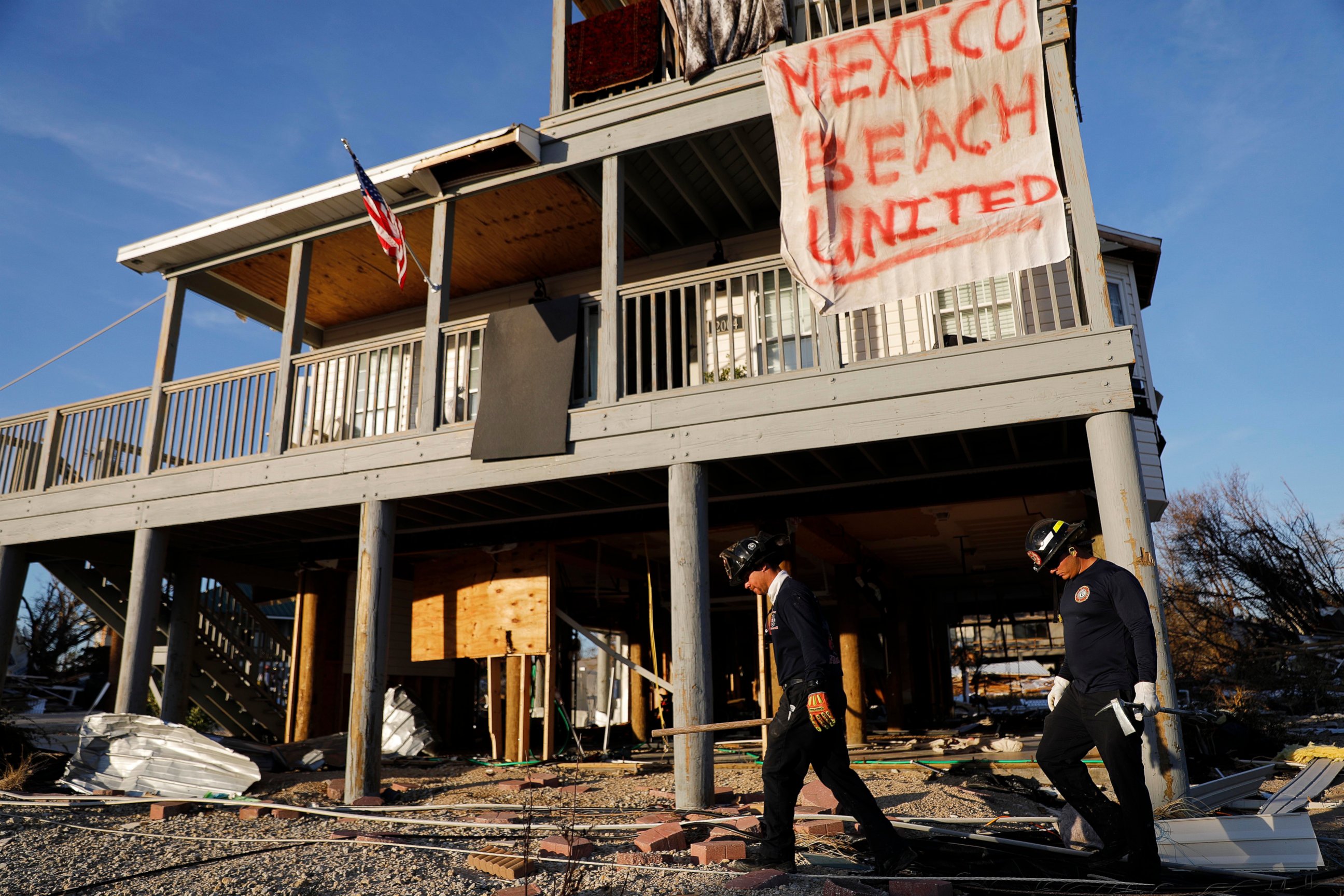 President Donald Trump toured some of the hurricane-hit Sunshine State Monday with Florida Gov. Rick Scott.
Trump called it "total devastation" as he toured a badly damaged neighborhood in Lynn Haven.
"To see this personally, is very, very tough," he said.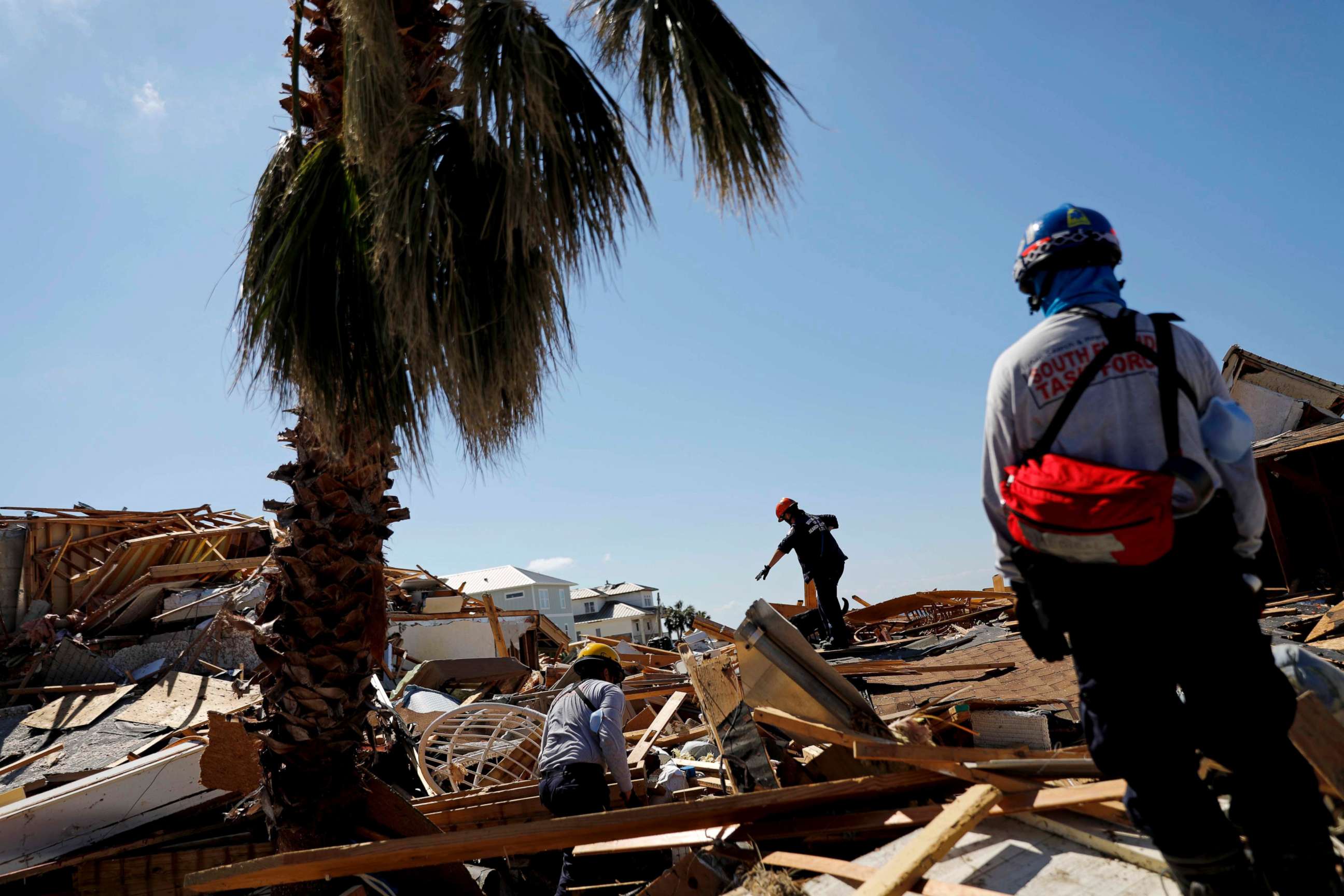 The storm not only destroyed homes and businesses in the city, it destroyed the Mexico Beach Police Department.
"We don't have a building -- from my understanding, the water surge moved it off its foundation," Police Chief Anthony Kelly told ABC News on Friday. "The officers, I finally made accountability of them all today, two days after the fact. ... They're not just my officers, the people that I work with, they're my family."
Emily Mitchell returned on Saturday afternoon to what was left of the house her family owned in Mexico Beach. The roof was ripped off and walls were blown in. She called it a "total loss."