From Alabama to Alaska, all 50 states had March for Our Lives protests
Hundreds of thousands of energized protesters joined in across the U.S.
Hundreds of thousands of energized protesters rallied in all 50 states and in Washington, D.C., in the March for Our Lives demanding action toward ending gun violence in the U.S.
The marches Saturday came a little more than a month after the Valentine's Day school rampage in Parkland, Florida, that killed 17 students and teachers.
The largest turnout was in the nation's capital, but solidarity was shown nationwide with protesters from toddlers to grandparents joining to echo the call of Parkland's high school students that "enough is enough."
From bullseyes printed on kids' T-shirts in Alaska to "fists in the air!" rallying cries in Alabama, here are some of the sights and sounds from the day.
March for Our Lives 2018
Hundreds of thousands of Americans took to the streets in cities across the U.S. on March 24, 2018, in the biggest protest for gun control in a generation, spurred largely by the shooting that took place on Valentine's Day at Marjory Stoneman Douglas High School in Parkland, Fla., where 17 people died. <br> <br> Students from Centreville, Va., wear targets on their chests as they arrive for the March for Our Lives rally on March 24, 2018, in Washington, D.C.
Alabama
Alaska
Washington, D.C.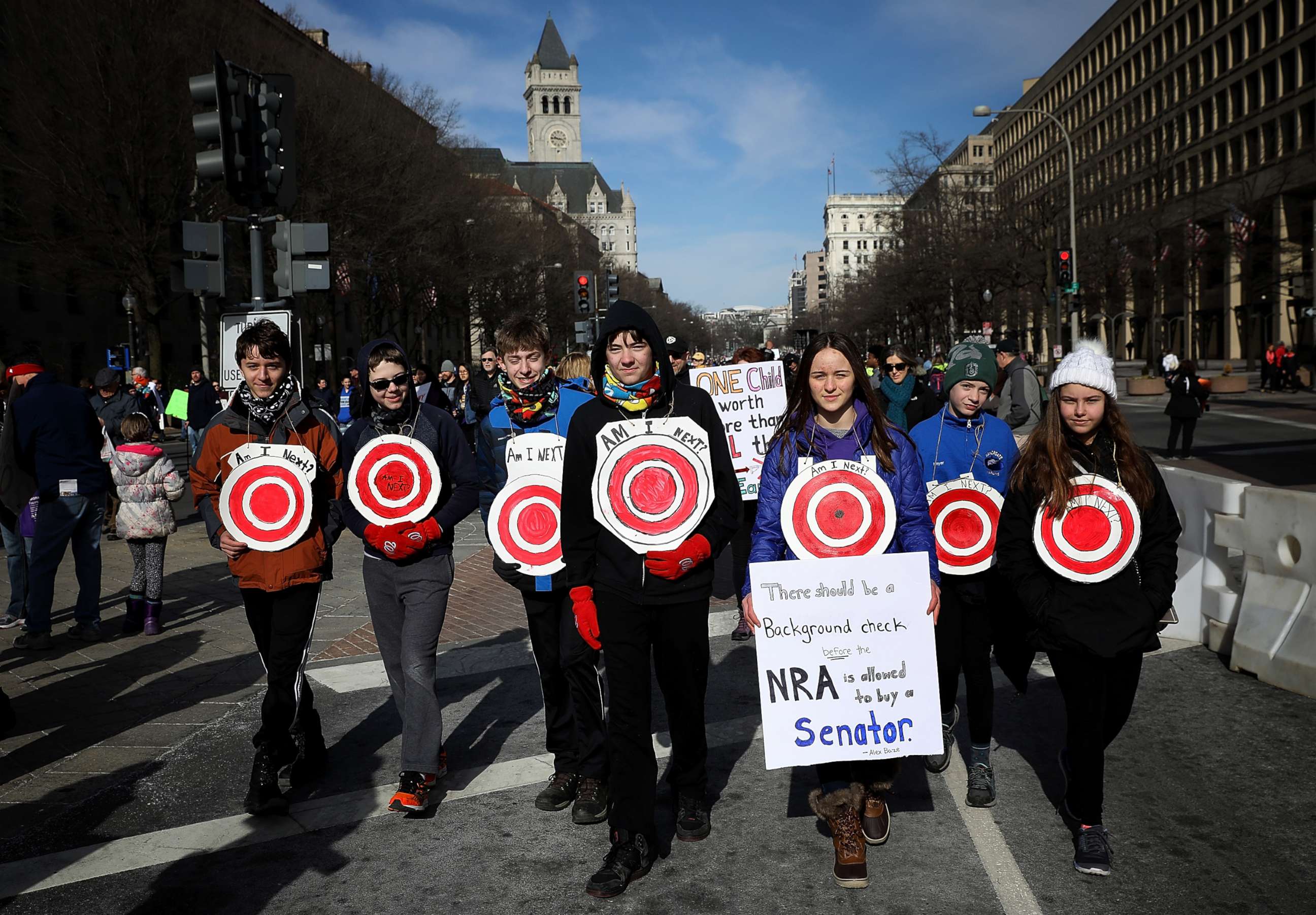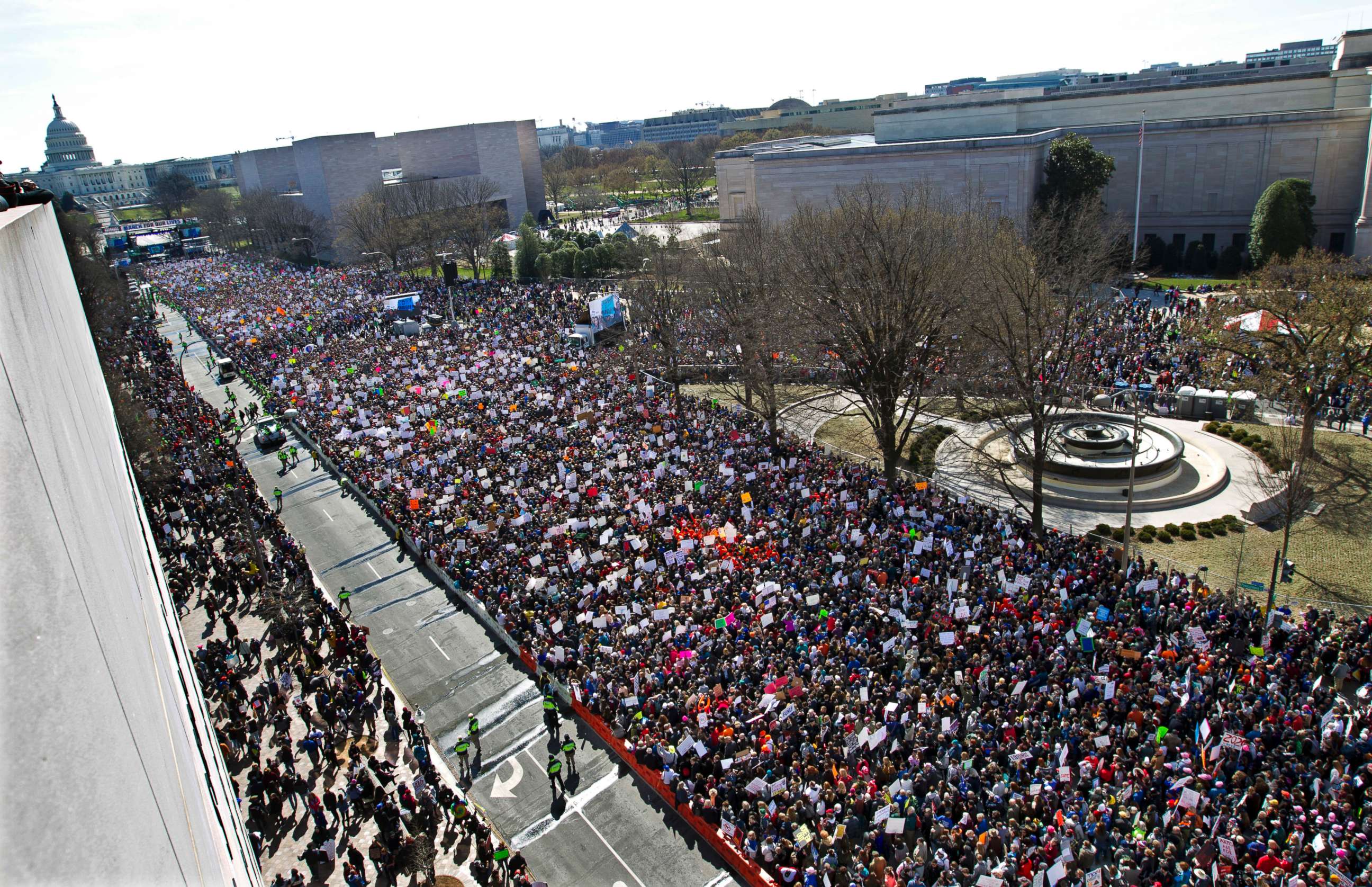 Arizona
Arkansas
California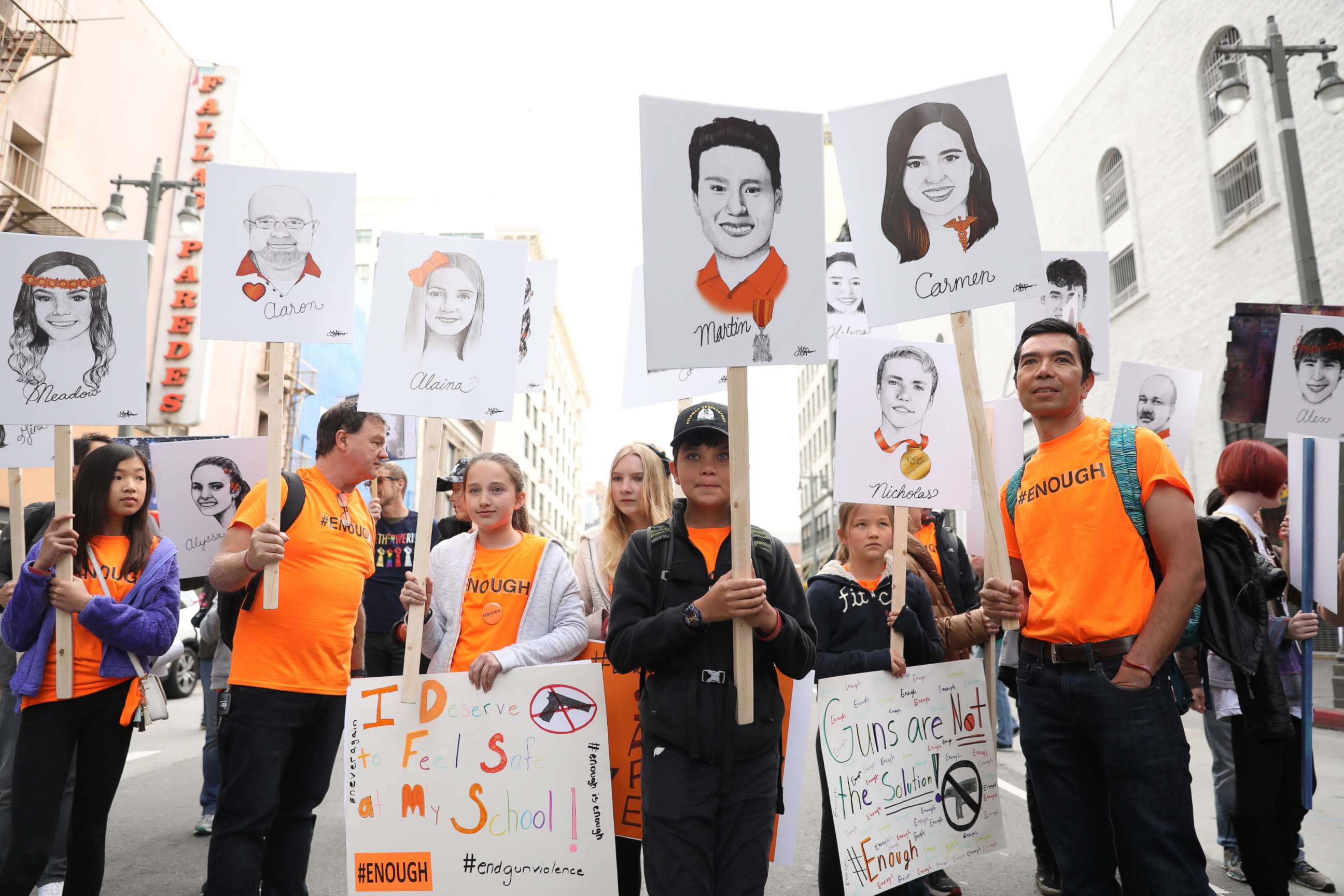 Colorado
Connecticut
Delaware
Florida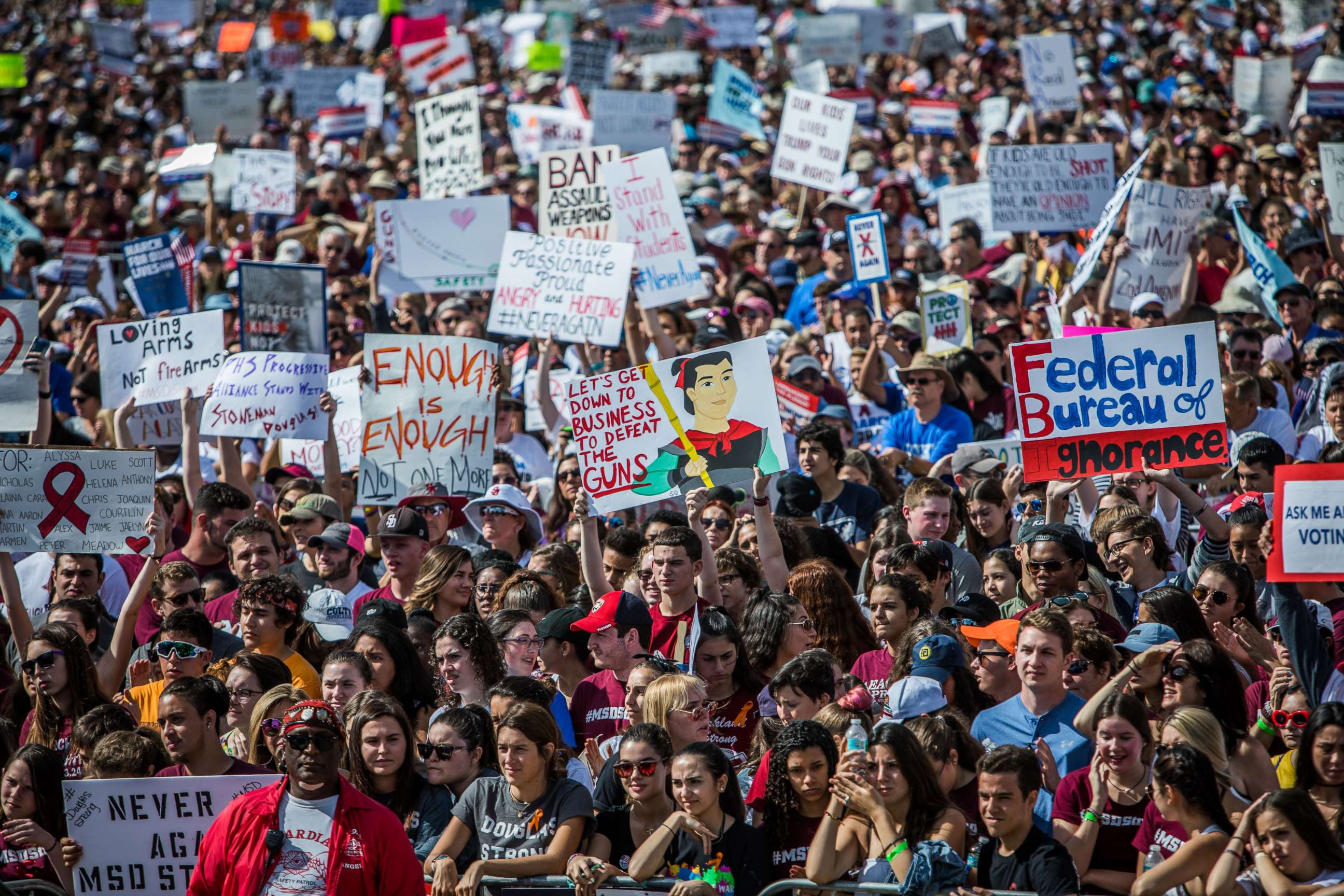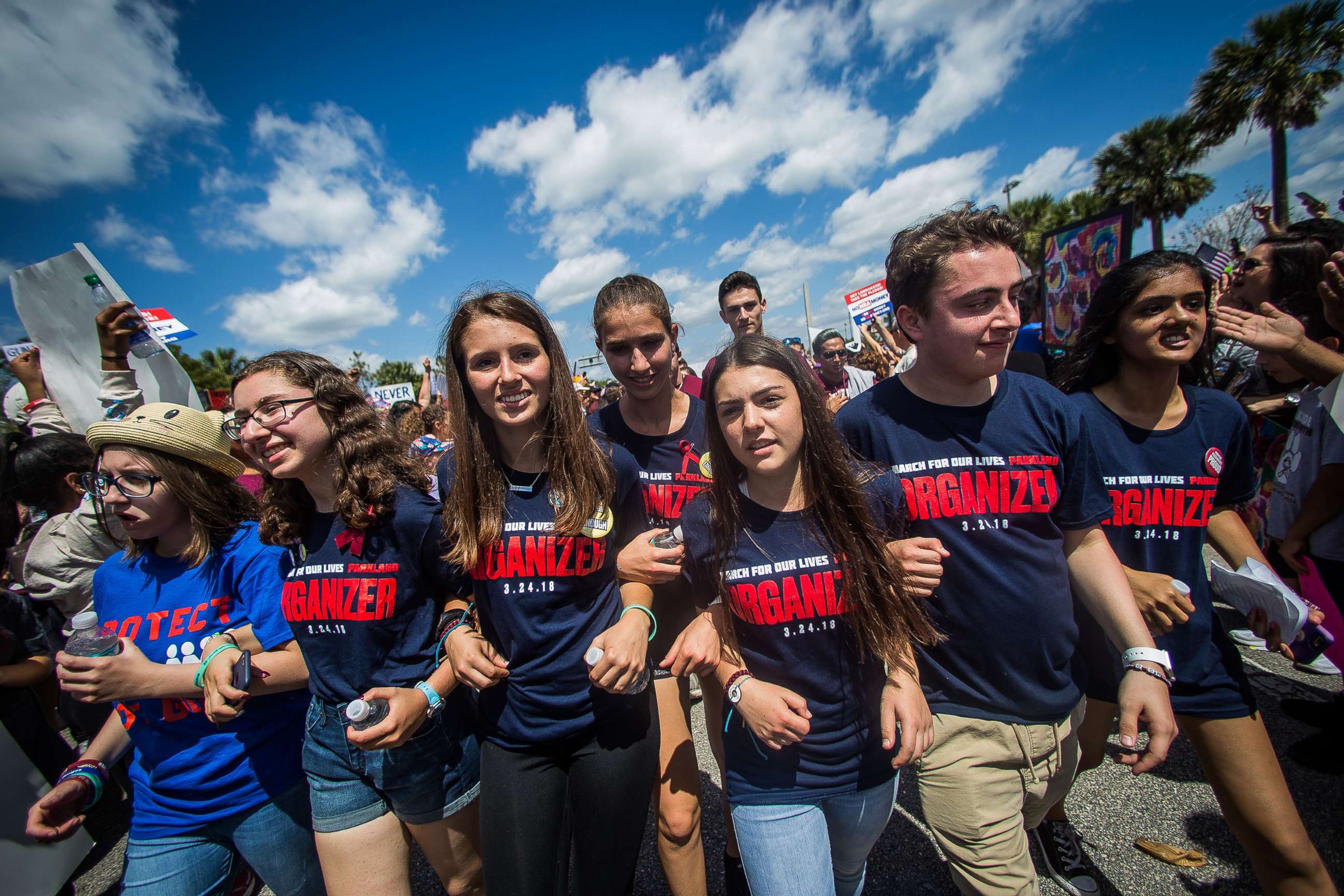 Georgia
Hawaii
Idaho
Illinois
Indiana
Iowa
Kansas
Kentucky
Louisiana
Maine
Maryland
Massachusetts
Michigan
Minnesota
Mississippi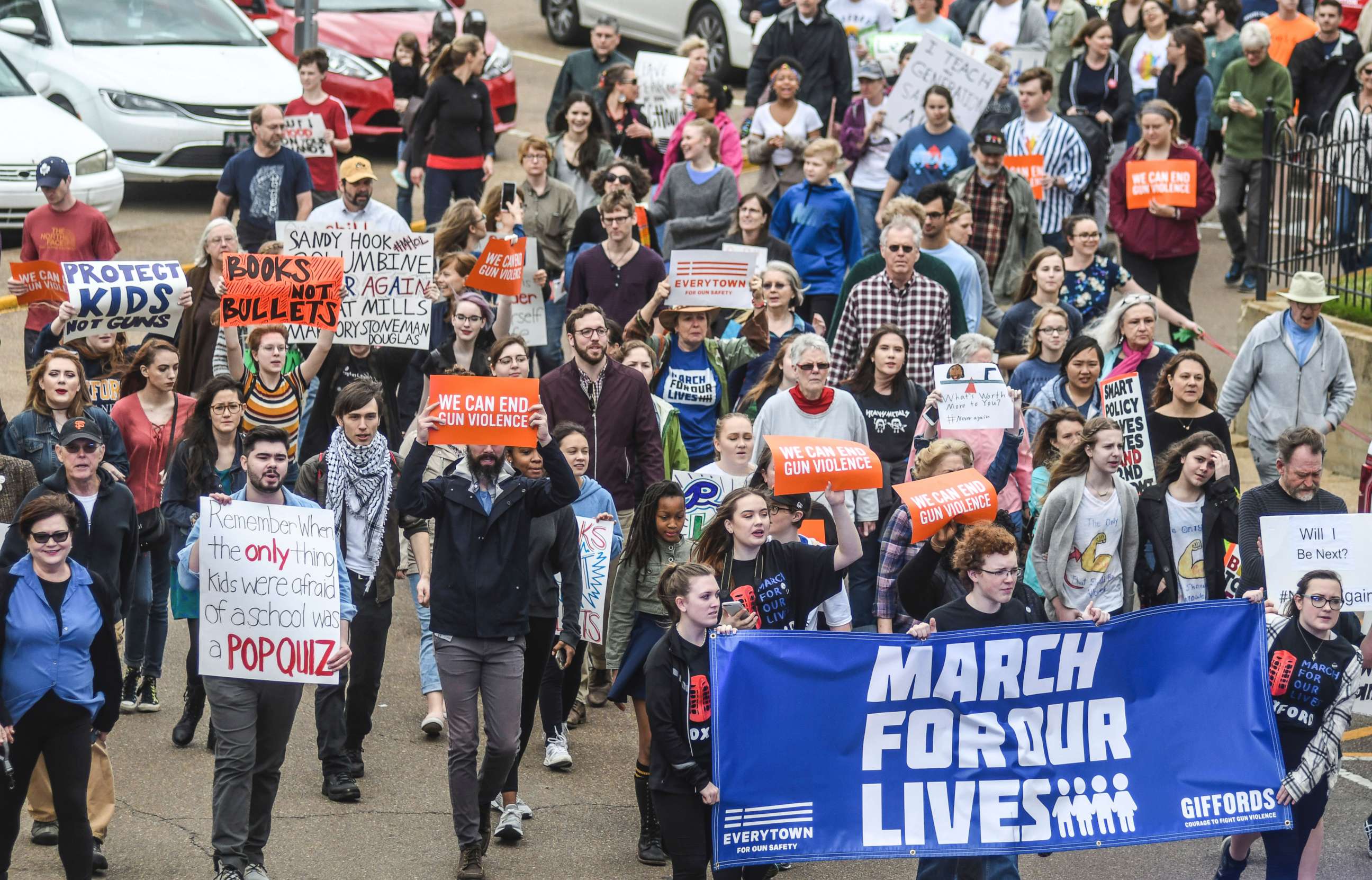 Missouri
Montana
Nebraska
Nevada
New Hampshire
New Jersey
New Mexico
New York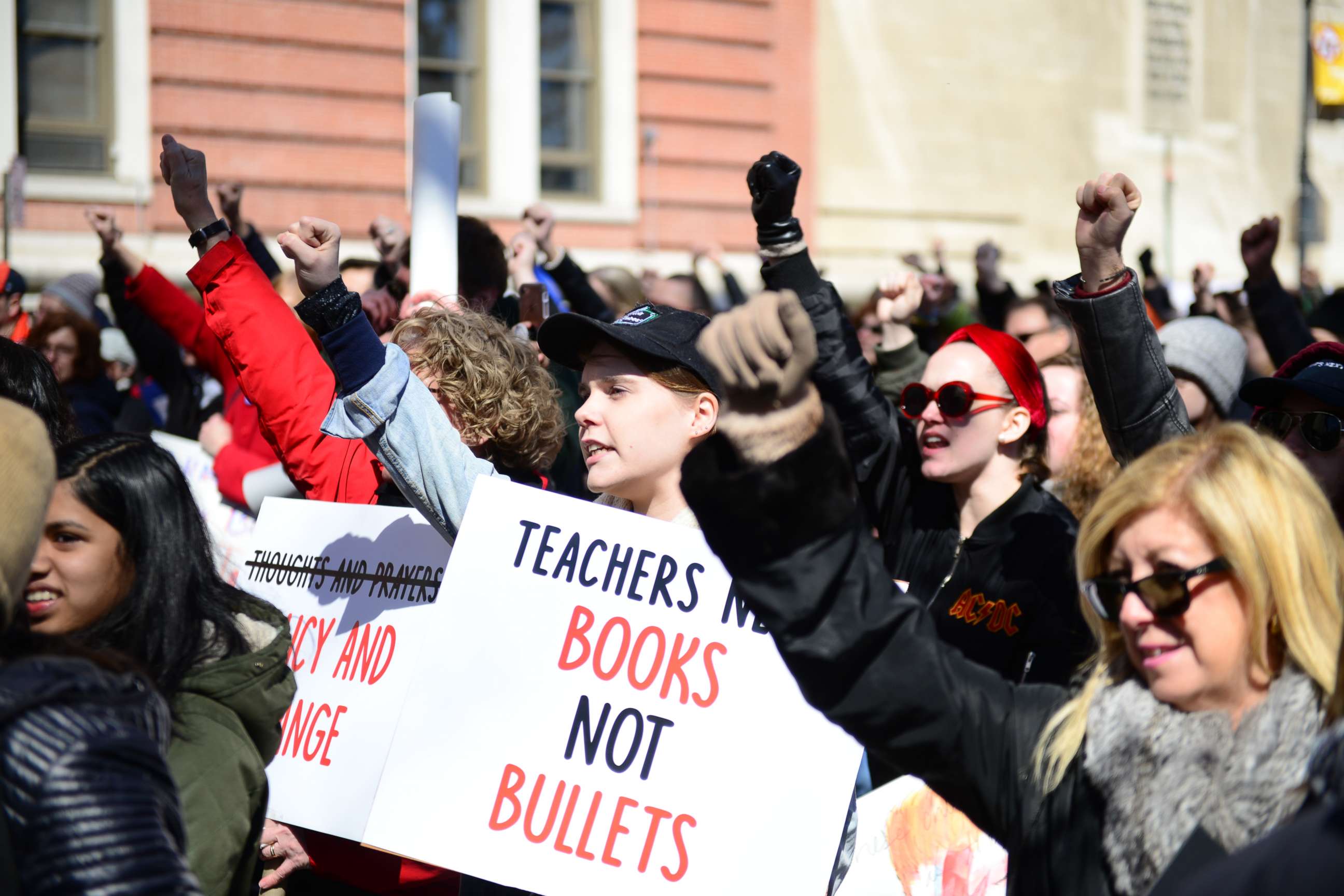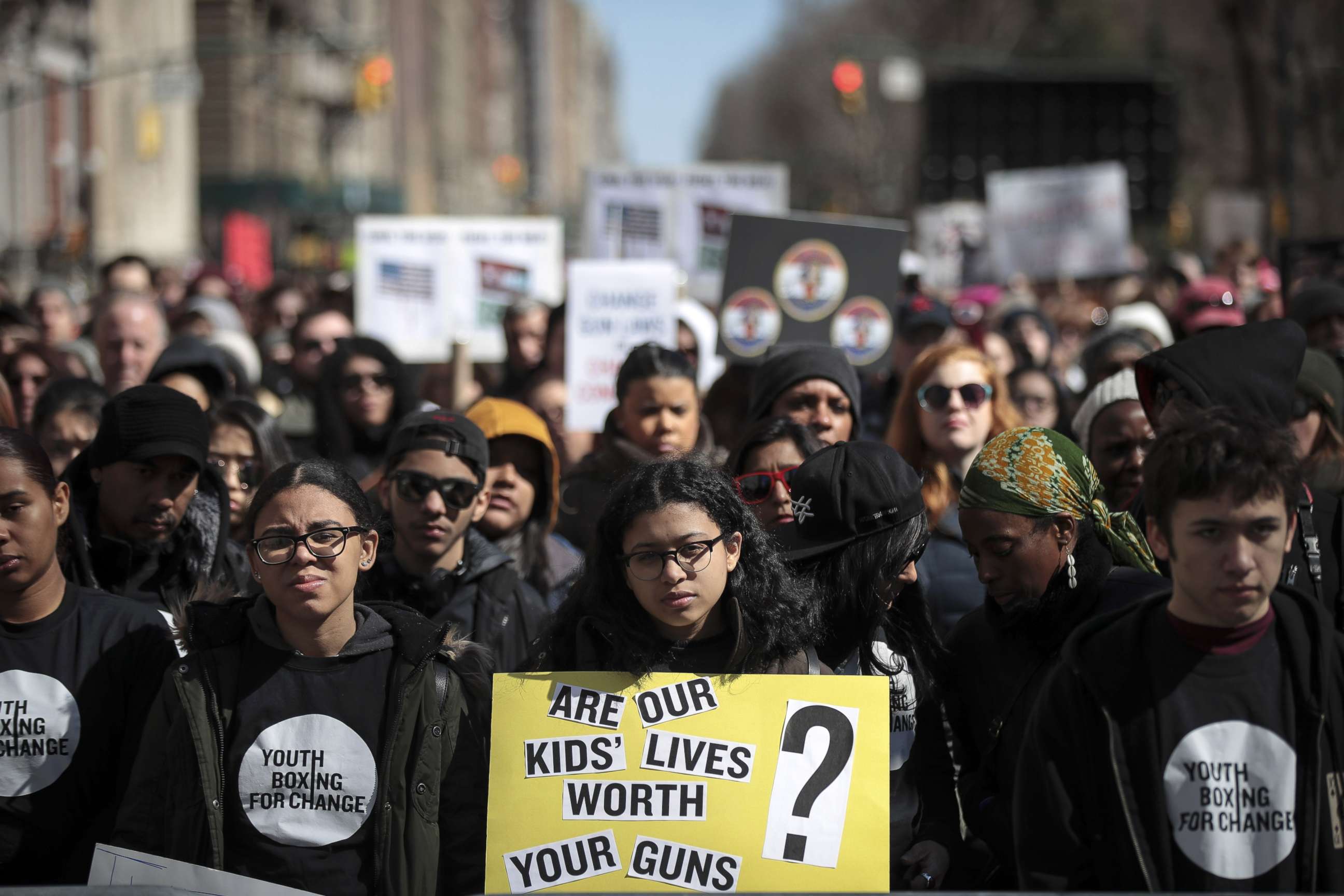 North Carolina
North Dakota
Ohio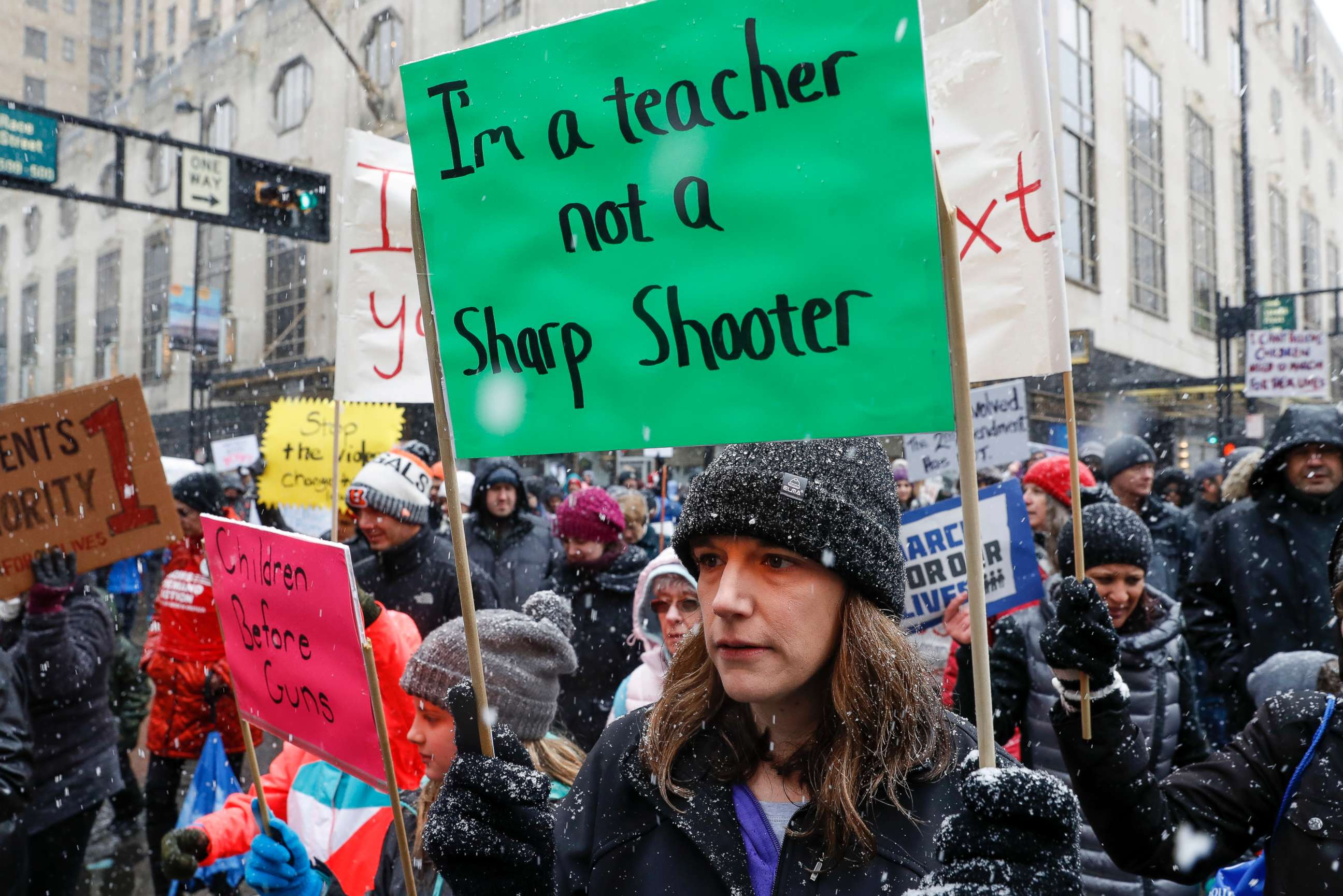 Oklahoma
Oregon
Pennsylvania
Rhode Island
South Carolina
South Dakota
Tennessee
Texas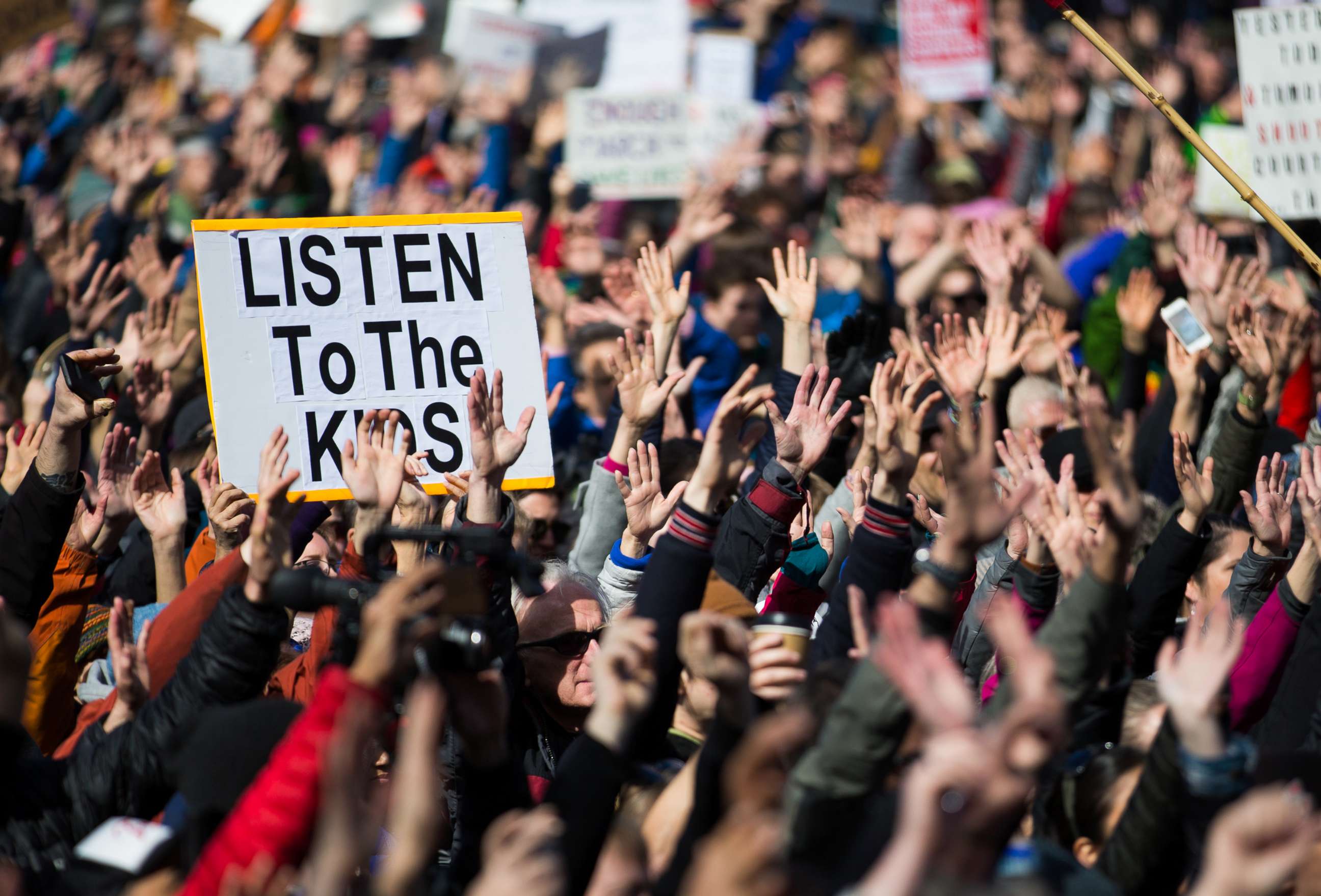 Utah
Vermont
Virginia
Washington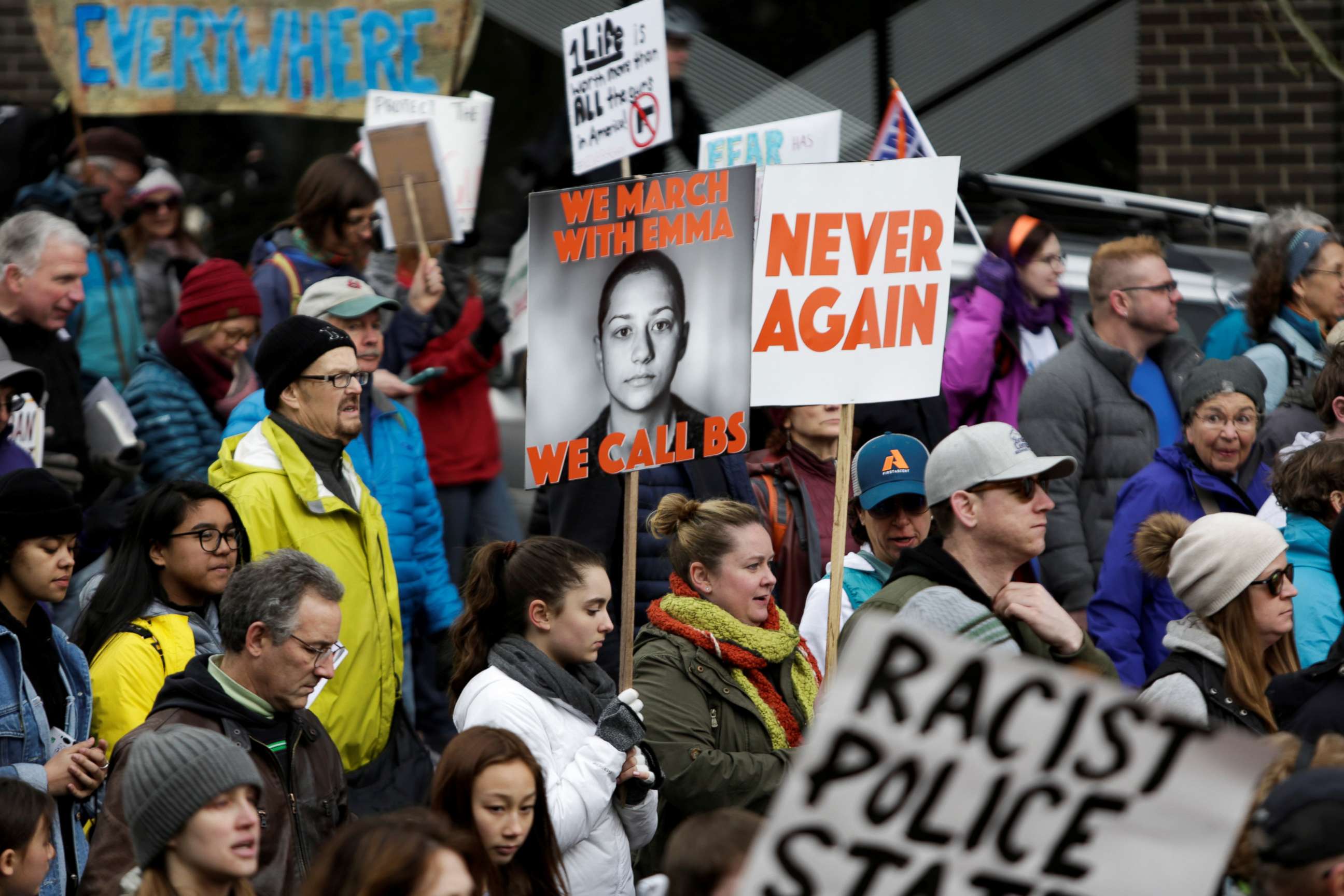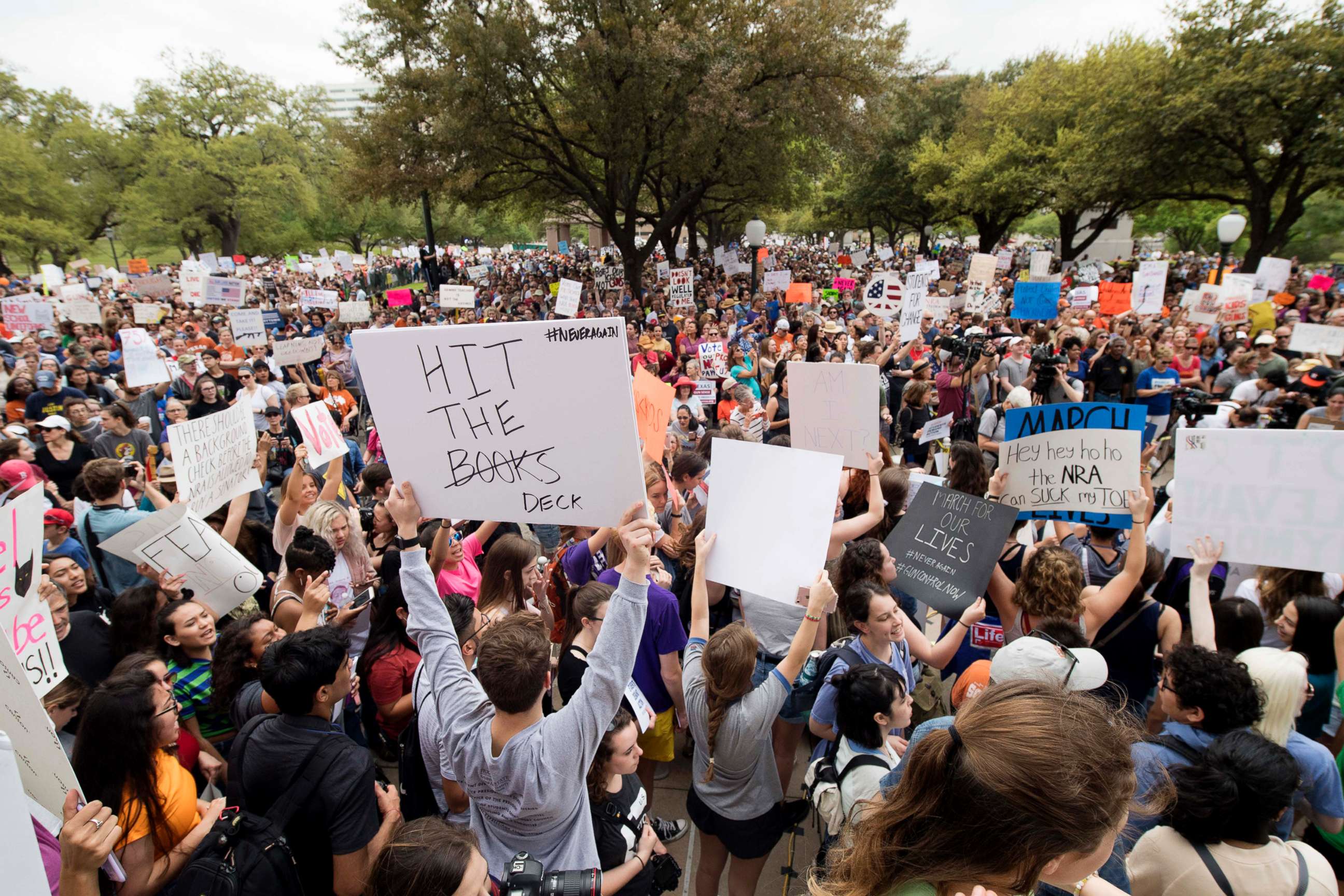 West Virginia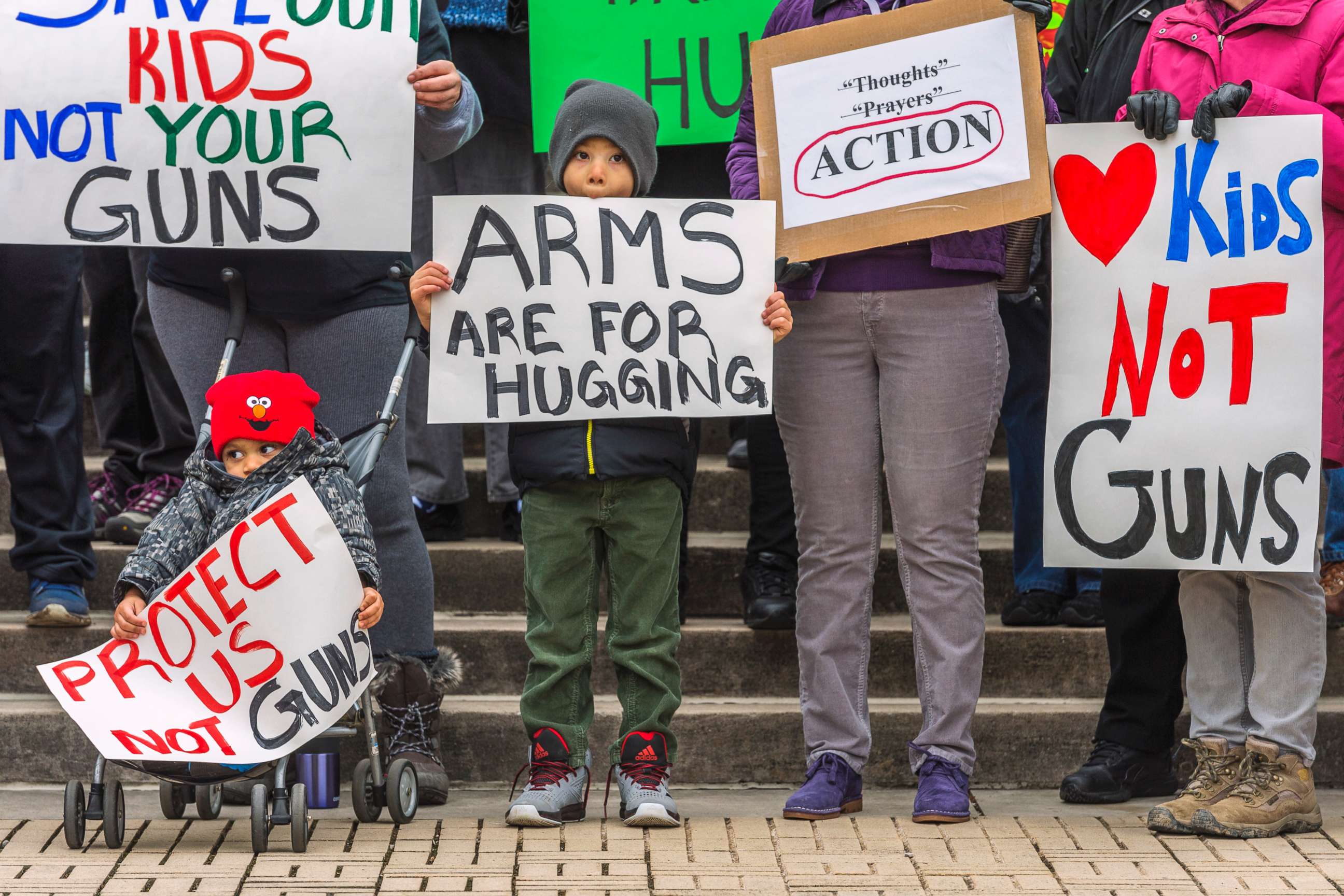 Wisconsin
Wyoming
ABC News' Alexandra Faul, Dennis Powell, Samantha Reilly, Nataly Pak, Devin Garbitt and Merdie Nzanga contributed to this report.