At least 79 people are missing and presumed dead from the massive fire that engulfed a residential high-rise building in London earlier this week, police said on Saturday.
Interested in
London?
Add London as an interest to stay up to date on the latest London news, video, and analysis from ABC News.
Police warned the number of fatalities may still rise.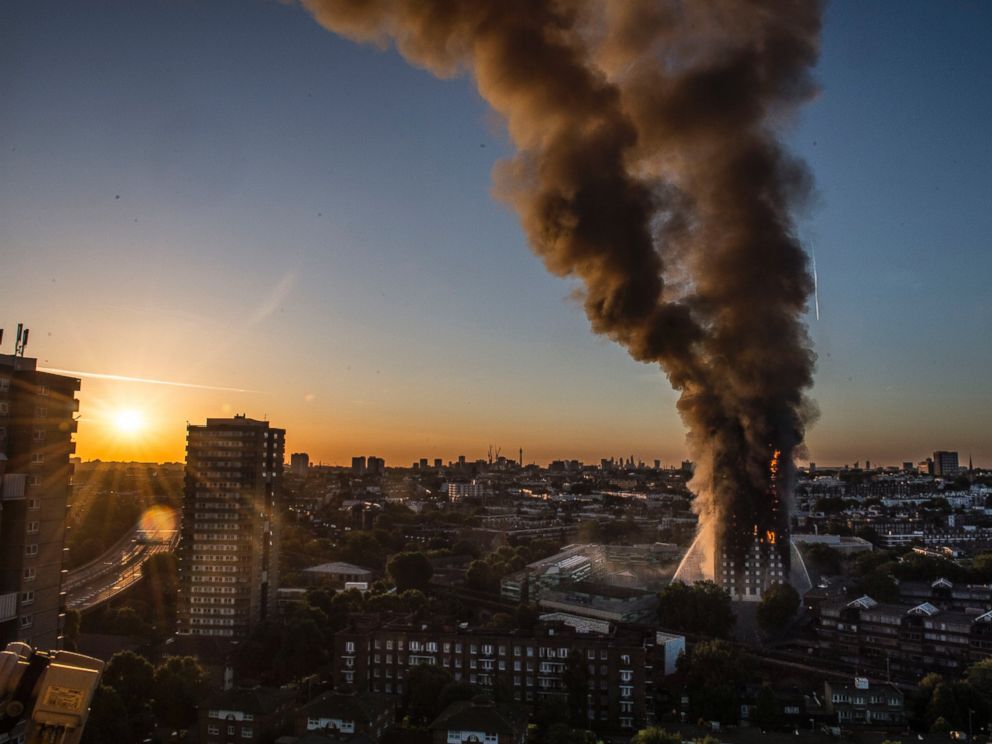 Metropolitan Police Service Commander Stuart Cundy said on Saturday that authorities have formally identified one of the victims who died in the June 14 blaze as 23-year-old Mohammad Alhajali, a resident of the apartment building in the West London neighborhood of North Kensington. Alhajali and his brothers fled their home in Daraa, Syria, due to the ongoing civil war and moved to London in 2014.
"Mohammad was a very amazing and kind person. He gave love to everyone. He came to the U.K. because he had ambitions and aims for his life and for his family. Our whole family will miss Mohammad dearly and he will never be forgotten. To God we belong and to him we return," Alhajali's family said in a statement released by police.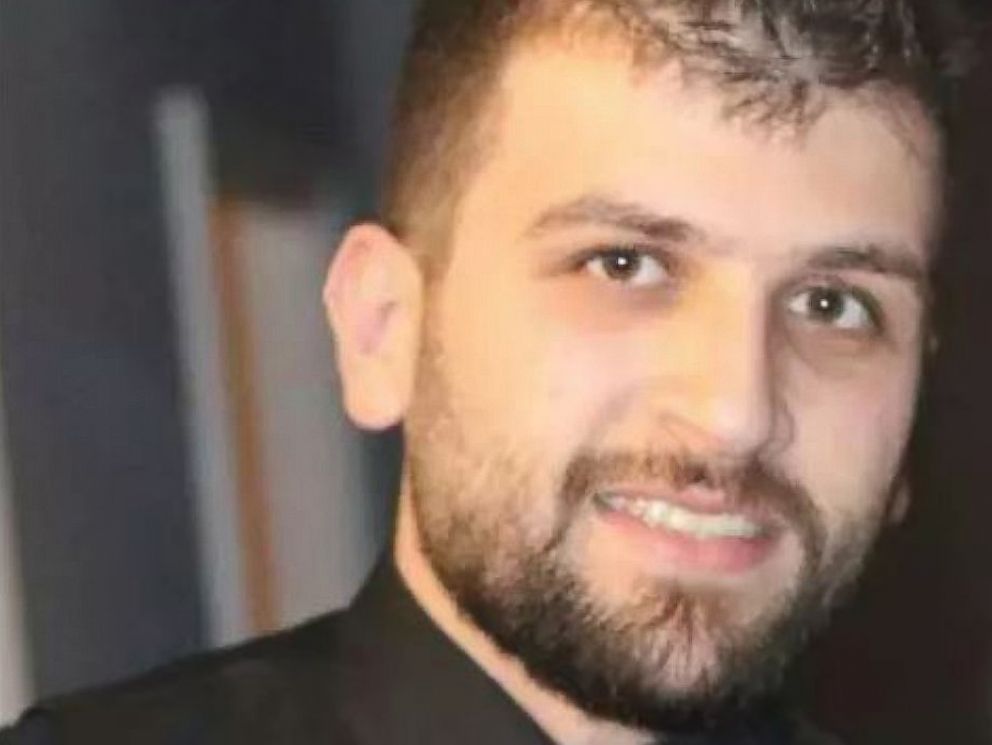 Cundy said rescuers don't expect to find any survivors inside the building.
Investigators believe the fire started at around 1 a.m. local time Wednesday on the fourth floor of the 24-story Grenfell Tower. The London Fire Brigade dispatched more than 200 firefighters, at least 40 fire engines and about 20 ambulance crews in an effort to battle the inferno.
It took nearly two hours to gain control of the conflagration, according to fire officials.
"This is an unprecedented incident," London Fire Commissioner Dany Cotton told reporters Wednesday night. "In my 29 years of being a firefighter, I have never, ever seen anything of this scale."
The Metropolitan Police Service, which is leading the ongoing investigation, believes it has identified the origin of the fire, which so far does not appear to have been intentional. The exact cause of the fire is still unknown.
In addition to those killed, the blaze injured at least 74 people. As of Saturday afternoon, 19 remain hospitalized, with 10 in critical condition, according to police.
It's unclear exactly how many residents were inside the building at the time. But the tower, built in 1974, contained 120 apartments, according to its management company, the Kensington and Chelsea Tenant Management Organization.
Cundy has said that the ongoing operation to recover and identify all victims is a complex process, and some may never be identified.
"The conditions inside Grenfell Tower mean that the search-and-recovery operation to find and recover the victims is extremely challenging. The upper floors of the block are particularly hazardous due to the damage caused by the fire. The sad reality is that this work will take some time, stretching into many, many weeks," the police commander said at a news conference Friday afternoon.
"Sadly, the nature of injuries caused by such an intense fire will mean the identification process will take some time. But it would also be deeply distressing for families for us to release wrong information," he added.
The fire has left the building almost completely charred, and there were concerns about the tower's structural integrity, as it appeared to lean slightly to one side.
Search-and-recovery efforts were paused on Friday over safety concerns, but resumed Saturday afternoon, police said.
At the news conference Saturday afternoon, Cundy reiterated that the time it will take to find and recover victims will be "significant."
"Both myself and colleagues from London Fire Brigade have already said it will take weeks. It may take longer than that. My commitment to families is that as soon as we can, we will locate and recover their loved ones," he told reporters. "The reason we had to pause the search and recovery yesterday was for the safety of our staff. We do not want another fatality arising out of this tragedy."
Following a meeting of the Grenfell Tower task-force on Saturday, London Mayor Sadiq Khan announced that a "London-wide local authority recovery operation" was established Friday in response to the devastating fire.
Khan said people were frustrated by the lack of information about the missing and the dead, as well as a lack of coordination between support services. Residents who survived the tower blaze lost everything and have no idea where they are going to live, or how they will get back on their feet.
"The government must ensure the recovery operation receives all resources and expertise they need," Khan said in a statement posted to Facebook. "I have stressed to the task-force the need for local residents and the wider public to be provided with as much information as possible and for there to be maximum transparency."
The move comes after Khan wrote an open letter to U.K. Prime Minister Theresa May, who chairs the task-force, saying people were frustrated by the lack of information about the victims, as well as a lack of coordination between support services.
"The scale of this tragedy is clearly proving too much for the local authority to cope with on their own," the mayor said in his open letter to the prime minister.
After meeting with survivors of the fire on Friday, May announced a 5 million pound ($6.4 million) fund to help them in their plight. The fund includes a guarantee to rehouse Grenfell Tower residents as close as possible to where they previously lived.
The Conservative Party leader has been criticized for failing to meet with survivors of the fire on her first visit to the site earlier this week.
ABC News' Rashid Haddou, Joshua Hoyos and Joseph Simonetti contributed to this report. The Associated Press also contributed to this report.