An 11-year-old girl was asked to leave class at her Louisiana private school over her hair extensions, according to her family.
On Monday, 6th grader Faith Fennidy was pulled out of class at Christ the King Elementary School in Terrytown over a school policy banning hair that isn't natural.
Her brother, Steven Fennidy, posted a video to Facebook showing the 11-year-old, dressed in her school uniform with her braided hair in a ponytail, crying in the school office while her family tries to understand what she did wrong.
"What's wrong with her hair?" a family member can be heard asking a school administrator in the background. Faith and her family then walk out of the school and drive away.
Fennidy wrote that Faith has been attending the school for two years and has worn hair extensions in the past, but the school "sneakily" implemented a new rule stating that no extensions, clip-ins or weaves are allowed.
In a statement, Archdiocese of New Orleans Superintendent RaeNell Billiot Houston said schools develop policies that are "appropriate for their respective schools."
Applicable to all students, the school's policy states that, "Only the students' natural hair is permitted," according to the statement. The new rule was communicated to parents during the summer and again before the first day of school, Houston said.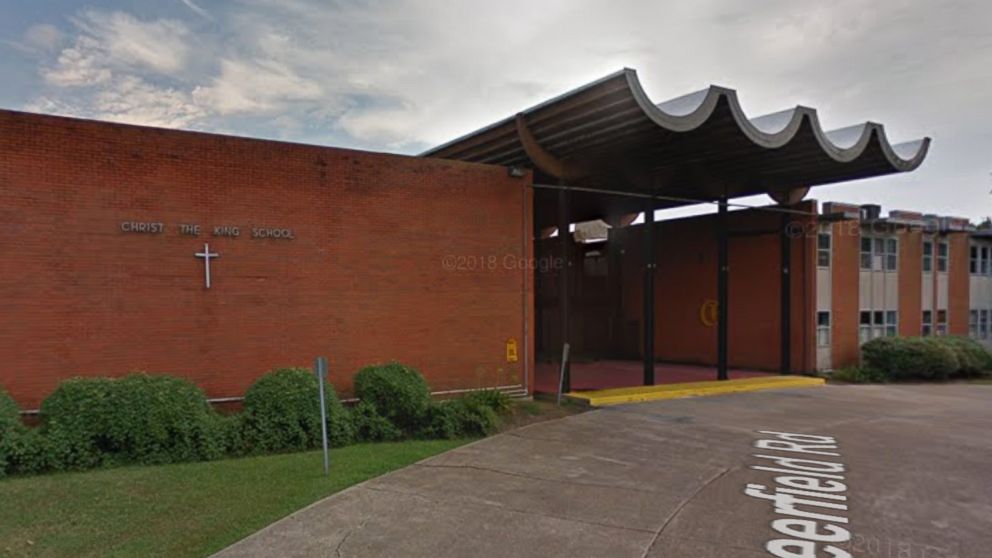 Houston told ABC New Orleans affiliate WGNO that Faith and her family were told last week that her hairstyle was not in compliance, and that they agreed to change her hair to "comply with the policy."
While Faith had her hair re-done on Friday, her new hair style was "not in compliance" when she returned to school on Monday, which prompted the student's parents to remove her from the school, Houston told the local station.
The Archdiocese of New Orleans did not respond to ABC News' request for comment.
Fennidy accused the new school policy of not being inclusive toward black children's hairstyles, describing it as "one more barrier to entry for black people."
"Extensions make the hair easier to maintain. It allows my sister to have access to the swimming pool without having to get her hair re-done every night," Fennidy wrote. "...This decision is going to affect black children more than white children."
Fennidy's video had been viewed more than 1 million times by Tuesday afternoon.
Faith will no longer attend Christ the King Elementary School, her mother, Montrelle Fennidy, told NOLA.com. The family is in the process of finding a new school.
"We remain committed to being a welcoming school community that celebrates our unity and diversity," Houston said.
The incident echoed a similar scenario that occurred in Florida last week, in which a 6-year-old boy was turned away from his Christian private school over his dreadlocks, The Washington Post reported.
Boys at A Book's Christian Academy near Orlando have never been permitted to have long hair in the school's 47-year history, administrators told The Post.