— -- John Middlemas is a 97-year-old World War II veteran who fought on the battlefield.
But on Sunday, the elder sailor took his fight to the football field by kneeling in solidarity with the hundreds of NFL athletes namechecked by President Trump as being unpatriotic for refusing to stand when the "Star-Spangled Banner" is performed.
"I want to show support for those kids," Middlemas told his grandson Brennan Gilmore during a chat they shared on Saturday. "They have every right to protest."
The inspiration to take a stand by bending the knee started on a Friday night in Huntsville, Alabama.
While President Trump was in town to stump for GOP senatorial candidate Luther Strange, he dared NFL owners to sack players who protest the national anthem.
"Wouldn't you love to see one of these NFL owners, when somebody disrespects our flag, to say: 'Get that son of a b---- off the field right now, out?'" the president said.
Trump condemned the growing number of athletes who have followed former San Francisco 49ers quarterback Colin Kaepernick's lead.
Kaepernick started protesting the national anthem to raise awareness against the treatment of blacks in the United States when he was a backup NFL quarterback during the 2016 preseason.
Middlemas said he fought wars overseas to secure the exact freedoms the professional athletes like Kaepernick were exercising, his grandson said, and felt that Trump's comments were a slight to servicemen like himself.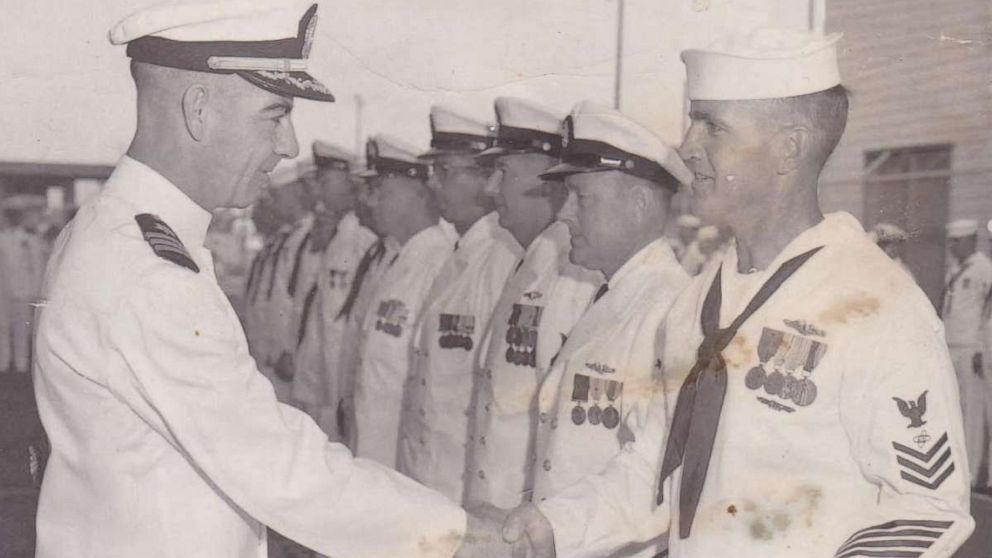 "He told me, 'I was in the military, I fought in World War II and I thought what I was fighting for was your ability to protest,'" Gilmore said.
In that same conversation, Middlemas apparently wanted to act.
"My grandfather was very adamant: it's not just the flag and the anthem which are important but it's the values and the ideas they represent," Gilmore continued.
"He saw the language from the president as very divisive and putting people into two camps."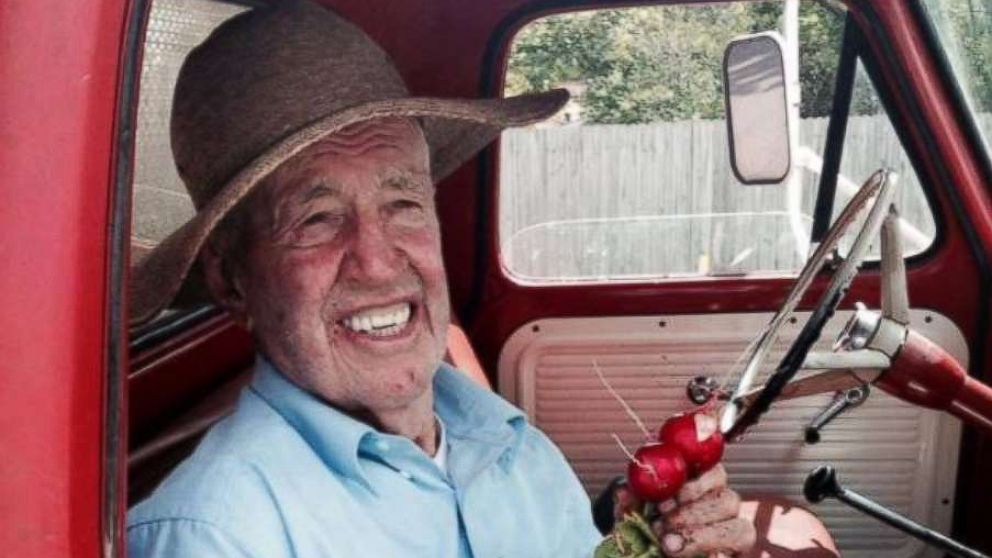 Middlemas, according to his grandson, served in the Navy for 21 years and retired as an Electronic Technician First Class. He went on to have six children and 32 grandkids, raised cattle and saddle bred horses in the small town of Willard, Missouri. Gilmore was inspired by his grandfather to join the Foreign Service himself.
It was Gilmore's aunt who photographed "Grandpa John" in the pose seen on Twitter, bending his right knee and donning his favorite "World War II Veteran" baseball cap, which he felt would send support to NFL players, coaches and owners.
"This is a man who has always been committed to social justice, has deep Christian faith, and hoped Dr. [Martin Luther] King Jr. would become president," Gilmore said.
After the photo was posted, the internet was alight with interest.
Supporters from all walks saluted Middlemas, including rapper T.I. who gave the vet credit on Facebook.
"97yrs old. WW2 veteran. OG Says he fought for everyone's rights to protest how ever they choose. What's your excuse again???? In my eyes.... He's one of US!!!! #USorELSE It ain't about color,it's about equality & oppression!!! #PickAside With honor & respect I salute U Bro!!!!!"
"I thought people would like it," Gilmore said, "but I had no idea there would be 360,000 likes."
The number of likes had already risen to 381,000 at the time he spoke to ABC News.
The praise has also come with some trolls and critical messages, by which the family didn't feel Middlemas should be troubled.
"The vast majority of responses have been overwhelming positive, but there's certainly been some negative comments," Gilmore said. "We're not sharing all that stuff with him."
The grandfather "loves his country and everything about it."
"To him, that doesn't mean to be blind to ways that can improve our country," Gilmore said.
He wanted to take a stand against Trump's message that it was unpatriotic to kneel during the national anthem and show that veterans like himself support the players' rights to voice their views.