Two years ago, Donnie Lumpkin, an electric line worker, lost half of his right leg, right below his calf, in what he feared as a career-ending accident at home.
Lumpkin, who'd worked with Georgia Power for 35 years, told ABC News recently that he's climbed more poles and repaired more power lines than he can remember.
"I did [Hurricane Andrew in Florida's Miami-Dade County,]" he said. "That was one of the longest storms and the furthest away from home storm I first did. I think I was like 20 years old when that happened," he told ABC News. "We worked long hours and it was over 100 degrees every day. ... It was some long days."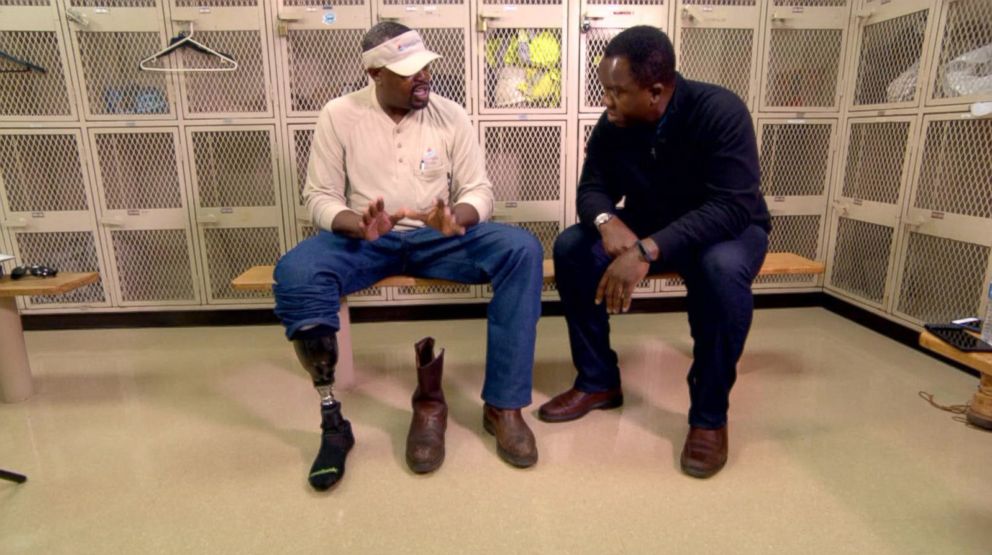 Instead of leaving Georgia Power after his injury, Lumpkin, 53, was back on the job 16 months later, but with a bionic foot.
"It's getting better as the days go on," he said. "I set small goals for myself. ... Some of the goals are to come back here and work and complete something I started 35 years ago."
His recovery was made possible by the gift of donated vacation time from coworkers.
Lumpkin needed long-term disability to cover his bills and the costs of his grueling physical therapy, but to get that disability, he would need to go more than a month without a paycheck.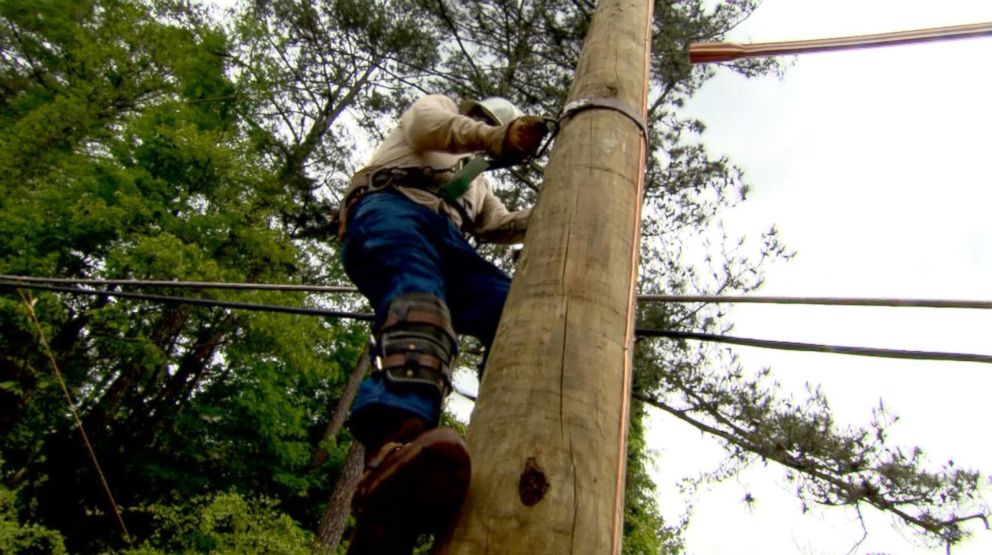 The company allows workers to donate a vacation day or two to friends in need, and dozens of workers across the state donated their vacation time to help Lumpkin out.
"You just help, you support," Angie Brown said. "We love our employees, our coworkers. It's just family and you support each other and donate and do what you have to do to help."
"This is a very, very tough job," said supervisor Michael Middleton. "It's tough enough to do it with all your limbs. ... But for Donnie to be able to [do] that without his leg, it's tremendous."
Now, when Lumpkin gets up for work every day, he said, he focuses not on what he's missing, but where he's going and the people at Georgia Power who helped him get there.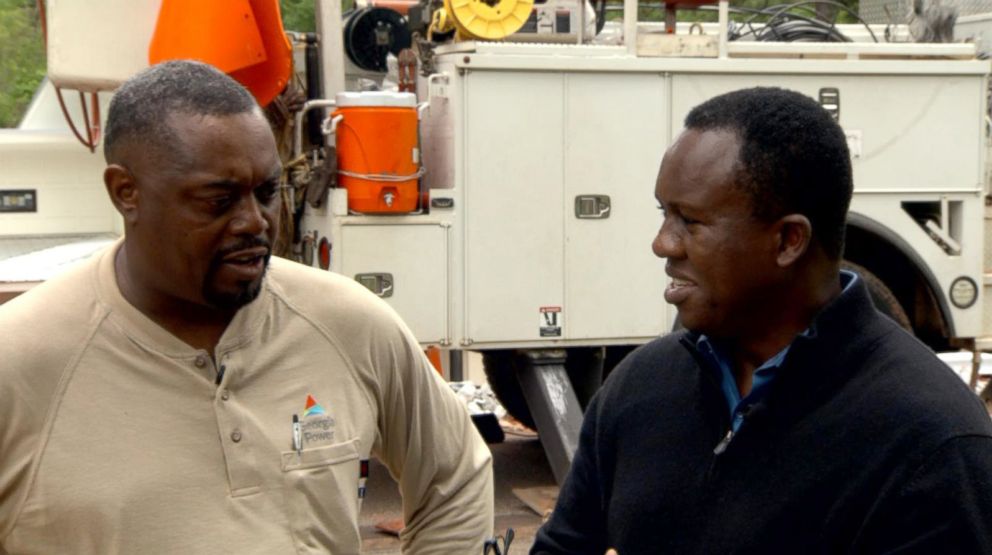 "They're like brothers and sisters from another mother," he said of his colleagues. "I would do the same for them. Georgia Power's just like a close-knit family. ... We look out for each other, on and off the job, and that means a lot."
Lumpkin, who's hoping to now be able to retire from Georgia Power, said he would tell others in similar situations to not "give up on life."
"Life is a challenge itself," he told ABC News. "It's not the end of the world. Just keep the faith and everything will be OK. Just don't give up."