Ayvani Hope Perez was hiding in a closet with her family, clutching her dog in her arms, when she was allegedly taken away by two armed men, according to a criminal complaint that details her abduction and recovery for the first time.
Perez, 14, was safely located on Wednesday in Conyers, Ga., after more than 36 hours in captivity.
Two suspects taken into custody were identified by the FBI as Wildrego Jackson of Atlanta for conspiracy to kidnap, and Juan Alberto Contreras-Rodriguez, a 40-year-old Mexican national who is being held on immigration-related charges.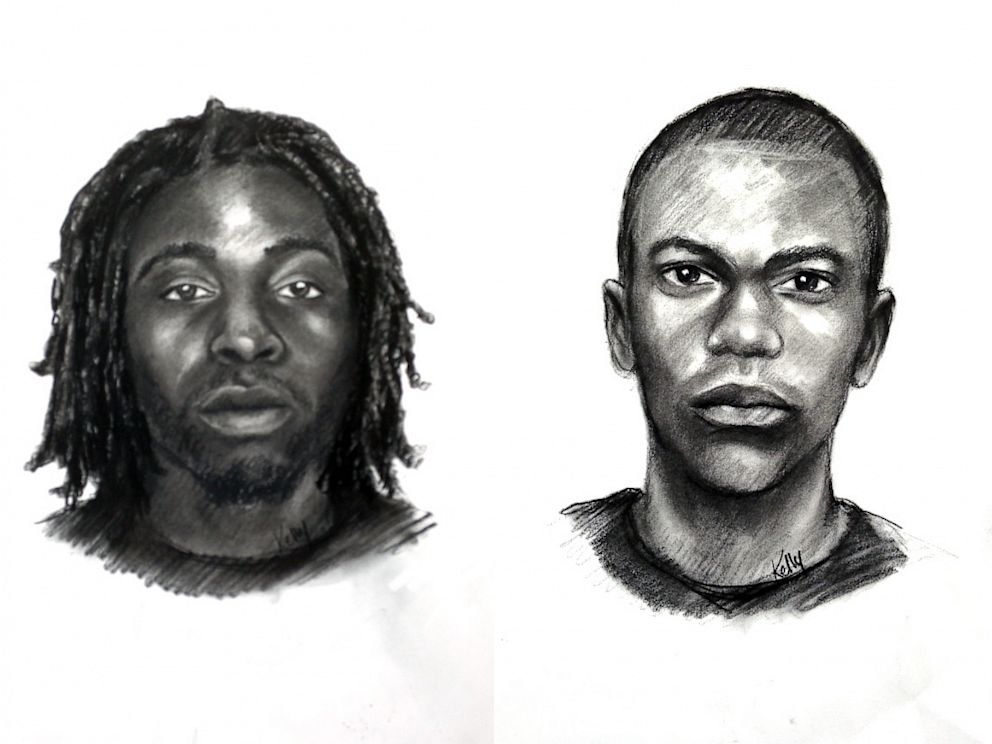 Authorities said two other men seen in composite drawings that broke into the home and carried out the alleged abduction are still being sought.
Jackson appeared in federal court on Thursday and a criminal complaint filed against him revealed details of the kidnapping and subsequent ransom attempts for the first time.
Two men with handguns pried open the back door of Perez's home at 2:15 a.m. on Tuesday, according to the complaint.
Perez, her mother and a sibling hid in the closet with their dog. The men found the family in the closet and kicked open the door, the report stated. They "demanded money and jewelry" from Perez's mother.
The dog jumped out of Perez's arms and started barking, prompting one of the intruders to shoot it.
When the mother didn't meet the demands for money and jewelry, the complaint said, one man allegedly "grabbed" Perez and "forced her down the stairs at gunpoint" while the other intruder held her family in the bedroom.
The men fled with the teenager as her mother was left outside "screaming her daughter's name."
When police arrived, several neighbors reported seeing a gray Dodge Challenger speeding away after hearing "hysterical screams" from the house.
On Tuesday morning, Perez's family received a series of phone calls from a male caller using a blocked number, police said.
The caller told the family that Perez "was unharmed and demanded money and drugs in exchange for the release."
Agents used phone records, cell tower information and interviews with others who had been in contact with the phone number to connect it to Jackson.
Midday on Wednesday, Perez's family received a call from the kidnappers saying that they were going to return her to a Lowe's store before calling back and saying they were dropping her off at a relative's home in Conyers.
Perez was then safely recovered from her aunt's house.
"Agents conducted an initial interview of [Perez] in which she stated that she believed there were three or four males involved in her initial abduction and her continued detention for approximately 36 hours," the report said. "She stated that the kidnappers shielded their faces from her and told her not to look at their faces."
The complaint said that when Jackson was arrested, he had a cell phone that matched one of the numbers police had been tracing. When asked about the Dodge Challenger, police said he admitted that he had been driving that car for the past few days.
The report states that there is probable cause to believe that Jackson conspired with others to abduct Perez, a minor, for ransom or reward, using a cell phone.
Jackson's court-appointed attorney did not respond to a request for comment.
Perez's mother was previously arrested on drug trafficking charges along with one of the suspects arrested in connection with her daughter's disappearance, according to court records.
"So this case has these two odd things going on inside it -- a relationship between the mother and one of the abductors and is this even a logical house to break into," former FBI agent and ABC News consultant Brad Garrett said.
Court records show that Contreras-Rodriguez and the teen's mother, Maria Corral, were arrested on drug charges the same day in February 2012. In news reports at the time, police said they were busted as part of an alleged marijuana trafficking ring. The charges against the two were later dropped.