— -- Six Greenpeace activists who brazenly scaled a Royal Dutch Shell oil drilling ship bound for the Arctic Monday say they are refusing to leave despite a legal injunction against them.
"The injunction is just the latest intimidation tactic on the part of Shell," Aliyah Field, one of the six activists on board the ship, told ABC News through a satellite phone connection.
"We're not going anywhere," Field said.
Less than 24 hours after the activists boarded the ship 750 miles north-west of Hawaii, Shell filed a complaint in an Alaskan court, seeking an injunction to end what they call "illegal boarding."
A federal judge heard Shell's request for a temporary restraining order against the volunteer activists this evening in Anchorage, and said a ruling would be forthcoming in one or two days, according to Greenpeace.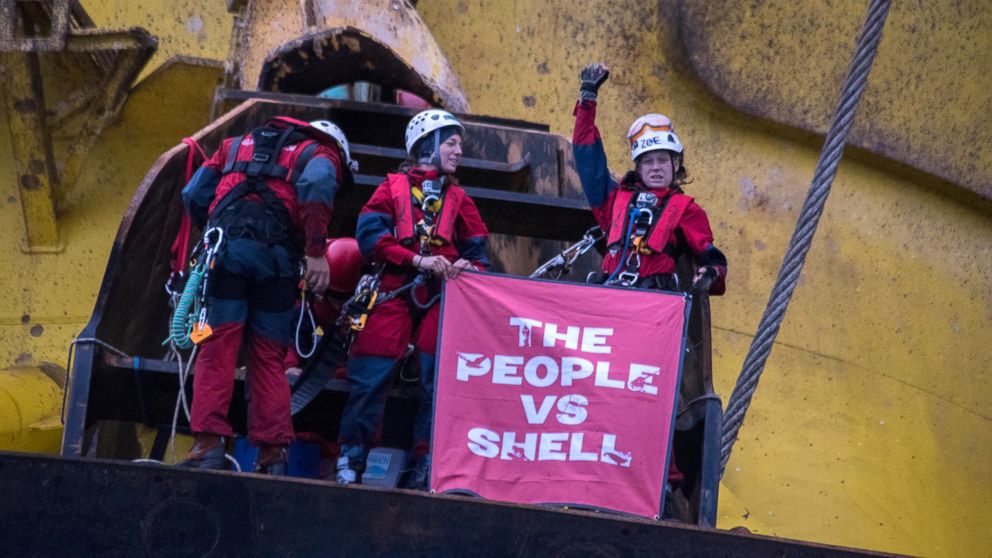 "Boarding a moving vessel on the high seas is extremely dangerous and jeopardizes the safety of all concerned," Shell officials said in a statement released Tuesday, calling the protest a "stunt."
The activists are protesting the Obama administration's recent approval of Shell's drilling lease for the Chukchi Sea in the Alaskan Arctic. The decision came just three years after a Shell oil rig ran aground in the Gulf of Alaska and the company was fined for pollution. Shell has already spent about $6 billion exploring the Arctic.
"We're here to highlight that in less than 100 days Shell is going to the Arctic to drill for oil," Johno Smith, one of the six activists on board the ship said in a statement on Monday.
"This pristine environment needs protecting for future generations and all life that will call it home," he said.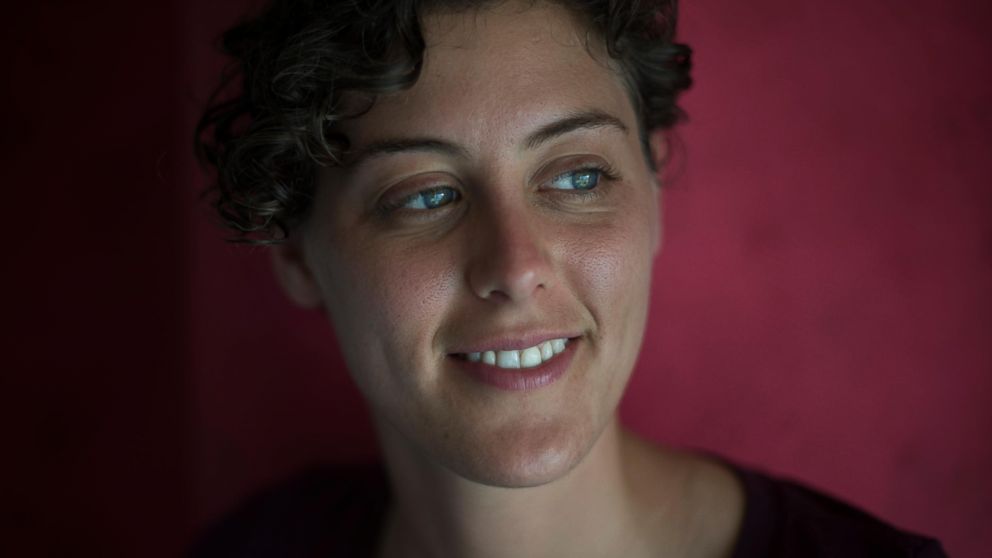 The activists boarded the Blue Marlin, a transport ship carrying a 712 foot oil rig called the Polar Pioneer, at dawn on Monday morning, running up alongside the moving vessel in a small inflatable boat and scaling the side of the ship with ropes and ladders.
The maneuver was captured on GoPro cameras worn by the activists, who all have climbing backgrounds.
"These acts are far from peaceful demonstrations," Shell said in a statement.
Greenpeace has boarded oil rigs in the past, most recently in 2013 when the group occupied a Russian oil rig, resulting in the arrest and imprisonment of over 30 activists. The activists were later released on amnesty after more than two months in jail.
The group currently on board the Polar Pioneer is camped on a catwalk on the rig, and is receiving supplies such as food, blankets and camera batteries from the Esperanza, a Greenpeace ship floating nearby. The activists maintain that they are not interfering with drilling, navigation systems or any ship operations and that the crew of the ship has not made direct contact with them.
"We're simply here to send a clear message to Shell that they are not welcome in the arctic," Field said.