American Airlines Aircraft Returns to Seattle Airport After Damaging Bird Strike
The Dallas-bound Airbus suffered damage to its nose.
— -- A Dallas-bound American Airlines aircraft was struck by a bird Wednesday afternoon after taking off from Seattle-Tacoma International Airport, and at the pilot's discretion, the Airbus 321 returned to the airport about 30 minutes after taking off.
In a statement, American Airlines said, "American Airlines 2310, from Seattle-Tacoma (SeaTac) to Dallas/Fort Worth (DFW), returned to SeaTac due to a bird strike, which struck the nose of the aircraft. The Airbus A321, with 150 passengers and six crew, landed safely and taxied to the gate."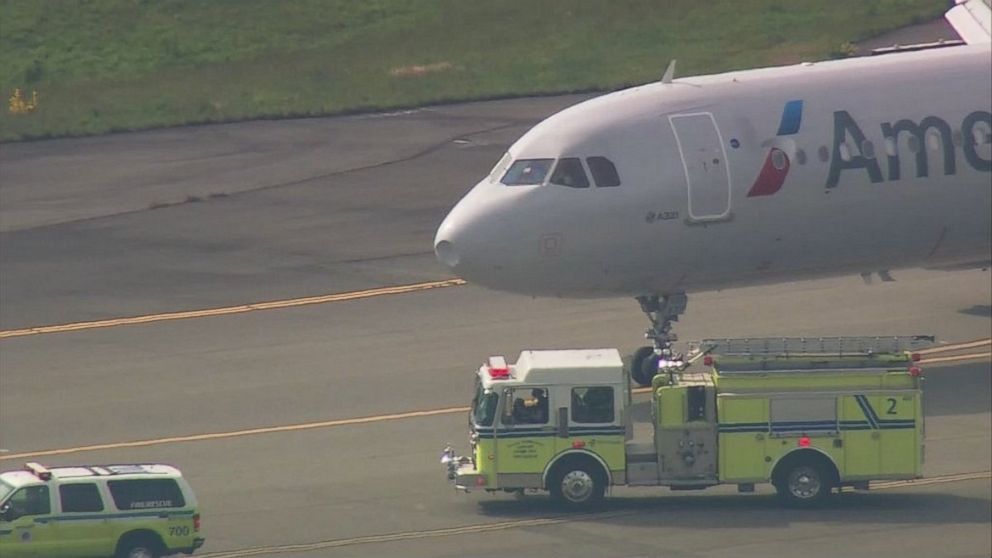 According to LiveATC.net, the pilot told air traffic controllers, "looks like we hit some birds after takeoff, we're gonna need to go back and have the airplane looked at."
The flight was scheduled to leave at 3:15 p.m., but departed at 3:36, according to FlightAware.com.
American Airlines added, "Our maintenance team is currently evaluating the aircraft. We apologize to our customers for the inconvenience, and are working to get them to Texas as soon as possible."
Seattle-Tacoma International Airport also confirmed that the dent in the nose of the plane seen in the above photo was indeed caused by the bird strike.