— -- The mother of accused "American Sniper" killer Eddie Ray Routh described in court today how her "good kid" became paranoid after his Marine service.
Jodi Routh was the second defense witness called to the stand in Texas today and gave the most thorough portrait to date of her son's early life. She said he got "fair grades" as a youngster and played on his high school football team.
"His dad took him hunting and taught him about firearms," she said, which is something he and famed sniper Chris Kyle, whom Routh is accused of killing in 2013, had in common.
The defense launched into its case today by showing the host of long rifles found at the crime scene, a shooting range, including Kyle's personalized gun that had "American Sniper" written on the handle.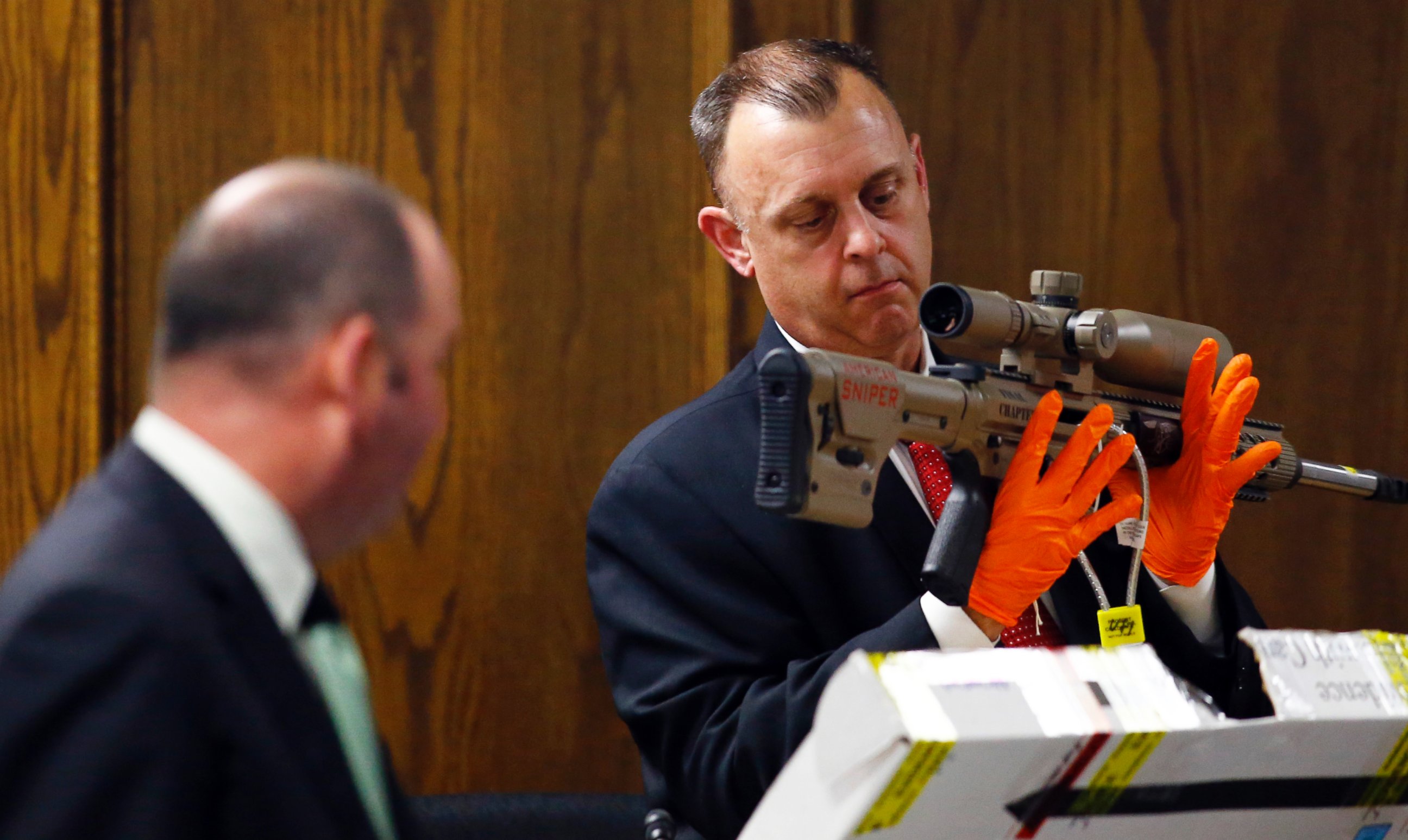 Jodi Routh noted that her son changed after he returned from the Marines after having served in Iraq and Haiti. During the humanitarian mission in Haiti, she said he "helped clean up bodies from beaches."
She said he was "not happy-go-lucky" when he came back. "Sometimes he wasn't able to express how he was feeling," she said.
Jodi Routh said her son admitted himself to a veterans' hospital for three days in 2011 after trying to kill himself with a gun.
She was the one who made the connection with Kyle, and when she said her son had been diagnosed with post-traumatic stress disorder, the famed sniper allegedly said he would love to help because he had suffered from PTSD as well.
She testified that her daughter was the one to tell her that her son had allegedly killed the two men, but she made a phone call to see whether it was a mistake.
"I had Chris Kyle's number in my phone and dialed that number praying to God he would answer," Jodi Routh said in court today.
The prosecution rested its case early this afternoon against Routh after just five days.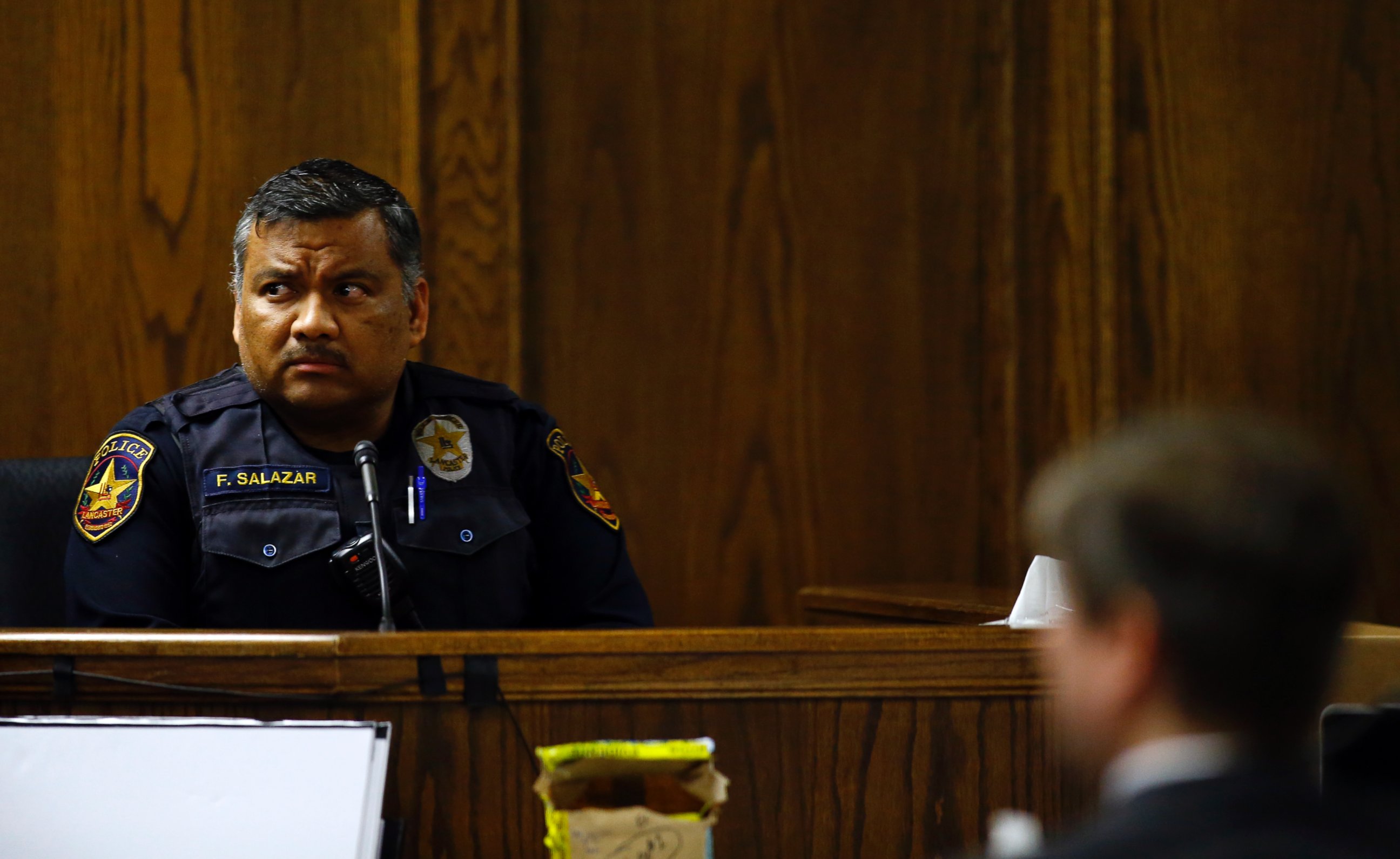 This morning's session included footage of Routh inside the back of the police car being shown in a Texas court, where he was seen acting restless and talking about his mental state.
Lancaster police Officer Flavio Salazar testified today about how he drove Routh after he was arrested in the slayings of Chris Kyle and Kyle's friend Chad Littlefield on Feb. 2, 2013.
Routh appeared panicked and the officer told him to "take a deep breath," as seen in the video shown today in the Erath County courthouse.
https://twitter.com/hashtag/SniperTrial?src=hash
At one point, Salazar tries to calm him by saying, "I was in Iraq too, man."
The video shows Routh moving around in the back seat and at times lying down, prompting Salazar to ask whether he was all right.
"I've been so paranoid and schizophrenic all day," Routh replies. "I don't know if I'm insane or what's going on in the world right now."
Routh faces life in prison if he is found guilty of murder charges. He has entered a not guilty plea and his defense team will be arguing that he was insane at the time of the shooting.