— -- Millions know the story of former Navy SEAL Chris Kyle, whose life and military career were portrayed in the hit film "American Sniper." Now his widow, Taya Kyle, will share her journey as a military spouse in a new memoir.
In the book, "American Wife: A Memoir of Love, War, Faith and Renewal," Taya Kyle writes about the couple's love story, the day Chris was killed, and more.
She will sit down with ABC News' Robin Roberts for an interview to air on "Good Morning America" and "20/20" on Friday, May 1, and discuss how she's carrying on her husband's legacy, and share her insights into the life of military spouses.
"I asked Chris to leave the military and he made the decision to get out and be with our family, and looking back now I don't think I ever realized how painful of a decision that was for him," Kyle said in a video dated June 2013 that was released by publisher William Morrow to ABC News. "He saw himself as a guardian angel. He didn't care about the number of kills. He cared about the number of lives he saved."
The video was originally filmed for the release of Chris Kyle's bestselling autobiography, "American Sniper," but was never released, according to the publisher.
In the exclusive clip, Chris, who was considered the deadliest sniper in U.S. military history, talks to camera about the difficult decision to leave the military to be with his family: "I would definitely be over there right now, but you have to make a choice and being gone that much, being away from home and in harm's way. I have a family and my family has to come first."
The Kyle family also shares candid home video showing a softer side of the former Navy SEAL playing with his daughter and son and reading a storybook.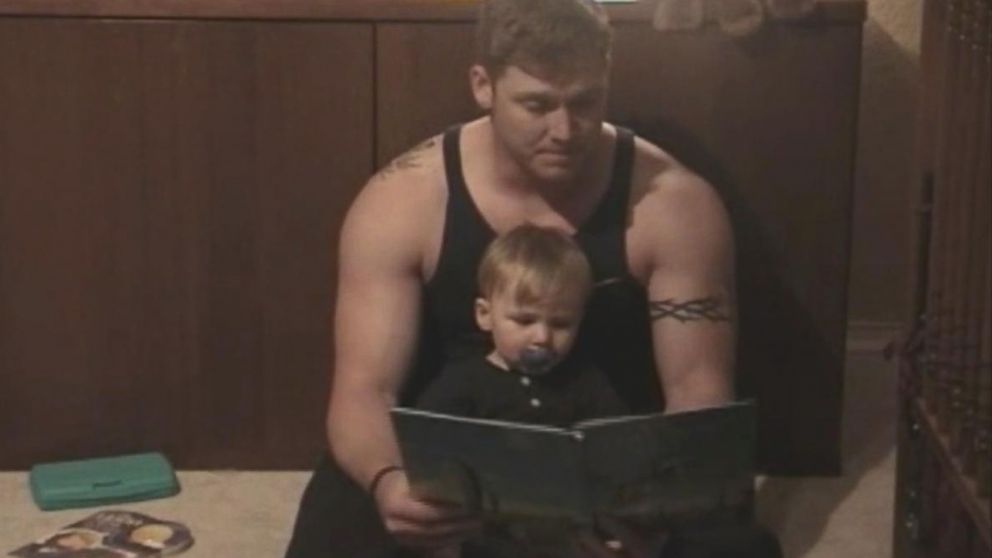 Last month, a jury found Eddie Ray Routh guilty of capital murder in the 2013 shooting deaths of the former Navy SEAL and Kyle's friend, Chad Littlefield, at a Texas gun range. Taya Kyle was a constant presence at trial.
"American Wife: A Memoir of Love, War, Faith and Renewal" will be released on May 4, in collaboration with Jim DeFelice and published by William Morrow Publishers. Taya Kyle will also be live on "GMA" on Monday, May 4th.